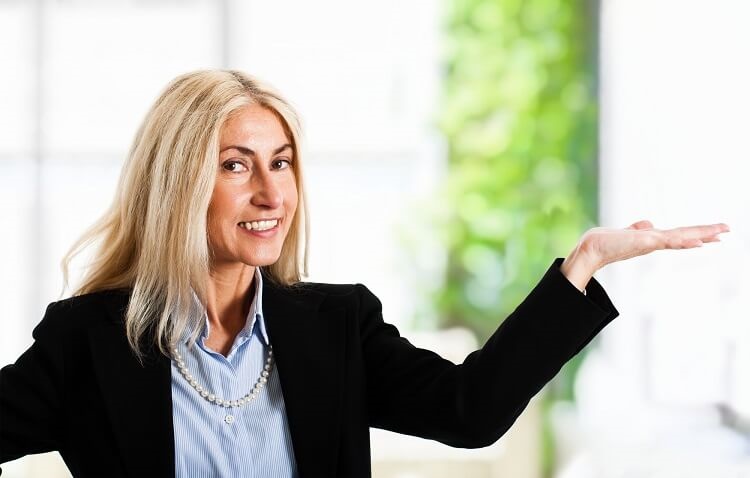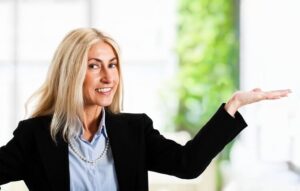 Here's our latest interview with a millionaire as we seek to learn from those who have grown their wealth to high heights.
If you'd like to be considered for an interview, drop me a note and we can chat about specifics.
My questions are in bold italics and her responses follow in black.
Let's get started…
OVERVIEW
How old are you (and spouse if applicable, plus how long you've been married)?
I am 60. I was married right out of college, but divorced 6 years later. I have never remarried.
Do you have kids/family (if so, how old are they)?
No kids. I do have two sisters.
One sister is married with two grown kids. We all live near each other and are very close.
What area of the country do you live in (and urban or rural)?
I live on the east coast of south Florida in an urban area.
I happen to live in a very wealthy county. It wasn't like this decades ago.
I was born and raised in south Florida – south of where I currently live – and have been coming to where I currently live all my life visiting grandparents, aunts, uncles and cousins.
Wealthy east coast residents found this paradise and built mega mansions for their winter enjoyment. From November to April the area is packed.
As a result of the new tax laws, more and more of them are becoming Florida residents (no state income tax) so they are here for 6 months (plus that 1 extra day) to avoid having to pay high state income taxes.
I live in paradise, but I'm not sure I want to live here in retirement. Like everyone, every year my homeowners insurance and property taxes go up as well as my HOA. Florida is known for their HOA dues and they never stop going up.
There isn't a lot of affordable housing here for the average person.
I am in the first home I purchased in 1997. The thought of having to stay in my current home until the end of my life because I can't afford to move is depressing.
What is your current net worth?
$1,039,500 net worth; includes $171k in home equity.
What are the main assets that make up your net worth (stocks, real estate, business, home, retirement accounts, etc.) and any debt that offsets part of these?
Below is the breakdown:
401k:
I contribute 30% of my salary. For years, I have taken whatever my annual raise is and added it to my 401k contribution, so that 30% will increase each year until my retirement. My raises over the years have been anywhere between 1-3%.
Total 401k balance is $57k; $6k in a Roth and $52k in company match that is in a Traditional account.
My plan allowed it, so in August of last year I rolled over the full balance of my Roth 401k to my Fidelity account. I decided to keep the company match balance in my 401k, but I think that was a mistake.
I rolled over the 401k Roth balance because I never liked the funds within my 401k plan. I know some people would say that was a mistake because of the lower fees in a 401k plan, but I feel that my Fidelity account even with a higher fee is more diversified and better suited for any market correction.
I plan on rolling over the Roth balance at the end of each year to Fidelity.
Every year I try my best to max out my 401k and in the last 2 years, I have also been able to max out the catch-up amount.
Fidelity Managed Accounts:
I can hear the groans now as I type this, but it works for me.
I personally don't think I would be where I am without having moved my portfolio to a managed account. I tried the self-managed platform and although I did well in some areas, I got wiped out in other areas.
I had one FA manage my accounts soon after my divorce. He was horrible, but at the time I didn't know how bad he was. Every year he would call me out of the blue to say hi. After the hellos, he would make his recommendations to sell something and exchange it for something else. The only one he helped was himself because it created income for himself.
A few years later I decided I could do better and started managing my portfolio myself. After many years of managing my portfolio, I decided I'll let the professionals do what they do best.
Fidelity Managed Rollover Traditional IRA: $343k
Fidelity Managed Rollover Roth IRA: $190k
Fidelity Managed Taxable Account: $229k
Other assets:
Self-managed brokerage Roth IRA account with my employer $10k.
I had an extra $6500 a few years ago so I put it into a Vanguard ETF. The fund is doing well so I decided to leave it rather than rolling it over to Fidelity.
Cash:
$36k; $24k in Capital One at 1.5%; $12k between my bank checking and savings account.
I probably keep too much cash in my bank savings account making nothing, but I do this more for my own well-being. I've been in situations where I charged more than I can pay from my monthly salary and to get money from an online savings account takes days. It just makes me feel more comfortable to have immediate cash when I need it.
Home equity:
$171k; home is valued at $230k and I owe $59k.
Debt:
Home mortgage: $59k.
I am in the first home (townhouse) I purchased back in 1997 for $85k. I would love to move to a 3/2, but I can't afford to buy a home in this county and also save for retirement, so I have stayed. I don't want to be house poor.
For my income level, buying a house and dumping all my salary into a monthly mortgage payment verses having money in the bank was a choice. I refinanced 2 times since the original mortgage. The 1st time was to lower my interest rate. I was not educated in what I was doing and signed to refinance back to a 30 year loan. I blame myself, but I also blame the mortgage banker for not giving me options and helping to educate me. Note to everyone: do your homework and don't rely on anyone else.
The 2nd refi was because my sister and I started a business and I had $52k of business loss on my heloc. The business was a disaster. I didn't do my homework and I knew nothing about the industry we went into. Big mistake!
I didn't want a variable rate on a $52k heloc so I refinanced to a 15 yr fixed loan. My sister pays me $203 each month for her half of the business loss and I also pay an additional $200 each month towards the principal. I probably won't have my mortgage paid off when I retire, but it will definitely be manageable.
Car loan: car cost me $23k and I put down $6k. Current balance is $11k; I have paid 2.5 years on a 5 year interest free loan.
EARN
What is your job?
Most of my career has been in retail sales management. I never made a big salary from it – as you will see below – but I worked my butt off from the physical work involved.
When I turned 50, I realized physically I wasn't going to be able to continue in this profession until I retired, so I looked for two years for the right opportunity.
I have always been fascinated with the financial markets so when I saw an ad for a bank, I applied and started a whole new career at 52. I actually felt very fortunate – and relieved – that I was given the opportunity to start a new career at my age.
My sales background definitely helped me get that job. Anyone who doesn't think their bank isn't trying to sell them something, think again. All banks do it. Some are more aggressive than others, but the bottom line is they are open to make money.
So currently, I work for a major retail bank. I started out as a Branch Manager, but after two years I moved into a banker position and then went to get my licenses to be a licensed banker. I studied and passed the 6, 63 and Florida Insurance.
I stayed in that position for about a year and then I was promoted to my current position as a senior banker. To be in my current position, I had to pass the 7 – which I did. I have been in my current position for 6 years.
It's an odd position. Basically, it's a referral only position. I had to pass the 7 to be compensated for all types of investment products FAs recommended to the client. Because I work on the bank side and not the advisor side, I can't talk to clients about any investment products or make any recommendations.
Even if I was 30 years younger, I would never get into this profession as an FA. The industry has changed so much just in the 9 years I've been working at the bank.
These days, there are so many platforms for people to invest their money. It's actually very difficult to refer over clients to FAs. No one wants to pay any fees and everyone thinks they are better suited to manage their own investments.
I do however love the financial industry. Not sure what I would do, but I definitely found my true passion way too late in my career.
What is your annual income?
My base pay now is $75k.
I get paid a quarterly bonus based on multiple sales brackets, but most of my bonus pay is from referrals to Financial Advisors.
Tell us about your income performance over time. What was the starting salary of your first job, how did it grow from there (and what you did to make it grow), and where are you now?
My first job out of college was a department manager at a large department store that's still around.
I can still remember sitting in the restaurant inside the department store and the store manager passed a folded piece of paper over to me. I picked it up and he had written down $12,500. Why he felt the need to write the amount on a piece of paper when we were the only two sitting at the table always struck with me as being odd. It's funny what you never forget! That was in 1985.
I was newly married and too afraid to negotiate. The story of my career – I always accepted what someone offered me.
My divorce definitely set me back. When I divorced in 1991 with no job, I was scared. I had to move back to Florida and live with my parents.
I took the first job I was offered even though I didn't want it. That decision set me on a course in a profession that I didn't want to be in and I didn't know how to get out of it.
Responsibilities came along and if you aren't a risk taker – and I wasn't – you just keep doing what you are doing to pull in that paycheck.
Before I sat down to write this, I thought the most annual income I made was $88k, it's not. I decided to copy and paste my social security statement starting from 1991 (when I got divorced) until now to show how little I did get paid and yes, it's still possible to save for your retirement.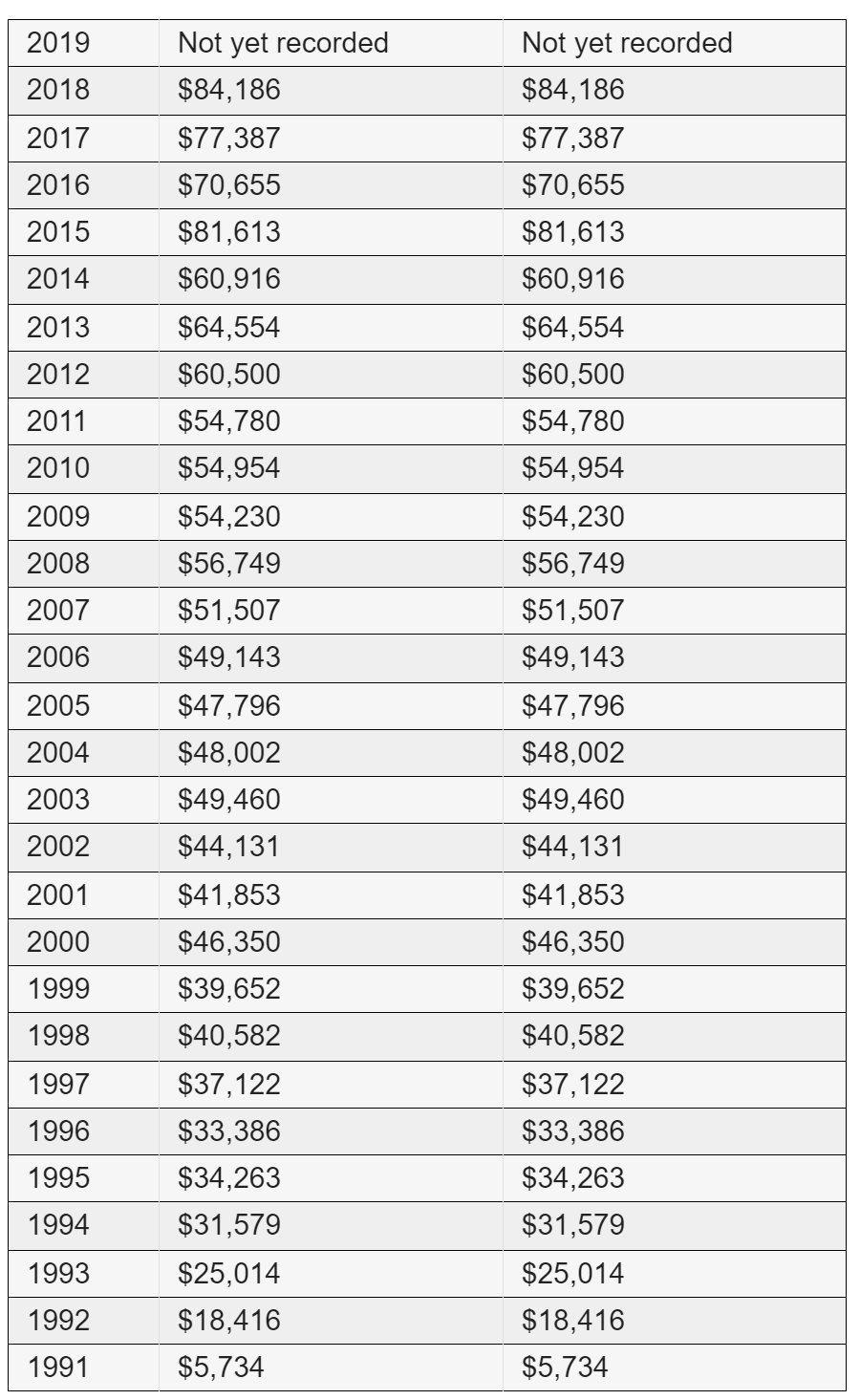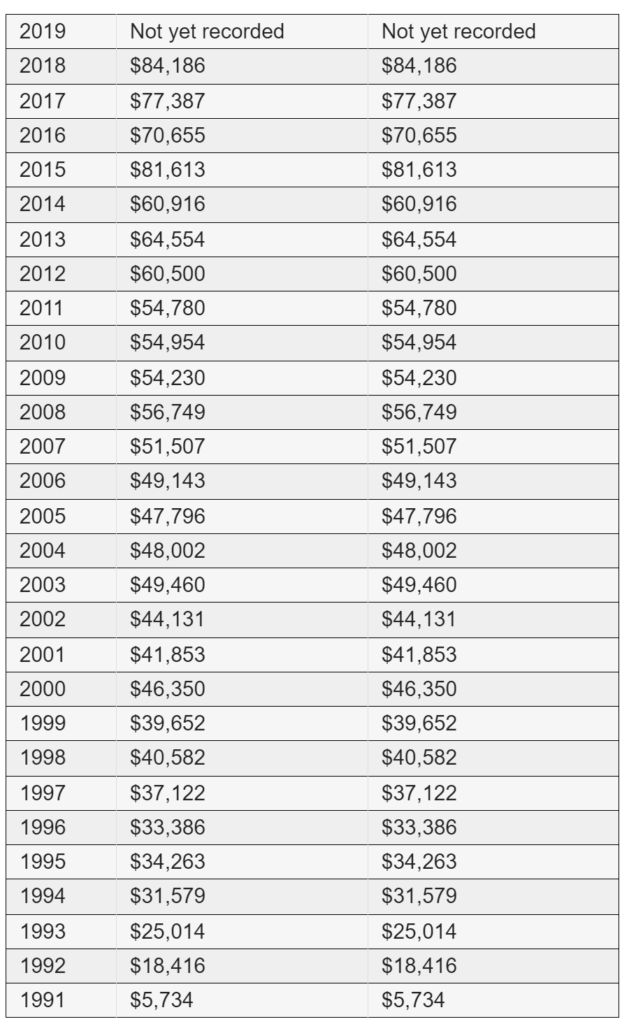 What tips do you have for others who want to grow their career-related income?
I'm not sure I can add any value here. I'm not the type of person to look back and say, "what if", but I certainly made some poor career choices.
When I was in my 30's, you didn't change jobs. Back then, you stayed with your employer. If you had too many jobs, you were labeled as unreliable. Today, it's different.
I was never good at working the office politics, hanging with the right people and definitely poor at networking. I read these Millionaire Interviews and so admire these successful individuals.
I can honestly say that I didn't have the time or energy it takes to get to the top nor did I really want to. When 5 pm came around, I wanted to leave and I did.
Not everyone is capable of the type of success that affords these 6 or 7 figure salaries nor does everyone want it. There are numerous sacrifices to be made and honesty, I didn't want to make them – I have no regrets.
What's your work-life balance look like?
I work Monday-Friday 40 hours a week.
Do you have any sources of income besides your career? If so, can you list them, give us a feel for how much you earn with each, and offer some insight into how you developed them?
No side hustles.
SAVE
What is your annual spending?
I live off of a take home pay of $2600 (rounded off) a month.
I literally charge everything. If I could put my mortgage payment on my credit card, I would.
I don't carry cash. If I need to spend a $1, it goes on my credit card. I always pay my credit card balance in full every month and I use a credit card that pays me 2%.
In the past I would get store gift cards. Now I let the cash build up and use it to buy my Apple products. I'm on my 3rd free iPad. When this one is outdated, I'll go get another one for free.
As I said, my monthly take home pay is @$2600 a month. My base pay is $75k.
I don't factor in my quarterly bonuses. That is all extra and after 30% goes into my 401k, the balance goes in my liquid savings account anyways.
After taxes, insurance, etc. and then 401k contribution, I'm left with $1300 every two weeks.
Some months I definitely have expenses that far exceed my monthly take home pay so if I need to take money from my savings, I do.
What are the main categories (expenses) this spending breaks into?
$1290 mortgage (I included the extra $200 I pay each month towards principle)
$277 car payment
My credit card balance is anywhere from @ $1000-$1500 a month
I know that is over $2600, but for the most part, it works out. I will dip into my savings account as needed, but I don't need to very often.
By the way, that credit card balance includes my monthly food, phone, utilities, cable and any other monthly expenses I have.
Do you have a budget? If so, how do you implement it?
I have never had a budget.
I am a creative saver so I always made sure I paid myself first. I know what I can afford each month. If I splurge, I know it will have to come out of my savings account.
Since I use a credit card for everything and so I don't go too far over what I would consider a reasonable monthly bill, I set up daily email and text notifications so I know what my credit card balance is everyday.
If I have a large purchase I need to make, if I can, I'll wait until after my credit card statement closes then make the purchase so I now have almost 2 months to pay for it.
What percentage of your gross income do you save and how has that changed over time?
As I mentioned earlier, I currently contribute 30% of my salary to my 401k. Whatever annual raise I get I add it to my 401k contribution.
I also participate in a $5k savings challenge every year. I follow Clark Howard on Facebook and a few years ago he posted this $5k New Years challenge so I decided to try another way to save.
To win at this challenge, at the beginning of the year, I set up all 52 automatic transfers from my checking account to my savings account. If it's not done automatically and it's not set up for the entire year, then it's not going to happen.
I have been doing this for 3 years and this year's plan is already set to go.
What is your favorite thing to spend money on/your secret splurge?
Traveling. I take at least one trip every year, maybe two.
I like to treat myself to a piece of Tiffany jewelry now and then. It's sterling silver, not their gold.
Some things I will spend money on for the quality. I can easily spend $350 on my purse, but I keep it and use it for years. Notice I said purse – not purses.
I also enjoy eating out. I eat out almost every weekend. I don't go to your typical national franchise. I love seafood so I go to local restaurants that are known for their unique cuisine.
INVEST
What is your investment philosophy/plan?
I know I'm going to get a lot of grief for this, but I say let the professionals do it.
Even though I have my investment licenses, I am not a financial expert – far from it! I can't talk about products or make any recommendations to my customers so I don't follow the markets like I think most people would expect I do.
I have worked side-by-side with FAs for the last 9 years. I have seen some really good ones and I've seen some really bad ones.
My philosophy is someone had to graduate at the bottom of the class so do your homework!
The best decision I made about my investment portfolio is when I turned it over to Fidelity to manage. I know that is not the philosophy for most of the people who read this series, but as I said, it works for me.
I know I have a low fee for my portfolio. All brokerage companies will adjust their fee based on the size of your portfolio, but Fidelity also has a partnership with my employer and because of that partnership, Fidelity gives me an additional discount on my fee.
What has been your best investment?
Turning my portfolio over to Fidelity to manage. It worked for me then, and it still works for me now.
What has been your worst investment?
I have to mention going into business with my sister. It wasn't because of my sister, it was everything else.
Blackstone Group. It was an IPO and I listened to all the hype on TV and I bought it. I had no idea what I was purchasing. I was reminded every tax season what a stupid decision that was. It was a partnership – I had no idea what that meant, but come tax time it created so much work for me. Thankfully enough time has passed so those tax returns can't be used against me. I'm sure I did my taxes incorrectly and probably owe the IRS money.
What's been your overall return?
I do not know and to be honest, I'm not too concerned about the return.
When I was managing my portfolio it was a concern and that's what eventually made me decide to turn everything over to Fidelity. I know I'm now in a very diversified portfolio and I know my portfolio can handle volatility.
My investment strategies have changed over the years, but I had far too many ups and downs when I was managing my portfolio so it would be impossible to calculate my overall return now that I'm in a managed account.
When I got divorced back in 1991, my ex-husband and I split 50/50 a joint Fidelity brokerage account. I walked away with $25k. That's all the money I had.
In some ways I felt rich, but the logical side of me knew I was poor. I don't recall what I had when I handed over the responsibility to Fidelity, but I never took any money out of that original $25k account.
My taxable account now has a $229k balance. I'm not saying that return rate is all from my Fidelity managed account. That $229k balance is a combination of when I managed my own investments and the Fidelity managed account.
I started with $25k in 1991 and in 2020, I have $229k. Again, nothing was ever taken out.
To be clear, I did add some money here and there over the years, but I can't give you a total dollar amount. It definitely wasn't big money. The majority of my investment dollars always went into my 401k.
How often do you monitor/review your portfolio?
I look at the total balance every morning – if the markets were up.
If we are in any type of correction, I won't look. I don't panic – I have never panicked, but I also don't want to look.
That's weird, I know, but that's me. I may not like the loss, but I would never sell out of any portion of my portfolio because we are in any type of market volatility.
I hear everyday from clients that they would never get back into the markets because they have lost so much money. That's ridiculous. Everyone enjoys their portfolio balance when the markets are up, but to sell out of the market because of a correction and then to say I lost everything makes no sense to me.
NET WORTH
How did you accumulate your net worth?
When I speak about saving and investing, I am mostly referring to my 401k.
I saved as much as I possibly could. What I could save, I invested.
I would always keep a certain amount of liquid cash for emergencies, but everything else went into the market.
As I mentioned earlier, I have never taken anything out of my investments since 1991. I did add some money to my taxable account over the years, but I was always more concerned about figuring out how to add the most money to my 401k.
I'm a big believer in the markets. It's one thing to have savings, but keeping it in a savings account losing buying power because inflation is eating away at it is not the path to build wealth.
Fear of any loss can cause investors to invest too conservatively. What I had in the market was always aggressively invested and I never overreacted during any market volatility.
I never had large amounts of money to invest. It was always a slow, but steady savings strategy.
It also helped that I never worked for a company that didn't offer a 401k plan and I always invested in the 401k plans.
When I had to buy a car, I would start another savings plan so I would have a down payment for my next car.
I kept my cars for 10+ years and other than the car I currently own, I always purchased certified used cars. The car I now have cost me $23k new.
I don't live in the house of my dreams and I don't drive the car that I really want, but I have money in the bank.
It's always a choice. Homes, cars or any other big purchase can have a huge impact on your ability to save.
I see my peers driving expensive vehicles. Maybe they are leased, but regardless, my philosophy is that extra money should be going into an investment portfolio and not into a fancy car.
I will also make a comment about your credit score. Having a great credit score can save you money. Everyone should know their credit score. No excuses here. It's now free through most banks, credit cards or you can get it through one of the free online credit companies.
I was approved for a 5 year interest free car loan. Free money! Some will say that 5 years is too long for a car loan because my outstanding loan balance might be higher than the value of my car. That's true, but if you plan on keeping your car beyond the 5 year car loan and I do, why would you not take free money?
You will only get those types of loans with excellent credit.
What would you say is your greatest strength in the ESI wealth-building model (Earn, Save or Invest) and why would you say it's tops?
Save and Invest.
A saving strategy starts with any amount. If you can only save $5 a week, it's still a strategy. The challenge is sticking with it.
I truly believe people have good intentions, but material wants – and true needs – always get in the way.
You also have to increase your savings as your income increases then take your savings and invest it. Sticking it in a bank-side savings account won't get you anywhere.
In my opinion, one of the biggest mistakes that I see people make is not being aggressive enough with their portfolio. I'm not suggesting to be reckless, but I see clients everyday who have decades before they are near the traditional retirement age in a very conservative portfolio. I get it, you won't participate in the downside of the market BUT you will never participate in the upside of the market either.
No matter how you look at it, you can't grow wealth by being too conservative.
What road bumps did you face along the way to becoming a millionaire and how did you handle them?
Definitely road bumps around my income. I've had to adjust my contributions to my 401k because of my income. It has only been in the last maybe 7 years that I have been able to contribute as much as I do to my 401k and I have always tried to max out my 401k each year.
What are you currently doing to maintain/grow your net worth?
I am living on the bare minimum, so I can't adjust my take home pay anymore. I have as much as I possibly can going into my 401k.
I have around 4-5 more years before I plan on retiring so I definitely plan on maxing out my 401k each year and maxing out my catch-up is my stretch goal.
Do you have a target net worth you are trying to attain?
No target.
How old were you when you made your first million and have you had any significant behavior shifts since then?
Became a millionaire last year.
The only thing right now that is really important to me is to max out my 401k and to find a way to max out my catch-up each year before I retire.
What money mistakes have you made along the way that others can learn from?
I thought I could manage my own investments. It's impossible to be able to compare what I would have today if I would have continued to manage my portfolio verses handing it over to Fidelity. I personally don't think I would be where I am today if I was still managing my portfolio.
I know there are a lot of smart people out there reading this thinking I made a big mistake, but not all of us have the time or energy to manage our investments. Even with a 7, that means nothing. I read a book and I took a test. It doesn't mean I have the ability to manage my own money.
When I got divorced in 1991, as I said, all I had to my name was $25k and no job. I moved back home and had to live with my parents for 5 years until I could manage to go back out on my own. By the way, my parents charged me a monthly rent; it wasn't a free ride.
I knew then I needed to have some type of plan. I didn't write anything down. I just started to save. I saved any way I could. I read enough articles to know I couldn't buy anything I wanted or what I thought I deserved, be in debt and also save. Life is all about choices and I didn't want to struggle about money issues.
Years ago, I remember going into a Winn Dixie store and there was this elderly woman sitting on a stool ringing up groceries. As I stood in line waiting for her to ring me up, I couldn't stop watching her – and feeling sorry for her. That experience lingered with me. All of us have seen that same woman – or man – somewhere. I didn't want to be that woman when I was her age.
What advice do you have for ESI Money readers on how to become wealthy?
I don't feel wealthy. I feel comfortable, but that could change should we go into a correction right before I retire or while I'm in retirement. [Editor's note: This interview was conducted in February 2020.]
I consider myself an average person. I never achieved any great career success or any high 6 figure salary, but I'm happy.
What I would tell anyone just starting off is to start a savings/investment plan and depending on your age, don't be too conservative in your investment strategy. In other words: Invest appropriately for your time frame, financial situation, and your risk tolerance.
I'm not here to advise anyone to go into a self-managed account or a managed account. I'm not advocating one way or another. Know who you are. If you don't have the time and energy to follow and understand the markets, then find a really good FA – do your homework – and invest your money.
Always contribute to your 401k at least what your company matches. Why would anyone walk away from free money – you would be surprised.
Challenge yourself to see how much you can contribute to your 401k – you can always change it back. Add 1 or 2% – or more – to your 401k contribution and see how that affects your paycheck. You might be surprised that you won't see such a drastic difference in your pay and you might just keep your new contribution. Add your annual raise to your 401k.
If you have decades in the market before you retire, don't be scared and don't panic when the markets correct. If you don't start a savings plan early enough, I'm not sure how one can recover if you start saving for your retirement too late.
FUTURE
What are your plans for the future regarding lifestyle?
I don't plan on retiring early. I will be 65 or 66 when I retire.
I will take full social security – $2450 according to my most current SS statement – at 66 and 10 months.
I will live off of my investments until SS and then adjust it as needed.
According to my retirement plan, I will have 113% of my pre-retirement income. Not sure I believe that, but if true, I won't know what to do with that much monthly income. Maybe if the market conditions are favorable, I will buy the car of my dreams.
What are your retirement plans?
I would like to continue to travel.
I'm still trying to decide what I will do every day all day long. It's a running joke with my friends that I am trying to find a passion.
The ESI Money retirement series has given me some great, creative ideas.
Are there any issues in retirement that concern you? If so, how are you planning to address them?
Health will always be a concern.
At 60 I don't have any major health concerns other than the usual high cholesterol and everyone always feels like they can lose a few extra pounds and I'm no exception.
MISCELLANEOUS
How did you learn about finances and at what age did it click?
I certainly didn't learn anything about investing from my parents. My dad always made good money, but he also spent it. If it wasn't for his pension, sadly I don't know how they would have made it in retirement.
As a child, I often overheard their conversations about not having enough money for this or that. Their conversations scared me. No child should hear those types of conversations. I honestly believe being scared about not having any money as a child and not really understanding their conversations defined my relationship with money as an adult.
Sometimes I wonder if I will be able to let go of some of my money and enjoy retirement. There is a fine balance between enjoying your retirement and making sure you have enough money to take care of any health concerns or so you don't out live your savings. I hope I will be able to find that balance.
Who inspired you to excel in life? Who are your heroes?
My parents. Everyone always says their mom was a great mom, but my mom really was.
Neither of my parents went to college. Both of my parents grew up poor, but my mom grew up really poor. My mom's dad passed away when she was 9. At a very young age – I don't remember what age my mom was – she went to work for a wealthy family in town as their live in maid. She called it something else, but she still cooked, cleaned and took care of their kids. I can't imagine how alone, scared and overwhelmed she must of felt.
My parents encouraged all three of us to get a job after school when we turned 15 and we all did. Since 15, the only years I didn't work was when I was in college. I was the only one out of my sisters who graduated from college. My mom was more proud of me graduating than I was of myself.
I can't say that my parents ever pushed us to excel in any one area of our life. I never felt pushed nor did I ever feel like I was being prepared for life either.
Neither of my parents are still alive. I miss them. They did the best they could. They both had difficult childhoods, mainly due to being poor. They were both from loving families, but being poor, I mean really poor has its own difficulties. They provided a happy and secure home for me and my sisters and I will always be thankful for what they did for us.
Do you have any favorite money books you like/recommend? If so, can you share with us your top three and why you like them?
Sorry, I don't have anything in particular.
I would say, read everything you can on the subject, like this series. Educate yourself. Lack of an education or lack of a successful career isn't a reason not to be successful.
I know it sounds cliché, but I don't believe success is defined by how much money you have.
Do you give to charity? Why or why not? If you do, what percent of time/money do you give?
I don't give money to any particular charity. I give money to organizations that ask for donations, but it isn't on a regular basis.
I do volunteer my time through work.
Do you plan to leave an inheritance for your heirs (how do you plan to distribute your wealth at your death)? What are your reasons behind this plan?
I don't have any children so I have one sister as a beneficiary on all my accounts.
My other sister has at least 3-4 times more money than I have so she doesn't need any more. LOL.