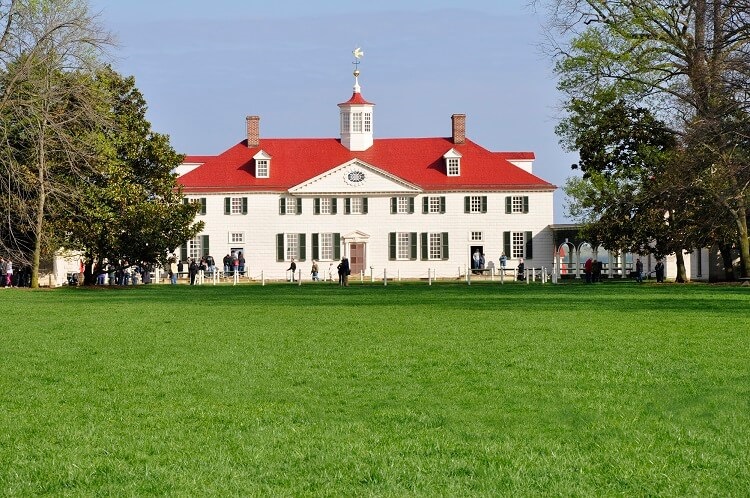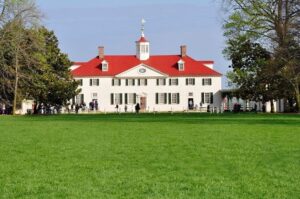 Here's our latest interview with a millionaire as we seek to learn from those who have grown their wealth to high heights.
If you'd like to be considered for an interview, drop me a note and we can chat about specifics.
This interview took place in November.
My questions are in bold italics and his responses follow in black.
Let's get started…
OVERVIEW
How old are you (and spouse if applicable, plus how long you've been married)?
I am 46 years old. Been married for 18+ years. A gentleman does not reveal the age of a lady! (As one of the interviewees said.)
My wife and I were born and raised in India. I went to school and college in India graduating with a Baccalaureate degree in Computer Science and Engineering. I came to the United States on a H1B visa.
We naturalized as citizens of the USA on July 4, 2010 at Mount Vernon (George Washington's Estate).
My wife is an artist and she is now doing her own thing helping families and kids focusing on mental and emotional wellness. She holds a Masters in Arts Management.
Do you have kids/family (if so, how old are they)?
Yes, we are blessed with 3 awesome kids.
Oldest is 14, the middle one is 11 and the youngest is 3 years old.
What area of the country do you live in (and urban or rural)?
We live in Northern Virginia, essentially an exurb of Washington DC along the Dulles Toll Road.
What is your current net worth?
Our current net worth (as of Nov 4, 2020) is roughly $3.4 million.
I used to use aggregator services like Personal Capital, SigFig and Mint but over the years have grown really concerned about security and sharing our information with these sites who then use it for marketing and other purposes. I found Mint particularly annoying with constant sales pitches to refinance this, roll over that or get a credit card.
I now use my bank and investment company's net worth tracker.
What are the main assets that make up your net worth (stocks, real estate, business, home, retirement accounts, etc.) and any debt that offsets part of these?
Following is the breakdown of our assets:
Cash and cash equivalents: $180 k – 4% of total.
Retirement assets (IRAs, Roth IRAs, 401(k)): $1.69 million – 42% of total.
Non-retirement assets: $850 k – 21% of total.
Real estate assets: $1.2 million – 29% of total.
Bullion and other valuables: $150 k – 4% of total
Liabilities (at this time):
Mortgages on real estate: $652,520.
Credit cards: $2,700.
Not included is educational savings accounts for the three kids which is an additional roughly $200 k in total. Expecting that education for the kids will have a significant impact on our savings and net worth.
Cars are owned outright.
EARN
What is your job?
I am Senior Solutions Architect for a multinational enterprise software solutions company.
My current role is very technical in nature, focusing on digital transformation for the business, by migrating the technical and software solutions/services to the cloud.
I have been a manager of teams before and recently opted to move away from team and people management. I am a technologist at heart and enjoy working with technology and dealing with challenging problems.
What is your annual income?
My base salary is $190k. There is a bonus component as well which is driven by individual performance as well as company performance. This could end up varying from $30k to $50k.
So, if all goes well with the company meeting/exceeding its goals even during the challenging COVID times and my performance is deemed excellent – my gross annual income could be $240k.
Now that things are taking a turn for the worse as COVID flares up again, the bonus pool is very likely to be cut significantly or entirely.
Not included here is any income from dividends, interest income or from my trading activities.
Not included also is income from our townhouse which is rented out. That income is a complete wash when accounting for mortgage, taxes, insurance, maintenance costs and management fees. The past two years our spending on maintaining that home has grown significantly. When this renter leaves we anticipate a significant capital outlay to refurbish and fix up the home.
Not included also is any income from my wife's work as she is still working to set up her practice. My wife had started working full time after our oldest daughter was a year and half. Unfortunately, our daughter was falling sick a lot from her day care. Eventually she landed in the hospital and we decided that my wife will leave work.
Tell us about your income performance over time. What was the starting salary of your first job, how did it grow from there (and what you did to make it grow), and where are you now?
My first paying job was a summer gig during college helping a local religious center fix their desktop computers and software programs. The software was written in a language called BASIC. I earned a grand total of Rs 400 each month then (less than $10/month).
After college, I started working for an Indian software services company, moved to New Delhi and was earning Rs 8000 per month before taxes (less than $200/month).
Once in the US, my income jumped to roughly $5,000 per month (in 1998) equal to $60k yearly. It took me an additional seven years to break into six figures, the dot-com crash of 2001 followed by the terrorist attacks of 9/11 left me unemployed for several months when the startup I was with folded. I took a pay cut to help me land the next job.
I never gave up though, continued learning and improving my skills. I taught myself to work with new technologies, took on greater responsibilities and worked to solve ever more challenging problems. I made mistakes too but I have tried to learn from them.
Other than technological skills, I learned to be more inclusive and to become a mentor. I also learned that it is vital to work for a supportive and kind supervisor. No matter how good a company overall is, if your immediate supervisor is an ass and a jerk, you will not enjoy your work much less thrive in it.
Income has varied through the years due to liquidity events such as stock options vesting, bonus payouts.
Below are the details of income over the years.


What tips do you have for others who want to grow their career-related income?
At least in technology, there is only one thing that is true – what you know today will be outdated soon enough.
Constant learning is the only way to excel in this environment. This may seem daunting but it's really not. To me at least, this is exciting. There are excellent blogs and great tutorials on Youtube etc. plus online learning services which one can leverage.
One must have some liking for the line of work, for that is the only way to continue to grow and become better at it.
It is best to try out various companies and find a place that fits best for you from a work-life balance and culture perspective. Loyalty to a company is a thing of the past. When push comes to shove, corporations will not hesitate to lay off people even those that have worked for them the longest.
Your resume and LinkedIn profile must be always updated to reflect your growing experience and skills.
Build a network of recruiters and head-hunters that will bring interesting assignments and roles to you.
What's your work-life balance look like?
It has gotten better over the years, although in these Covid times we are staying home and avoiding all activities, so no going to parks, to restaurants, to movies or to take part in cultural, sporting activities.
I used to work 60, 70, sometimes 80 hours per week but I don't do that anymore. I used to work remotely in the past and the current work from home restrictions are just fine with me and my family.
Even if Covid restrictions are eased/lifted in the near future, I do not plan to go back to the office. I don't see that changing when, and if a safe and effective vaccine is developed.
Do you have any sources of income besides your career? If so, can you list them, give us a feel for how much you earn with each, and offer some insight into how you developed them?
We rent out our townhouse, but as noted earlier, the income from that is a wash. That townhouse was our first home that we purchased in 2004 before the housing market peaked in 2006. When the housing market collapsed taking the wider economy down with it, I was fortunate to be working for a relatively stable, large company.
We decided to take advantage of the downturn and bought our current home. While we were busy looking and buying our home, the county our townhouse was located in had enacted provisions that allowed local police to ask people for immigration documents even during traffic stops. That made the already dire housing market situation even worse. Entire families from that county disappeared overnight. A lot of homes went into foreclosure, even more than the damage wrought by the housing market crash. New lending rules meant significantly fewer people could buy.
So selling the townhouse then would have meant taking a significant loss. We decided to rent it out. Our experience as landlords has been mixed – most of the people applying are people with poor or bad credit. One renter had the money to spend on glasses costing $900 but had trouble paying the rent on time.
A former cop bailed out on his lease and left the keys on the kitchen island. We later learned he had borrowed money from a lot of people from the mosque he attended and they were all trying to find him and collect.
The home needs more upkeep now. Once the current renters leave, we will need to spend a good chunk of money to replace the carpet, appliances, get things fixed up etc.
I tried (for some time) to start a IT consulting business but decided to not pursue it primarily due to the exorbitant costs of health-insurance coverage.
SAVE
What is your annual spending?
Our annual spending is tracking around $60k on average.
This year of course, our spending is down significantly.
What are the main categories (expenses) this spending breaks into?
Following is the breakdown of our expenses:
Housing: $40,000.
Shopping: $4,000.
Utilities (Natural Gas, Electricity, Water/Sewage, Internet, Mobile phone plans): $3,000.
Transportation: $3,000.
Travel: $5,000.
Charitable giving: $5,000.
Do you have a budget? If so, how do you implement it?
Not anymore. We used to budget, and I used to balance our checkbooks and cross-check our monthly credit card bills with all the receipts.
We just don't do it anymore. Our spending is a well established pattern and variations are always something that we discuss and ensure it fits our priorities.
What percentage of your gross income do you save and how has that changed over time?
When I started working in India, I was saving nothing simply due to the high cost of living in New Delhi area and the measly income after taxes. I was able to gradually grow my savings rate to 15% and it stayed that way for several years.
Last year, we put away 50% of our income as savings in different vehicles such as 401k, education plans, HSAs etc.
This year, we will likely save 70% to 80% of our income – all thanks to COVID and related lockdowns.
What's your best tip for saving (accumulating) money?
Maximize your 401k contributions and leave that money alone.
What's your best tip for spending less money?
Focus on the priorities.
Keeping up with the Joneses is never a priority.
For example, we chose to purchase a Toyota Sienna, a minivan when our unexpected addition to our family was on the way in 2017. Almost all our friends and neighbors were buying Teslas and Mercs. We ignored all of that and focused on our priority.
What is your favorite thing to spend money on/your secret splurge?
Nothing really. I do love good food and tech gadgets. I have never been one to stand in lines to pre-order the iPhone or iPad.
We have a lot of devices at home now, hand held devices, smart speakers, FireTV cubes, WiFi enabled TVs but almost all are several generations behind the latest and greatest.
INVEST
What is your investment philosophy/plan?
Initially it was a simple one, putting all my savings into index funds such as Vanguard S&P 500 Index Fund.
Right now though, we are going after growth stocks and investing in the companies and sectors that we understand. The plan is to transition to dividend paying stocks and ETFs as we near retirement age.
What has been your best investment?
Continuous learning and development, in other words, investing in ourselves.
What has been your worst investment?
From a perspective of investing in assets – buying into IPOs of Uber, Lyft and most recently Snowflake have been my worst investments.
I also lost all my money buying shares of Nortel back in the late 90s.
I did not do enough due diligence in these companies and essentially bought the hype when I should have paid attention to the fundamentals.
What's been your overall return?
Overall rate of return on assets invested is around 18%.
This year alone, we are up 40%.
How often do you monitor/review your portfolio?
Almost daily.
NET WORTH
How did you accumulate your net worth?
First off, as immigrants there is no inheritance that we expect to get of any sort. Everything we have built is through hard work, living below our means and investing whatever we could as the years went by.
We have stuck to the basics:
We have worked diligently to learn and grow our skills.
That in turn, allowed us to seek higher paying jobs and increase our family income that way.
We maximized our 401k deductions.
Invested in Roth IRA (when possible), started a Health Savings Account and 529 plans for the kids.
Consistently lived below our means, even though that meant we drove old reliable cars and never splurged on anything just because others were doing the same.
We avoid credit card debt, unless it's a purchase at 0% interest for a certain period which we always pay off. Credit cards and pay-day lenders are legalized usury in my view.
We have a rainy day fund.
I want to point out two additional critical factors that helped us get to where we are:
Debt – taking on mortgages to buy our homes to us is a smart decision. Interest rates are historically low, plus there are tax write-offs (limited to $10k in the 2017 tax bill, but still…). Money "saved" by not paying off that debt is invested and that has grown at a significant pace.
We left our investments alone during the Great Depression and then most recently during the downturn right after COVID related lockdowns. I remember that the S&P 500 went all the way down to 900 points during the Great Depression, essentially cutting our investments to a third when compared to 2006. We know so many people who panicked and sold during that time. We did nothing, just left the money where it was. Then again during the COVID lockdowns, just one of our IRAs was down like $250k. We made that money up and then some by staying invested.
What would you say is your greatest strength in the ESI wealth-building model (Earn, Save or Invest) and why would you say it's tops?
It is investing for sure, and I believe it will continue that way.
Invest in your own self and let the compounding nature of the stock market work for you.
[Editor's note: I would classify this as "earning" since you invest in yourself (i.e. increase in knowledge and skills) and thus your earnings grow, but I'll leave it to the readers to decide how they view it.]
What road bumps did you face along the way to becoming a millionaire and how did you handle them?
The usual ones – job loss due to events outside our control, unplanned and unforeseen expenses and stupid mistakes.
The big elephant in the room though is health challenges. My wife was recently diagnosed with a chronic condition which requires regular treatment with expensive medications.
For me personally, I struggled with alcohol abuse for years, which looking back now stemmed from underlying depression. I lost track of my priorities as a result. I went cold turkey in September 2018 and have sought mental health services.
Doing better now, and I want to make sure people understand that mental and emotional health is as important as our physical well being.
Health is wealth!
What are you currently doing to maintain/grow your net worth?
I plan to stay the course.
We will continue to work and grow skills, to continue earning more and continuing to invest in the stock market.
Do you have a target net worth you are trying to attain?
A few years back, $1 million seemed out of reach! $5 million seems within reach and if things go well, $10 million would be a stretch goal.
How old were you when you made your first million and have you had any significant behavior shifts since then?
I actually don't know/remember.
If I were to guess, it was probably around 2012 when our net worth crossed the $1 million mark, so I was 38 years old then.
The only thing that has changed is that we try to live and travel well, nothing extravagant. If you ask my wife though, she still thinks I am very thrifty/frugal.
What money mistakes have you made along the way that others can learn from?
Invest in yourself and your mental, emotional and physical health.
When investing in assets, always do your due diligence.
What advice do you have for ESI Money readers on how to become wealthy?
Everything in life is a risk, even investing in the stock markets and for sure, starting your own business. Understand your risk tolerance and act accordingly.
Work to grow your income, live below your means to allow you to save and then invest it for the long haul.
FUTURE
What are your plans for the future regarding lifestyle?
Some time back, I gamed out a few scenarios using retirement calculators and tools. According to those tools, assuming an average rate of return of 7% on our current assets, a drawdown rate of 4% and accounting for taxes and life-span, we could retire in 10 years.
If we live very frugally and make an above average return on assets, we could retire now.
Our older daughter will start college in 2024, followed by the middle one in 2027 so those expenses are coming. We would like to ensure all our kids get a good start in life.
The big elephant in the room though is health and health-care expenses.
Bottomline – I don't expect to retire until at least 65 years of age and I plan to continue working full time until such time I am able to and my contributions and experience is valued.
Once COVID is under control with a vaccine, we want to travel to Europe, Peru etc. Travel, and living well is our only goal that has evolved and allows us to consider options that I guess being 'wealthy' allows.
What are your retirement plans?
My wife and I plan to travel around the world.
We also enjoy going to the gym, playing golf and performing arts.
Along with our activities, we also expect to be playing supportive roles in our kids' lives.
Are there any issues in retirement that concern you? If so, how are you planning to address them?
We look at health care as the single biggest risk to our financial well-being.
Health care costs are the reason that I will not take the risk to start a business, it is the reason I know a lot of other people either don't start a business or are unable to keep it going. Health care costs are also a big reason most people continue to work in dead-end, soul sapping jobs.
All of our political leaders are too craven and beholden to the insurance companies to make the decisions that will actually provide the basis for more job creation in this country.
Our goal is to save and grow our HSA to half a million dollars or more over time. For that goal, we contribute the max to our HSA and we actually do not use it for our current medical expenses. At the same time, we are actively trying to maintain our physical, mental and emotional health.
MISCELLANEOUS
How did you learn about finances and at what age did it "click"?
I remember my father talking to my brother and I during our college years about the need to learn how to manage money. He would often say that as important as it is to earn enough to meet your needs, it is as important to learn how to save and manage your money.
He built his own methods and while he was and to this day is quite risk averse, probably due to the various scandals and scams in the Indian stock markets – I see those conversations with him as getting me started on this path.
My first few years in the states, living all alone, no family or friends to help/guide me, I had to teach myself everything. My very first paycheck in 1998, I had no idea what all the various deductions were – I just remember being shocked at the take home / net pay.
When I had to file my tax return, I had no idea that one could go to preparers. I had no idea what H&R Block was for example, and I filed my tax returns on paper, hand filling the forms myself and doing all the work to figure out my taxes by reading IRS publications end-to-end.
Who inspired you to excel in life? Who are your heroes?
That would have to be my parents. My father is the first one in our family to go to college in the family, then worked to build himself and the rest of the family up – he gave me and my brother a much better start in life.
Some of the teachers I had also instilled the values of hard work and to strive to be the best.
I have also been inspired by Gen. Colin Powell's life story.
In technology, I have looked up to the usual suspects – Steve Jobs (Apple), Brain Kernighan & Dennis Ritchie (Bell Labs).
Do you have any favorite money books you like/recommend? If so, can you share with us your top three and why you like them?
The Millionaire Next Door
and its sequel The Millionaire Mind
helped crystallize the basics, and then I read a lot online.
I also regularly read Warren Buffet's letters to his investors.
Do you give to charity? Why or why not? If you do, what percent of time/money do you give?
The short answer is yes, but the long, nuanced answer is that this is still a work in progress.
We take some care to look for public disclosure forms for the charities we give to since we have known some charities misuse funds.
Do you plan to leave an inheritance for your heirs (how do you plan to distribute your wealth at your death)? What are your reasons behind this plan?
Expect to yes.
If all goes well, we expect to have a net worth of $10 million or close to it. We expect to leave some chunk of assets to our kids.
Life in America is becoming tougher and tougher for working people. Work is still looked upon as good and glorious but our tax policy favors the wealthy and capital. I personally expect taxes to go up in the near future, plus the cost of health-care and education to continue climbing. Housing is becoming out of reach for a lot of people in places like NYC, San Francisco, etc.
I hope and expect that our kids will do well in life, but we are also fully prepared to help to ensure that their quality of life is good.