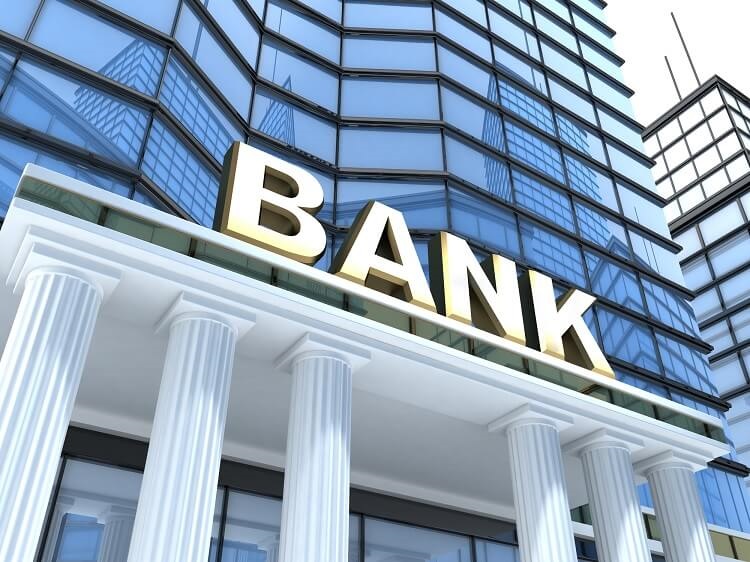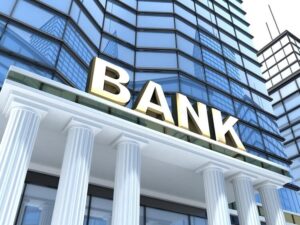 Here's our latest interview with a millionaire as we seek to learn from those who have grown their wealth to high heights.
If you'd like to be considered for an interview, drop me a note and we can chat about specifics.
This interview took place in February.
My questions are in bold italics and his responses follow in black.
Let's get started…
OVERVIEW
How old are you (and spouse if applicable, plus how long you've been married)?
I am 51 years old and my spouse is 49.
We have been married 20 years and purchased our first home together one year prior to getting married.
Do you have kids/family (if so, how old are they)?
We have two children ages 15 and 16.
One child goes to public school and the other goes to private school.
What area of the country do you live in (and urban or rural)?
We live in the Northeast approximately 60 miles from NYC.
We live in a rural/suburban setting.
What is your current net worth?
Our current net worth is $4.3 million.
This includes $450,000 in education funds but does not include a home owned with a sibling and other life insurance/trust money. My share of home and insurance/trust money is $175,000 on home and $100,000 on insurance/trust money.
What are the main assets that make up your net worth (stocks, real estate, business, home, retirement accounts, etc.) and any debt that offsets part of these?
$400,000 in various stocks that we purchase on a monthly basis. We have been doing this since 1998 and as we earned more we purchased more shares/stocks. All either blue chips or utilities.
$175,000 in a taxable brokerage account with varies stocks we have purchased since 2000.
$100,000 in an online savings account paying .50%. This is my FU money. My mentor explained the purpose of FU money to me in 1999. He asked me if I had FU money and I did not know what it was. I worked hard to get FU money and it took me until 2016 to truly have it. For those who don't know what FU money is it is the ability to tell your boss FU and walk out the door.
$1,900,000 in IRA's and 401Ks. IRAs are a combination of Roth and traditional. These are split between me and my wife. All 401ks are split 80/20 between low cost index funds and low cost bond funds. IRAs are mostly in individual stocks. Wife is a much better stock picker than me. Bought Apple in 2000 and is still riding it along with buying Visa one month after IPO. Apple in a traditional IRA and Visa in a Roth.
$1,300,000 in three homes which are all owned free and clear. $450,000 on primary residence purchased in 1999, $750,000 on vacation/rental home on beach block purchased in 2013 and $100,000 on rental property purchased in 2013.
$450,000 in college/wedding savings. This includes $140,000 in state 529 plan, $75,000 in Coverdale education funds, $50,000 in 3 year CD at 2.1%, $125,000 in Chevron and Disney stock in UTMA, and remaining in combination of US government bonds or online savings account.
EARN
What is your job?
I work for a small bank.
I am senior person and manage a business line with about 100 employees.
What is your annual income?
My annual income is about $330,000 split between salary, bonus and stock grants. I took approximately a $100,000 pay cut to join this organization. One third the commute and a much better quality of life.
We earn about $30,000 annually in rental income and about $15,000 in dividends (taxable accounts only) and interest. Rental income could be significantly higher but we enjoy the beach house for 5 to 6 weeks per year. I am very happy about this as I have worked more than I want to. Someone told me once that there is no record of anyone ever saying on their death bed, "I wish I worked more!"
Tell us about your income performance over time. What was the starting salary of your first job, how did it grow from there (and what you did to make it grow), and where are you now?
My first job after college was for $22,000 annually living in an Ivy League college town. I had to ask my employer for rental assistance to pay my rent. I could barely afford food and had to get a part time job in a grocery store deli. I lost 35 pounds that year but a great learning experience on how I did not want to be poor. I also saved $2,000 over the 16 months I worked there.
I moved to banking in 1994 and worked evening/night shifts at a large southern bank. I started at $26,000 and left 4 years later making $40,000.
I moved back to the northeast for a job paying $55,000. My future wife joined me six months later and we made a combined $109,000. It sounds like a lot of money but we were living pay check to paycheck after we purchased our home in 1999. We also did not live a frivolous life but between commuting, taxes, car payment and mortgage we had no extra money.
I purchased my wife's engagement ring the afternoon of our home loan closing. We were so stretched buying our house we did not want any additional credit usage on our account. Once we left the closing I called the jeweler and paid for the ring on a credit card.
I made a terrible move in accepting the first job back in the northeast and at a vendor conference I bought a couple of attendees a beer while at a baseball game. I asked the husband who was a senior banker if he had any job opportunities. He did not but his wife hired me 4 weeks later and I was now making $70,000 in 1999. This job was a great learning experience and was the beginning of me making professional network connections and meeting my professional mentor. These connections continue to pay off today.
Five years later and after two banking conversions I was severanced 6 weeks after my first child was born. This was 2004 and I was making $90,000. Severance was great and ended up being from November to June with full pay, 401k match and $40,000 of stock options vested.
The negative was that we had no savings and agreed that my wife would stop working to care for our first child. My wife had done very well working at a large insurance company and at this point was making more than me. She worked about 50 miles from our home and we decided we both could not be an hour away with a child in day care. Stock options paid off our car loan and we used 75% of the severance money to fund our daughter's 529 account.
I was fortunate and leveraging my professional network I was offered three different jobs in the next 90 days. I accepted a job at a large trust bank as a Product Manager and it was a great learning experience. It exposed me to all aspects of banking, forced me to develop my public speaking skills, and travel throughout the US and world.
In 2011 with two young children travel was getting tougher. I was making about $150,000 annually but my round trip commute was 3.5 hours (2 trains and car ride to train station). I received a call from my professional mentor (met him in 1999) who said he had a job for me. I asked him one question, "Is there any travel?" He said no. I met with the COO and 30 days later, I started a new job.
The COO said we want to grow and if you fit in and work hard you will get rich working here. I was responsible for a business line that the bank wanted to expand and my commute was now one hour each way. I did not receive an increase at the new job and took the COOs word.
I was promoted in 2013 and my team grew from 5 people to 35 by 2016. In 2014 I was pretty much strong armed to switching work locations and the new location was 70 miles from my home (northeast traffic). In 2015, I received one million in stock grants that vested over 7 years. Between salary, bonus and stock, I was now making between $425,000 and $450,000 annually.
The work hard statement was an understatement. I worked 7 days a week, was out of the house for over 12.5 hours per day from Monday through Friday and dealt with headache after headache. In May of 2018 as my father was terminally ill he told me you need to quit this job. It is going to kill you. I sent emails to two recruiters (professional contacts) and had two job offers within 45 minutes from my house 60 days later.
What tips do you have for others who want to grow their career-related income?
1. Make professional contacts.
It takes no time to send prior contacts an email in December wishing them Happy Holidays. If you do this people are much more responsive than if you have not spoken with them in years.
2. Get a mentor.
I met my mentor at a work conference. I had a number of okay managers but my mentor cared more about my development than his. I never worked harder or longer hours for any manager but I learned more from him in 6 years than I did for all of my other managers combined over a 26 year career. I could also bounce professional challenges off him and get an honest opinion. This had unlimited value and I still bounce things off him today.
3. I accepted every work assignment that came my way.
I took on projects that I knew nothing about but worked weekends to learn the subject matter. It gave me a reputation as a "doer" and while my projects were never perfect they were completed and the solution was implemented.
4. It took me until 1999 to realize this but in corporate America individuals who work to make their manager look good are more successful.
I worked for some incompetent managers but always made them look good.
5. I switched jobs multiple times.
Each time was for more $ and a better opportunity until the last one.
I moved from Bank A (4 years) to B (15 months) to C (5 years) to Bank D (6 years) with each move increasing my salary by $15,000. This was between 1998 and 2004 (salary went from $40,000 to $105,000).
I moved to Bank E (7 years) as a lateral move in 2011 but this was a very financially rewarding opportunity.
I moved to bank F for a work life balance. Not the best career move but I am home by 630 every night and rarely work weekends. The numbers in parenthesis are how long I worked for each bank. Bank B was the only bad move but it got me back to the northeast.
6. If you are in a management role don't be afraid to hire people smarter and better than you.
I hired about three dozen managers over the years and always had discussions with them that they have enough rope to either swing or hang. 95% swung and made me look very good. 5% hung and while a bad experience I terminated them. I still talk to the majority of these individuals today.
What's your work-life balance look like?
My work life balance is normal today.
Pre-pandemic I left the house at 7:30 each morning and was home by 6:30 each night.
At Bank E, I left the house around 8:00 AM morning and was normally home by 8:30 PM each night.
I also worked 30 to 60 minutes each morning before leaving the house and every weekend.
Do you have any sources of income besides your career? If so, can you list them, give us a feel for how much you earn with each, and offer some insight into how you developed them?
Rental income – $30,000
Dividends – $12,500
Interest income – $2500 (changes based off interest rates)
Rentals are a great way to make money but it is a lot of work.
Our first rental was a home I wanted to buy for 20 years. When the owner died I purchased it from the kids. We worked every weekend for 3 months and basically gutted the house. Our total investment was about $75,000 and we now collect $1245 per month with $5,000 in annual expenses. It is a great investment and when we list it we normally get 45 calls.
We hear every story in the book but only rent to people with good credit. Everyone has good credit until you make them pay for the credit check. We also do background checks and search people on google. We have been very lucky with tenants and each one gets better. We have had three in the past 8 years.
SAVE
What is your annual spending?
Living expenses: $60,000
Insurance: $7,500 (car, houses and umbrella)
Property Taxes: $23,800
Monthly investments: $52,800
529 Contribution: $5,000
What are the main categories (expenses) this spending breaks into?
Insurance: $7500
Gas: $2,000
Food: $12,000 (we don't out go a lot but eat well at home and healthy)
Restaurants: $3,000 (weekly pizza dinner, and 5 or 6 high end $200 dinners per year)
Clothes: $5,000
Utilities: $5,400 (rentals included)
Cable: $3,000 (cut cable in 2020 at primary residence but this includes rentals)
Cell Phone: $2,400 (Can't live without Verizon so we buy their stock monthly)
Donations: $3000 (this does not count the 600 or 700 hours our family volunteers each year)
Alcohol: $2,000
Investments: $52,800
Lowes: $2,500 (home and rental repairs)
Home Repairs: $3,000
Tuition: $10,000 (Catholic School)
Miscellaneous: $6,000
Do you have a budget? If so, how do you implement it?
Not really.
We put everything on a rewards credit card which on average provides us a $1,200 credit each January for using their card. We have not paid credit card interest in 18 years as we don't spend what we can't pay in full each month. We don't have debit cards as the credit card gives us 30 days use of the credit card company's money free each cycle.
By everything I mean we put everything on a credit card unless it financially rewarding to not use a credit card. The $1200 that the credit card company pays us each year for using their card goes towards our December credit card bill.
What percentage of your gross income do you save and how has that changed over time?
It is about 25% of my salary.
Via automatic deposits we invest $52,800 per year in stocks, max out my 401k at $26,000 annually and save $5,000 annually in a 529 account.
As my oldest child just turned 16 and we invest in a Roth IRA for her.
Whatever is left at the end of the month moves to the online savings account.
We also deposit all of the rental money in a separate account. We use this account to pay all rental expenses and taxes. Since 2015 this has grown to $31,000 which is the profits.
All dividends received are reinvested.
What's your best tip for saving (accumulating) money?
Actually I have three:
Max your 401K out each year. Whenever I got a raise I increased my 401k contribution until I maxed out in 2003. I have contributed the maximum amount each year since then.
Use automatic investments. I started investing in Disney in 1998. I could only afford $115 per month but each month I bought more shares. I cashed half the shares to pay the down deposit on the beach house. I never missed the $115 per month.
Spend less than you make. Simple concept but not many people follow it.
What's your best tip for spending less money?
1. Don't by an expensive luxury car. Buy a Japanese car and keep it for 10 to 15 years.
My current car has 303,000 miles. I got rid of my last car at 237,000 miles and it was 17 years old. I don't feel leasing makes sense unless you want a new car every 3 years. My opinion is that buying a new car and keeping it long term is the most cost effective way of car ownership. I realize that many people don't feel this way and buying new cars may be one of our splurges.
2. Don't go out to lunch every day.
Eating out with co-workers is part of professional development but limit to one day per week. If you measure the cost of going out for lunch over one year it is a significant amount of money. Bringing lunch allows you to eat much healthier too. I make lunch the night before because it is easier.
3. Negotiate for everything.
There are very few things I don't negotiate for. The worst answer I hear is no or I can't do it. Who will negotiate with you: car dealers, mechanic, furniture, contractors, oil companies, insurance companies, cable companies, satellite radio, some utilities and cell phone companies etc.
What is your favorite thing to spend money on/your secret splurge?
We don't go out to eat very much. If we go out we treat ourselves to high end restaurants. We don't do this a lot but really enjoy it.
I guess some may consider purchasing new cars a splurge too.
INVEST
What is your investment philosophy/plan?
We like dividends and buy monthly dividend stocks.
We also don't like to pay fees and only invest in low cost index funds. We stopped paying high investing fees in 2007.
We don't use a financial planner but did look at hiring one a few years ago. We interviewed three. One told us we were un-American since we had no debt. We found one we really liked and he said you have done everything correct so far. His cost was going to be around $20,000 annually. I enjoy managing our finances, have the skill and have it mostly on auto pilot now. We did not think the $20,000 expense was worth it.
If we need electrical or mechanical work done, we pay for it. We don't have those skills.
What has been your best investment?
1. My wife's engagement ring. It was not always easy but we did this together.
2. We had no money in the late 1990's and early 2000 but both my wife and I contributed $2000 to an IRA each year. My wife wanted to buy Apple. I told her she was crazy. She bought Apple and today her Apple investment is worth over $200,000.
What has been your worst investment?
A couple.
We used to buy IPOs after they started trading publicly. We lost $5000 on BIDU in three days.
We also bought about $7,000 of Washington Mutual stock in late 2007 for the dividend. We sold it in 2009 for $2.00.
What's been your overall return?
I would estimate about 8%.
We don't panic when the market drops like in 2008 or March 2020. We just continue to follow our plan and automatically buy more stock. I feel we have enough of a cash cushion to withstand stock market gyrations.
How often do you monitor/review your portfolio?
A full review on July 1 and January 1. I check the 401k's monthly to make sure there is no fraud. I check my brokerage account multiple times per day if I am following a stock but rarely trade other than automated buys.
I learned emotion is one of the worst enemies of investing and have taken all emotion out of our investing strategy.
I don't check accounts when the market goes down significantly.
NET WORTH
How did you accumulate your net worth?
1. We lived below our means. We really struggled at the beginning and I did not want to be poor or broke all the time.
2. We avoided bad debt. After 1999 we only had debt for cars and homes. If we could not afford something we did not buy it until we could afford it.
3. We saved automatically and increased savings when we got raises.
4. We refinanced our first mortgage twice. We lowered our rate from 7.75 % to 4%. Instead of pocketing the savings we applied the savings to additional principal payments each month. We set this up to be automatic. We never missed the funds and paid our 30 year mortgage off in 12 years.
5. We used our bonuses to pay off mortgage or car debt. We may have treated ourselves to a nice dinner but did not splurge.
6. We did not try to keep up with the Jones. We don't drive luxury cars or live a fancy live style.
7. I switched jobs to increase my earnings.
What would you say is your greatest strength in the ESI wealth-building model (Earn, Save or Invest) and why would you say it's tops?
I have been fortunate with my earnings since 2011.
Prior to 2011 I was making max $150,000 which is not a lot in the Northeast where we live. We earned our first million in early 2011. We did this through saving automatically and investing monthly.
What road bumps did you face along the way to becoming a millionaire and how did you handle them?
I had some terrible managers in corporate America. I had no choice but to deal with their BS because I needed the paycheck.
I also worked really hard, had long commutes and had no work life balance for a number of years.
What are you currently doing to maintain/grow your net worth?
I am still working, we invest monthly, save for college and live below our means.
Do you have a target net worth you are trying to attain?
Not really.
I want to decrease my professional responsibilities.
I am more concerned with income generation at this point. How do I generate $100,000 annually before I can access retirement funds penalty free?
How old were you when you made your first million and have you had any significant behavior shifts since then?
I was 41 and my wife was 39.
Not really other than using increased earnings to buy more stocks and two properties.
What money mistakes have you made along the way that others can learn from?
1. At bank A I had my entire 401k in bank stock. This was worth $40,000 in 2007. Today it is worth $3000. If I invested in an index fund tracking the SPY it would be worth $200,000+. Don't put all your eggs in one basket.
2. I allowed emotion to get in the way of investing. Our portfolio grew significantly when this stopped.
What advice do you have for ESI Money readers on how to become wealthy?
Live below your means, automatically save, switch jobs and use a rewards credit card that you pay off monthly. If you don't pay off the credit card monthly it is a bad thing.
Plan. I once read an article that the average person spends more time planning their annual vacation than planning their finances. Each year on January 1, we set goals as a family on what we want to accomplish the upcoming year. My first goal is always to grow our wealth 10% and this year it includes items such as teaching daughter how to drive, starting to prepare our home to be sold in two years and planning a trip to Hawaii.
If something sounds too good to be true it most likely is. Make sure you research everything. I recently got a call from a family member who had a safe investment that paid 6% in 2021. I asked the question if it is so safe how come everyone isn't investing in it? Turns out the 6% payout was correct but it was investing in eastern European junk bonds. There was nothing safe about this investment.
FUTURE
What are your plans for the future regarding lifestyle?
Yes, I plan to downsize job responsibilities in next 2 to 3 years.
We still have not figured out healthcare but think we will have to pay $20,000 to $30,000 annually for our family.
I would like to take 6 months off, catch up on sleep, watch CNBC, read and exercise daily.
I get up at 4:30 each morning and I would like to train myself to sleep to 5:30 or 6.
I will then get some type of employment which hopefully provides healthcare and has minimal to no headaches.
Figure out where we are going to live. Our family is spread out throughout the country. We will want to be close to the children though.
What are your retirement plans?
We both want to volunteer, travel and enjoy nature.
I am confident we will have plenty of money for retirement but want to help the kids so they don't have to struggle like we did.
Are there any issues in retirement that concern you? If so, how are you planning to address them?
US government debt and risk of inflation. Eventually someone has to pay for all this debt.
Healthcare. I have a series health conditions (not life threatening but painful) which I have had for over 20 years. I take an injectable drug which is very expensive. It should come off patent in the next few years but I have to figure out how to pay for it. My plan today is to work enough to cover benefit costs for the family.
MISCELLANEOUS
How did you learn about finances and at what age did it "click"?
My parents did not have much money but when I was born my mother used the money she got in gifts to buy one share of Disney stock. She always mentioned that I owned Disney and used the money I got for birthdays, communion etc to buy more Disney shares.
Over 50 years it turned into 120 shares. I have the physical stock certificate for the 120 shares stored in a safe place. The cost basis is next to nothing so I will give to children in the future.
Who inspired you to excel in life? Who are your heroes?
My parents. My mother wanted to go college but her family could not afford it. She was very prudent with money.
My father quit school in the 8th grade. He worked very hard for a large technology company in manufacturing. He worked as much overtime as possible.
My parents brainwashed us we had to go to college. We could either go to college or move out when we graduated high school. I did not have the skills for a trade so college was the option. The rule was we could go to any college we wanted. My parents would pay the state tuition amount and we would pay the difference if we selected a private school. This made choosing a state school an easy decision.
Do you have any favorite money books you like/recommend? If so, can you share with us your top three and why you like them?
The Power of Positive Thinking and the Richest Man in Babylon.
The Power of Positive Thinking helps me reset my thinking every few years. The Richest Man in Babylon is a good read.
An employee gave these books to me in the mid 1990's. They told me reading the following books was a key to success.
Do you give to charity? Why or why not? If you do, what percent of time/money do you give?
Yes, but not a significant amount of money. We normally average around $3000.
Starting in 2019 we started volunteering and wife and kids volunteer between 600 and 700 hours annually. I am also on two not for profit boards.
Do you plan to leave an inheritance for your heirs (how do you plan to distribute your wealth at your death)? What are your reasons behind this plan?
We do plan to leave an inheritance but have not discussed it yet.
If the kids stay local we will most likely put the beach house in a trust so they and their kids can enjoy.
Education is very important and will also plan to pay or leave money for grandkids education.