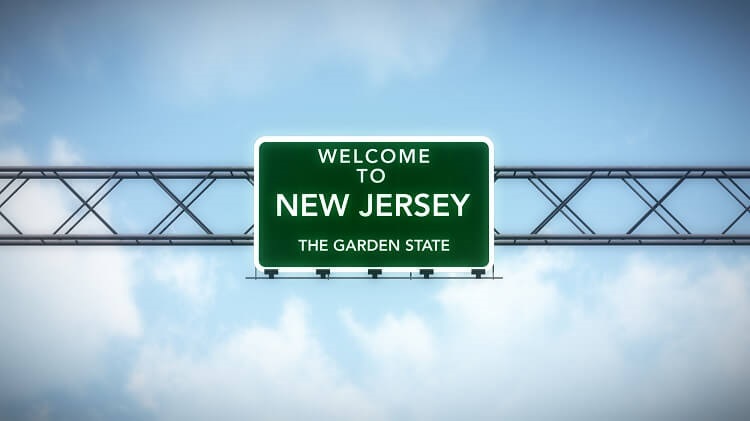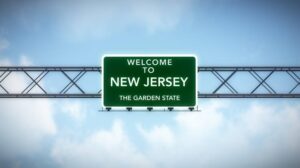 Here's our latest interview with a millionaire as we seek to learn from those who have grown their wealth to high heights.
If you'd like to be considered for an interview, drop me a note and we can chat about specifics.
This interview took place in May.
My questions are in bold italics and their responses follow in black.
Let's get started…
OVERVIEW
How old are you (and spouse if applicable, plus how long you've been married)?
I'm 37 and my wife is 39.
We've been married for almost 9 years now.
Do you have kids/family (if so, how old are they)?
Yes, I have two children.
My son is seven and my daughter will soon be four.
What area of the country do you live in (and urban or rural)?
We live in one of the more expensive parts of the county.
Northern New Jersey, just west of New York City in a suburban town.
What is your current net worth?
At the moment we are worth about 1.2 million combined.
What are the main assets that make up your net worth (stocks, real estate, business, home, retirement accounts, etc.) and any debt that offsets part of these?
The biggest portion of our net worth comes from our retirement accounts and then our home, but I still have a substantial amount invested in the market, mostly in mutual\index funds.
We currently don't have any debt besides our mortgage, which I am paying extra on every month and will finish significantly faster than the 30 years it's supposed to be.
EARN
What is your job?
My work is best known as a Business Analyst role.
My group basically does a bit of everything. I work for a small software development company and my group does a little bit of everything. We'll test bugs, do client demos and be involved in creating the roadmap for development.
My main role is project management on smaller projects.
What is your annual income?
I currently make about 116k in salary, a net bonus of about 4k and have some profit sharing from my company for my 401k.
I'm lucky enough to have a wife that has always and will likely always out earn me, which is fine by me! She is more in the 135k range, plus a bonus that nets us about 12k a year.
Tell us about your income performance over time. What was the starting salary of your first job, how did it grow from there (and what you did to make it grow), and where are you now?
At my first job, I made roughly 35k a year.
To get where I am now, I had to move around a lot. My current position is probably my 9th or 10th company.
My first few jobs didn't give raises and when I did start getting some, they just weren't enough to keep me around most times. From my experience, raises tend to be in the 3% range and on low salaries that doesn't really move the needle.
I didn't start making six figures until my current role, which was only about two years ago now. Before that, I was making roughly 82k per year for a few years.
What tips do you have for others who want to grow their career-related income?
Don't be afraid to move on if the current situation won't allow you to get where you want to be.
Many times I found myself in a position where my income wasn't going to increase quickly and there was nowhere to get promoted either. The fastest way to increase your salary is to go elsewhere. It's not fun constantly leaving and looking for jobs, but my biggest jumps in salary always came from new jobs and not raises. Companies are looking to make money, so big salary jumps for current employees are rare, at least in my experience.
It may take a while too, I've had job searches that took close to two years in some cases. Don't jump to a new job just for the money though. I've never left a job because I didn't like the people or really hated it. You should make sure whatever you move on to is still a good fit for you, no amount of money will make you like a job you don't want to do.
What's your work-life balance look like?
This is still a bit of an odd question in the COVID-19 world. I put in my 40 hours a week, but it can be sporadic at this point. I'm on early and sometimes on late, but sometimes in the middle of the day, I'll get out and play baseball with my son so the balance is there, just different from what you'd normally think.
In the "normal" world, work life balance is very good. Almost never need to bring work home with me and rarely work more than 40 hours a week, but my company does pay salaried employees for any overtime they work. When I do need to work at night or on a weekend, it's typically only for an hour or two and a relatively easy task.
Do you have any sources of income besides your career? If so, can you list them, give us a feel for how much you earn with each, and offer some insight into how you developed them?
At the moment, I bring in about 4k per year in dividends. Most of my investments are growth oriented, but I do like the idea of establishing some dividend income now as I plan on retiring early and already want a track record with some funds.
I also use Fundrise which brings in another 1k or so in dividends.
I like to do online surveys and little things like that. Pre-COVID I was only bringing maybe $25 a month or so doing them. For the last 15 months it's been about $100 a month.
SAVE
What is your annual spending?
Remember that I live in one of the more expensive parts of the country.
The number probably won't sound it, but we are pretty frugal compared to others. Still our spending comes out to be 71k a year and I'm likely forgetting something.
What are the main categories (expenses) this spending breaks into?
40k – Mortgage(including extra towards principal), Utilities, Car Insurance, Internet etc.
6k – Groceries for family of four
12k- Daycare ( and that's only three days a week!)
3k – Aftercare (same as daycare for my son after school)
2k – Summer Camp for son
2k- Vacation
6k – Miscellaneous
Do you have a budget? If so, how do you implement it?
Maybe a bit of a surprise that we really don't have much of a budget.
Both the wife and I are not interested in "Keeping up with the Joneses" and are typically relatively frugal people. Now, that's not to say that I don't keep an eye on EVERYTHING, because I do, but that's more or less to look out for fraud and because I do enjoy watching where all our money goes.
For our finances, we both put about 70% of our salaries into a joint account. The rest goes into our own personal accounts. I definitely throw more of my personal income into investments, but I can convince my wife every now and then that I know what I'm doing and she'll hand me a chunk of change.
The other big thing we do is make sure we don't take out a loan for any big purchases. We have an older house that we are fixing up and we are always talking about the roadmap for what we want to update next. Depending on what we land on can sometimes change our spending\saving a bit, but normally nothing too drastic.
What percentage of your gross income do you save and how has that changed over time?
At the moment we save very little, I would say somewhere between 5-10% as I literally invest every dime I can.
We already have a joint emergency fund plus our own emergency funds. Really the only saving that is done is for improvements on the house. My checking account will typically have under $300 at the end of the month as anything about that I'll find somewhere to invest.
In my 20's, I basically had everything in a High Yield Savings Account, I did some investing but not much. Once we were married, the shared funds were basically there from the start, but I still kept much more in our checking account and my own than I do now.
It was maybe only two years ago that I really got comfortable with looking at lower numbers in our checking account in order to invest more.
This is separate from all our emergency funds. All those funds are in High Yield Savings Accounts.
What's your best tip for saving (accumulating) money?
Live within your means and don't try to keep up with everyone else. We live in a world where too many people are just trying to look rich and successful rather than sit back and actually accumulate wealth. Fancy cars, big houses and lavish vacations really aren't all they are cracked up to be.
Once you let go of the "Keeping Up With the Joneses" mentality, you'll be so much happier. Being content instead of trying to outdo everyone will really make you see the world in a very different light and you'll be the one retired early while everyone else is working into their 70's with nothing to show for it.
What's your best tip for spending less money?
Know where your money is going.
We're lucky that we are both naturally frugal people, but that's not the case for most. If you don't know where most of your money is going, you won't know how to improve your situation. There are so many tools out there that can help you.
What is your favorite thing to spend money on/your secret splurge?
Maybe not really a secret splurge, but I do like to gamble. In particular I love to play Texas Hold 'em.
I'm not going out there and putting down thousands of dollars on the table, but still a significant chunk of change at times.
I'm good enough where I will typically win money, but obviously gambling is a risk and I would say not typical of someone in the frugal mindset.
INVEST
What is your investment philosophy/plan?
I am definitely a slow and steady investor. I really got serious about investing and did a lot of research first. Stock picking just never seemed like a good idea as even with all the prep work, stocks seemed like a guess at best.
At this point, I do have a few solid long term stocks, but most of my investing is in mutual and index funds. It's also automatic at this point. Money goes into my brokerage automatically and the mutual funds get bought automatically.
I leave maybe two hundred uninvested in my brokerage account each month and then every few months I'll maybe make a different investment, but still in something safe.
What has been your best investment?
I have a few investments that have done well, over 100% returns, but I don't have enough in them that they've really changed anything for me financially. I'd say the best investment I've made is to simply invest with a goal in the first place.
I've had a few stocks before when I was younger, but didn't really have anything in mind with it besides to make a few bucks. Now that is still ultimately the point of investing, but now I am striving towards a goal and having a purpose has drastically improved my financial situation.
What has been your worst investment?
This is going to sound like I'm lying, but there really hasn't been a bad investment I can think of.
I'm incredibly lucky to have started investing a few years into the longest bull run in American history. Like I said, I'm mostly in mutual funds and index funds and everything was just flying through the roof for years. Everyone looked like Warren Buffet.
What's been your overall return?
Again, super lucky to have started seriously investing with the longest bull run ever. My overall returns are inflated.
It's difficult to figure out an exact number, but looking through my portfolio, plus recently selling my first investment property at a 20% gain (super lucky because the pandemic shot prices through the roof too), my overall return is likely somewhere in the low to mid 30% range.
How often do you monitor/review your portfolio?
I probably log into my account 5 or 6 days a week, but I rarely do anything besides look and dream about where my investments are headed. I know I shouldn't because any given day can look great or awful, but I can't help myself.
My investments are mostly automatic at this point, but I'd say I really take a good look at how certain funds are performing once a quarter. It takes a lot for me to change course as I don't like to make snap decisions or change a fund after one or two bad quarters, especially if the downward trend is across the board.
NET WORTH
How did you accumulate your net worth?
It's really been a combination of things. Although we live in an expensive part of the country, we also benefit from much higher salaries as well. Plus being a dual income family is a huge help.
Investing has certainly accelerated the growth of our net worth. Like I said, the bull run that lasted almost 11 years made any investment look really good. Our 401ks and brokerage account have done very well for many years.
I think the biggest factor is not just being frugal, but really avoiding debt at all costs.
Besides our mortgage, we've never really had any big loans. I paid off my student loans, car loans and anything else I had as fast as possible. When I did have the loans, I was still living within my means, so they weren't a big detriment.
I'm always looking two or three years ahead for big purchases I know we'll need to make and make sure we'll have most if not all of the cash we'll need to make them.
What would you say is your greatest strength in the ESI wealth-building model (Earn, Save or Invest) and why would you say it's tops?
Right now earning and investing. Having the dual income and both of us making six figures puts us in one of the higher groups for income probably for the entire country.
I really don't save much in the traditional sense. Cash lying around in a bank account earning little or no interest drives me nuts now. Any money not already marked for a big purchase or anything else we need is immediately invested.
Despite checking my account almost daily, I make very little trades. I've put myself in the "set it and forget it" mindset. I don't care if you tell me the world is coming to an end tomorrow, I'm not selling. I keep my investing automatic. I'm not looking to buy the dip and ignore all the noise out there about investing besides to just keep consistently investing and it all levels out.
What road bumps did you face along the way to becoming a millionaire and how did you handle them?
Even with the incredible bull run, there have been a few really bad days mixed in there.
I can remember the market dropping almost 1000 points on more than one occasion. It's hard to stay the course on those days. Everything in you wants to get out. Knowing I might have had to wait years to get back to an even point is difficult.
Luckily again, most times it only took weeks not years, to not only get back to even but to surpass the previous high.
What are you currently doing to maintain/grow your net worth?
The same thing that got me here in the first place!
Keep earning and keep investing, if it ain't broke don't fix it right?
Do you have a target net worth you are trying to attain?
I'd really like to get to three million.
Using the 4% rule would with that amount would give me what I feel like is enough in income a year to remove myself from the 9-5 rat race and really pursue my interests.
How old were you when you made your first million and have you had any significant behavior shifts since then?
I had just turned 36, if anything it's gotten me to invest more.
Saying you're a millionaire doesn't feel real and in my area, it doesn't mean as it might have ten or twenty years ago.
It's still quite an accomplishment, but I'm by no means done.
What money mistakes have you made along the way that others can learn from?
My only real money mistake was getting my masters degree. That probably sounds weird, but it was in a field that I should have looked into more before paying 30k to get it. In all reality there were much cheaper and faster ways to get where I wanted to be and I didn't need the degree at all.
If I could do it again, I would have researched the degree and field I was looking to get employed in more. More than likely I wouldn't have gone in the direction I did.
However, that may have been a money mistake at the time, but it was part of what got me to where I am today and for that, I can't be upset.
What advice do you have for ESI Money readers on how to become wealthy?
Focus on your goals and not what others around you are doing. Most people aren't working towards actually gaining wealth, so if you follow them, you'll end up in the same place.
Don't go for the home run when it comes to investing. Slow and steady sounds boring, because it is, but it works. Don't sell, just stay the course, the market has always and will always bounce back eventually.
Make sure you and your partner are on the same page when it comes to money. Whether you have a lot or a little, if you are too far apart on spending, it won't end well.
Last one, treat yourself every now and then. You don't need to go crazy, but we all certainly need to have fun. Don't miss out on things in life because you are too focused on wealth. Learn to enjoy the money you have too.
FUTURE
What are your plans for the future regarding lifestyle?
I'll certainly be retiring earlier than most people I know. My goal is between 50-55 depending on how well my kids 529s do.
If I can hit the three million mark before then, I'll have to see where my finances are at then. I don't plan on stopping work completely, but I certainly won't be working 40 hours a week.
What are your retirement plans?
It's so far away, I'm not really sure yet.
I think I'll more than likely start my own business, doing what, I'm not sure yet, but I have a few thoughts. I always liked the idea of the harder I work, the more results I personally see, which you just really don't see when you work for someone else.
Are there any issues in retirement that concern you? If so, how are you planning to address them?
Right now, it's just the unknown. I'm working with today's dollars and costs. Inflation, health care, college costs and other factors that are out of my control could be radically different in 15 years.
All I can do is work now to get my net worth as high as I can and things will be clearer down the road.
MISCELLANEOUS
How did you learn about finances and at what age did it "click"?
I've always been good with money. Starting all the way back with my paper route in 5th grade I was always saving and opening CD's from the beginning.
I'd say though that I really got serious and the whole picture came together when I had kids, when I was 30. That's when I realized that being frugal and putting money in a bank account just wasn't going to cut it. Investing is really what changed the course of my net worth.
Who inspired you to excel in life? Who are your heroes?
I would have to say my parents were the biggest influence in my life. I am who I am because of them.
Do you have any favorite money books you like/recommend? If so, can you share with us your top three and why you like them?
I'm not a big book reader, everything I've read about finance has come online.
I'm sure there are some great money books out there, but I haven't read them.
Do you give to charity? Why or why not? If you do, what percent of time/money do you give?
I do. I have a recurring $50 donation each month to a charity and I'll donate to local fire\police\first aid squads every year as well.
Plus we donate a lot of our stuff. I have my kids round up a few toys to donate before their birthdays and holidays that I know they'll be getting gifts for too.
Between monetary contributions and donations, it's about 2k a year, probably a little more we end up donating.
Do you plan to leave an inheritance for your heirs (how do you plan to distribute your wealth at your death)? What are your reasons behind this plan?
I sure do. I'm not only trying to make my future better, but theirs as well.
If I had my way, I'd hit my three million mark and either slowly keep growing it or keep it relatively the same from there. Although I'd hopefully be at an age where my children are already fully grown, an inheritance could greatly help any potential grandchildren much earlier in life.
I more or less would like to see this as my legacy. Allowing my descendants to have the ability to grow the wealth that I started even more and continuously make a better life for those who come after me.