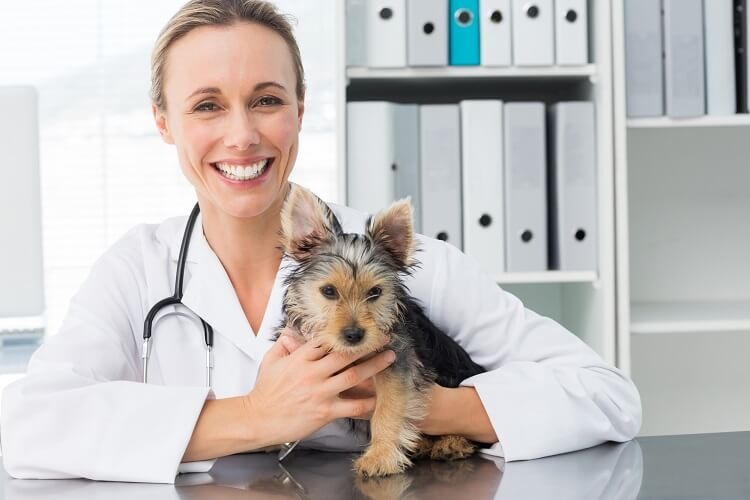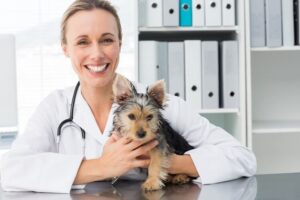 Here's our latest interview with a millionaire as we seek to learn from those who have grown their wealth to high heights.
If you'd like to be considered for an interview, drop me a note and we can chat about specifics.
This interview took place in September.
My questions are in bold italics and their responses follow in black.
This is part two of a long interview. In case you missed the first part, you can find it here: Millionaire Interview 289.
Let's get started…
SAVE
What is your annual spending?
Our annual spending is about $120,000 per year.
What are the main categories (expenses) this spending breaks into?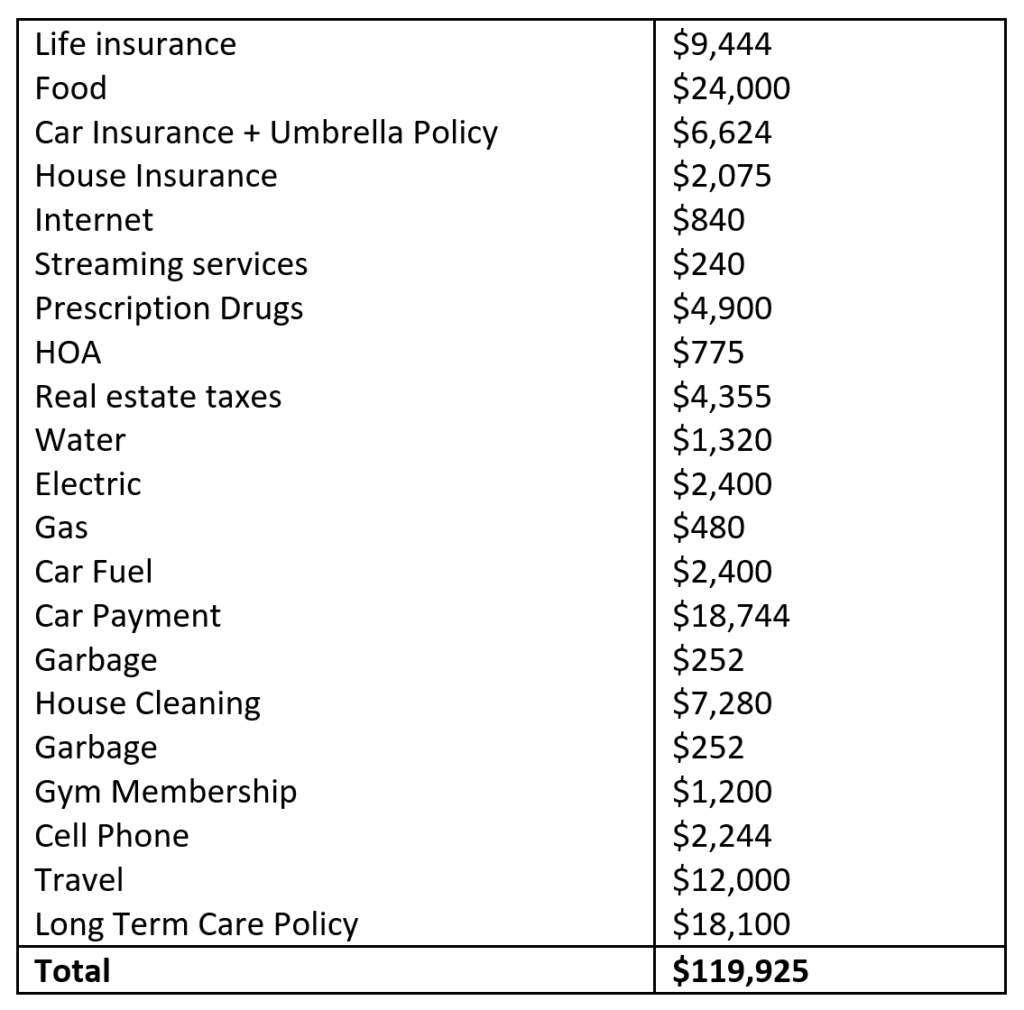 The long-term care policy is a 10 year pay policy and we have paid 4 years already, thus we have 6 more yearly payments and its finished. If we do not use it, then the cash value equal to our original payments is paid to our estate.
I know some people don't think it's worth having long term care, but for us it gives us piece of mind since the benefit increases with inflation (the benefit for each of us at 70 years of age would be over $17,000 per month with no time limits on payout) and if neither of us use it, then the premiums are returned to our estate. I would prefer that our kids not have to worry about taking care of us if we are need. I will discuss the need to keep the life insurance later on in my estate planning section below.
My wife and I recently had to get new cars. My wife was rear ended in 2019 and our perfectly good 2011 Toyota minivan that was paid off was totaled. So, we needed to replace that car. When our oldest son started to drive, we gave him my old 2007 BMW to drive and we purchased another used BMW for myself. We have about 2 years left of payments on each of these cars and they will also be paid off. Our plan is to drive these cars until they die.
We could pay cash for them but the interest rate for each is so low and I would rather keep that cash invested and earning. Now I know some of you are thinking wait a minute, you said the opposite about your house, and you are correct. There is something magical about owning your house outright.
Do you have a budget? If so, how do you implement it?
We do not really follow a budget per se.
We use Mint to track our expenses but we kind of work backwards and make sure we put away a certain amount of money and the rest is left for us to spend. My wife is very low maintenance and is not a spender. If anything, I am more of the spender.
Because my wife was a solo practitioner for 14 years, we only took vacations around the holidays where she would already be closed. While we never skimped on a vacation we also never over splurged. I found it much easier to figure out how much money we needed to save, make sure we got that put away and then spent the rest as needed.
What percentage of your gross income do you save and how has that changed over time?
From 1998 to 2013 we basically maxed our 401ks and then saved what we could in taxable accounts.
Starting in 2013 we continued to max our 401ks and we also saved about 50% of our take home pay.
Basically, what I figured out is that you can save a little over a long period of time and let the power of compounding drive the bus to an early retirement or, as in our case, you put a lot of money away over a shorter period of time.
With three major recessions over 20 years the compounding over time did not work to our advantage. In 2000, our 401ks got killed, then again in 2007-2009 we got killed once again. At that point, we became a little gun shy of the market and we scaled down our appetite for risk. Ergo, we started with the real estate syndications, I started writing covered calls as a way to own a stock and generate additional income. We also kept more money in cash or lower risk assets.
We continue to save at least 50-60 percent of our take home pay even though we have sort of won the game. We figure we will continue to do this for another year until I retire unless I stick it out until my wife's commitment ends.
If I retire before her, we will live off of my wife's salary until she retires in three years. At that point, we will transition and live off of our passive income, which should be more than what we need on a yearly basis allowing our investible asset base to continue to grow.
What's your best tip for saving (accumulating) money?
Number 1, marry the right person. A person who has similar values when it comes to money and spending and similar goals when it comes to raising children.
Second, live well below your means and don't allow lifestyle inflation to tempt you to change. Forget about the Jones and what they are doing. Most people living large are living paycheck to paycheck, and even though their lives seem glamorous they really are not. Most high earners I know are in the same boat living paycheck to paycheck. I am sure it feels good in the moment but there comes a time when the feeling wears off and you look around and you're not prepared for retirement whether early or at a normal retirement age.
Third, I know that this sounds stupid and you have heard it a million times before but pay yourself first (i.e., save) and then learn to live off what is left.
From our experience, you can become wealthy over time working for someone but you have a much better chance of getting wealthy working for yourself by building a business that is sellable. Moreover, as a professional you can make money billing your hours but you only have so much inventory to sell (i.e., hours in a day). The skim model is a much better model for making money and saving.
Find a business where you can sell your employees hours, pay them well so they want to continue working for you, and then you earn the skim on their time and not yours. Real estate can be this kind of model but it takes hard work and luck. It sounds easy but it's not as easy as it sounds. But with a good business idea, hard work, and luck you can easily do it.
Then save like you never saved before. I believe that the more savings you can put away, the less you have to rely on the compounding from the market, which can be volatile and, in some cases, not very reliable to get you where you want to go.
What's your best tip for spending less money?
I have been telling my kids since they were little to think about what you want to buy, how much it costs and to figure out how many hours of work it will take in order to earn the amount of money you want to spend. When you do this, it puts the purchase into a real perspective of how much of your effort it will take working to earn what you want to spend.
I hope if my kids take one lesson away from me, it's this. A want is not always a need and converting the cost of the want to work effort really puts the expense into perspective.
What is your favorite thing to spend money on/your secret splurge?
Fortunately, I don't have a secret splurge.
That being said, we don't mind spending money on massages, good restaurants and time away from our normal routine. My wife feels the same so it works out well for us.
My only real vice is that I enjoy gambling and playing craps but I limit the number of times I go to the casino and I bring a fixed amount of money I am willing to lose. This way, I can never be disappointed when I lose. I don't take out extra money while there and I limit myself to the amount I bring.
INVEST
What is your investment philosophy/plan?
We try to invest conservatively where our down side risk is limited to no more than 10-15%. We are happy to give up a greater upside potential so as not to lose too much money in a down market.
We worked hard to get to our current net worth and sacrificed a lot along the way. Losing money in the market in a down market and hoping to get back to even is not a great investment strategy.
We like real estate syndications because the money is tied up from 3 – 7 years and we don't have to think about it and worry about selling low and buying high. These investments deliver yearly distributions, a return of capital during the life of the investment and then a capital gain at the end.
We prefer to buy assets that generate passive income since that is what we plan on living off of when we retire so we do not need to touch the underlying assets. This also allows these assets to fluctuate over time whether up or down but as long as the dividend/income stream stays stable we will be fine.
We recently started using an investment manager for two reasons.
First, I wanted to take my emotions out of the investment process.
Second, I want someone other than myself to know the extent of our assets so that if something happens to me they can guide my wife since she has no interest in keeping up with our investments. She also doesn't have a working knowledge of finance or investing so she has difficulty understanding our portfolio and the options/choices we can make and that I have made for us. So, paying the 1% of assets under management fee is worth it to me for both of the reasons listed above.
Our conservative investment strategy is also based on the current overvaluation of the markets as shown below:


It's only a matter of time before the market mean reverts. And like a rubber band being over stretched, it typically overshoots to the downside. I have no idea when this will happen, but it always does and when it happens, it can take a long time to return to the valuations that we see today.
Japan is a great analogy for what we could see. It's been over 30 years since the market peak in Japan and their markets still have not returned to their peak levels. Returns on markets that are this overvalued are typically in the low single digit percentages or negative over the following 10 years after the mean reversion.
Right now, with the distortions in the market, everyone is an investing genius. No one can make a bad investment. And with the FED and government interventions, a large downturn does not last long. In fact, the downturn because of the pandemic was the shortest recession in history and the fastest return of the market to prior highs.
I have been investing in the market since the late 1980's and I can tell you that this is not a normal stock market and it's never different. Distortions can go on for a while and much longer than you can imagine. But reversion to the mean is like a law of physics that always rears its ugly head when you're most complacent. That is why I believe saving and saving the most you can is the most important path to becoming a millionaire and staying one. Then the trick is keeping what you saved and protecting your assets.
So, as I previously mentioned, we are sitting with a lot of cash to deploy during the next downturn.
What has been your best investment?
The best investment was the building I purchased with my business partner.
For an $18,000 down payment I made about $350,000 return in a little over 5 years. Timing and luck are everything.
The second-best investment was buying long term treasuries and gold and silver ETFs around 2018 when the FED was tapering. Once Powell wussed out and flip flopped and the pandemic reared its ugly head and everyone freaked out, treasuries, gold and silver soared. I owe those trades to subscribing to REALVISION and listening to expert interviews, thinking the advice through and getting off the pot and making the investments when everyone was on the other side of the boat. It was scary at first but it sure paid off.
What has been your worst investment?
Buying puts on the S&P 500 thinking there was no way that the market can continue to go up for 10 years.
Being right too early is the same as being wrong. I admit I have been wrong and I paid the price.
What's been your overall return?
I would estimate 6% per year if you count the return on the sale of the building and the sale of my wife's practice.
How often do you monitor/review your portfolio?
Unfortunately, I look at our investments daily.
Mostly because I work on a computer all day and it's hard not to watch the market.
NET WORTH
How did you accumulate your net worth?
As I mentioned, because law was my third career and we did not really start saving until we paid off our student loans, about half of our net worth came from saving a large part of our income over a short period of time, some from leaving my law practice and some from investments that provided large capital gains. The other half came from the sale of my wife's practice.
We did not get the benefit of a long period of compounding. Nor did I take advantage of the ever-rising stock market to the full extent as others have. I figured it was more important to not lose money than it was to make money and I didn't want to pick up pennies in front of a steam roller.
Although we did not get the benefit of the rising stock market before the sale of my wife's practice, I find it much easier to put money in the market now since the half of our net worth that is invested provides about $91,000 per year of passive income and we have a large cash buffer that we can use to invest in the market if the market tanks. I believe it's a question of when not if.
I am a patient guy with hopefully at least a 30-year investment horizon so I am fine just waiting a bit longer to put the cash to work. Plus, you never know what investment opportunity may arise in the future and having the cash available provides us the ability to take advantage of these opportunities
What would you say is your greatest strength in the ESI wealth-building model (Earn, Save or Invest) and why would you say it's tops?
For us, the earning and saving aspects of ESI are our greatest strength.
Based on our net worth, if we do not invest at all, we could live off about $100,000 per year for the next 40 years. I realize that the purchasing power would be eroded by inflation but for the next 15 years during our "go go" years (58 – 70) it would not drop too much, then over the next 15 years during our "slow go" years (70 – 85) we would likely be doing much less and spending less, and finally during our "no go" years (85 and up) we would hardly be spending money.
Plus, we would also get the benefit of social security, which we have not accounted for in our retirement plan. So, from that perspective, earning and saving are the most important. Investing is just the whip cream and cherry on top.
What road bumps did you face along the way to becoming a millionaire and how did you handle them?
The biggest road block we faced as a couple is that we sacrificed time with our kids and with each other to build our careers and our businesses.
When I went through engineering school I used to tell myself you need to pay now to play later. Accounting and law school were much easier so I did get to play a little. But once we started our careers, we took the attitude that we were going to pay now so we could play later.
Don't get me wrong, we spent time with our kids and with each other, but not like we could have if we were not seeking to meet our goal of retiring early.
Sacrifice, whether it's spending less to save or working hard to build a successful business is required to reach millionaire status at an early age. We were fortunate in our journey and I do not think we hit too many road bumps along the way. And when we did, we sought help quickly to get perspective on our situation.
What are you currently doing to maintain/grow your net worth?
My wife has another three years of work before retirement. I plan to work another year to get my current year's bonus and then I will reevaluate whether I want to stop at that point or commit myself to another year. Our oldest will be a senior next year and I want to be able to spend time with him visiting colleges. So, if I feel I will have the flexibility to spend time with the kids while working, I will do that to maintain an income and health insurance for another year.
For now, we will continue to save and invest at the same rate as we have been doing for the last 8 years. I figure we can easily put away another $300,000 in savings between maxing out our 401K and with after tax savings over the next two years.
As I mentioned before, I just don't have a lot of faith in the market and the economy and truly believe that the market will revert to the mean over the next 1 -2 years. So, we will continue to only invest a half of our investible assets in the market – about 20% in real estate syndications and Fundrise, 5% in physical gold and silver and the rest will sit in cash.
I realize we are giving up gains from the market rising but we want to have the cash to buy low. It's a risk I am willing to take.
The 5% in gold and silver is something that I do not plan to ever sell. To me, that is the doomsday investment. I plan to pass that to our kids unless some black swan event occurs. To me the gold and silver is like the movie Stargate. It will allow us to transport wealth from one monetary system to another should the worst occur.
Do you have a target net worth you are trying to attain?
I have always believed that when you have won the game it's time to stop playing. Since we have always been paying it's almost time to start playing.
So, if our net worth continues to rise based on market gains that would be great. If it stays right where it is and we are able to live a very comfortable life off of the passive income generated we would be fine with that as well.
I plan to do the same thing that I tell my parents to do. Spend our last penny as we are falling into the grave. I tell them that because I want them to enjoy their money and not worry about leaving any to myself and my sisters.
I realize that we will likely have money left over that will eventually go to our two boys, but my wife and I plan to enjoy our retirement and do all the things we have put off during our journey to early retirement. We want to maintain our current lifestyle and travel the country in an RV.
How old were you when you made your first million and have you had any significant behavior shifts since then?
I was about 47 and my wife 42.
Once we hit our first million we really kicked the savings into overdrive.
What money mistakes have you made along the way that others can learn from?
I made a judgment about where I thought the market was heading and I was clearly too early. I let my emotions guide my investing. With hindsight, I would have put more money into the market.
But, I really do not regret the mistake. It was a good learning experience and we were not going to become millionaires from investing based on our time horizons. We knew we would become millionaires from earning and saving.
What advice do you have for ESI Money readers on how to become wealthy?
Based on our journey, hard work and dedication to your career will pay off down the road. For us, earnings and saving are what got us to where we are today.
But, my biggest realization is that the quickest way to becoming a millionaire is to build a business that is sellable and run it lean and mean. In a job, you only have so many hours that you can sell/exchange for pay. In a business, you can scale the number of hours that you can sell by having employees and you make the skim off of your employee's hours. If you make a few dollars off each employee's hours, those dollars really add up quickly.
For example, in a law firm the formula for each lawyer working for you is 33% of each billable hour goes to overhead, 33% goes to the attorney's pay and benefits and 33% goes to profit. In my opinion, a scalable business will get you to millionaire status faster than any other method.
FUTURE
What are your plans for the future regarding lifestyle?
Our goal at this point is to both be retired in 3 years, I will be 58 and my wife 53.
I have no desire to work a side hustle or continuing to work at all. We really want to enjoy each other's company, do things to stay healthy and get/stay in shape and get to see our kids grow and mature into successful independent adults.
If it turns out that one or both need help, I would help start a business that they can run and my wife and I can earn a return on our money used to help start the business.
What are your retirement plans?
Once our youngest goes off to college in 5 years, we plan on buying a Prevost RV and travel around the country for a few years until both our kids settle down after college. Once they settle down, we will likely buy some land in the area where they live, build a small house where we can live part of the year while we continue to travel in the RV. We have no desire to own a large house that requires maintenance and work.
In the meantime, I have been considering trying to get a job teaching at one of the local high schools a class on personal finance. I find that kids can go through 12 years of general education and then college and never learn about personal finance. Not from teachers or their parents. I like teaching and I think this is something that I would do for free. It would be fulfilling and hopefully something that would affect the kids for the rest of their lives.
Are there any issues in retirement that concern you? If so, how are you planning to address them?
The biggest issue that I see is going to be health care until I reach 65 (about 7 years for me) and 12 years for my wife who is 5 years younger than I.
I think we are going to try to leverage the ACA by moving our investments around so that all dividend and interest paying investments are in our rollover IRA, Roth IRA and HAS accounts and then make investments in our taxable accounts that pay more return of capital then return on capital. This way we can manage our MAGI to between 200% and 250% of the FPL. This will allow us to get a silver or gold plan with decent subsidies while maintaining the lifestyle we want to live.
I know some people feel that someone with our net worth should not be taking advantage of the ACA subsidies. But, the government sets the rules of game and we are all merely players in the game. As long as you stay within the game's rules it's no different than tax planning to lower your taxes.
We have been paying taxes for over 35 years. The government just wasted over 2 trillion dollars in Afghanistan. Part of that money came from my taxes and from my children's future taxes. Think of what we could have done with the money squandered. The rules are there for a reason, and if you can operate within the rules then there is no reason not to do so.
I also see the political winds as an issue that can truly affect retirement. I weep for today's children and society as a whole. I am also worried about today's political climate and societies' general malaise. The level of civility among people seems to be at an all-time low. People no longer know how to listen to an opposing view and agree to disagree.
For one, the current circumstances lead to confirmation bias because you people only listen to those with the same views as their own, and do not allow others to challenge their beliefs so they can make informed decisions. I really think this all started with the GEN X generation (my generation) where parents were helicopter parents that had to protect their kids at all costs. This led to participation trophies so no one felt like a looser.
My wife and I try to raise our kids like it was when we grew up by giving them space to run free without hovering over them. We would tell them that if you're not the winner then you are a loser and you just need to practice and try harder next time. As long as you put in your best effort, then that's all we can ask.
We do the same with grades. Would I like my kids to get all As in all their classes, sure. But what I would like more is for them to put in 100% effort and whatever grade they earn, we and they at least know they tried their best.
MISCELLANEOUS
How did you learn about finances and at what age did it "click"?
I started to invest in my early 20s.
But it was not until I found blogs directed to FIRE that it really clicked that this is totally doable.
Who inspired you to excel in life? Who are your heroes?
Watching my father work three jobs to support his family inspired me not to want to live life the same way. But I do not have any heroes.
Watching my wife do something that she truly has a passion for is also inspiring.
I chose the other path to have a career in something that I am good at but that was not my passion. My passion was to make money and I did so in a career that paid well. But that did not stop me from doing my best and working hard with the knowledge that there was a light at the end of the tunnel.
My career put food on the table, a roof over our head, money in the bank and allowed us to live the lifestyle we chose. You cannot always love what you do, but with hard work and a little luck, it can get you to where you want to go.
Don't get me wrong. I did not spend the last 22 years hating my life day in and day out. I just did what I needed to do for my family and to reach a point where I could stop whenever I want to.
Do you have any favorite money books you like/recommend? If so, can you share with us your top three and why you like them?
I have never read a book on money in my life.
I read hundreds of financial articles a day. Most are based on financial news letters put out by analysts, money managers, and bloggers like ESI, Physician on FIRE, Can I Retire Yet, etc. I also watch interviews with money managers on REALVISION.
However, two of the best books that I have read are Generations and the Fourth Turning both written by Strauss and Howe. These books provide great insight to the macroeconomic picture and how demographics affect the economy. I find that learning about the big picture trends are more interesting and provide a road map on where the overall economy is heading.
While these trends take longer to play out, having a 50,000-foot view is just as important as the microeconomic view. Once you determine a macroeconomic thesis, you can then focus on the microeconomic short-term thesis.
Do you give to charity? Why or why not? If you do, what percent of time/money do you give?
We do give to charity but not as much as others that I have read about in other MI.
We support our place of worship.
I do not feel compelled to give money to charities. My wife has given her fair share of discounted and free services and products to clients in need as well as people who find/rescue animals. I prefer to give my time when possible since I know that my time is going to a good cause and none of it is being wasted on salaries and overhead that never makes it to those in need.
We also donate a lot to goodwill on a regular basis.
Do you plan to leave an inheritance for your heirs (how do you plan to distribute your wealth at your death)? What are your reasons behind this plan?
For asset protection and to avoid estate taxes, we created two SLATS (Spousal Lifetime Access Trusts) and will gift a large portion of our assets into these trusts this year and next.
SLATS work by allowing spouse 1 to create a trust where spouse 2 is the primary beneficiary and the kids are the secondary beneficiary, and where spouse 2 creates a trust where spouse 1 is the primary beneficiary and the kids are secondary beneficiaries.
Each spouse then contributes (gifts) money into their trust under the estate tax exemption so that the assets are out of their personal ownership and estate. This way, we each have access to the money in our respective trusts for health, education, maintenance and support during our lifetimes and the money is protected from creditors and not subject to estate taxes upon our death since we gave it away to the trusts.
The only downside that can happen is if one spouse passes early on before the trust's assets have time to grow. Thus, the life insurance protects against such an outcome since if one spouse dies early, the life insurance payout is tax free and covers the portion of the assets that were gifted to the trust for the spouse who passed since upon passing the only beneficiary of that trust is the kids.
I realize that currently the estate exemption for each spouse is $11,900,000 but this is the highest estate tax exemption that has ever existed, and with the current administration, this level of an exemption is surely not going to last long. Thus, if we get the assets out of our estate now under the current estate tax exemption, and make additional gifts over the next few years to continue to use up our estate tax exemption, we will get to take advantage of the estate exemption before its reduced.
Moreover, with the amount of investible assets we have, the trust assets will likely grow to a very large sum of the next 30 years and I do not want any of it to pass to the government under estate taxes. I believe that I can better determine how the money should be spent than our government.
The following is a listing of the estate tax exemption over the last 25 years: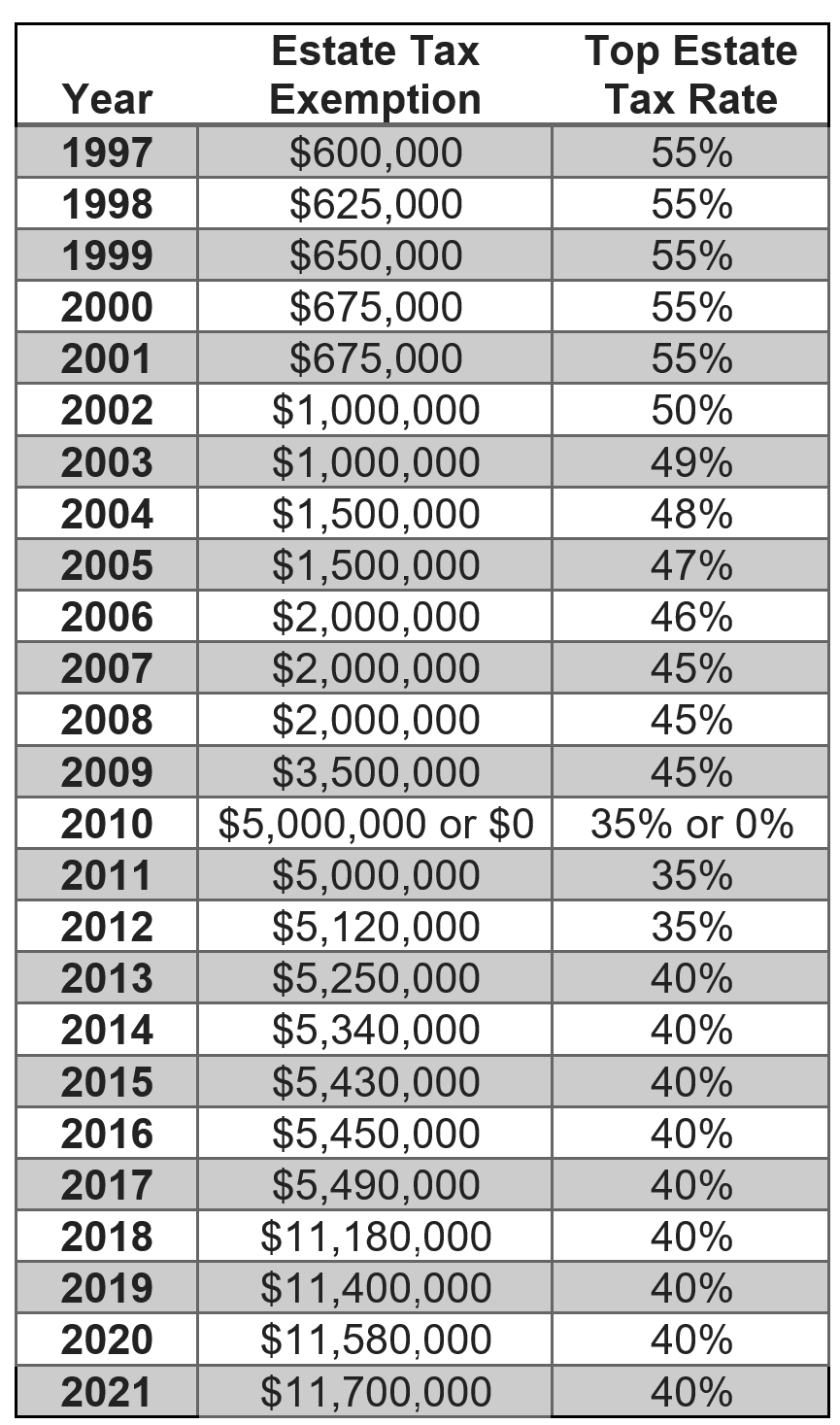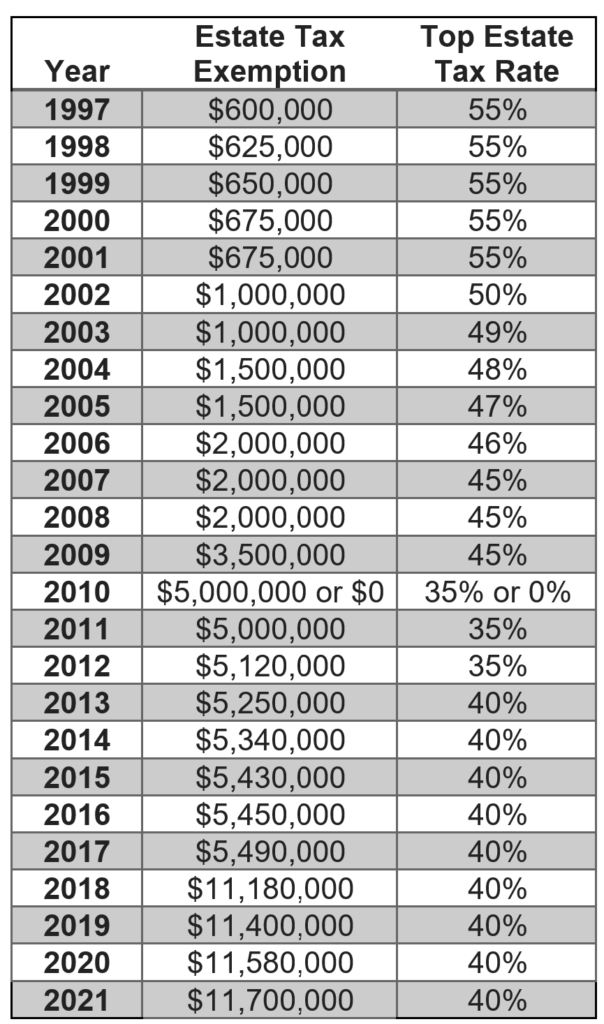 As you can see, just 13 years ago the estate tax exemption was $2,000,000 per spouse and you paid 45% tax on anything over $2,000,000. I am willing to bet that we end up somewhere down around $2,000,000 once again based on the level of the deficits and the profligate spending that we are seeing within our government. The money needs to come from somewhere to pay the national debt and the 0.01% have more lawyers, lobbyist and spending power to divert the taxes away from themselves and toward us, the millionaire class.
SLATs also provide great asset protection both now and in the future. For example, if we were to get sued, the money is not ours so there are no assets to attach or get a lien against. Moreover, when our boys get married the Trusts can purchase a house for them which would be owned by the trust. If they were ever to get divorced, their exes would not be able to get any money from the house or money in the trust so our estate is protected from these types of situations as well.
I am not saying it will ever happen but a little planning now provides for long term asset protection. And in some states, SLATS can have a life span of 360 years. Thus, the bulk of the assets would not be passed outright to our kids but could be used for their health, education, maintenance and support. Thus, they still will need to earn, save and invest on their own, while getting the benefit of support from our SLATS.
Everyone needs a plan B. What is your plan B? What do you plan to do for healthcare if you retire early?
Please provide critiques and criticism to our plan and help us see the blind spots.