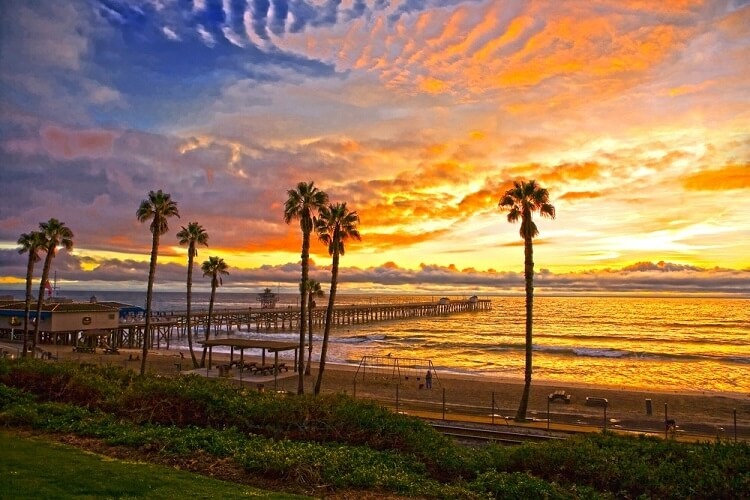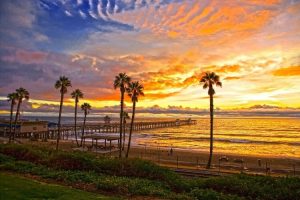 Here's our latest interview with a millionaire as we seek to learn from those who have grown their wealth to high heights.
If you'd like to be considered for an interview, drop me a note and we can chat about specifics.
My questions are in bold italics and his responses follow in black.
Let's get started…
OVERVIEW
How old are you (and spouse if applicable, plus how long you've been married)?
I am 52 and my wife is 46. We have been married for 16 years. 22 years together.
Do you have kids/family (if so, how old are they)?
Yes, a son from my first marriage, who is 29, and two daughters ages 13 and 11.
What area of the country do you live in (and urban or rural)?
We live in Southern California.
If you have ever been to Southern California, almost everything looks urban, however I would say we are in the middle of the two…suburban.
What is your current net worth?
Currently around 2.1M.
What are the main assets that make up your net worth (stocks, real estate, business, home, retirement accounts, etc.) and any debt that offsets part of these?
The numbers are net equity:
Real Estate (Rentals) $1100K
Our Home – $440K
Stocks, cash – in a taxable account – $110K
CASH – $30K
Retirement funds (ETF, and Index Funds) in a 401K @ work, and Self-directed IRAs – $370K
Personal Items (3 Cars, and stuff) – $50K
EARN
What is your job?
I am a database administrator.
My wife was a Human Resources representative. However when our second child was born she received the promotion of full-time mom, household manager, and landlady.
What is your annual income?
$102K per year.
Tell us about your income performance over time. What was the starting salary of your first job and how did it grow from there?
I worked at fast-food restaurants in my high school years mostly making minimum wage.
My first real job was computer operator: I ran reports, made backups of databases, and wrote procedure documents. (It was much like standard SOP manuals). I had been trained as a developer at this point so I was given my first assignment as a developer when the company switched systems. I was then writing reports and continued my previous responsibilities. I made about $15K that year.
My next job was a real software development job with a sizable salary increase to $36K per year. From that point on for the following decade or so, I went on to different projects being one of the software developers.
I also kept switching from being a contractor to being a full-time employee raising my salary to about $85k year. I broke the 6 figure income in 1999, however I had burned out on software development, so I moved on to different roles within IT.
I have since held jobs as a software support technician, systems administrator, database administrator. The DBA job title has held for the last 6 years, and I'm now really looking to the next role with FI in mind.
What tips do you have for others who want to grow their income?
Know thyself. If you could somehow know what you would like to do in the long run, you could create a step ladder of positions / skillsets / responsibilities you need to attain in order to continue growing your career and income at the same time.
What's your work-life balance look like?
It is now a balanced one. I work about 40 hours a week with the occasional weekend check-up or maintenance on a computer server(s).
At one point in a prior position, I was putting in 80 hour / weeks while visiting customers.
Do you have any sources of income besides your career? If so, can you list them, give us a feel for how much you earn with each, and offer some insight into how you developed them?
The main source of income is still my job, however the appreciation on my investments is running about 2 to 1 compared to my salary.
We do get about $21k cash flow from the rentals. We are currently re-investing this cash flow into paying off two rentals.
SAVE
What is your annual spending?
Our budget is about $6k a month and that covers everything.
We are frugal but we splurge on what we believe will make memories for us and our kids.
We take vacations every year on average. We look forward to when we will be able to take two vacations per year.
What are the main categories (expenses) this spending breaks into?
Entertainment: 7%
Groceries: 10%
Household: 8%
Investments: 16%
Mortgage: 31%
Transportation: 14%
Vacation: 8%
Do you have a budget? If so, how do you implement it?
Yes, we have a budget now. In the past, we had just relied on our common sense and watched our expenses.
We really never paid close attention to it until recently. I manage the budget on a spreadsheet but we review it together.
I had used Quicken in the past but somehow I stopped for one reason or another.
What percentage of your gross income do you save and how has that changed over time?
We have upped our savings rate in the last couple of years. I would say it's about 20%.
What is your favorite thing to spend money on/your secret splurge?
Vacations. We put a premium in spending on experiences with the family.
INVEST
What is your investment philosophy/plan?
I thought I could figure out this game and invested in education, stock picking, creative stock strategies, however I have been proven wrong despite the number of books I read on trading, investing, and finances.
I have now switched to holding index funds, and still a few stocks.
The funny thing is I got a BA in Finance so theory is understood, but execution is my challenge.
What has been your best investment?
My best life-long investment has been my career choice of IT.
As far as a homerun type of investment, it has by far been buying the rental homes during the financial crisis.
I also remember buying a .com stock in 1999 and it doubled in a matter of weeks (3) — that is a rush.
What has been your worst investment?
It has been trading forex. That was a very expensive lesson.
However, I can also name some defunct companies I invested in such as MCI, Toys.com, MTI.com, and many others without any memorable existence.
What's been your overall return?
I think the overall return since 2002 has been about 20%.
The return before that was below 0 since I was in debt.
Our net worth was about $100K at the end of 2002. Our stock returns have been around 10%.
How often do you monitor/review your portfolio?
This is one of the habits I must stop. I check it at least twice a day which is ridiculous because the bulk of our assets is in Real Estate and not in stocks.
NET WORTH
How did you accumulate your net worth?
The bulk of our net worth came in through real estate.
We bought several properties when the market took a dip in 2009. We purchased homes thru 2013. It took us 30 years to accumulate our first million. The next million only took 4 years and one quarter. And the 3rd million I expect will take about 3 ½ years. [Editor's note: Another data point showing the first million is the hardest.]
What road bumps did you face along the way to becoming a millionaire and how did you handle them?
Some of the road bumps were debt, a divorce, and losing my job during the recession of 2001.
Eventually, all these things worked themselves out.
I got a new job, got rid of several assets in the divorce settlement, and finally paid off the debt.
I think the delays caused by these circumstances made me more cognizant of my habits starting with my spending and investing.
What have you learned in the process of becoming wealthy that others can learn from (what can others apply to become wealthy themselves)?
Opportunities inherently come with hard work attached. You have to work hard to improve the opportunities you have. And you must be ready to act on them.
You must be diligent in earning, saving and investing. I didn't manage my career very much. I took opportunities as they came and did the best I could. I know of some colleagues with salaries 50% higher than mine, however I beat them in net worth.
I have also learned to be weary of get-rich-quick schemes. I have spent lots of money on these type of seminars. I categorize this chunk of change (about $50k) to education. The "education" covers Forex trading, stock trading, options trading, factoring, investing in paper on the secondary market (mortgages).
Low-cost index funds is the way to invest for the long term.
What are you currently doing to maintain/grow your net worth?
Managing my retirement accounts myself. And adding to my 401K at work.
Trading in my taxable account. Paying down my mortgages.
Looking to expand our real estate holdings
Do you have a target net worth you are trying to attain?
My ideal number is 5M. However, I think we could manage living with a net worth of 3.5M. I do want to retire by the time I turn 60. That gives me about 7 years to hit my target.
The 3.5M target is reasonably attainable, however I'm having trouble figuring out the roadmap to 5M. Expanding our real estate holdings may help reach this milestone.
How old were you when you made your first million and have you had any significant behavior shifts since then?
We became millionaires in 2013.
I think our affinity for how and where we spend money has become much more sensitive. It has also given me a bit of a compulsive behavior which I read is normal. This compulsive behavior lessens much more when you become a penta-millionaire.
What money mistakes have you made along the way that others can learn from?
I would say my money mistake was to get involved in forex trading. I would say become an investor for the long run, instead of a trader in the short run.
If you had to give advice to ESI Money readers about how to become wealthy, what would it be?
Live below your means.
Create and follow a spending plan (budget). Stay away from credit card debt.
Pay yourself first, and maximize your pre-tax contributions as soon as you can.
Manage your career, and educate yourself on investments.
Invest in Index funds, or good mutual funds.
FUTURE
What are your plans for the future regarding lifestyle (for instance, will your net worth allow you to retire early, downsize jobs, etc.)?
I would like to stop working at my job at 60.
I think we will travel more but we will still continue to manage our rentals.
Our plan is to live mostly off the income from the rentals and take a complementary portion from our retirement accounts, and using social security income to pay taxes.
What are your retirement plans?
We are considering moving to a less expensive state. We still need to work on this since my wife's parents are getting older and don't want to move.
I want to pursue some hobbies such as wood working, beer brewing, auto mechanics, and traveling.
I recently came upon several blogs on how to travel the world on the cheap. I think I want to give this idea more shape.
We would try to do 20 countries in the Americas the 1st year of retirement without blowing up our budget.
I think we could cover the entire world in 5 to 7 years. We would rent out our home while we are crisscrossing the world.
Are there any issues in retirement that concern you? If so, how are you planning to address them?
Health care is always a concern. It can really blow your plans, however I think we will self-insure when that time comes.
MISCELLANEOUS
How did you learn about finances and at what age did it 'click'? Was it from family, books, forced to learn as wealth grew, etc.?
I think I was always interested in finances. I had saved a good amount when I was a teenager. I then continue to learn when I got my BA in finance.
Who inspired you to excel in life? Who are your heroes?
I think my circumstances motivated me to excel.
My dad always said the way to get ahead was to be in business. He encouraged me to continue my studies.
Do you give to charity? Why or why not? If you do, what percent of time/money do you give?
We do give to charity in material things. We do give out money to charity organizations but it's not very much.
Do you plan to leave an inheritance for your heirs (how do you plan to distribute your wealth at your death)? What are your reasons behind this plan?
Yes, we plan to leave an inheritance to our children.
We are planning on completing an estate plan this year.
I'm hoping that by giving them some seed money, they will have much wider choices in life.