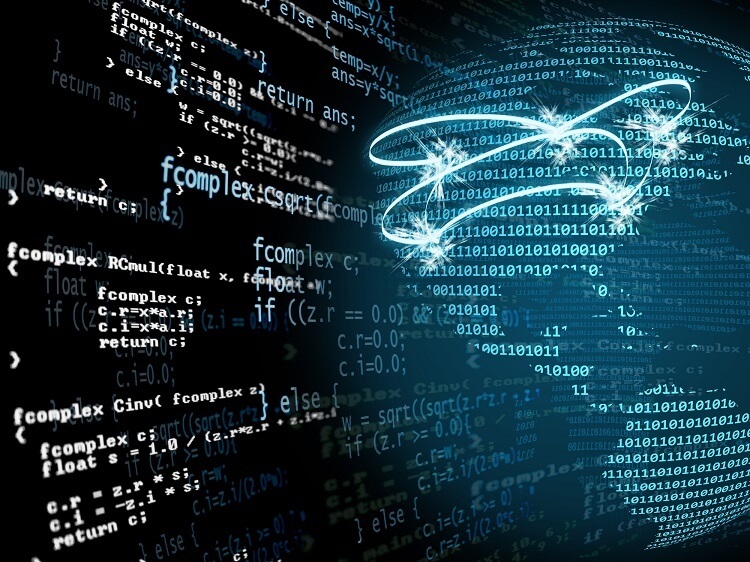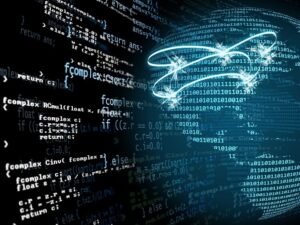 Here's our latest interview with a millionaire as we seek to learn from those who have grown their wealth to high heights.
If you'd like to be considered for an interview, drop me a note and we can chat about specifics.
Today I'm talking to Mr. Hobo Millionaire.
My questions are in bold italics and his responses follow in black.
Let's get started…
OVERVIEW
How old are you (and spouse if applicable, plus how long you've been married)?
I am 51, re-married for 10 years (after dating for 4 years).
Do you have kids/family (if so, how old are they)?
I have one son, 28.
He lives in Arkansas (we co-own a real estate company doing Airbnb rentals).
What area of the country do you live in (and urban or rural)?
I'm in far North Dallas, TX. It's mostly rural.
What is your current net worth?
My current net worth ranges between $6M and $10M, depending on how you choose to value recurring software revenue valuations (6x – 12x).
My software company has recurring/subscription revenue of about $700K. I'm fine with $6M, because it doesn't really matter.
What are the main assets that make up your net worth (stocks, real estate, business, home, retirement accounts, etc.) and any debt that offsets part of these?
Business: $4M-$8M
Stock: $1M (all of it is in VTI; roughly $500K pre-tax in an SEP, and roughly $500K after-tax in brokerage accounts)
Real Estate: $1M (roughly $600K personal, paid off home, and roughly $400K equity in 4 rental houses)
EARN
What is your job?
I own a "small" software company. My wife and I run it out of our house. The only other employee is my son, who works part-time remotely.
What is your annual income?
This year my income will be roughly $600K.
Tell us about your income performance over time. What was the starting salary of your first job, how did it grow from there (and what you did to make it grow), and where are you now?
My first job was when I was 16 in high school. I was in DECA (you go to work after lunch, and you get high school credits for having a job). I did this both my Junior and Senior year. My family simply didn't have the money for me to have a car, buy clothes, and do all the fun high school activities. I started off at minimum wage ($3.15/hour at the time). So back then, my first year of employment I made just under $5000.
My last employed job was with Fidelity Investments. I did IT for them. I quit that job in May of 2000. I was making about $80,000/year at the time.
Last year I made roughly $500,000, and this year should be right at $600,000.
What tips do you have for others who want to grow their career-related income?
Do exactly what everyone says not to do… jump from job-to-job.
It's the ONLY way to get big raises, unless you are super-fortunate to be employed where they give you 20-30% raises every year.
What's your work-life balance look like?
It's fantastic now. But being a life-long entrepreneur, until I "made it" (over the last 5 years or so), there was no work-life balance. There's no such thing when you're an entrepreneur.
Repeat after me "there is NO work-life balance if I choose to be an entrepreneur". You must give your all to your business.
Now, though, I work about an hour per day to maintain my software business.
Do you have any sources of income besides your career? If so, can you list them, give us a feel for how much you earn with each, and offer some insight into how you developed them?
I, of course, make dividends with my stock investments, which are re-invested.
I'm also making money from our Airbnb rentals, and all of that gets reinvested by using anything extra to go towards increasing equity (paying off mortgages early).
SAVE
What is your annual spending?
We spend roughly $60,000/year. Maybe $80,000 if you include vacations we are ABOUT to start taking (I've only been on 2-3 semi-real vacations over the last 15 years).
Honestly I don't track it too closely. I'm more focused on saving roughly 75% of our income at this point.
We are going to start travelling a little more. My vacations always include SOME work though, because it's just us. So I have to check email every day, respond to a few customers, handle some orders, etc. I do look forward to the day when I can completely unplug, but that's probably 10 years away.
As long as I only have to work one hour per day, I'm going to keep accepting the income that comes from it.
What are the main categories (expenses) this spending breaks into?
Property taxes 25%. Property taxes alone, even with a paid off house, run me about $1200/month.
Food is 40%. We eat mostly organic. I'm not sure it's necessary, but we have the money, so I look at it as a hedge on our health. I certainly wouldn't spend extra for it if we didn't have the money. We also spend a fair amount with a food service called "Purple Carrot". It's $25/meal. They are 100% vegan, and the meals are amazing. They ship the ingredients, and you prepare it at home. We order about 4 of these per week. Again, wouldn't do it if we didn't have the money, but we see it as a hedge on health.
The other 35% is car insurance and other miscellaneous items.
Our vehicles are paid off, too. We have no personal debt.
Do you have a budget? If so, how do you implement it?
No, not really.
What percentage of your gross income do you save and how has that changed over time?
It's right at 75%.
I only started taking profits around 2012, when my CPA recommended an SEP plan (where I could save 25% of company profit).
It started out at 25%, and I've increased it to 75% as our business has grown.
What is your favorite thing to spend money on/your secret splurge?
Flying First Class. Once you start, it's hard to stop.
I also paid for a private club membership with the Dallas Cowboys for about a year. Even though I could "afford" it, I ended up cancelling it, because I just couldn't justify spending $500/month on it (and I spent a few thousand to join). I did finally get to meet my childhood hero, Roger Staubach…so it was worth it!
INVEST
What is your investment philosophy/plan?
At this point it's all about diversifying. De-risking from having everything in my company.
With my savings rate now, I expect to have around $8M, all in VTI, by age 65.
And as for philosophy, I'm a big believer in the low-cost, total market, index funds.
When I look at history, yes, there is some volatility, but I don't think you can lose in the long run. The market just keeps going up over time.
What has been your best investment?
By far, it's been investing in me (my software company). I took a long time to provide a return, but I finally did! Haha.
What has been your worst investment?
I've invested in a few independent movies (learned a lot and lost a lot).
I invested in a 3-piece wheel company that went belly up.
I started a recording studio that went belly up.
I tried starting my first software company in the mid-90's. That failed.
And I've had a few side ventures with my software company over the past 15 years that didn't work out.
I learned from all of it, though.
What's been your overall return?
I don't really have a way to estimate this. My software company has returned about $3M in profits to me at this point.
And of course VTI has returned to me what it has for everyone else over the past few years.
I honestly don't know the exact percentage, but it's been good.
And the rentals are still fairly new, but I'd estimate 10-20%.
How often do you monitor/review your portfolio?
I don't monitor the overall portfolio very much.
I look at VTI performance daily, but it's just for fun. I know some people recommend NOT looking at it daily, but I find the MORE I look at it, the more I learn just how volatile the market can be, and that helps me maintain my sanity with it.
You read enough of the stupid Barron's headlines and you realize it's all some weird game. Those headlines are past being funny; it's all a big ridiculous click-bait joke.
I've run the numbers, and I know I'm already fine, and it's only going to get better.
NET WORTH
How did you accumulate your net worth?
The root of all of my net worth is from my software company, which came from many years, 15-16 hour days, working very hard.
I did not inherit anything other than my father's work ethic.
What would you say is your greatest strength in the ESI wealth-building model (Earn, Save or Invest) and why would you say it's tops?
For many years, it would have to be Earning. Now it's Saving and Investing. They are all important.
What road bumps did you face along the way to becoming a millionaire and how did you handle them?
I've had many road bumps, if not potholes or roads missing completely.
I got divorced* in 2001. I left all personal assets (house, 401K, vehicle) with the ex-wife. I assumed all debt. My business wasn't really worth anything at the time, but I was hopeful of its future, and I didn't want to have to share any of my future successes.
I was also signed to an office lease at that time I shouldn't have been in. It was $1600/month. I agreed to a really high child support payment ($1600/month). I had to pay that for about 7 years. I had no steady "for sure" income when I got divorced, and with just those two items alone, I was on the hook for $3200/month. Throw in an apartment, vehicle, and food, and we're at least $4500/month I had to figure out.
I did not handle it very well. While I didn't take on a lot of credit card debt, I did STOP PAYING MY TAXES. I did not file from about 7 years. I ended up in one of those IRS representation firms around 2008, and they got me all straightened out and filed. In the end, I owed about 100K. I did not ask for a settlement (I was finally starting to make a bit of money with my software company). I paid what was calculated that I owed.
More road bumps included the movie investments, the other side businesses, trying to work with best friend from high school, that venture failed, and then he asked me to help him on his new venture…he ended up screwing me over, and we are no longer friends.
I handled all of it like I've always handled problems and pressures…I keep moving forward.
Make progress on SOMETHING, EVERY DAY. You're either moving forward or backward in life. Always try to move forward.
* It should be noted that my divorce was NOT due to my entrepreneurial endeavors or my opinions on life-balance. She was deeply troubled…I'll leave it at that.
What are you currently doing to maintain/grow your net worth?
I'm technically not trying to grow my net worth at this point.
I am diversifying, though, taking money out of software company and putting it into stocks and real estate.
Do you have a target net worth you are trying to attain?
$8M in VTI by age 65, and based on my planned withdrawal rate (2%-3%), I've estimated I'll die with around $25M-$30M in assets.
My wealth has more to do with changing my family tree forever and honoring my father's hard work to give me an opportunity to "make it".
How old were you when you made your first million and have you had any significant behavior shifts since then?
Well, based on 6X-12X multiples of recurring software multiples, I was technically a millionaire on paper somewhere around 2012-2013, although I didn't feel like one.
What money mistakes have you made along the way that others can learn from?
Hindsight is always 20/20, so of course there are things I would change.
That said, I don't live in the past. Remember, you gotta keep moving forward!
As for any tips related to all of this…just remember everything in life compounds. Both good and bad money decisions. You want to minimize the bad.
And I 100% believe in sacrificing when you're young to have a better future. This is polar opposite of most people who believe in enjoying life while you're "young and healthy". As a relatively healthy 51 year old, I can tell you I'm WAY more excited about my "easy" future than I am about missing out on a few things in my 20s and 30s.
I feel like Noah building the ark…I'm good, and everyone else who has never planned for anything is about to drown.
What advice do you have for ESI Money readers on how to become wealthy?
Sacrificing when you're young is worth it.
The more you sacrifice and save while you're young, the more time it all has to compound. Money invested can safely double every 7-10 years. The younger you start your doubling, the more doubles you get!
FUTURE
What are your plans for the future regarding lifestyle?
I'm 51, and my wife is 46. We are going to start taking 2-3 vacations per year.
We are trying to work on only things we enjoy (this has been a mindful decision over the past 2-3 years). We're not trying to work extra hard to grow our wealth. We're good just executing what we've got.
I'm getting to do real estate with my son, which is a joy.
I would have loved to have worked with my father (he passed away at 68 six years ago due to cancer — right when my hard work was starting to compound into success).
I'm also doing children's books with my wife to teach kids about wildlife.
What are your retirement plans?
For now travelling and picking up golf. I played a little in my 20's, but it seems like it can be pretty calm. I live on a private golf course, and it's very pleasant.
I've been a drummer since high school. I'd like to have more "play" time for that, and I'm also learning to play the bass.
Lastly, I'm a certified scuba diver (along with my son), but we haven't been diving in over 10 years. I plan on doing at least one diving trip per year with son.
Are there any issues in retirement that concern you? If so, how are you planning to address them?
No really. I feel good about where we are, and I have just under $4,000/month in Social Security coming when I'm 70.
I have "financial peace", and there's nothing like it.
Spiritual peace is also important, but that's a whole other subject (but I'm good there, too).
MISCELLANEOUS
How did you learn about finances and at what age did it 'click'?
I didn't really learn about finances until a few years ago. I've always tried to stay out of credit card debt (even if I had to work extra jobs to pay it off). But I didn't really understand the stock market until a few years ago (as much as you can understand about something so volatile).
I knew to try to work hard, really hard, and live on less than you make, but not really the heavy savings part and how it can all snowball and compound.
I would say it ALL "clicked" around 45.
Who inspired you to excel in life? Who are your heroes?
My father is my hero. Period. End of story.
He grew up without a father (he died when he was young — killed on the job). He had 4 brothers and 1 sister. His mother depended on welfare at times. He told me stories of sleeping on wooden floors with pigs running underneath.
My father served in the 101st airborne in Vietnam. After that he worked and worked and worked. He got up every week day and some weekends at 5am. Worked all day. He was still working like this when he got cancer at age 68. He was diagnosed in December and died 4 months later.
And when he wasn't working at his job, he was working around the house to improve things and both of my parents served in their local church for many years.
He was not smart with money, but he could out-work anyone. Even as much as I've worked over the years, I never feel like I've worked as hard as he did. My father wasn't perfect, but he did the best he could.
Do you have any favorite money books you like/recommend? If so, can you share with us your top three and why you like them?
The Millionaire Next Door by Thomas J. Stanley; it's like a bible for living within your means; really eye-opening that the people who LOOK wealthy probably aren't.
Think and Grow Rich by Napoleon Hill; a positive mind set goes a long way; it's not magic, but it keeps you focused on why you're doing what you're doing.
The Simple Path to Wealth by JL Collins; I shared this book with my cousin (who hasn't acquired much wealth); I told him it's what our grandfathers would have told us had we had grandfathers and they had money (neither of us grew up with grandfathers).
Do you give to charity? Why or why not? If you do, what percent of time/money do you give?
Yes. My wife and I primarily support wildlife rehabbers (folks who take care of injured wildlife). We're even trying to create a children's book publishing company whose sole purpose is to fund animal rehabilitation in perpetuity.
We also donate to a few non-profits mostly related to helping the homeless.
We've donated software from our company to some, not all, non-profits over the years, too.
I was also a non-paid drummer at my church for almost 20 years (two services every Sunday morning). I emphasize the non-paid part, because a lot of musicians get paid these days…I find it kind of offensive. Mainly because my parents served in other areas of the church for 40 years and were never paid a dime. I find it offensive that musicians are treated differently.
Do you plan to leave an inheritance for your heirs (how do you plan to distribute your wealth at your death)? What are your reasons behind this plan?
The real estate company I'm building with my son will be his 100% in the future. He will also inherit some money when my wife and I both pass. This is 25-35 years away, so it's not like he won't have his own money by then, so he's not dependent on it.
Other than that, I'm planning on setting up two trusts. One that supports wildlife and other charities. The other will be a fund that's available to pay for any descendant's college or to have matching start-up funds for a business.
Our wealth will never be simply "given" away for nothing. It must be earned via work. That way I will honor my father forever.