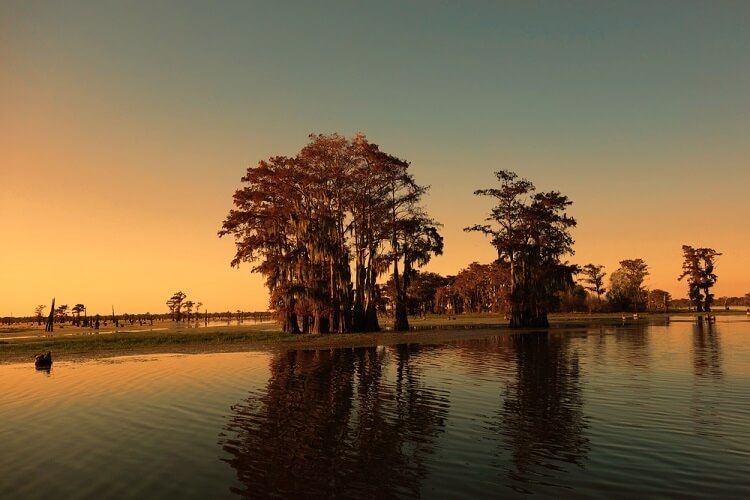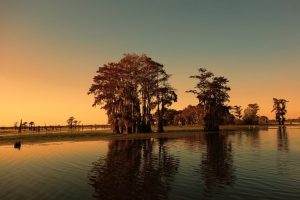 Here's our latest interview with a millionaire as we seek to learn from those who have grown their wealth to high heights.
If you'd like to be considered for an interview, drop me a note and we can chat about specifics.
Today's interview is with the Debt Free Doctor.
My questions are in bold italics and his responses follow in black.
Let's get started…
OVERVIEW
How old are you (and spouse if applicable, plus how long you've been married)?
I am 43 and my wife is 40. We've been happily married for 17 years.
Do you have kids/family (if so, how old are they)?
We have two wonderful, smart boys (parents always like to brag on their kids, right?)
Ages: 13, 11
What area of the country do you live in (and urban or rural)?
Louisiana (population 50,000)
What is your current net worth?
Roughly $2.4 million
What are the main assets that make up your net worth (stocks, real estate, business, home, retirement accounts, etc.) and any debt that offsets part of these?
House: $250k
Office Building: $175K
Retirement Accounts (Simple and Traditional IRAs): $520K
Taxable Savings (Investments, mutual funds, etc.): $870K
Cash: $200K
Educational Savings (529 Plan): $135k
Real Estate Crowdfunding + Syndicate Deals: $210K
Bonds: 32K
HSA Account: $60K
EARN
What is your job?
Dental Specialist, consultant to dentists and specialists, and have since started a financial blog geared towards helping other healthcare professionals.
Wife: Dental hygienist and recently began selling hair care products.
What is your annual income?
Solid 6 figures.
Tell us about your income performance over time. What was the starting salary of your first job and how did it grow from there?
During high school and college, I had a lawn care service where I was making anywhere from $800-$1000/week during the spring and summer. Not bad for a student with no debt and living at home. I feel this is where my drive started from that has since led me down the path of entrepreneurship (wow, that was a difficult word to spell!)
I was hoping to join a group practice out of my residency, but life punched me in the gut and the deal fell through shortly before I graduated. I had to take up mowing yards (again) while building my practice.
Started from scratch earning $0 to $100,000 – $175,000 after three years of hard work.
The income for the first 8-9 years continued to steadily climb to now in the solid six-figure area.
What tips do you have for others who want to grow their income?
NEVER stop learning.
Continue to invest in yourself as that is the BEST investment you can make. Think about it, with knowledge, you can have everything taken away from you and eventually build it back.
Become a voracious reader, attend seminars, network with like-minded people, and surround yourself with people that are SMARTER than you.
Proverbs 15:22 – "Plans fail for LACK of counsel, but with many advisers they succeed."
What's your work-life balance look like?
From Day 1, I always focused on having a balanced life. Too many docs I know start off working long hours and claim that "someday" they will cut back and spend more time with the family.
Most of the time they don't and the kids are gone in the blink of an eye.
Outside of work, spending time with the family traveling, playing sports, coaching, etc. takes up a large amount of free time. (And oh yes, I don't want to forget to tell you that I love Disney World, but don't tell my wife I told you.)
I also love working out, bass fishing, snow skiing and playing tennis.
During the Fall and Winter, you can find me on the deer stand.
Do you have any sources of income besides your career? If so, can you list them, give us a feel for how much you earn with each, and offer some insight into how you developed them?
My real estate crowd funding has earned anywhere from 8-11.25%.
I would eventually like to dabble in "financial coaching" but for now, I'm doing it at no charge.
SAVE
What is your annual spending?
It varies but is around $7K – $8K per month.
What are the main categories (expenses) this spending breaks into?
Expenses have dramatically decreased now that the house is paid off and the kids were moved from private to public schools (Yay!)
I've noticed as the boys have gotten older and hungrier, our food bill as steadily risen. We LOVE to eat out both as a family and as a couple. I don't have an exact number but I would be willing to guess our food bill is about $1K/month.
We also love to travel. Our annual travel expenses are $30K – $40K.
Do you have a budget? If so, how do you implement it?
We don't have a specific budget. I keep an eye on our personal checking account and the charges that come out of it and only transfer money from the business account to the personal account as needed.
What percentage of your gross income do you save and how has that changed over time?
I initially started out saving 10% as I was aggressively paying off my $250K student loan debt.
I know that Dave Ramsey advocates to NOT save anything for retirement until you are debt-free minus the house. I felt that I could do both (pay down debt and save) at the same time. I did NOT want to lose out on compound interest earnings from my early days of practicing.
If you feel that you can't do both, then I recommend getting completely out of debt first.
I was saving about 50% a few years ago but decided to cut back to 30% and enjoy the kids a little more. Life's too short to NOT enjoy it. It's amazing how fast they grow up. One minute they are in their cribs and the next they are in high school!!
What is your favorite thing to spend money on/your secret splurge?
Experiences and travel hands down.
We travel 8-10X a year and love it. We'd much rather make memories with our family than buy another X-Box that sits around and collects dust after a few months.
INVEST
What is your investment philosophy/plan?
In one word: BORING
Index funds make up the majority of our portfolio. Vanguard automatic investing makes it idiot-proof to hire an adviser.
90% of our portfolio is stock index funds with a large portion in the Vanguard Total Stock Market Index Admiral Fund
What has been your best investment?
As I stated earlier, in myself, getting out of debt and paying off the house. There's something about pulling into the driveway each day of a paid for home….
What has been your worst investment?
I bought a few penny stocks while in school. I didn't lose much money but lost just about all of my total investment.
What's been your overall return?
Roughly 8% in index funds and 10% in the real estate crowd funding
How often do you monitor/review your portfolio?
Typically on a daily basis using an online tracking tool and the Vanguard website.
NET WORTH
How did you accumulate your net worth?
I spent 12 years in school AFTER high school, as many docs do. This put me behind the eight ball versus my other friends who started working right out of college.
After paying off school loan debt, I turned up the notch and started investing heavily in Vanguard index funds. Other successes include: investing in 2 online real estate crowd funding platforms and with an individual that puts together apartment syndication investment deals.
What road bumps did you face along the way to becoming a millionaire and how did you handle them?
To be quite honest, I never imagined becoming a "millionaire" until I reached retirement age (maybe). I guess because none of my family members are millionaires, it was ingrained in me somewhere that I probably wouldn't be one either.
So I had to change my mind set first and foremost. After reaching "millionaire" status at age 41, the light bulb finally went on that yes, I can do this and can continue doing anything I set my mind to.
What are you currently doing to maintain/grow your net worth?
We live so far BELOW our means compared to my income and our friends it's silly. We don't need much to be happy.
Continuing to live like "no one else, so you can one day live like no one else" is the key per Dave Ramsey.
I also continue saving a good chunk of my income on a weekly basis as I've done for the past several years.
Do you have a target net worth you are trying to attain?
I do and I don't. It seems to move like most things in life.
If you ask a professional athlete, I'm sure they can tell you that they'd love to win a super bowl or a NBA championship. Then ask them after they've accomplished this and I can guarantee you that they want another one.
My old football coach taught us, "Be proud but NEVER satisfied."
Initially the target net worth started at one million. It's now 5 million.
I don't really need it but it's fun to shoot for something. Once I hit 5 million, I'm sure it will go up to 10 million then if the man upstairs allows me to live that long.
How old were you when you made your first million and have you had any significant behavior shifts since then?
Age 41.
Behavior shifts – it's amazing how I never really much thought or worried about money until now that I have it, it seems I started to worry about how to keep it from going away. Maybe this is natural, I don't know.
I put my faith in the Lord and whatever happens, happens. Much of this world is OUT of our control anyway.
What money mistakes have you made along the way that others can learn from?
I would have taken all of my student loan money when I was in school and bought Amazon, Apple and Yahoo stock when it first came out!
Also, taking out too much in student loans forced me to start off in a large hole. Looking back, I should have looked at having the military pay for my education in return for my service.
If you had to give advice to ESI Money readers about how to become wealthy, what would it be?
This is simple.
Get out of DEBT and stay out.
Don't try to impress people. Trust me, they don't care what kind of car you drive or how big your house is.
Surround yourself with smarter people than you at all times. If you're the smartest person in the room, leave the room.
Get your mind right. You CAN do anything you set your mind to. Ask God, and he will provide.
Set goals and work hard to achieve them.
Automate your investments and focus on index funds. No amount of investing is too small.
FUTURE
What are your plans for the future regarding lifestyle?
We will continue living below our means but also enjoying ourselves along the way spending money on experiences instead of "stuff."
We try to involve our kids too, teaching them about finances along the way. We teach them with every bit of money they acquire to: Give, Spend and Save. They know that money only comes from one place: WORK
What are your retirement plans?
It's going to depend on our kids and where they live. I would like to spend more time out West in the mountains. I love to ski but love the summers in the mountains even better.
My wife is the opposite. She loves the water and beaches so I guess I know where I'll be spending more of my retirement time (wink, wink).
Are there any issues in retirement that concern you? If so, how are you planning to address them?
Health. I know too many people that have cancer that do not smoke or drink. Again, many things in life are out of our hands.
I will continue being active (lifting weights, playing tennis) 5-6 days a week.
Many people focus 100% of their time on financial success and one day achieve it….but are too unhealthy to enjoy it.
MISCELLANEOUS
How did you learn about finances and at what age did it 'click'? Was it from family, books, forced to learn as wealth grew, etc.?
Watching my parents' frugal ways growing up. It clicked when I realized that becoming a millionaire does take time and effort but patience and continued investing capitalizing on compound interest is the one of the keys to becoming wealthy.
Who inspired you to excel in life? Who are your heroes?
My dad and several coaches throughout life. I get my work ethic from my dad.
Do you give to charity? Why or why not? If you do, what percent of time/money do you give?
We tithe weekly but also give our time and my services to underserved patients in our area.
One of the main reasons of starting my new financial blog to other health care professionals was to "give back."
So much has been given to me that the least I can do is give back to others.
Do you plan to leave an inheritance for your heirs (how do you plan to distribute your wealth at your death)? What are your reasons behind this plan?
My wife and I actually had this discussion over dinner recently. If we could time it, we wouldn't leave our kids a dime!
If there is any money left after we both pass, it will equally be divided among our two boys.