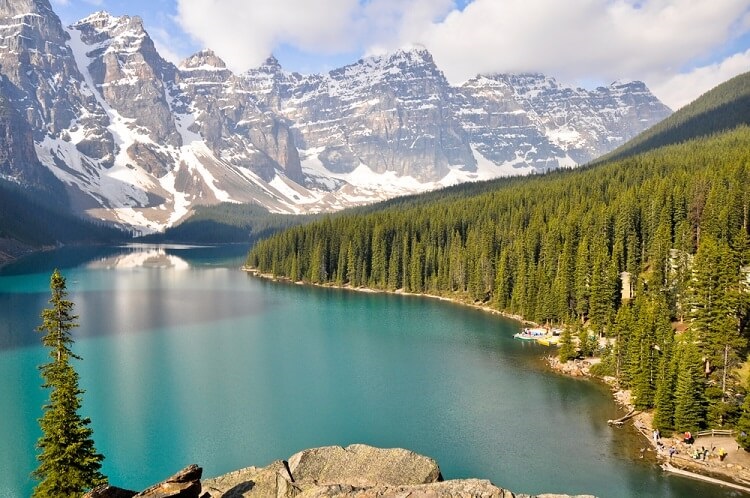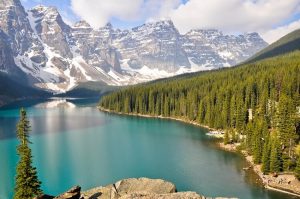 Here's our latest interview with a millionaire as we seek to learn from those who have grown their wealth to high heights.
If you'd like to be considered for an interview, drop me a note and we can chat about specifics.
My questions are in bold italics and his responses follow in black.
Let's get started…
OVERVIEW
How old are you (and spouse if applicable, plus how long you've been married)?
I'm 50. My wife's age fluctuates. Married for 16 years.
Do you have kids/family (if so, how old are they)?
2 boys – age 14 & 8
What area of the country do you live in (and urban or rural)?
Recently moved to the Rockies after living overseas for most of the past 3 decades.
What is your current net worth?
$4.8MM
What are the main assets that make up your net worth (stocks, real estate, business, home, retirement accounts, etc.) and any debt that offsets part of these?
$1.85MM in investment accounts
$60K in Roth IRA
$1.4MM in holiday rentals + commercial real estate
$1.4MM home value
$425K in cash/term deposits/foreign exchange
-$290K home mortgage
EARN
What is your job?
Am about to launch a WeWork/community space type of business targeting specific industries with a partner that is being funded by private equity. It's a decent gig in that it's all sweat equity on our side, however we are locked in for several years to see any real outcome and ownership. There goes the plan to retire at 50. 55 anyone? Beuller?
What is your annual income?
Taking $120K in salary + $100K+ in income from dividends/rental income
Tell us about your income performance over time. What was the starting salary of your first job and how did it grow from there?
My first job was in Japan where I made $35K/year + free housing.
Bounced around a bit and ended up in China where I worked to an exec level in the advertising industry.
Before moving to the US was earning around $300K. Have never worked in the US until now.
What tips do you have for others who want to grow their income?
During the tech bubble of 2002 I quit my job because of a girlfriend. As soon as I quit, she dumped me – of course. I took my newfound freedom as a chance to start something on my own, but over the following 4 years things were tighter than Zsa Zsa Gabor's face after plastic surgery (how about tighter than a mussel with lockjaw?).
My wife and I learned how to stretch a Yuan to the breaking point. It wasn't terrible, we were just incredibly careful. Fortunately China in those days was incredibly easy on the wallet. Unlike today, we were able to take advantage of cheap rent, cheap food, cheap beer, and cheap travel.
Moving to a part of the world where your money goes a long way is a solid way to stay flush. But it was because of these four years that we learned how to truly be frugal without sacrificing living. Why waste $4 dollars at Starbucks x 365 days a year when you can enjoy a similar tasting coffee at home for $0.15 (I actually hate the taste of coffee so this was never a real sacrifice)? Why buy a $25 book at the bookstore when it is free at the library?
It is amazing how wasteful most people are. Don't add to your clutter. Don't buy unnecessary crap. Only splurge on occasion to make splurging seem like something special.
I watch friends/colleagues just pour money down ridiculous holes and can't understand how people can be so wasteful. If I could earn $0.01 off every dollar I convinced someone I know not to waste on stupid s**t, I'd add 5-figures a year to my bottom line. There's your side hustle.
To this day I will rarely order a drink at a restaurant – $5 for a juice or a Coke or whatever is just empty calories that gives me little added pleasure/value and over time all that savings adds up to thousands that I can go splurge on something I really will enjoy. I rarely cave to peer pressure to buy something I don't want and couldn't care less is my friends or colleagues think I'm too cheap to buy a coffee.
I won't walk for 30 minutes to save $1 on bus fare, but I take great pleasure in knowing that I save $5000/year on not wasting money on low-value social spending.
[Editor's note: This does not answer the question I asked (how to grow income) but since I like a good rant on how people spend too much I decided to leave it in.]
What's your work-life balance look like?
My balance has always been pretty good.
My parents took me to Mexico when I was 9 and I really got into the idea of living overseas. I started doing exchange programs in school farther and farther away. And when I graduated college my first job was based in Japan.
For many years I didn't care so much about salary, but more about where I was living and if my job took me on exotic adventures. I didn't earn 6-figures until I was about 36. But losing a job and then getting married and having a kid brought some perspective and I turned my focus to a more serious job.
Fortunately I got into a career where I was able to continue the adventures and travel (while at the same time convincing myself that I hadn't sold my soul in attempts to convince consumers that whiter teeth make you sexier and Nike shoes make you faster).
And now, living in the Rocky Mountains with amazing running and biking trails at my doorstep and a new career opportunity that lets me work in my underwear from home is continuing this tradition of life-work balance.
I do, however, think the romance of living an exotic lifestyle could have been enhanced had I been more focused on what it is I actually wanted to do while I was in college. I am trying not to be too much of a Tiger Parent, but do spend a lot of time discussing the future with my 14 year old. Had I grown up in international schools, able to speak multiple languages from birth, I would have put a lot more attention on my career path from an earlier age.
Do you have any sources of income besides your career? If so, can you list them, give us a feel for how much you earn with each, and offer some insight into how you developed them?
I own three daily beach rentals that contribute $35-40K/year – of which I spend less than an hour/week managing.
I own some commercial real estate that adds about $15K/year that I also spend zero time on.
Dividends from my investment accounts bring in about $50-60K year.
I wanted a bit of diversity from the stock market and have sought out people I know who are earning passive income to understand how it works and what are the risks.
I have seen a few friends take huge risks with their entire savings and lose everything – just not worth it. I see how losing everything sets you so far back that you can never recover. Diversification is a good rule.
Partnerships are the best way to spread the risk as well as a way to augment the total power of the partnership. Good partners contribute skills to the value of the partnership. My strategy has been to identify successful friends/acquaintances in areas of shared interest.
For my holiday rentals, I had a friend who had successfully grown his number of owned rentals over many years, but stretched his borrowing to the limit. Through one of my stock portfolios, I had access to cheap short-term borrowing. I also worked in advertising/marketing. Through our partnership, we were able to leverage several additional rentals and then successfully market them to higher capacity rentals. This allowed us to quickly pay off the loans, let us earn higher incomes, and watch the values of our rentals continue to increase. My partner and I continue to search for additional rental unit and commercial real estate opportunities.
SAVE
What is your annual spending?
Approximately $125K/year – half going to housing related.
What are the main categories (expenses) this spending breaks into?
Having moved to the US, I am relishing the free public schools as very little expenditure there. We do, however, send our kids to an intense language school throughout the year – about $2,200/year.
My wife and I just bought our first real house – we are trying to pay off the mortgage in 5 years as we locked in a special low rate if we pay it off quickly so yearly spend $65K here (including insurance). We spent most of our lives living in rented apartments or condos and even with 2 kids we never had anything bigger than 2000 square feet (usually just 1200 square feet).
Coming to the US we bought what we feel is way too much house. Who needs this much space? We got it well under market and are happy with the investment, but have quickly become tired of all the maintenance and gardening and upkeep and cleaning required. We definitely do not mind moving back to the world of condos. Get the top floor of a low rise near the pool and you're laughing!
We like to control our menu and eat in a lot. We lived a lot of years in countries where food scandals are rampant. Coming to the US we also find we have varying degrees of lack of trust with the food industry here as well – high fructose corn syrup, hormones, preservatives, and chemicals abound. My wife is an excellent cook and she wants us to eat healthier.
We have also found that tipping in America has somehow edged up to 22%. What a sham. Service hasn't improved tremendously and even some fast food places try and guilt you into tipping. And when most of the world doesn't have this tipping custom it is hard to get used to it.
Eat healthy, control your ingredients – save thousands of dollars. Estimated budget here is under $15K/year.
We love to travel, but don't feel the need to stay at the Ritz. Estimate $10-15K/year.
Utilities – about $4K/year. Learn to live without constant need for data on your phone and save $1000/year.
Health insurance – $12K/year for crappy insurance. I will say that America is a joke in this area. It is shameful. Both my kids were born in different countries under national insurance. My wife's had multiple surgeries in various countries under national policies. Cost was a negligible. It is sad. We will not spend our golden years here.
Property/auto taxes – $7K/year
Miscellaneous – $5K/year
Do you have a budget? If so, how do you implement it?
We don't have a set budget, but we both just watch our spending. It's second nature.
What percentage of your gross income do you save and how has that changed over time?
For years my company covered most of our needs – housing, school, health insurance, even travel. We probably averaged about 66% savings for more than a decade. Now it is a bit under 50%.
What is your favorite thing to spend money on/your secret splurge?
Travel. Most expense is for getting overseas. US travel is very inexpensive – camping or visiting friends.
My second/third favorite things are biking and running, but not a lot of expense here. Just upfront costs of a good bike/pair of runners.
INVEST
What is your investment philosophy/plan?
I look for opportunities/projects that will (hopefully) bring in at least 10%.
I try to keep things diversified within my portfolio (bonds, funds, blue-chips) and into other areas (real estate, cash, forex).
I try to invest in areas I believe will have a future – energy, tech, staples.
I try (as much as I can) to be somewhat conscientious in what I buy – avoiding support of weapons/guns, supporting areas such as solar/wind. My whole family got behind a promising solar start-up that sadly went belly-up. This felt less terrible than other losers in my portfolio.
I remember reading one of your interviews where the interviewee responded, "Buy low, sell high." That made me smile. If we could all do just that. Or maybe figure how to corner that Frozen Concentrated Orange Juice market (for all you Trading Places fans).
What has been your best investment?
Not exactly an investment, but perhaps getting really serious after the scare of several years without real work. It taught me to think about spending. It taught me to save religiously. It taught me to value things that I like (and to avoid things I don't).
Among the best is Apple Computer – bought a couple hundred shares for about $30/share sometime in the 90s. That $6000 investment has grown to a quarter mil.
What has been your worst investment?
In my 30s, before I was married, I was duped by a friend (more of an acquaintance) with a "great idea." Not a huge loss, but enough to hurt.
A short time later, an actual friend invited me to be a part of his start up. I knew he was smart and talented, but I declined – still smarting over my recent failure. When he sold a decade or so later for a few hundred million I mentally kicked myself.
What's been your overall return?
Over the past 6 years it has averaged approx 11%. Prior to that I haven't kept detailed enough info.
How often do you monitor/review your portfolio?
I monitor holdings/dividends somewhat regularly, but in busy times probably only really do a more thorough tracking about every 2 or 3 months.
I am scared to death of online tools such as Mint or Personal Capital. I love the idea and ease of being able to have the computer power track my details, but just don't trust these companies enough to feel 100% secure that my data won't get hacked.
NET WORTH
How did you accumulate your net worth?
My parents created a fund to cover all my higher education costs. They didn't let me know about it until about 8 years or so after I graduated and was really working. By then it had grown to about $300K. Not being saddled with any student loans made life a lot easier. And then being given a starter nest egg to manage was a godsend.
I had probably saved another $200K by this time and suddenly became very responsible about growing what I had and what I had been given at a steady rate. I felt like I couldn't disappoint my parents by not carefully managing and growing my funds.
I read a lot about investing. I communicated regularly with my portfolio managers. I worked hard, earned more and saved like crazy.
Never once, to this day, have I touched the base. I've reinvested dividends or have used the cash plus low-interest loans against my portfolio to fund other investments like my rentals, but have paid those off as fast as possible.
I plan to do the same for my kids, just need to figure out a good plan.
What road bumps did you face along the way to becoming a millionaire and how did you handle them?
It's been a slow, but stable climb. I worked straight through the 2008 recession without even really feeling it – I was living in China which probably helped.
What are you currently doing to maintain/grow your net worth?
Not putting it all on red.
Do you have a target net worth you are trying to attain?
It's whatever we'll need to get to the $200K-$300K/year net return scenario.
How old were you when you made your first million and have you had any significant behavior shifts since then?
I think around 40. It passed like a quiet sailboat in the night.
I hit $2MM at about 44. I remember thinking, Whoa! That seemed more momentous. If I hit $10MM – drinks on me.
What money mistakes have you made along the way that others can learn from?
I got an MBA, but didn't exploit it as much as I should have. One of my classmates was Mr. Intern. He interned constantly with a bunch of firms throughout his 2 years to figure out what industry floated his boat. That was smart.
If you had to give advice to ESI Money readers about how to become wealthy, what would it be?
Make saving easier by giving up nonsense spending. Realize early on that a cluttered life only holds you down. Experience is so much more valuable than some nonsense trinket. Do you need 11 bicycles? I have a friend who has literally given up everything he owns. He as some clothes and a toothbrush. He is completely unshackled and free to do everything he wants to. He works a high powered job at a Fortune 50 company and is one of the happiest guys I know.
Take advantage of the next downturn. Stuff gets cheaper. My partner and I got great deals on a couple of our rental properties.
FUTURE
What are your plans for the future regarding lifestyle?
The idea of FIRE appeals to me, yet scaling too far back or downsizing too far down seems too much of a sacrifice. I need to get to that sweet spot in terms of level of wealth as well as the physical spot that allows my money to go further to give us the lifestyle that we want.
I have a friend whose goal is to work no more than 15 hours a week, but still make a solid 6-figures. Not exactly FIRE, but more Financial Independence, Scale Back. FISB. Doesn't have as nice a ring to it, but I like this too. Keep the mind and body active, but give a LOT more time pursuing the lifestyle choices you like.
What are your retirement plans?
I remember my wife and I meeting this guy in the Caribbean once who spent 4 months in Europe, 4 months in the Caribbean and 4 months somewhere south of the equator. He wasn't married and said he wasn't all that rich, but he had it worked out so that he could support his lifestyle.
We know that with a family it's a bit tougher, but this guy set something of a goal in our minds. Eventually we plan to split our time between a couple of places we love. Haven't figured out exactly where, but we will.
Are there any issues in retirement that concern you? If so, how are you planning to address them?
Health care and all that.
I'm also concerned with my bucket list – will I actually do all the things on my list that I was too busy to tackle while I was working. Learning to play an instrument. Getting a black belt in something. Learn to code. Write that novel. Make that movie. I need a bucket list boss.
MISCELLANEOUS
How did you learn about finances and at what age did it 'click'? Was it from family, books, forced to learn as wealth grew, etc.?
My dad has always been a good businessman. Frugal, yet giving. In it for the long haul. He's been a great role model and has also shared a lot of advice including good books he's read.
One of my favorites is "Investment Biker" by Jim Rogers. He was this fund manager who motorcycled around the world with his girlfriend and looked at investment ideas in a lot of countries based on his being on the ground, hanging with locals, and seeing how these countries functioned first hand. This appeals to me.
Who inspired you to excel in life? Who are your heroes?
My anti-hero is D Trump. As supposedly rich as he says he is, why isn't he out there using all of his power and wealth and resources to actually help the little guy instead of doing the opposite? Why isn't Bill Gates or Warren Buffet president? Their Giving Pledge is inspiring. Why would anyone need $1 billion let alone $100 billion? You've conquered commerce, now it's time to conquer poverty and disease and hate and education and over-population.
Do you give to charity? Why or why not? If you do, what percent of time/money do you give?
I give to educational charities and programs that helped me/were close to me or that are local to my communities. Clubs that support exchange programs. Programs that build international awareness. I give more when times are more stable and spend more time volunteering when things have been less certain. I also like doing the occasional random mini-charity – paying the toll for the car behind me; buying a stranger's lunch. Not often, but once in a while when I'm feeling sporty. This supports my weird faith in karma.
When I was in high school I got involved in a program that was like a mini Peace Corps. I spent several years volunteering and raising money to help fund projects that would send groups of us overseas to work on health projects in poor, rural areas. These projects were designed to help the poor in very impoverished areas, but later I came to understand that most of the funds we raised came from targeting the poor in the US. This didn't sit very well with me and I stopped supporting the program until management changed the focus of their fundraising to target wealthy Americans.
Because of this I've come to despise companies that prey on the poor. Companies that charge to cash checks (Walmart, Check Into Cash, King Soopers, etc.), make payday loans, charge too high bank fees if you don't have enough in your account, etc., are not building good karma. Am I being too sanctimonious? Sue me.
Do you plan to leave an inheritance for your heirs (how do you plan to distribute your wealth at your death)? What are your reasons behind this plan?
I do, but have not fully fleshed it out yet. I don't want the restrictions of a 529 for education and I also don't want my kids to see anything until they're into their 30s or 40s and know they are already working hard. But I also want my kids to have the luxury to truly do what they want. If they want to be a teacher, they shouldn't be punished by the market's backward logic. If they want to be video gaming champion, however, they better pray for a miracle.