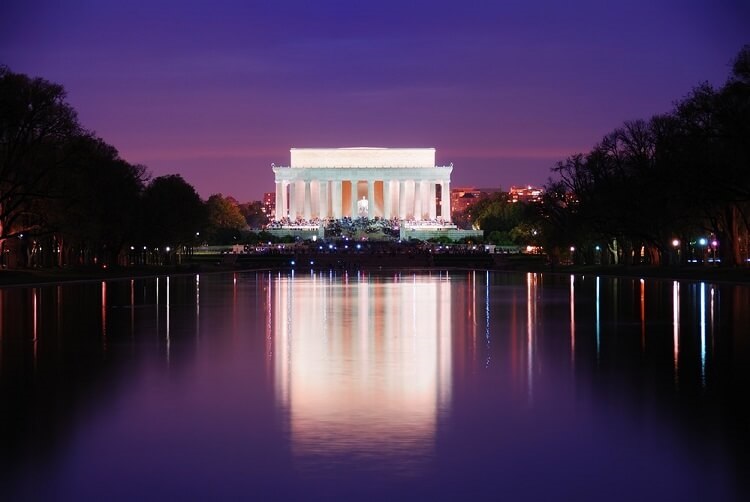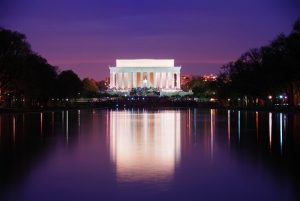 Here's our latest interview with a millionaire as we seek to learn from those who have grown their wealth to high heights.
If you'd like to be considered for an interview, drop me a note and we can chat about specifics.
Be sure to read all the way to the end as he has questions. Yes, a millionaire with questions. Refreshing, isn't it? 😉
I'll warn you, it's a long one. But there are so many truth-bombs in this one that the value is through the roof! Well worth the complete read IMO.
My questions are in bold italics and his responses follow in black.
Let's get started…
OVERVIEW
How old are you (and spouse if applicable, plus how long you've been married)?
My wife and I are both 52 years old and we have been married for 24 years.
Do you have kids/family (if so, how old are they)?
We have 3 kids – 2 daughters in college (one senior, one junior as of Fall 2018) and a son who is a freshman in High School.
What area of the country do you live in (and urban or rural)?
We live in the suburbs of Washington, DC.
What is your current net worth?
Our current net worth is $4.56 million.
What are the main assets that make up your net worth (stocks, real estate, business, home, retirement accounts, etc.) and any debt that offsets part of these?
$2.488 million is managed by Schwab ($246.5K of that is in an IRA)(This is split between managed funds, mutual funds, ETFs, across large cap, small cap and munis)
$162K is in an E*trade account which I manage, (68.7K of that are in additional IRAs)
$863K is in additional tax deferred retirement accounts, all in index funds
$1,045K is in home equity (Calculated as 0.9 x Zillow estimate price less mortgage)
EARN
What is your job?
I am a Senior Director of Technology Sales.
I earn $221K per year with an additional $90K+ available as commission.
My wife is a family counsellor and she earns about $70K per year.
What is your annual income?
In 2017 our taxable income was $464K, about $333K of that came from earned income, and the rest from dividends and realized capital gains in our taxable accounts.
After tax payments, and the increase in our tax-free accounts, I estimate that our net worth increased by almost $500K over the course of 2017.
Tell us about your income performance over time. What was the starting salary of your first job, how did it grow from there (and what you did to make it grow), and where are you now?
My first salary in 1988 at age 22 was about $10,500 and I was working in technology hardware sales. It was a very aggressive sales environment and I left it after 6 months to take another job with a company that was more technology service oriented. They paid me $17,000 per year and I had about $5,000 of debt.
Within 5 years my salary was about $46,000. I paid the debt and had about $41,000 saved – $15,000 in a tax free retirement account and $26,000 in cash.
My wife and I got married in 1994 and I spent the entire $26K on our wedding and honeymoon.
Within another 18 months or so I had saved an additional $20,000 and in late 1995 we bought our first house for about $265K, with the $20K as a deposit.
I stayed with the same company until 2005 and by then my total package – salary, bonus, stock options, was probably close to $500K per year.
I had been with the company for over 16 years and for most of that I had been travelling – as Millionaire Interview 72 so wonderfully said "Shooting myself out of a cannon at 4.00 am Monday and getting back 9.00 pm Thursday or Friday."
My kids were young, I only got to see them at weekends, I was missing out on a lot and it was causing great stress in our marriage. I felt we did not need the money (we were saving a lot), I looked at all the guys 5 – 10 years older than me (and yes – most of them were guys) and they were all way richer than me, but mostly divorced, and – outside of work which they excelled at – mostly very unhappy, drinking too much, engaging in other vices and spending their hard-earned money on things like $25K wristwatches and $125K sports cars. (Q: what is it when a middle aged man buys an expensive sports car? A: Men-o-porsche).
I decided that was not the future I wanted. I wanted to be with my family – so I left the $500K job and took a job for $180K in the industry association/ advocacy sector. No travel, a humane working environment and interesting and challenging work. I took a big salary cut – but I was also working a 30-35 hour week with minimal travel, not a 90 – 120 hour week with constant travel.
I spent about 10 years at the advocacy group – some years we got great funding from sponsors, and bonuses were paid. There was a 3 – 4% salary increase every year, when I left it my salary was actually closer to $300K. The good times could not continue and we lost our major sponsors and it closed down. I took my current job back in technology sales about 2 years ago.
What tips do you have for others who want to grow their career-related income?
I am trying to do this from the perspective of my own career and what I learned – although a lot of it was pure dumb luck:
1. Get into a growth company or a growth sector.
I was lucky I joined a technology company that was in super-growth mode, and I was able to stay there a long time. The company philosophy was to reward effort and performance – the harder you worked the more promotions / bonuses etc you got – and because we were always in growth mode there was always a lot of opportunity to grow and be challenged. The other side of the coin is: if you are working as hard as you can and it is not being recognized, get out and find something else.
2. Embrace change and new challenges.
If you have mastered one skill, focus on developing another. Focus on new challenges and putting yourself in difficult situations. Be the person who volunteers for the difficult / unpleasant/risky assignments. I did that multiple times in my career and my success in each case transformed my career. Of course I could have screwed up each time and got fired, but I guess I got lucky.
3. Be excellent at relationship management and development.
Get to know, understand and appreciate everyone around you. Yes, the top performers, but even those who you (or others) see as non-performers. Be the person who helps them become good performers. Keep in touch with every boss, every client, every co-worker, every supplier. Figure out what you can learn from them and what you can do to help them – and don't ask for anything in return. It will come back to you.
4. If you want to be promoted to the next level behave as if you already have that job.
5. Find and actively cultivate a network of mentors – not just one or two – as many as you can possibly manage. Reach out regularly and purposefully.
6. Sharpen the saw.
Be good to yourself, exercise, enjoy your friends and family, travel, live a healthy, full life. Read – not just books about your field or industry, but novels, books about history, biography, politics, economics, philosophy, science, medicine, etc. Become a smart, well-read, educated person. Be interesting and interested. Get a subscription to "The Economist." Cultivate activities and interests outside of the work environment.
7. Find a way to enjoy your work and see a meaningful purpose in it.
It's really tough to work 100 hour weeks and to excel if you do not genuinely enjoy the challenges of the work you are doing and the people you are doing it with. Find the positive aspects and embrace them – and let go of the negative aspects (although I was only able to do that for so long).
8. Follow the money.
Do you understand, for your company, the drivers of customer acquisition, customer retention and customer growth? How do you directly or indirectly contribute to those drivers? The greater your contribution – and the visibility and measurement of that contribution – the greater your success will be.
9. Be happy, positive, and authentic.
I read somewhere that someone (maybe Steven Covey?) had done an analysis of all the studies of happiness across all cultures and geographies, and he found that across all of them there were three fundamental and key drivers / contributors to a person's happiness:
Positive relationships with friends and family
Work that you enjoy and find purpose and meaning in
A spiritual and / or service component to your life
These are three things that everyone has control of. It is often a hard, tough, unfriendly, competitive world – full of unpleasant people – but focusing on these three things and making meaningful, measurable progress on them can and will make you happier. Notice that there is no significant relationship between money and happiness. And be your authentic self – don't pretend to be someone or something you are not. Here endeth the lesson.
What's your work-life balance look like?
Right now it is awesome. I work mainly from home and I travel out of town only 1 or 2 nights per week.
A boss I worked for years ago gave me good advice – you are the only person who can decide what the right work-life balance actually is – no-one else can decide that for you.
Do you have any sources of income besides your career? If so, can you list them, give us a feel for how much you earn with each, and offer some insight into how you developed them?
Only the dividends and capital gains from my taxable accounts – don't have a side hustle and don't have any real estate apart from my home.
SAVE
What is your annual spending?
This is tough. We spend way too much as right now we have two kids in college.
Of our salaries we really only save the 401k contributions and of the gains in the taxable account – which last year were about $400K, of which $200K were realized and taxable.
We spent about $200K. So we need to do a lot better in the savings department.
I estimate we are spending about $400K – $450K per year – that includes about $135K in college expenses.
What are the main categories (expenses) this spending breaks into?
This is my estimate for 2017:
College for the two oldest kids: $135K
Estimated living expenses $130K (mortgage, property tax, utilities, cars, food, insurance, etc)
I realize our living expenses are quite a lot compared to most of your interviewees and I have a lot of work to do to try and bring them down.
To give you an idea of some of the components of this we spend $16K a year on property tax on our home, $11K on a lovely lady who comes twice a week to clean our house from top to bottom and do all the laundry, and probably about $6 K on the care of our pets.
Taxes: $125K
Vacations: $25K
Savings: $30K
Total 2017 spending: $445K
Do you have a budget? If so, how do you implement it?
NO! We do not have a budget!
This year we had $20K of home repairs to do – so no vacations this year…..
What percentage of your gross income do you save and how has that changed over time?
Early in my career I was a good saver – saving 50 – 60% of my salary – that changed when we bought a house and had kids.
I have always maxed out my 401k.
When I did get stock options I always looked at those as a windfall and saved those.
When I was awarded the stock options and they vested I saved all of those, so I was probably saving about 50% of my total income between 2000 and 2005.
That allowed me to downsize my job and when I took the reduced salary job my savings rate from my salary also reduced to about 15%.
What is your favorite thing to spend money on/your secret splurge?
Two big things – and they are not so secret:
1. Vacations. In the last 15 years I have probably spent $20K – $50K a year on family vacations. My kids have been to over 35 countries and 5 continents. Great times, experiences and memories.
2. Our home. We have always maxed out on the mortgage we could afford in order to have the nicest house we could have in the best neighborhood. We never looked at it as a financial investment but as a quality of life investment. It is our temple, it is where we live our lives, it is my safe haven from this turbulent world.
INVEST
What is your investment philosophy/plan?
I don't really have one.
When all my stock options vested and the sales restrictions expired I set up an account with Schwab on the recommendation of a co-worker. This was about 9 years ago.
I did not feel smart or confident enough to manage it myself – even though I knew about index funds. So now I have a collection of mutual funds and ETFs for which I pay Schwab 1% a year and there are unpredictable tax consequences.
My E*trade account is mainly individual stocks and the other retirement accounts are all in index funds.
What has been your best investment?
By 1998 I had saved $30K, with the intention of buying a new car for cash. I read an article in The Economist about a new mobile initiative that Motorola, Oracle and Qualcomm were embarking on, so on a complete whim, I did not buy a new car. I kept my $5K clunker and spent $30K on those stocks and a few others.
I think within 2 years QCOM had increased by a factor of 8, the other stocks (late 90 tech stocks) had done well, and my $30K grew to about $200K.
At that point the house we had paid $265K for in 1995 was now worth about $450K, and my wife wanted to buy a bigger house in a better neighborhood. I was travelling all the time, and she was at home with the kids, so I thought it was only fair to do that.
I liquidated the stocks to buy the new house about 3 weeks before the March 2000 dotcom crash. Pure dumb luck. So we bought a house for $1,065K, with about $400K down, and a $665K mortgage, when I was earning about $200K (and driving a $5K clunker).
What has been your worst investment?
The great financier Bernard Baruch once said "I made all my money by selling too soon" and I have certainly done that over the years – but I cannot complain.
In 2005 I liquidated some of my options and had a friend of a friend who was a "Money Man" at an investment bank. He was a gunslinger with no strategy at all – a complete BSer who picked multiple stocks – including penny stocks – at random.
Within 6 months he had lost 10% – about $70K – so I liquidated the stocks and kept it in cash for about 2 or 3 years. By so doing I also missed the 2007 – 2008 market crash. Got lucky again. I don't expect to get lucky a third time…
The decision to open up a Schwab account instead of managing the money myself in index funds in my E*Trade account was very bad decision. I did not have the confidence to do it myself, and I reckon between fees, taxes, and keeping $400K in bonds for the last 8 or 9 years it has cost me somewhere between $1 and $1.5 million.
In 2009 or 2010 my wife suggested we buy Apple stock. The guy from Schwab said they thought Apple was overvalued. I listened to him, not my wife. That was dumb.
What's been your overall return?
My guess is I am averaging 6 – 8% annually over the last 20 years. If I can do that over the next 20 I will be very happy.
Last year was a banner year with the Schwab account up 17.4%, my E*Trade account up 30.6% and the various retirement accounts up around 20%.
My guess is it will be a long time – if ever – before we have another year like that, and there will probably be some down years ahead – but I am committed to the market for the long term.
How often do you monitor/review your portfolio?
I never used to review it at all and then in April 2017 I started monthly.
NET WORTH
How did you accumulate your net worth?
Earned it, saved what I could and invested it.
I just added up all my salary data from 1989-2018, and I estimate that my cumulative lifetime earnings have been a little over $6 million.
In addition I was awarded $1.5 million in options in the early 2000s.
So of that $7.5 million total lifetime earnings I have saved / (invested and earned) / kept $4.5 million. So my lifetime wealth ratio is 60%.
Not sure that the ratio is helpful – would appreciate any input feedback on it.
I did run a few models and saw that if I had consistently saved 15% of my income and gotten 6% consistent investment returns over my career the ratio would be 31.5%. And if I had saved 30% every year and still gotten a consistent 6% return the ratio would be 63%. Both of those models are calculated without the options grant.
What road bumps did you face along the way to becoming a millionaire and how did you handle them?
I would not say I have had any bumps – but there are a few milestones / decision points worth sharing:
1. "The Decision."
I started working in 1988 and I was a good saver. I started dating my now-wife in 1990 and by 1991 I told her: "Listen – I am saving about 50 – 60% of my income – by the time I am 30 I will have 2 – 3 years of salary saved – I am going to retire to the beach and backpack around the world for years – and if you play your cards right you can join me."
She looked at me and said: "You are crazy – you have an amazing job with a global company. Stay with them and get them to send you around the world in style. Stay in 5 star hotels at the company's expense and travel the world in luxury and style and not stay in hostels."
She was right, so I stayed and worked all over Europe, the US, and other parts of the globe. If I had not met her I would probably have spent the last 22 years stacking deckchairs on a beach somewhere and living in a hut.
2. 1998 – The Dotcom offer
I got an offer to join a Dotcom that was going to completely transform the world. They were going to double my salary and give me 250,000 options at a penny a piece. The shares would easily be worth $100 when the company was successful – I would be worth $25 million. I knew it was going to be successful. Everything was golden back in those days. I accepted without any hesitation.
It involved relocating to San Francisco. At first my wife was fine with that, but then she decided she did not want to go. We had 2 young kids and she had a good support network where we lived. She did not want to move, and then still have me travelling.
I decided I did not want to be worth $25 million and divorced. I refused the job – knowing I had made the right family decision – but that I was losing out on millions.
Of course – that company went bust within about 3 years and my original company went from strength to strength and I was eventually offered options there too.
The moral of both of these stories is I am damned lucky to be married to my wife.
3. 2005 – Personal downsizing.
As I already mentioned, when I was 40 I quit the high paying stressful job for something that paid less than 40% of that, but had zero travel and zero stress.
I did not even calculate my net worth when I did it, I just knew we could live on the lesser salary, and that if I did not touch my investments they would grow and hopefully pay for my kids' colleges and retirement.
My guess is my net worth then would have been around $2 million. My quality of life improvement was exponential and has stayed so over the last 13 years.
What are you currently doing to maintain/grow your net worth?
Still maxing out the 401ks and IRA contributions.
Trying to minimize any withdrawals from the taxable accounts – but I do have to make withdrawals for college payments and tax payments.
Letting the market do its thing and not panicking when it goes down.
Slowly but surely trying to reduce monthly expenditures. I know compared to a lot of the ESI interviewees and readers I need to do a much better job here.
Do you have a target net worth you are trying to attain?
I had always thought of $5 million as the magic number. Now that I am getting close to it I am not so sure any more.
I have not yet totally gotten a handle on my living expenses – and I know I still have another $200 – $250K or more of college expenses to shell out.
For years I was so uncertain about retirement – how much would I have? What return could I expect? How much would I need to spend in retirement? Thanks to ESI and all the bloggers I now feel more informed and I really understand the 4% rule.
How old were you when you made your first million and have you had any significant behavior shifts since then?
I guess I was about 35 when I got the $1.5 million options grant – but it was so inaccessible and locked up, and so dependent on share price – which fluctuated wildly for several years. It did not seem like real money to me so I never really thought about it and did not change my behavior in any way.
I remember about 5 or 6 years ago when my Schwab account crossed over $2 million. I enjoyed that. That probably took my total net worth over $3 million.
I guess at some point in late 2016 or early 2017 it surpassed $4 million, but I was not really paying any attention to my net worth until I started monitoring regularly in April 2017 – and that was when some internet searching lead me to ESI and all the other phenomenal bloggers of the FIRE world.
What money mistakes have you made along the way that others can learn from?
OK – this is going to be painful – I have been around and I have made a bunch of mistakes. So here are a few of the big ones in chronological order:
1. 2000: Selling my first house vs keeping it and renting it out – impact on net worth: negative $500K. (All the smart people I know have real estate investments producing income as a part of their portfolio – I don't think I could handle the stress of it though).
Lesson: Do a detailed analysis if it is worth keeping your starter home as a rental investment.
2. 2009: Moving to Schwab vs managing it myself in index funds – impact on net worth: negative $1.5 million
Lesson: Be brave and manage your money yourself in index funds.
3. 2009: Keeping $400K in a muni bond fund for the last 9 years (a component of the point above) – impact on net worth: negative $1 million.
Lesson: Do you really want muni-bonds? Even if they are tax free?
4. 2006 – 2016: Making 15% retirement contributions while at advocacy group (between the ages of 40 and 50) when I could have made 30% – impact on net worth: negative $670K. This is the biggest mistake I ever made, as it will keep on giving – it will be a $2 million mistake by the time I turn 70.5 and take RMDs and it would have been so easy to contribute an extra $2K – $3K per month.
Lesson: If you can afford to pay 30% into your retirement accounts do it! Think about it – you probably cannot afford not to…
5. 2009: Not listening to my wife when she said buy Apple – it has gone up 10x since then – so let's say that impact on net worth is negative $200K.
Lesson: Listen to your spouse!
6. Having three children vs staying childless – impact on net worth – approximately negative $5 million. OK, I am only joking about that one (or am I….??).
Lesson: No lesson – I would rather be a pauper with my children than have $10 million now without them. Although there are days….
Wow – that is a bit painful.
There are 4 key decisions in that list, that if I had made differently, I would probably be almost $4 million better off. Hindsight is 2020 and all that. \
Each decision involved a level of risk and effort and worry and stress that I was not able to live with at the time. Apart from #5 – I was just bloody stupid not to listen to my wife.
Would I do them differently now, knowing what I know now– of course. Do I have any real regrets about them – yes and no (especially #4). I made each decision knowingly and purposefully and I am happy to accept the consequences. I list them here so others can learn from my mistakes, not to moan or complain – I have been very, very lucky.
The personal lessons I take from this (and thank you ESI for the opportunity to think about this and to do so) are:
1. I need to think about real estate investment for income – maybe that is a better use of the $400K I have in a muni ETF?
2. I need to put a plan together to move everything from Schwab to E*Trade.
3. I need to increase retirement savings.
What advice do you have for ESI Money readers on how to become wealthy?
There is such a lot of good and consistent advice on this website from the other interviewees, I am not sure what I can say to add to it. I look at myself as someone who has done a decent job earning, not such a great job saving and a below average job investing. I have already given my advice above about earning. As far as saving is concerned I do believe you need to save at least 15 – 30% of your gross earnings every year. More if you possibly can.
One of the reasons I have loved doing this interview is it gives me some time to reflect on the past and what I have learned.
In 1993, when I had been working for almost 5 years, I moved to the city my then girlfriend-now-wife lived in. Absolutely everything I possessed fit into my car (which I had bought for about $1500).
I did not realize it then, but I was a hyper saver, and a devotee of Marie Kondo ("The Life Changing Magic of Tidying Up") 20 years before she wrote the book. I only bought things that I absolutely needed or which brought me great joy. Of course, that all changed with marriage, kids and a house – I would now need three bloody semi-trucks to hold all my stuff…
The entire capitalist system is designed to (a) give you as little money as possible and (b) separate you from it as quickly and as regularly as possible. You need to work very hard every day to ensure that you earn as much as you possibly can and that you keep as much of it as you possibly can.
However, don't be frugal to the point of pain – enjoy the fruits of your labors, and treat yourself now and again – enjoy yourself and live every day to the fullest, (once you have saved 15 – 30+%).
Think long and hard about what it is you want to spend your money on – what is it that gives you joy? Where we differ from a lot of other ESI Interviewees is the % of our net worth in our home has always been very high. That will probably change as we move into retirement.
Another area where we probably differ from a lot of other interviewees is with individual stocks – we probably hold around 20% of our net worth in individual stocks and they have all done pretty well.
Around Christmas 1992, when I had saved $7,500, I read an article in the paper recommending 5 stocks for 1993. I bought about $1500 of each stock. I had to find a stock broker in the yellow pages. That year one of those 5 companies went bust – Ferranti – a 110 year old electronic and defense company – and one of them lost 50% in value.
However, the other three did really well and after 1 year I cashed out about $11K. I felt like I had dodged a bullet and it would be another 5 years before I bought another stock. But occasionally I will look at a number of Kiplinger or Bloomberg recommendations and buy them in groups of 3 – 5, so there is at least some diversification.
As I was completing this interview I asked myself what actual advice have I already given to my kids – so I asked them this past weekend as we were going out to lunch. Their responses:
Kid #1: "Yeah yeah Dad – you never shut up about it – we're supposed to work as hard as we possibly can and save 30% of our income – I get it. Now can we go to Chipotle?"
Kid #2: "Yeah yeah – get into a growth industry, work hard, focus on relationships and a bunch of other stuff I can't remember."
I hope it sinks in with them!
I remember reading a book about the 5 big decisions you will make over the course of your lifetime:
1. Where / how to get educated
2. Where to work / what to do
3. Who to marry
4. How to raise your children
5. How to live a healthy / positive life
If you look across all the ESI interviews most of them have done an excellent job in all of these areas.
I got lucky with numbers 1, 2 and especially 3. I am still working hard on numbers 4 and 5 – and making plenty of mistakes along the way.
FUTURE
What are your plans for the future regarding lifestyle?
No plans for anything yet. The next big family milestones are a question: will the older kids graduate successfully from college and find gainful employment?
And then in four years' time our youngest will graduate from High School. At that point we may make a geographic move – perhaps to Europe – however it is likely are kids will stay in the US, so we would probably try to keep some sort of footprint here.
I am really trying to figure out what the right ratio should be between home equity and investment equity, and then for the home portion of it, what's the best bang for my buck I can get in say two different geographies.
I work in sales – and if I don't perform I get fired – so that is also something that could impact our decisions over the next 1 – 3 years.
What are your retirement plans?
No plans – I need to figure this out and answer some serious questions:
1. How much money do we need to live on in retirement?
2. When should we stop working?
3. Where do we want to live?
4. What do we want to spend our time doing?
Apart from those little questions I have it all figured out…..
Are there any issues in retirement that concern you? If so, how are you planning to address them?
Yes – I have a number of concerns:
1. Healthcare. It is not surprising that most of your (U.S.) millionaire interviews mention this – and it is amazing that in the US it is so ridiculously expensive, and so many rich people go bankrupt because of health care expenses. The Affordable Care Act was not perfect – but it was a meaningful step in the right direction – and to see it die the death of a thousand cuts should worry all of us.
2. My kids. One of my older kids has a serious behavioral health issue and it may prevent her from being a functioning adult and earning a decent living. I really do not know when or if she will be able to fully support herself and what the consequent impact will be on our finances.
3. Geography. Would like to do the geo-arbitrage thing – but really not sure where. Our problem is we love living in big, expensive cities.
4. Could I survive on 4% right now? Probably, and probably quite comfortably – although I still have 7 years of college to pay for, and I am planning for a 45-year retirement, and I have no idea how much health insurance would cost. How much do we really need versus how much do we want? My wife and I have not answered that question.
5. What the heck would I do? I need to figure that out too. I still enjoy my work (well, I enjoy the 30% of sales that I make and clients that I get to serve – the 70% of deals that I lose upsets me greatly).
Most of the people / friends / former clients I know who have retired have basically gone on vacation for 6 months, then spent six months being unhappy / at loose end, and then finally have gone back to some sort of part time work / contracting work or full time volunteer effort. My guess is I will probably figure out some combination of all-of-the-above.
MISCELLANEOUS
How did you learn about finances and at what age did it 'click'? Was it from family, books, forced to learn as wealth grew, etc.?
I don't think it has ever clicked – I am still learning.
I do think I have learned more in the last 6 – 18 months from ESI Money, Mr Money Moustache and all the other fabulous bloggers out there – than I have in the last 25+ years. It is an absolutely fantastic service you provide!
I did read the Millionaire Next Door book years ago and I really appreciated and enjoyed that. That taught me the importance of stealth wealth. None of our friends or family have any idea about our net worth and it is not something we talk ever talk about.
Who inspired you to excel in life? Who are your heroes?
My Dad. He left school at 14 and worked in a factory.
He was the first in his family to buy his own house – it was a small row house – but it was his, and he paid it off.
We were not poor, but we had no money for vacations, and most of my clothes were hand-me-downs from my cousins.
However anything I needed for school I got it – my parents really pushed me to excel at school, so I got to be the first on my father's side of the family to go to University.
That drive continued and I was lucky to get hired by a growing company in a growing sector – that I actually knew nothing about – and then I stayed with them for about 16 years.
That is actually something else that worries me about the US – education used to be the great escalator for the working class to get to the middle class and beyond. It just does not work like that anymore, and if you are born working class, like I was, unfortunately today you are going to stay working class.
I am at my happiest when I have a book on the go. I love reading, and I have learned a lot from some great authors – some of those I would heartily recommend are:
Steven Covey – 7 Habits of Highly Effective People
EF Schumacher – Good Work & Small is Beautiful
Charles Handy – The Empty Raincoat (and everything else he wrote)
Peter Drucker – everything and anything he wrote
Malcom Gladwell – The Tipping Point (his other books – meh…)
Dale Carnegie – How to Win Friends and Influence people – this has come up a few times in these interviews.
I have also been a subscriber to "The Economist" since I was 16 years old. I love it when I go on the metro in DC and I see about 3 or 4 people in each car reading it.
One additional point: When I became a parent in 1997 I looked at these little helpless bundles of flesh and thought: "OMG – how the heck did this happen – I am now responsible for 3 other people – I really have to make sure I succeed".
So although I joked about my kids costing me a lot, it is actually the opposite – I may not have been as successful in the earning department without them as a motivation / driver – even if that motivation was closer to pure unadulterated fear and terror!
Do you give to charity? Why or why not? If you do, what percent of time/money do you give?
Yes. We set up our own 501 (c) 3 a few years ago for some causes that were very special to us. It became a burden though so we let it lapse with recent legislation.
We also contribute to our Church and to any friend or neighbor's fund raising effort. Probably just less than 5%, so we need to do more.
Do you plan to leave an inheritance for your heirs (how do you plan to distribute your wealth at your death)? What are your reasons behind this plan?
We have not thought that far ahead. I would like to, but my main priority is to ensure our wealth will cover a 45 year retirement for us both. I assume at least one of us is going to live to 95+.
We are paying for our kids' bachelor degrees, I would like to help them fund IRAs when they start earning salaries, and maybe even be able to pay for their kids' college education when the time comes – but that seems a long way away now – and it will depend on how the 4% rule works out for us.
I also have two nieces in elementary school and I would like to help them with their college education when the time comes – but we'll see…
QUESTIONS
Thank you so much for the opportunity to share my experiences and lessons learned. I feel that I have learned so much from the other interviews, and ESI Money, and all the great financial bloggers out there.
It's like I was in the Dark Ages until I found you guys. I do have a couple of questions I would appreciate ESI readers' insights and advice on:
1. How do I move out everything of Schwab and into E*Trade without having to sell everything and trigger capital gains taxes? Are there easy ways to do it or is it tough?
2. Any advice on figuring out how much to have in home equity vs stock investments in retirement? I am looking for a way of thinking about it or a decision process, vs a specific number or ratio – but all contributions welcome!
3. Does anyone have any specific advice for me in where I can improve / do better? (I can guess priority item #1 – cut down the spending!)
4. Is there anything obvious I am doing wrong? (apart from not having 529 accounts – rightly or wrongly I decided to forgo the tax advantages and thought there would be better / more flexible investment options in my taxable account).