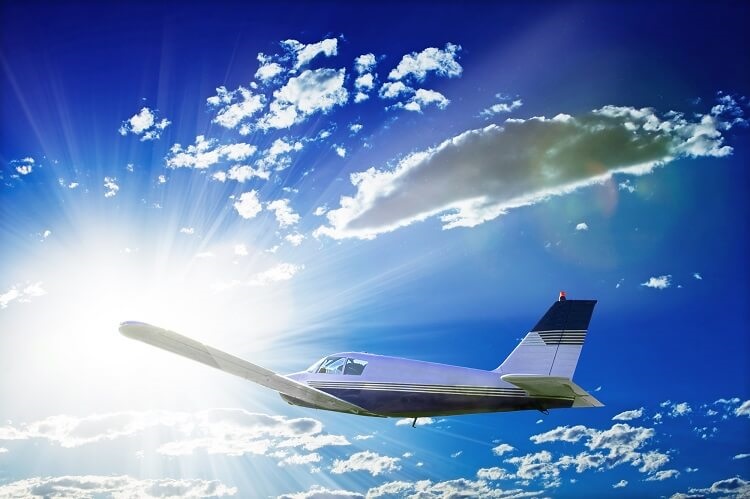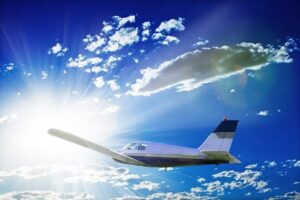 Today I have two updates for you from previous millionaire interviews.
I'm letting three years pass from the initial interviews to the updates, so if you've been interviewed, I'll be in touch. 😉
These updates were submitted in June.
As usual, my questions are in bold italics and their responses follow…
OVERVIEW
How old are you?
I am 62, Social Security collection age and I am collecting but more on that later.
My wife is 55.
We're going on 21 years of marriage.
Do you have kids?
We have a 31-year-old daughter that lives nearby with her husband and 3-year-old.
What area of the country do you live in (and urban or rural)?
We are refugees from Central California living in rural Idaho which is quickly becoming more urban with the mass influx of Californians, Portlanders, Seattleites and some Coloradoans, Arizonans and Nevadans fleeing their blue states.
"Don't bring that here" is the most common saying to new residents.
What was your original Millionaire Interview on ESI Money?
We were Millionaire number 50.
Cannot believe it has been 3 years already; much has happened.
Is there anything else we should know about you?
I am still a flying nut with a new plane (new to me anyway) that fits our new missions of flying the incredible back country of Idaho, cross country trips to visit friends and family.
The prior plane was too big and expensive for current circumstances, but I miss it because it was faster and flew higher and carried more weight with more space.
My wife is not thrilled about getting a speedster for X Country although I'm not done negotiating.
NET WORTH
What is your current net worth and how is that different than your original interview?
At the end of Q1 2021 $2.94M.
That's about $650K more than the original interview.
What happened along the way to make these changes?
When our daughter moved to Idaho, we would visit using our plane and bought a 20-year-old diesel pusher RV that we used to visit her and travel the country in slomo to find a new retirement home outside of California.
Bend Oregon for outdoor adventure was at the top of that list until our granddaughter was born. Suddenly we were constantly back and forth from CA to ID.
When my wife saw Fall 2018 colors for the first time in Idaho during a beautiful sunset, we looked at each other and said at the same time, "let's move here".
Within 60 days we had shocked friends and family with news of our move, packed everything into storage, sold our house, a car, the plane and committed to a new build in Idaho.
We intended to downsize from 2500 square feet to 1800 but anything available didn't meet our standards. So, we upsized a new build to 2800 square feet not including a monster RV garage.
As our friends joked, we spent $100K on a garage for our $25K RV. Our rationale was the cost-of-living savings would pay for the $120K extra over the sale price of the CA house. Things were appreciating then in both markets, but we had no idea that it would get insane in Idaho. More on that later as well.
What are you currently doing to maintain/grow your net worth?
We are still heavily invested in First and Second Trust Deeds which was our primary income until recently.
Thanks to ESI we have invested in 6 additional real estate syndicate investments, 5 of which are cash flowing.
EARN
What is your job?
I've been retired for almost 5 years now and have loved every minute of this lifestyle. How did I get anything done when I was working?
I've never been bored and have a never-ending list of projects and things to do like fly and travel in our RV.
I spend at least a couple of hours a day M-F managing our investments, reading, and doing research.
What is your annual income?
We brought in over $300K in 2020.
How has this changed since your last interview?
My wife's business suddenly dwarfed my retirement income. We paid almost as much in 2020 taxes as we made in 2019. Those were hard checks to write…so I let my wife write them. 🙂
I received about $118k from all of our investments in 2020, including a pretty good chunk of profits from my mostly dividend stocks.
Have you added, grown, or lost any additional sources of income besides your career?
We have gained almost $2,100 per month in Social Security direct deposits. Woo hoo! Seems kind of anticlimactic but this is how we became millionaires, every little bit helps.
I decided to take Social Security as soon as I was eligible because I ran the numbers on my net worth spreadsheet and it was far more advantageous to leave that extra amount invested every month at our 10+% annual return than wait for higher SS payments later. Even with a 5% return it still makes sense to take SS early.
For example, at 62 YO, invest $2083 per month at 10% and let the interest compound, it will be worth $2772 at 65 YO and $4465 at 70 YO. By 80 YO it'll be worth $11,581. If you live to 96 YO it will worth $53,215. The magic of compound interest. This calculation was done compounding interest annually.
The numbers are even higher when compounded monthly. They will be $2808, $4620, $12,508 and $61,542, respectively. Now that's for one month of Social Security, multiply that by 96 months in the 8 years you wait to receive full benefits. Those are some big numbers you will miss out on if you wait to collect.
And then what if you die early? Why wait to receive Social Security if you are good at investing?
SAVE
What is your annual spending and how has it changed since your interview?
We were mostly frugal (okay owning a plane is not necessarily frugal but…) until the extra income started rolling in. We went from about $120k per year to double that this last year.
Mostly my wife redoing the garage to make it a giant she-shed, RV renovation, new furniture, clothes she loves instead of 70% off clearance racks, eating out at slightly nicer restaurants (still on happy hour), giving 30% tips when deserved to share our success with our loyal servers, etc.
Still no new cars. Both are model year 2012, a Toyota and a Honda. We're not that craycray.
Although I admit to looking occasionally because it doesn't cost anything.
What happened along the way to make these changes?
It's always good to enjoy your success. We increased our spending because we saved, worked hard and finally feel like it's time to enjoy our efforts and our net worth has done nothing but increase in spite of giving in to the urge to splurge.
I sometimes think we actually don't spend enough; I don't want to die a multi-millionaire and I think a huge inheritance for our heirs would be great if they were fiscally responsible but not so much if they are not.
INVEST
What are your current investments and how have they changed over the years?
This is a summary of our investments 3 years ago and now…
$577K—>$334K Rollover IRA invested in dividend stocks, CEF's, ETF's and a couple ETN's. The reason the value has decreased is I moved profits and some principal into more real estate investments. See below. I thought the stock market was too good to stay the course. So far I've been wrong but I don't have as much control with stocks as real estate investments so I'm happy with the decision.
$23K–>$0 Roth IRA cashed out to buy new plane and simplify.
$355K–>$0 Pension cash balance rolled over into our self-directed IRA.
$73K—>$0 Second Pension Cash balance rolled into self-directed IRA.
$602K—>$1.28M Hard Money Loans https://esimoney.com/how-to-invest-in-private-real-estate-lending/, Real Estate Syndicate Investments
$402K—>$840K Home value, moving to Idaho was timed well but we think it's a bubble about to burst. Our home increased in value more than 54% in two years thanks to those fleeing blue states and paying over asking prices on everything that comes up for sale with cash. It's crazy, our home goes up in value in multiple thousands per month.
$35K—>$23K Auto values. Depreciation! Cars are wealth killers. This is with a 4-year newer car bought used 2 years ago. Can you imagine if we'd bought $80K-$100K cars?
$0–>$40K Motorhome, RV's have appreciated over the last 3 years in addition we've spent quite a bit on interior upgrades. We don't plan on selling this toy for some time.
$55K—>$80K Fifty percent ownership of an airplane. We bought an older, slower plane but General Aviation airplanes in our single engine, piston engine category have appreciated greatly. Business people with money are flying themselves because they don't want to ride the airline Petri-Dish-tubes or depend on the airline schedules any longer. This includes us. The tyrants forcing masks on us will not prevail.
$88K—>$237K Cash. We had almost $100K more than this last quarter until the government took its share to throw away on things like funding bioweapons research in an enemy country. 🙂
$70K—>$73K Retiree Health Account
The balance is in the checking accounts we use to pay the bills.
What happened along the way to make these changes?
Both the real estate and stock markets have been big drivers of our success for the last 3 years so we feel lucky and blessed.
Most of the increase could evaporate quickly with a real estate bubble burst or a stock market correction so we're still pulling out stock profits for emergency cash.
MISCELLANEOUS
What other financial challenges or opportunities have you faced since your last interview?
The opportunity to move to a lower cost state gave us significantly decreased expenses with an unanticipated bonus of higher real estate appreciation, a win-win.
Overall, what's better and what's worse since your last interview?
Almost everything is better: our quality of life, health, house, the people, the air and there is water and mountains everywhere.
We are more active, get to be outdoors, travel more, enjoy family and friends, and are surrounded by like-minded people.
I can fly compassion flights (flying people that need medical care, etc. to their appointments) in addition to flying to back country grass airstrips in the green, forested mountains.
Paying more in taxes due to higher income is the worst part. First World Problems.
What are your plans for the future?
I looked at what we said three years ago and how things change. Having a granddaughter changed everything.
We are still living the dream and plan to continue to do yoga every day, a standard 3 mile walk along the river, ride our bikes, travel, enjoy our hilarious dogs, give our time, talent, and resources to deserving organizations and appreciate each other every day.
We have a second granddaughter on the way so check back with us in three years as that may change things again.
Given that you have a bit more wisdom and experience, what advice do you have these days for ESI Money readers?
Don't be addicted to work. True wealth is not in material things – if you are healthy, happy, financially secure and making a difference in the world, you just might be one of the richest.
There are too many adventures out there to experience in any lifetime. If you are bored in retirement, then hire an adventure consultant. 🙂
I had two surgeries during Covid, the second was a partial knee replacement. I can no longer run (although I jogged 100 yards this morning so don't tell my wife or surgeon) so it's obvious to me I'm not getting any younger and these bodies wear out. My 86 YO parents are still active at home but no longer adventure away from their abode. That gives me maybe 20 years to spend and enjoy.
——————————————–
OVERVIEW
How old are you?
I am 62, my spouse is 63.
As of November, of this year, we will have been married for 39 years.
Do you have kids?
We do not have any children, but do have 3 playful pups that might as well be our kids.
They seem to cost almost as much.
What area of the country do you live in?
We live just outside a major city in the Southeast, a rather rural area but growing into a city of its own.
What was you original Millionaire Interview on ESI Money?
I was Millionaire 52 published Apr. 9, 2018
NET WORTH
What is your current Net worth and how is that different than your original interview?
Our current net worth has gone from $1.3M in 2018 to currently $2.3M as of June 2021.
What happened along the way to make these changes?
The rise in our net worth is primarily market driven.
Investments over the past 3 years has been very good coupled with an explosive real estate market. Rough numbers it looks like the investment portfolio as increased in value by about $500K and the market value of our primary residence has increased by around $40K.
Debt pay down and appreciation on other assets as well as continued investment into 401K plans and ROTH IRA's account for the balance.
An unexpected expense occurred Christmas day as we came home from visiting with relatives to find the house at a lovely 45 degrees and an HVAC system that decided to die. Unfortunately, when you are experiencing the coldest day of the year and it is a Holiday, you are at the mercy of the available repair facilities. Christmas replacement of this was a $12,000 hit but…The old HVAC was about 20 years old so it didn't come as a complete surprise. Just not great timing.
Interesting fact in looking up car values on Kelly Blue Book to look at net worth for this writing, the KBB average price has gone up significantly on both of my vehicles. Since they are both reasonably new 1 year old and 3 years old, I suspected I may still be upside down on my financing but the current numbers show otherwise. The current computer chip shortage and scarcity of vehicles on dealer lots has driven prices up significantly. That I suspect will be just a temporary bubble however.
What are you currently doing to maintain/grow your net worth?
We recently turned a portion of our assets over to a fee only, fiduciary asset manager. They have visibility to all of our assets but only control about 50%. By doing this, we reduced our expenses in some "funds of funds" we were previously invested in and they are now invested stocks and ETF funds.
Our reasoning in doing this is because we are looking at possible retirement in 2-3 years. Our advisor is helping us to plan now to be prepared to make tax efficient decisions in retirement.
They will also insure RMD's are done on time as that time approaches as well. Their expense fee for their services in 0.76% of assets held although they also are making recommendations on our other investments to make sure the entire program is congruent.
I am hoping the tax benefits and knowledge they provide will offset the expenses since I am not a tax guy.
EARN
What is your job?
Both my spouse and I are in the same jobs we had in 2018 for the original interview.
I am in sales and have worked at this company for 21 years.
My spouse is in accounting/office work. She has been at her current job for 7 years.
What is your annual income?
My income has remained about the same at about $50K. It is a 100% commissioned sales position but does come with perks like company car with fuel and maintenance paid as well as all office expenses are paid.
I feel fortunate to have maintained this through Covid as many of the customers I call on closed their doors and forced what is a relationship-based business to go online. As we come back from Covid, it is easing up but still challenging. I don't see it returning to pre-Covid activity as online sales continue to increase and our rolls as outside sales reps diminish. I believe this is the reality of the new economy and the younger generations we serve.
My spouse is now working full time from home. Her office has been told they will not be brought back into the office and working from home will be permanent. She loves it! It also has reduced our car expenses as her car only accumulated less than 3000 miles last year and that was primarily from a couple of trips. Her salary is about $55K plus overtime.
How has it changed since your last interview?
Mine has fluctuated a bit with Covid but remains overall flat. We also are seeing significant struggles from our suppliers in getting labor and materials to support sales and long lead times are forcing customers to change buying habits or even change vendors.
My wife has had annual pay raises of 3-4%. Her company along with moving their workforce from the office to home was exceptionally generous with a couple of bonuses during Covid to help their employees. We are not high-income earners but consistent.
Have you added, grown, or lost additional sources of income besides your career?
I continue my side hustle in lawn care that I do primarily because I enjoy it.
I am also dabbling with Door Dash and evaluating if it is worthwhile after expenses. It seems to make some sense since I can do it when I have idle time, whether it be for an hour or for an afternoon. Time will tell on this one. It also does get you some exercise getting in and out of the car and stairs at many apartment complexes.
SAVE
What is your annual spending and how has it changed since your interview?
We don't actually track our annual spending but I would expect for the most part it is pretty stable.
While we are seeing the monthly grocery costs rising post Covid, however our transportation expenses have decreased with my wife working full time from home so we save on fuel and maintenance as well as an auto insurance discount.
I will estimate our expenses to still be around $50K.
INVEST
What are your current investments and how have they changed over the years?
As mentioned earlier, in March I transferred funds from one of my roll over IRA's and am having it managed by a fee only fiduciary (they do not hold any investments, annuities or insurance products) in hopes of setting myself up for tax efficient withdrawals in a couple of years when we decide to come in off the road.
My investments prior were held by an investment firm that admittedly has done very well for me. It held some ETF funds, many funds of their own company as well as some funds of funds. That made for a fee structure that not only had the advisory fees but fund fees. On initial look the advisory fees seemed OK but when adding the fund fees with them, many were in the area of 1.5%.
The move to the new fiduciary company, I am invested in stocks and low-cost ETF's and we have shifted from a high percentage of tech to a more balanced sector-based investment portfolio. To date, this appears to be a good decision with the market volatility but the time horizon is still too short to see the overall impact of these changes.
I have also elected to shut down my speculative trading I was doing through a TD Ameritrade account. The company is fantastic. I just don't seem to be all that great at speculative stock picking.
I did pick some good stocks in the past at very opportune times (BAC) when it was selling for about $6/share during the financial crisis but I also took a shot a cannabis stocks which have tanked and I finally got tired of waiting for them to come back around.
In the meantime, instead of them losing 50% plus of their value, had I invested the same money in my Vanguard S&P500, I could have made several percent. It was a learning experience and I used money that I knew was at high risk. I have since sold off all of my cannabis stocks and it is now invested in various low-cost ETF funds.
What happened along the way to make these changes?
I have been giving a lot of thought to what the retirement years will look like and more so the financial aspects.
Taxes are something I am not educated on and I am willing to invest in someone that knows more about this than me to get it right.
I'm not sure what the working aspect of retirement will look like. I know that I won't just be sitting in my rocking chair but I will probably like to spend less time traveling for work.
As for my spouse, she will be very content traveling (we have an RV) seeing the country we live in and reading her Kindle.
What other financial challenges or opportunities have you faced since your last interview?
As probably most everyone has seen, Covid has placed unprecedented challenges to us all. We faired quite well overall with the exception of my business travel. Being grounded for a year and learning to do so much of our communication via Webex and Zoom meetings took some getting used to.
I am not complaining, so many saw much worse than we did.
It has opened me up to considering some additional side hustles (Door Dash) that I previously would not have considered.
Overall, what's better and what's worse since your last interview?
I see my position as a sales representative being diminished over time. The writing has been on the wall for some time as many businesses that I call on have moved off shore. Those that remained have learned over the past year to find ways to buy their product without the need of the sales rep.
I am okay with it however as its timing will fit into my timeline. Possibly a bit sooner than expected but not by that much.
As it approaches, it gives me time to make the necessary changes for my next chapter. My story is far from over!
What are your plans for the future?
I am working on ideas as to how I will spend my time after my current career.
I have a number of hobbies that can be turned into revenue generating opportunities. I haven't pursued them yet as I enjoy them as hobbies and I don't want to make them into work at this point. I have everything to make this happen in the event it was to become necessary but I prefer to keep them as hobbies.
While I will not retire "wealthy" I believe we will be able to travel a little and be comfortable.
My biggest concern into the future is healthcare. I have done a poor job in preparing for the possibilities that could present themselves in the years to come. I need to work on long term healthcare plans specifically. I read with great interest what people are doing and any suggestions are welcome.
Given that you have a bit more wisdom and experience, what advise do you have these days for ESI Money readers?
As mentioned, we are not high-income earners yet have put together a decent (in my opinion) nest egg.
For the younger readers, start NOW! Slow and steady with a lot of years will allow you to put together a nice little nest egg.
For the older readers, start NOW! There is no better time than the present to make your future brighter.
I still invest my "found money" (rebates, unexpected cash and other miscellaneous money) into our ROTH IRA's and we both contribute 16% + to each of our 401K plans and our ROTH IRA's as we have done for years.
My regrets are that I invested far to conservatively in my early years, afraid of any loss. I think about all the time I spent in my 20s in a guaranteed interest-bearing account in my 401K. Oh, to have that time back…