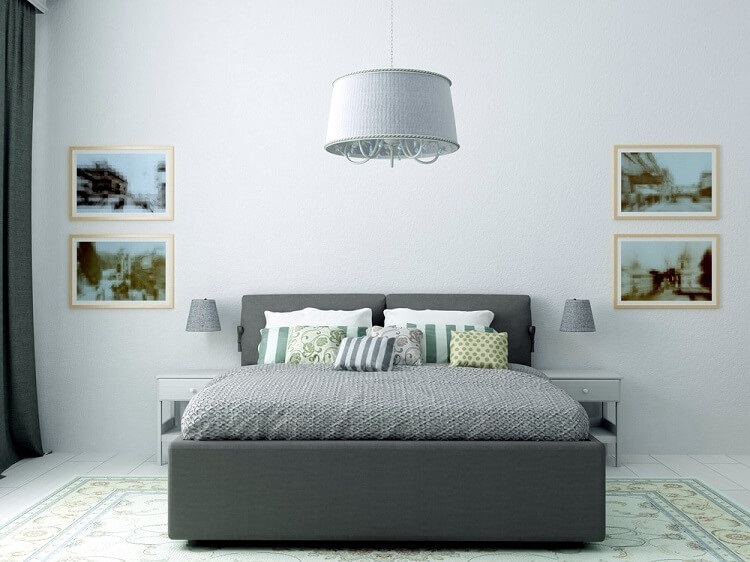 As I write this post, I'm back from a trip to Washington, DC with my wife and son.
We spent three days in DC, then drove to Virginia for a visit with my daughter (who graduates in December!)
In that time we toured the White House, saw the Air and Space Museum, visited the National Zoo, ate at Pi Pizza with some blogging friends, toured the Capitol, visited Appomattox (where we learned the difference between "Court House" and "Courthouse"), toured Montpelier, and drove a gazillion miles around the entire state of Virginia.
It was a busy six days — exhausting but very fun as well.
In addition to all of this we made time for the Hilton timeshare presentation that I've written about in Our Latest Timeshare Adventure as well as Dear Hilton Hotels, This 15-Year Customer is Done with You.
Since I had talked about the plans on the site I thought it was only appropriate that I share how the experience went.
Summary: It was better than I expected in some ways and what I expected in others. 🙂
Visiting Hilton Grand Vacations
As noted in the first post above, we paid a fee and were allowed to stay in a Hilton Hotel at a discounted rate. We agreed to listen to their timeshare presentation as well (plus we got some points).
We only had a couple choices in the DC area, and we picked The Madison.
It was a swanky hotel and I'm sure quite expensive (the site lists nightly costs as $250 to $300 or so — what we paid, but we got three nights instead of one), but I wouldn't say it was anything special. It wasn't really that much different in room quality from a lower-end Hilton hotel IMO. That said, it was in DC, so that alone was why it was so pricey.
Our timeshare meeting was officially with Hilton Grand Vacations and was held at the Embassy Suites in DC.
They had a location that looked similar to an airline lounge at an airport (in both appearance and size). It was in the back of the Embassy Suites on the ground floor.
We walked in the offices, were greeted, gave our info, and sat down to wait (we arrived a bit early). My wife had time for a muffin before we met our sales person.
He was a very nice young man and greeted us warmly. He then led us back to his desk and we began to chat.
I started the meeting by noting we had been promised that the presentation would last no longer than two hours. I told him I was setting my phone's timer just to keep us on track (which I did at his desk for us all to see). He was fine with this idea and reiterated that two hours would be enough time.
The Sales Pitch
I'm sure none of you wants to read the blow-by-blow of what happened, so I'll simply hit the highlights:
We started by chatting for 10-15 minutes. He asked about how we vacationed, what we looked for, what we liked, etc.
We also talked money, of course. He wanted to know what we spent on travel accommodations. I had expected this because in every timeshare presentation I've ever been in, they always use that information to sell you later (i.e. "You're not spending any more money, just reallocating it.")
He then explained the program. There are lots of moving parts but basically you buy a deeded interest in a timeshare and get so many points for that purchase. You then spend those points on stays at various Hilton properties or partner sites as available.
The points per stay costs vary by time of year with the most in-demand dates being more expensive. So depending on when you wanted to go, your points could cover a few nights or many. I'm not sure about location impact on cost (if there are different points for DC versus Hawaii), but I would guess that there are.
The costs to buy into the program include the initial purchase (one-time cost) as well as annual HOA fees and admin fees depending on the choices you made.
He didn't share the costs during his presentation. He just shared the specifics of what the program offered. I'm sure the intention was to get us so excited about the offering that when we saw the price we were already sold.
We toured a room in the hotel that was part of the program (Hilton is converting some of their hotel rooms to larger rooms and this Embassy Suites had several). He showed us a one-bedroom place which was "fine" but wasn't really that much more than a suite room at a hotel. It was not that impressive. I've stayed in hotel suites that were nicer. This was a surprise as you would think they'd want to show us something to knock our socks off.
In addition, there wasn't much difference between staying in this unit and a regular hotel room. Sure, it had a bit more room, but the location was exactly the same and I knew the cost would be much higher. So what was the real benefit?
After the tour we went back to his desk and his manager came in. This was the guy meant to sell us. The manager gave us the price: $37,726.64 for the partial ownership deed and closing costs, $366 for a one-time activation fee, and $1,569.17 for annual HOA and club dues.
At this point we were about 90 minutes into our time together.
Getting to No
During the presentation I had kept an open mind (as much as I could — the fact that they hid the price from me until well into our time together was a sure sign that I would likely not consider it a "deal"). If they had wowed me, who knows what would have happened?
But the presentation, the cost, and the unit itself added up to one big, fat "no".
Knowing they had answers for almost any objection I would raise, I locked on to one I knew they had no answer for: the required deed for partial ownership.
I told them that I owned all my real estate free and clear. It was 100% mine and it was my policy to own all property in this way (which it is).
I told them I did not want partial ownership as I then was paying money for something over which I had no control.
They tried to convince me that I did have control, but their effort was half-hearted. It was clear to everyone that what I was saying was both true and made sense.
We chatted back and forth a bit (there was no hard sell and nothing tense about our conversation — much different than what I expected) and we all got to a "no" pretty quickly.
So Far, So Good
I must say that up to this point, the conversation was very cordial.
They presented, we listened, we chatted, and when we said "no", they pretty much accepted it.
I had expected them to put us under hot lights and pull out our finger nails, but nothing like that happened.
Overall, I would say the presentation was much better than what I had imagined it would be going in.
I was starting to think better of Hilton as the time went on.
Then it went sideways a bit…
Customer Service
Once the two guys saw that we weren't going to buy they said they wanted a customer service person to come in to rate our experience.
I was a bit suspicious as I know how companies are — they go for the sale multiple times.
When the gentleman came in and started asking us to rate various parts of the presentation on a scale of 1 to 5, I castigated myself for being so skeptical.
Then the conversation started to turn.
Our guy stopped asking us questions and stated we "clearly did not understand the program". Not a great way to start a presentation — to insult us.
He then proceeded to tell us a series of facts about the program that we already knew — things we had learned in the proceeding presentation.
As part of his spiel he said that since 85% of people presented the program did not buy, he had a deal for us.
He started outlining his offer, again going through details we knew (where they had properties, how the program worked, etc.)
I was getting frustrated at this point since he was simply reiterating what we knew. If he had new information I was there to hear that, but I didn't need a re-hashing of what we'd just heard.
Instead of letting him go on, I said, "Hey, Jim (not his real name), we've already heard this. Also, we were told that this presentation would be over in two hours."
I then got out my phone and showed him the timer. It was at 1:57. I said, "You have three minutes to tell us whatever you want but we're done after that."
He got upset at this point and said, "You don't even know what I was going to say. This meeting is over."
Great! That's just the result we wanted!
He stood up and walked us to the front desk, not even saying goodbye as we got there (he simply walked on while we stopped to "check out").
We received our $200 credit voucher for a stay at a Hilton property (in the next six months) and left.
Overall Impressions
Here are some general impressions from our two hours with Hilton Grand Vacations:
The tone was much better than I expected. I know I've said this a couple times, but it bears repeating. Once we said no, they took it as that except for the last guy.
The last guy left a bad taste in our mouths, but that's what some of these folks are like. Too bad they didn't ask us to rate him.
I find it interesting that 15% of the people become buyers. I'm wondering if that's a real number or an inflated one. Seems high to me based on the presentation we received.
Almost $40k seems like a lot of money to lock into a program you've heard about for a couple hours. I can't believe so many people sign up for that much so quickly.
Overall, the whole thing wasn't a really great deal for us. Yes, they gave us some points, a discounted stay, and a $200 voucher, but the hassle (detailed in the second post noted above) wasn't worth it IMO. We won't be doing it again.
So, what do you think about it? Any questions?
I'd especially like to hear from people who own one of these places (or a similar one).
Why did you buy it? And what do you think of it after you've had it a while?