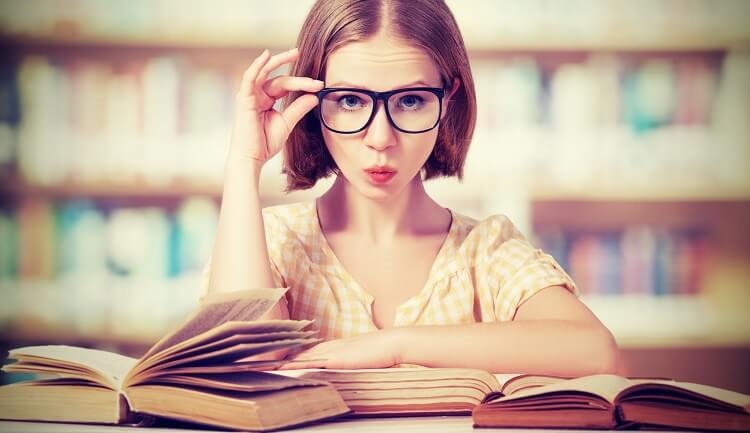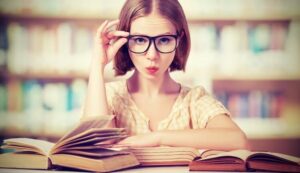 Today we continue our series on the book Own Your Career Own Your Life: Stop Drifting and Take Control of Your Future.
If you've missed any articles in this series, there are two ways you can catch up. One is to start with the first post in the series, What It Means to Own Your Career, and click through to subsequent posts. The second is to go to my career category and scroll through to read the posts you missed.
I really like this book — it's the best career-related book I've read in a long time — and despite many people's tendencies to ignore working on their careers, I urge you to read along and apply what this book says. Doing so could earn you much more than you'd make otherwise and allow you to enjoy your job more.
I'll be sharing key passages from the book as well as my thoughts on them.
Today we'll cover several topics and chapters, so let's get to it…
Connect to a Purpose
The first section today picks up where we left off last time talking about a career vision.
Their thoughts:
We have already talked a lot about having a vision and the benefits of getting clear on where you want to go with your career. The next step is to figure out why.
Turns out that the "why" is your purpose, as in "why are you in this career/job/etc.?"
The book then contrasts old and new habits around creating a vision with this:
Old Habit: Living and working without a clear purpose or "why."
New Habit: Reflecting regularly on your purpose (or "why") and asking yourself if you feel connected to your work. Memorizing your purpose and reciting it regularly.
And they summarize the chapter on purpose with the following:
Knowing your purpose and being able to connect it to your work and your company's values and purpose is important, yet, most people don't know theirs. They go through life drifting and unsure of why they are doing things.
You can improve your determination, focus, energy, engagement, and even your peace of mind by establishing your purpose and increase your productivity by connecting it to your company's purpose or values.
Your purpose does not need to be grand (like changing the world), and it need not be judged or approved by others. Your purpose only matters to you.
Be sure to write down your purpose, share with others to get feedback, and recite it to yourself regularly.
Several thoughts from me:
My main purpose was always to maximize my income while also enjoying my work (as much as anyone can enjoy "work"). I wanted to reach financial independence as soon as I could and I knew a good income was vital to that effort.
The "hows" behind each of these were to continually learn and grow so that I could get promoted — either within the company or externally. Either of these would both pay me more as well as give me more responsibility/challenge (which I enjoyed). I also worked for companies whose missions I believed in, so that helped fulfill the enjoyment side as well.
I then broke these down into tasks, which we'll get to later in this series.
How much the company's values connect to yours (and how important that is to you) is up to you. If you were trying to save the world in some way, I can see how you'd want them to tie together. But if your goal was to simply "do increasingly challenging jobs" than almost any company would do.
I think my purpose to make more did help my drive, determination, and so on. It also made me a bit of a free agent, willing to move to another company when the time was right. I made a job move (either internally or externally) every five years or so.
I agree that the purpose does not need to be grand (mine wasn't). As far as being approved by anyone, I never shared my purpose with anybody to receive approval. Why would I?
"Be sure to write down your purpose." Yes. I did this and I think it helped reviewing it regularly. It wasn't anything fancy and was something similar to what I posted above — simple but clear enough that I knew what it meant.
"Share with others to get feedback." No. What feedback do I need from others? It's MY purpose.
"Recite it to yourself regularly." Kind of. I wouldn't "recite" it to myself but I would review it monthly as I did a recap of where I stood versus my goals.
Making a Plan
From talk of a purpose, the book then moves to the idea of creating a plan for your career, with this summary:
Remember that a goal without a plan is just a wish. Just like when you get in your car or board a plan, you need a plan for achieving your vision or goals. It should include some SMART goals and milestones. What can you do on a weekly or monthly basis to help you make progress toward your big goal?
Once you've written down some goals, share them with friends, colleagues, and your manager to get feedback. Then refine them and start taking action. That first step is the most important because it will allow you to start making progress right away.
Some thoughts from me:
Once I knew what I wanted to accomplish, I set up to-do tasks for each major thing that I thought would help me achieve my goal. These included work-specific projects/efforts as well as the seven areas I discuss in How to Manage Your Career to Make Millions More.
These tasks then fed into mini-goals/milestones, which in turn fed into larger goals until they all worked together to accomplish my objectives.
I did not share my plans with friends or colleagues. With my boss I simply discussed his/her expectations for me as I detailed in 7 Steps to Millions More: Over-Perform.
I tried to be action-oriented (though I didn't always meet my own standards) and reviewed my to-do list daily, so tasks and (ultimately) goals got completed almost automatically as simply part of the process I created.
Once I achieved a large goal (like being promoted), the tasks would then adjust based on the position, my new level of responsibility, and where I wanted to go next.
Later in my career my goals changed from simply earning more to having a better balance between work and life. As a result I stayed with a job that didn't offer much challenge (but still paid well) but did allow me a minimal amount of time at work (no night work, no weekends, little travel). I would have been content to stay there to the end my career as I was content, making way more than I needed to reach FI, and I loved the people, but an opportunity came along for me to be the president of a $100 million company and I couldn't resist the challenge. Eventually this is the job that along with one more had me retiring 2.5 years from taking it.
Asking For and Getting Help
The next chapter is about asking others for help as you create your career goals and plans.
The book summarizes its thoughts in this area as follows:
Remember the African proverb, "If you want to go fast and do things quickly, you can certainly try them on your own, but if you want to truly go far and be successful, you need help." Start thinking of all the people who could potentially help you and then start asking. You might be surprised at the response. They are not going to judge you or think you are weak for asking for help. They might appreciate it because most people love helping others. Make that list and start asking. Just remember not to go too far or get too greedy or needy.
Take out your journal and write down all the people you could ask for help from and tools you could leverage to learn from (podcasts, books, etc.). Who can help you on your journey, and what would be reasonable to ask of them?
Old Habit: Trying to do everything yourself and thinking you are weak if you need help.
New Habit: Seeking out and asking for help when you need it and being as helpful as possible to others.
Here's who I got help from and would suggest you consider asking for help too:
Mentors — Find someone you connect with and learn from him or her. Be sure it's a person whose done what you want to do and/or accomplished what you want to accomplish. There's no benefit to following a pretender.
Friends — These are people mostly at the same level as you, though they could be one notch up. Be willing to help them with their goals, projects, and so on in exchange for them helping you. I had many co-workers who helped me out and I repaid the favor.
Outside learning — Read, listen to podcasts, and even take classes if that's your thing. You can learn from some of the best people in the world these days (and even could then, though it was mostly through books versus now might be more through audio books/podcasts), so why not take advantage of it? I learned from Stephen Covey, Dale Carnegie, and a host of others who helped me tremendously with my career. We'll get into career learning in detail in a moment.
Outside-of-company connections — This could be suppliers, customers, employees of other companies, industry connections, etc. As we'll talk about later in this series, it's important to have a great network and one great use of a network is getting help on your career goals.
Invest in Continuous Learning
The book changes directions at this point.
Part 1 was about setting a vision, goals, and plans for your career and we've covered all of those.
In Part 2, the focus is more on evergreen skills/activities that will help almost everyone grow their careers.
And we begin with one of my favorites — continuing to learn and grow.
Some thoughts from the book:
If you are not growing, you might be doing the opposite. I firmly believe that humans have a need and capacity to keep learning throughout our lives. And as I already said, the business world is always changing, so if we are not investing time in learning new things (trends, methods, rules, best practices, etc.), we might fall behind or be disrupted.
Many people think they are done learning once they finish school, but I think that is just the beginning, and the most successful people are the ones who continue to invest in learning throughout their careers.
My thoughts:
Again, the author is just too nice! Say what you mean, Andy! Yes, if you are not growing you are falling behind! It's that simple.
I think the principle that we need to keep learning and growing is a life principle, not just a career one. In money it certainly applies to careers but also impacts retirement, side hustles, investing, and the like.
I know people who have never opened a book since they left school. Yes, really. Yikes!!!
The bottomline for the author is that we need to continue learning and developing our skills. LOL, wish I had said that! Hahahahaha.
The book goes on:
In the talks that I give on preparing for your next career change, I often advise people to be more like a doctor or accountant. Why? Because unlike many other professions, doctors and accountants have continuous learning requirements. They must spend a certain number of hours learning each year to keep up with the latest rules, regulations, trends, and best practices.
There are some great companies out there that encourage their employees to take time out from work to learn or implore, but I have found those companies are few and far between. That's why it is up to you to take responsibility for your learning and growth. It is up to you to find the best knowledge and methods for learning so you can continue to learn, grow, implore, and be qualified for the jobs of the future (or the new job you want).
How do you keep learning when you have so many other things to do? You have to make it a priority. That means it is more important than other things, and you schedule time to get it done. Because if you don't prioritize it or schedule time, it likely won't get done, and you will fall behind. And trust me, I know there will always be more urgent things to do than sit down, read a book, listen to a podcast, or take a class. But just because those other things seem urgent does not make them more important.
That's why you need to make learning a priority and schedule time weekly for some learning or development activity.
My take on these:
Back in the day, many of the companies I worked for had a ton of training programs. In addition, you could supplement the company-developed programs with outside seminars and workshops. But as budgets got tighter and the need for profits increased, training budgets were among the first to be cut. At that point, I had to create my own plan for education and skill development.
The best class I had BY FAR was one on the Franklin Planner system. Back then it was taught by none other than Hyrum Smith who created the Franklin Planner (he was the main presenter way back then). He taught a system for setting goals and then creating and tracking tasks to make them happen that not only changed my work life, but changed my entire life. I used that system for every part of life and while it's morphed over time, there are elements of it I still use today.
Hyrum shared with us this saying which guided his actions and suggested it should guide ours: "There is no chance, no destiny, no fate, that can hinder or control the firm resolve of a determined soul." Ella Wheeler Wilcox
"That's why it is up to you to take responsibility for your learning and growth." Yep, it's up to you. And why shouldn't it be? It's your career and your life after all! Oh, and your most valuable asset — don't forget that.
You have to make/find time to grow yourself. Fortunately it's not that hard as we'll see in a moment.
"Just because those other things seem urgent does not make them more important." I first heard about urgent versus important tasks when I read The Seven Habits of Highly Effective People. But the principle seems to have come from Dwight D. Eisenhower who listed them as follows: 1) Important activities have an outcome that leads to us achieving our goals, whether these are professional or personal. 2) Urgent activities demand immediate attention, and are usually associated with achieving someone else's goals. They are often the ones we concentrate on and they demand attention because the consequences of not dealing with them are immediate. Learning and growing are important but not urgent so they can easily get passed by. That's why it's important you set priorities and tasks to get them done.
Places to Learn
The book now lists several ways you can learn as follows:
Let's start with the different methods or vehicles you can use to invest in yourself and continuously sharpen your saw. Here are a few ideas:
Read blogs, articles, white papers, and books.
Listen to audiobooks, podcasts, and audio classes.
Take online courses or watch videos.
Attend conferences, classes, and seminars.
Formal education
Social media
FYI, "sharpen the saw" is from Seven Habits as well.
Thoughts on these suggestions:
I'm a big fan of reading, though it does take more time and can't be done while doing something else. I started my career doing a lot of reading, but once audiobooks got fairly popular I did less reading and more listening.
Audiobooks, podcasts, etc. are amazing because they can easily be done while you do something else — commuting, mowing the yard, exercising, walking, etc. I used to rent audiobooks from the library and listen to them on the way to work. 20 minutes to work and 20 minutes back home gave me 200 minutes (3.3 hours) of learning time each week and I took full advantage of it. That time can really add up over the weeks, months, and years.
These days you can learn just about anything from YouTube. I wish that was an option while I was working.
I'm thinking conferences, classes, and seminars are less of a thing than they were in my day.
I did all my formal education at once — undergrad straight to MBA — and I'm glad I did. I don't think I would have gone back if I had worked after undergrad and going to school AND working at the same time is BRUTAL (I've had several friends suffer through it).
LOL. Social media. Hahahahaha. I think I'll pass.
Finding Time
The book now gives some suggestions on how to find time to educate yourself:
When and how will you sharpen your saw?
You are sharpening your saw now by reading this book, but it won't matter unless you make a plan and continue to take action. There is no shortage of content or options for you to learn. But the biggest hurdle that often gets in the way is making time to do it.
For some people, that might be on lunch breaks or Fridays or evenings after work. I am a big fan of the morning routine, so I make time to read books every morning for about fifteen to twenty minutes as part of that routine. It's not a ton of time, but it adds up and having that protected time on my schedule has made a huge difference. I went from reading two or three books a year before scheduling time to reading twenty-five to thirty books a year with dedicated reading time. And as a result, I've learned a lot.
You can also use commute, dog-walking, or gym time to listen to podcasts and learn. I have many friends who use their long commutes to listen to audiobooks. The average American spends about an hour commuting each day (although that may change after COVID). Most of them are listening to the "morning zoo" or otherwise zoning out. Why not use that time for something productive like listening to a book, podcast, or audio course?
Start a book club with colleagues and schedule meetings where you get together to discuss learning every week. Having colleagues or friends involved adds a level of accountability that often motivates people to get things done — the same way having a personal trainer adds accountability to get to the gym.
Some thoughts from me:
I agree that learning in any form is not as valuable if you don't apply it. I do this by adding things I learn and want to apply to my to-do list, which I use/track daily.
Lunch time is a GREAT time to get some learning in. I read at my desk for many years while I ate my lunch (brought from home). Even in retirement I have spent many days eating breakfast at my gym, reading a chapter or two of a book while I did. It was a tasty, educational, and relaxing time that I completely enjoyed.
Morning is a great time to accomplish key things as well. This works because you get lots of important tasks out of the way before the day gets ahold of you. It's one reason I still workout first thing every day — got to get the have-to-dos out of the way before you can do the like-to-dos. I have written a couple posts on morning routines. See Can Getting Up Early Make You Wealthy? and Five Morning Money Habits to Help You Become Wealthy for details.
"It's not a ton of time, but it adds up." This is a key concept! A few minutes here and there over time can make a HUGE difference. See Atomic Habits to Become Wealthy and Improving Your Finances with The Slight Edge for ideas and suggestions.
Commuting time is GOLD for educating yourself. And if that doesn't work there's mowing the lawn (shoveling snow in the winter), working out, walking, etc. I used to carry (and still do sometimes) books with me to appointments — doctor, dentist, etc. where I think there could be downtime.
I have never been a big book club guy but I know some people like them. A few times in my career we had the entire leadership team read a book and then we'd discuss it in our meetings.
Summary of Taking Action
The book ends this section by summing up as follows:
Old Habit: Spending all your time in reaction mode and learning no time for learning.
New Habit: Blocking time each day or week for reading and learning to help you prepare for the future.
Remember that the world is changing, nobody can predict the future, and the best thing you can do is start preparing now by doing the things that are important but not urgent, like learning new skills and building your capabilities for the future. To do this, you need to "sharpen your saw" regularly by prioritizing learning.
You can do this via reading, listening, taking online courses, going to conferences and seminars, and following futures on social media.
There are so many options out there to learn, so you have no excuse other than time and motivation, and you can get past those by connecting with your purpose and making it a priority to learn regularly. Once you figure out how you want to learn, don't forget to prioritize and schedule it so that it gets done. And find an accountability partner if you need extra motivation.
My thoughts:
I'm ok with "time each week" versus "time each day". I know things can get hectic so a daily practice is difficult for some. That said, if you learn during your commute, working out, or something you do multiple times a week, then this should be a piece of cake.
An accountability partner isn't a bad idea — especially for those who tend toward the social side and aren't as self-motivated.
Overall, moving from a go-with-the-flow attitude on learning and career management to a proactive attitude where you have goals and tasks that help you achieve those goals will go a long, long way to helping you make the most of your career.
That's a wrap for today. For the next post in this series, see Own Your Career, Building a Great Network.