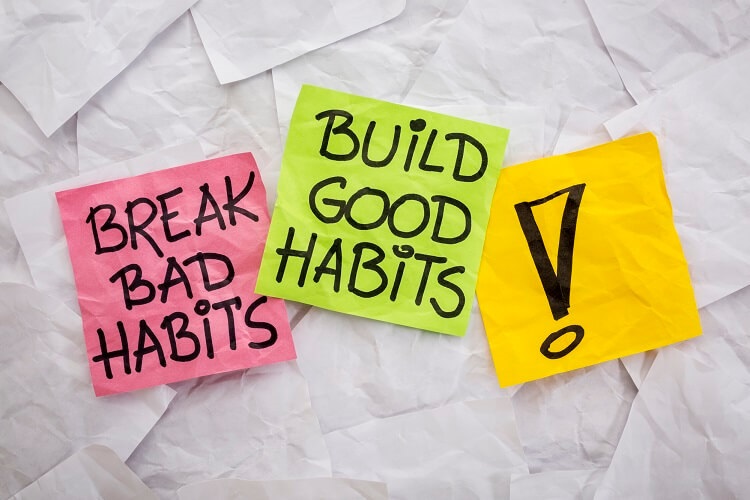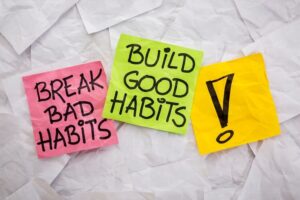 Just finished reading The Slight Edge
and loved it!
It's very similar to Atomic Habits
which I wrote about in Atomic Habits to Become Wealthy.
But I actually think I like The Slight Edge a bit better. It seems more inspirational and practical than Atomic Habits IMO. It was also published in 2013 versus 2018 for Atomic Habits so my guess is that the latter learned a lot from the former.
That said, they are both great books that I recommend highly.
Over the course of a few posts, I'll be reviewing the highlights from The Slight Edge and sharing my thoughts on them.
Book Summary
The best summary of the book is found early on in the following:
I began to realize that there was a profound success secret hidden within that roller coaster: if we would just keep doing the things that got us from failure up to survival in the first place, the things we already know how to do and were already doing, they would eventually carry us all the way to success.
What exactly are those things? What are the actions that move us upward on that curve—and what are the actions that drive us down? I'll tell you what they are, in a single word.
Simple.
The things that take you out of failure and up toward survival and success are simple. So simple, in fact, that it's easy to overlook them. It's easy to overlook them because when you look at them, they seem insignificant. They're not heroic or dramatic. Mostly they're just little things you do every day and that nobody else even notices. They are things that are so simple to do—yet successful people actually do them, while unsuccessful people only look at them and don't take action.
Things like taking a few dollars out of a paycheck, putting it into savings, and leaving it there. Or doing a few minutes of exercise every day—and not skipping it. Or reading ten pages of an inspiring, educational, life-changing book every day. Or taking a moment to tell someone how much you appreciate them, and doing that consistently, every day, for months and years. Little things that seem insignificant in the doing, yet when compounded over time yield very big results.
You could call these "little virtues" or "success habits." I call them simple daily disciplines. Simple productive actions, repeated consistently over time.
That, in a nutshell, is the slight edge.
In other words, making small progress every day can add up to big gains.
Do this and over time you can achieve great things.
And by setting aside a specific time to work on small, productive habits, you can ensure you make this progress.
When is a good time to do this? IMO, early in the morning.
Unfortunately, the opposite is true as well — small, bad habits can add up to something unpleasant.
One example: small spending adds up over time.
Anyway, you can probably already see why I like this book. 😉
The book lists "essential points" at the end of each chapter. Here are the main thoughts for the first chapter:
The same activities that take us from failure to survival would also take us from survival success—if we would just keep doing them.
You already know how to do everything it would take to make you an outrageous success. All you have to do is keep doing the things that have gotten you this far.
You have complete control over the direction that the rest of your life takes.
There is a beach bum and a millionaire inside each one of us. What makes the difference in how things turn out? You do.
Hard to argue with these.
There are exceptions, of course, but for the vast majority of us in the vast majority of situations, these are certainly true.
In short: your actions matter. Even the small, simple, daily ones.
In fact you could argue that small, simple, daily activities matter more. I'm sure the book would and I'm not so sure I'd disagree.
I do believe you can get a lot farther in life by hitting a string of singles consistently than hitting a home run now and then.
Personal finances is a great example of how our decisions/actions can impact our results dramatically.
I hear time and time again that "managing money is common sense". People often use this as an excuse for not studying and applying money principles because, after all, "everyone knows that."
So even the naysayers admit that the principles of financial success are pretty basic and easily understandable by most. So why isn't everyone wealthy?
One reason is that the difference between wealth and failure often comes down (in large part, not totally) to the small, simple, daily habits we build around our finances.
You know, the habits around earning, saving, and investing like:
Simple habits done daily turns average people into millionaires.
Simple habits ignored (or worked in the opposite way) can make us beach bums.
The book summarizes much of this in the essential points from chapter 3:
Simple daily disciplines—little productive actions, repeated consistently over time—add up to the difference between failure and success.
The slight edge is relentless and cuts both ways: simple daily disciplines or simple errors in judgment, repeated consistently over time, make you or break you.
Without the slight edge, you can start with a million and lose it all. With the slight edge, you can start with a penny and accomplish anything you want.
Nuff said.
The Difference Between the 5% and the Rest
The book goes on to talk about the difference between those who achieve something and the rest of the pack.
Its thoughts:
What's the difference between the 5 percent and the 95 percent who are not [successful]?
I'll tell you what it's not.
It is not heredity, education, looks, talent or inheritance. It isn't chance, blind fate, or dumb luck, and it isn't "preparedness meeting opportunity," either. It isn't karma. And it isn't an abundance or sincere wanting and wishing.
The 5 percent don't want success more than everyone else. They don't wish for it more, pray for it more, envision it more, or hope for it more. And it isn't that they deserve it more. Hey, we all want our lives to be successful. We all hope for it and wish for it, and you know what? We all deserve it, too.
But the 5 percent get it, and the 95 percent don't. Why is that?
There is only one difference: the slight edge.
The 5 percent all understand the power of the slight edge and how it is working for or against them. They may not use the words slight edge to describe it. They may not even see what they do as being guided by a "philosophy." But that's exactly what it is.
I would say that the difference COULD be heredity, education, looks, talent, inheritance, or any of the other things the author lists. There are examples of situations where those are the difference.
That said, I don't think those are the differences in the majority of cases. And certainly, even with those things a person can still fail big-time. (Just consider the number of people who get a big inheritance and then blow it all.)
In most cases, it's good habits practiced over time that make the difference. For some the difference is $10 million. For others it's $1 million. Either way, those are pretty good achievements.
The Millionaire Next Door and The Slight Edge
The author then turns to personal finances in talking about The Slight Edge and he uses the favorite book of millionaires to make his point.
Here are his thoughts:
The same thing holds true for success in any dimensions, from health to relationships to career success to financial success.
Remember The Millionaire Next Door? The big secret that Stanley and Danko revealed was that the millionaires they studied had developed the habit of doing ordinary little insignificant everyday things with their money. It would make an exciting story if they had gambled their last dollars and amazingly hit it big in the stock market with a little stock that came from behind and stunned the financial world. But, nope. It wasn't like that. The first of the book's seven rules is, "Always live below your means." Nothing too exciting about that, is there?
Downright mundane.
And the rest is like that too. Nothing these "ordinary millionaires" did to build their riches were complicated, difficult to understand, or hard to do. None of them took sophisticated knowledge or special skills. What these millionaires did was simple: they mastered the mundane.
Several thoughts here:
Just another reason to like this book — it loves The Millionaire Next Door! 😉
Why are Some Successful and Others Not?
Some reading this might be wondering about the details — why do some succeed with these principles and others don't.
The author's thoughts:
So by now you've probably got a question burning in your brain. If these things are so simple and so easy to do, how come only 5 percent do them? Why don't more people do them?
In fact, why doesn't everyone do them?
The world of finances is one of the easiest places to see the power of the slight edge in action. Everyone thinks they know about the power of compound interest. But most people don't, not really. if they did, they'd be using it. And clearly, most people are not.
There's a principle called Parkinson's Law, after the man who coined it, Professor Cyril Northcote Parkinson. Parkinson's Law goes like this: "Work expands to fill the time available for its completion." Here's how that looks when you apply it to the world of personal finances: Whatever I have, I spend. Actually, in today's world it usually means something more like this: Whatever I have, I spend that—plus a little more.
How hard is it to put aside a few dollars a day, or a little each week? Ridiculously easy. Yet most of us don't do it. The United States has one of the highest per capita income rates in the world—and one of the lowest savings rates.
Why is that?
Or take food and health as an example. Eating offers one of the best everyday examples of the slight edge there is, simply because eating is something we all do every day throughout our lives. And there is no big mystery to what healthy eating looks like. Yet overweight and obesity continues to be a huge and growing problem in the United States. Two in every three Americans is overweight, and almost one in three qualifies for the definition of obese. In the past thirty years, obesity in kids has tripled.
This isn't news; Americans know they're overweight. In fact, we spend huge amounts of money on diet books and diet programs to help us lose that burdensome extra weight. There are more than 30,000 fitness clubs in the United States, all aimed at serving the national desire to lose weight and be fit. And it's not just a question of being a little too heavy, or of how we look. Nutrition is one of the most significant factors in society's major killers, like heath disease, cancer, and diabetes.
Most of us are literally digging our graves with our teeth. And we know all this—yet clearly the majority of us aren't doing anything about it. Why not?
Ok, now he's getting into our business!
But he's certainly talking the truth. As I said above, most people know what to do to become wealthy, they just choose not to do them.
This is why self-control is one of the 10 crucial qualities you need to reach financial independence. With it, you will practice the daily habits that add up to big results. Without it, you're sunk.
And what can I say about the eating example? We all know it's true.
Yes, there are exceptions. But don't let exceptions run your life. These principles are true for most people in most situations. Apply them and you'll be better off, no matter what situation you're in.
Ignore them (for whatever reason — or excuse) and you'll suffer the consequences.
So if the slight edge is so easy and will give great results, why don't more people do them?
That's exactly the issue we'll discuss in the next post on this book. Read about it in part 2.