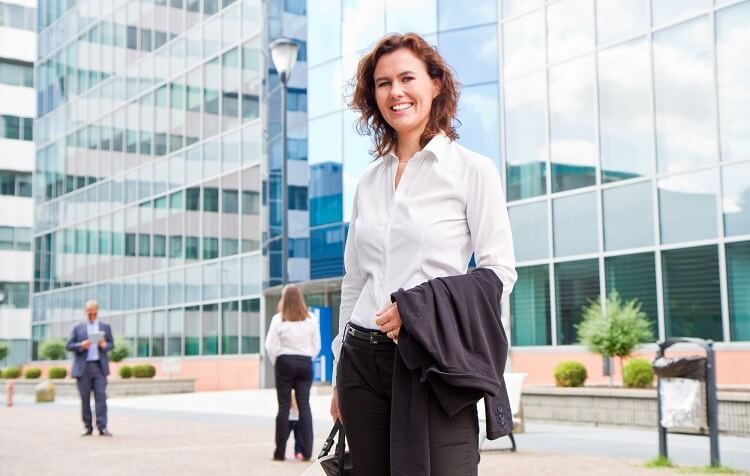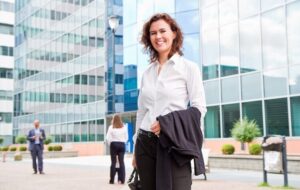 I'm about to do two things that many readers will dislike.
The first one is that this post is focused on creating a New Year's resolution, which many readers don't like. But since I've been a resolution setter all my life and been writing posts on resolutions since I started blogging in 2005, I can't stop now. LOL.
Second, this post (and many to follow) is about making the most of your career. People hate the idea of making the most of their career (I'll tell you why in a bit).
But for now let me encourage you to stick with this article all the way through because applying what it says (as well as subsequent posts in this series) can mean MILLIONS of dollars for you, earlier retirement/financial freedom than you ever imagined, and more joy and fulfillment from your job.
In other words, it's a pretty good deal all the way around.
Don't believe me? Stay tuned.
Resolution for 2022
I'm not sure people hate New Year's resolutions as much as they simply don't stick with them.
Here's what Forbes says on the subject:
Every year more than 50% of people make New Year's resolutions to lose weight, quit smoking, work out, save money, get a promotion, get a raise, and more. And yet, virtually every study tells us that around 80% of New Year's resolutions will get abandoned around this month (February).
Ok, so not a great track record.
To try and combat this decline, I'm going to challenge you to simply focus on one and only one resolution this year: making the most of your career.
You probably know why this is important, but just in case you don't, here are some posts to shed some light on the subject:
After you read these, you should be convinced that your career can make a huge difference in your net worth.
But in case you aren't, take one extra step and plug your numbers into my Impact of Career Growth Calculator. That will show you what you're missing if you choose to ignore focusing on your career.
All I ask of you in 2022 is one simple resolution that can have a huge impact on your finances. What's not to love, right?
Well, I'll tell you what's not to love. People hate being told to work on their careers.
Hate for Growing A Career
I've detailed how people dislike career advice in The Paradox of a Career's Impact on Financial Independence as well as explained why people need to fight that feeling and focus on their career.
When you do, a lot of great things happen:
You make more money. Assuming you don't spend any more this increased savings makes a HUGE difference in growing your net worth. As a result…
You get to FI faster. All that excess savings invested over 5, 10, and 20 years can really add up. It allows you to reach financial independence years sooner than you would have otherwise.
You enjoy your job more. As you grow your career, it's likely you'll be given projects and responsibilities that most people find more fulfilling, challenging, and simply "better" than what many others work on.
All these add up to one basic fact: you need to make the most of your career.
Having a Millionaire Income
I often get comments like this (a paraphrase from the many similar comments I get) to my millionaire interviews:
"If I made that kind of money, I'd be a millionaire too."
This ignores the spending/saving side of the equation, but let's just focus on earning for now.
To people who ask that question (or are wondering about it), I'll turn the tables and ask you:
What are you doing to earn more?
Do you have an active plan to grow your career?
What sort of raises have you received over the past several years?
Most respond that there is no way to get ahead in their field, their company is terrible with raises, or some other excuse.
Let me say this:
You can come up with excuses all day. Where will they get you? Nowhere. So please leave them behind.
There is someone in every industry, company, area of the country, etc. that is making good money and more than the others. Why? Because they are willing to do what the others don't do. If anyone does those things they can get the same results. Said another way, if you want what someone has you have to do what they've done.
BTW, you don't have to earn a millionaire's income for growing your career to work for you.
Let's say you earn $50k a year and are able to takes some steps to now earn $55k a year. Will that extra $5k make a difference for you? You're dang right it will!
And even more, now you're building off of a $55k salary. let's see if we can get it to $60k, then $70k, and then higher! All that extra money will make a very big difference for anyone regardless of their current earnings or their total earning potential.
So with all that said, I am embarking on a series about growing your career from the awesome book Own Your Career Own Your Life: Stop Drifting and Take Control of Your Future. I hope you will join me as I know what we learn from it can help people make more money.
Before we begin, let me say that I know many people have performance reviews going on now and by the time we work our way through the book, a great opportunity to grow earnings this year may have passed. For that group, I'd suggest you read 7 Steps to Millions More: Over-Perform immediately and implement those steps this year. Then read the rest of this series and use what we learn to build on it for next year.
With that said, let's get started with this book…
Owning Your Career
In today's post we'll simply share the introduction to the book's thinking to get us started.
I'll add my comments along the way as well.
Let's begin with this:
Most careers happen accidently. Someone recommends a major course in college or trade school, and we choose it because we don't have any better ideas. Or we take a job for money (or desperation) and several years later find ourselves in that same field without ever really being intentional about what we are doing.
And there's nothing wrong with starting a career that way. We all have to start somewhere. And very few people are born knowing exactly what they want to do with their life. Even if they do, they often face unexpected challenges and have to make changes. Without a clear vision or goal or a plan to achieve that goal, most people drift along, mostly reacting to life.
Several thoughts here:
Let me begin by stating that much of this summarized my career life. All I knew early on is that I wanted to make a lot of money. So I went from wanting to be a veterinarian to a lawyer and then into business. I talk about how this all came about in Who Am I? if you want specifics. Needless to say, I did my fair share of wandering around looking for the perfect career fit.
Even after I landed on a career, it took me a lot of trial and error to learn how to grow a career. There were many years that I floundered without solid goals and action steps to move my career forward.
So I am not the poster boy for career success by any means. But I did figure it out along the way, applied myself, and ended up increasing my earnings at a compound annual growth rate of 8.16% for the 28 years I worked. All this is to say that if I can succeed in the haphazard way I did it, you, with the benefit of my experience and the guidance of this book, can do much better.
"Most people drift along." As we'll see, much of this book is about the opposite of drifting along. If you just learn this one thing, the time spent reading my posts on this book will be worth it (and very productive for you).
Next the book shares more of my past history:
Because we will always encounter challenges in life, and unless we have a strong vision and purpose and drive to achieve a certain goal, those challenges will likely knock us down. I wasn't intentional about what I was trying to achieve or how I was going to get there. I had a general idea of what I wanted to do, but I didn't think too much about it. And I certainly didn't put that purpose or goal above the fun things like going to parties with friends. Can you relate to this? Has this been you in the past?
Hahahaha. Was he along for the ride as I struggled?
I floated along for much of my early career as well. I think this is fairly typical unfortunately.
That said, we're past that now because this book is going to help us. We are DONE floating along.
That's because the book is about taking action:
This book is about taking control and owning your career and life. It's about achieving your goals. And it's about taking control of your future.
Sounds pretty good so far, right?
But you may be wondering, what exactly does it mean to own your career?
Here's how the book defines it:
For this book, when I say, "I own your career" or "own your life," that means taking full responsibility and being intentional with your actions. It means having an idea of where you want to go, making a plan, and then taking steps to get there. It means that you don't wait for others to tell you what to do or where to go. It means you don't blame others for your problems. Yes, there will be things that happen outside of your control, but owning your career means you focus most of your energy on what's in your control and keeping moving forward.
Basically, the idea is that instead of simply going with the flow with your career and allowing it to be managed by companies, bosses, co-workers, circumstances, and chance, you're actually going to develop a plan and manage it proactively.
As well you should because your career is a multi-million dollar asset. And you should treat it as such.
Even better, it can be worth millions more if you manage it correctly.
And finally, you probably spend at least 40 hours a week at your job, likely more. Wouldn't you like that time to be more enjoyable? If you manage your career, it can be.
This is great stuff! Can't you see how growing a career makes much of life and money so much better?
BTW, don't think I'm going to have you spending hours a day managing your career. Most of the steps can be done in the normal course of your work life and require no additional time or effort.
Additional Thoughts on Owning Your Career
The book shares several thoughts about owning your career in the opening. Here are some highlights I thought were worth passing along:
You can think of it as owning a business. When you are the owner of a company, no matter what happens in the world or economy, you are responsible for everything.
Perhaps the biggest reason to take ownership of your career is simply that nobody cares more about it than you do.
So, you can sit around waiting for others to tell you what to do, or you can start taking ownership, getting intentional and blazing your own trail. I would rather own my career and life because I've learned that other people don't care as much about my career as I do. They have their own lives to worry about.
My take on these:
I like thinking of your career as a business. Why? Because it is a business and you are the product. You sell the product (your time, skills, and experience) for money. Now if you manage, market, and develop your product correctly, it becomes more valuable and hence sells for a higher price. Sounds great, right?
I also agree that no one cares as much about your career as you do. Why would they? And why shouldn't you care about it? I look at it this way, why wouldn't someone care about their largest asset enough to invest time and effort into making it worth more?
If you go with the flow, you get go with the flow results which are almost always suboptimal. If you are intentional and plan your own path, your results will be much better, even spectacular if you apply the right efforts over a long period of time.
So who's with me? I am asking you to take this journey and spend some time focusing on your greatest asset so you can reach FI faster.
For the next post in this series, see Own Your Career, Setting a Vision for Your Career.