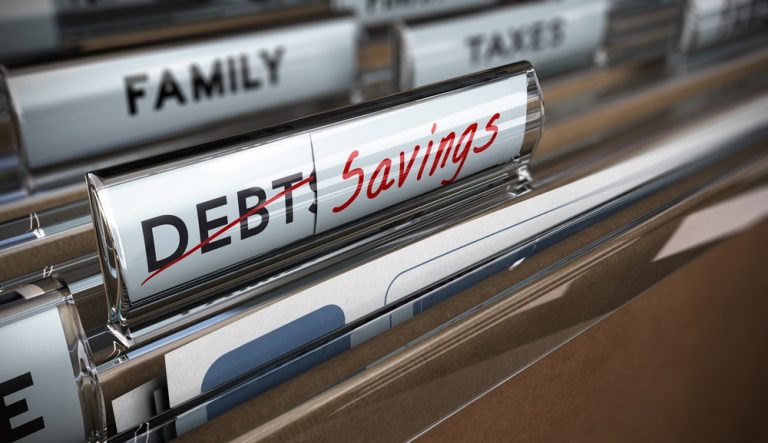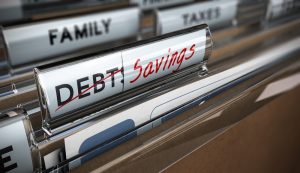 You probably noticed that I've only been posting twice a week since Memorial Day.
I decided that I was going to take much of the summer off — having a GREAT time BTW. I also thought you are probably doing the same and that two posts per week were more than enough for now. I'll go back to three a week after Labor Day.
That said, sometimes an idea or situation pops up and it's worth inserting into the posts I already have scheduled.
Today's post is just such an example. It covers an on-going debate that we've chatted about in the comments many times but have never had a dedicated post on.
It started with an email from a reader a few days ago with the following question:
I've been following your blog for a few months now. Where do you think someone with debt falls on the ESI scale? I've done a good job of Earning more income, but not sure what to do with the Saving and Investing part since I have debt.
I have $33k in Auto Loans and $63K in a Student Loan. It's the only debt I have. Should I focus on the debt or would it be smart to focus on the Savings and Investing, and whatever is left put towards debt? The second way would take longer, but it could work out for the best.
This is the age-old "should I pay down debt or invest?" question that I know will generate lots of conversation. So I simply had to add it to the posts I already had planned.
What I Did with Debt and Investing
Things were a bit different in my day.
The only debt we had was a mortgage and it was at what seems like a loan-shark rate of 8% or 9%. That was a good guaranteed return so we worked at paying it off asap.
In addition, we wanted to be completely debt free as a personal decision/lifestyle, so we may have paid it off even if the interest was lower.
Today's Situation
But things are a bit different today.
With interest rates so low and the stock market on fire, is it worth paying off debt before investing?
I know there will be passionate thoughts on both sides. I emailed the reader back, asked him if I could let you weigh in with your thoughts, and he said "sure".
So have at it in the comments below.
My Take
I do want to give some thoughts on the issue but also don't want to sway the discussion. So let me say this:
If you do well enough with the Earn and Save phases, you don't need to make an either/or decision here.
Here's what we did:
We focused on growing our income at a good pace.
I added to it by creating a side business (freelance writing).
We were frugal and controlled our spending, creating a huge gap between what we made and what we spent.
Thus we had a huge surplus. We were able to fully fund my 401k as well as pay off our mortgage fairly quickly.
Once the mortgage was gone, we took the extra money and saved in a taxable account (which then grew like crazy).
So in the end, I'd suggest the reader look at opportunities to cut come spending. He's done well in earning, so why not control spending to have a big gap, fully fund his 401k (at least to get the full match), and THEN consider paying off the debt?
Anyway, I'll let you take it from here. Let me (and him) know your thoughts below.