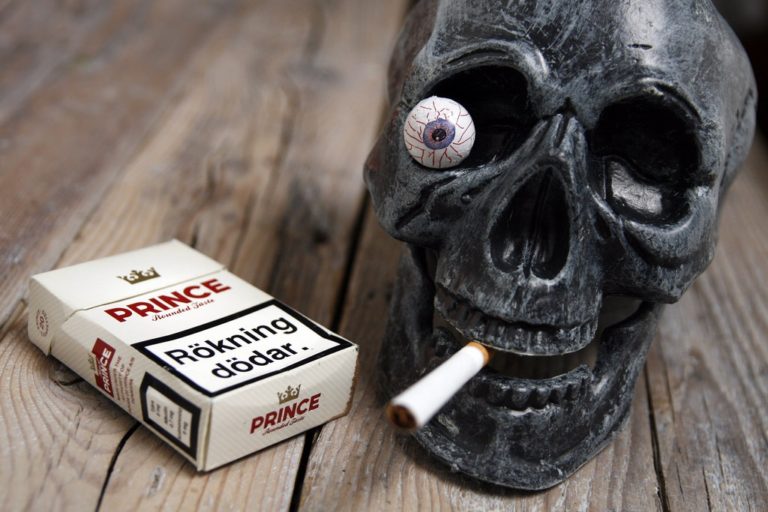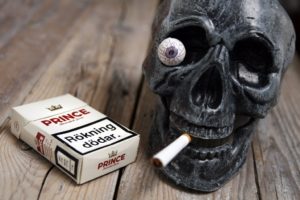 Summary: Between the cost of cigarettes and health-care-related costs, smoking can cost you over $1 million over the course of a lifetime.
Today we're continuing our series on how being healthy can grow your net worth.
So far we've talked about how working out can grow your income and how you can save money by being the right weight.
Today we're going to cover how you can save a bundle of money by not smoking. In fact, Money magazine says you can save $1 million. But we'll get to that in a minute.
My History with Smoking
I have never smoked, but both of my parents smoked when I was growing up.
And they weren't light smokers. I'm talking 1-2 packs a day. They did this for years — decades really, until they quit in their 60's.
They tried to quit many, many times. They tried cold turkey, hypnosis, patches, and probably two or three other methods I'm forgetting. But the results were always the same: my dad would be strong and could have quit many times, but on day two my mom would start moping around. On day 3, she'd be crying. And by day 4, she'd be smoking again. Then my dad would start because he couldn't stop if she was around and smoking all the time.
They would forget about quitting for two to three years or so and then the next method would come up with the same results.
Eventually it took my mom getting cancer and heart disease to stop them both smoking but it was after many years of puffing away.
My Son's Friends
My son had some friends over from his work the other day. They were bemoaning the fact that they didn't have any money for food, rent, to have fun, etc.
After they left my son and I were talking and I mentioned that both of his friends smoked. I started doing the math for him:
His friends make $10 an hour
They work 30 hours a week
That means their weekly income is $300 and monthly is $1,300 a month
This is gross of course, so taxes are taken from this
The cost of a pack of cigarettes varies widely from state to state (because taxes are so different from one state to the next) — they range from $5 to $13.50 per pack. Here in Colorado they average $5.93 per pack
Assuming my son's friends smoke a pack a day at $5.93 per pack, that's almost $180 per month (14% of their monthly expenses)
We talked about how much food, fun, and so forth his friends could buy with an extra $180 a month. It was eye-opening!
$1 Million Up in Smoke
Now back to that Money magazine piece that details the costs of smoking. Some highlights:
Lighting up burns a big hole in your wallet. Buy a $7 pack of cigarettes a day, and you're spending $2,555 a year. Over 20 years your tab skyrockets to $93,987, assuming prices rise by 6% a year. Higher health care costs deepen the financial damage—besides lung, throat, and other cancers, the list of costly conditions tied to smoking includes heart disease, strokes, and diabetes. According to the American Cancer Society, tobacco-related health care costs are $35 for every pack smoked.
And that's not all. You'll pay more for life insurance, and studies have shown that your earnings can suffer. A new study from researchers at Stanford concluded that smokers make $5 less per hour, on average, than nonsmokers and need more time to find a job when unemployed. An analysis by the website WalletHub found that, on average, smokers will lose at least $1.1 million to the habit over a lifetime—in some high-tax states, that total is a staggering $2 million.
So, just like my son's friends who lose a ton of their money by smoking, over a lifetime, smokers lose a boatload of money.
There's not much more for me to say other than I just don't get it. Don't you think that if there was something you knew was costing you a fortune, would reduce the quality of your life, could impact the quality of life of those around you, and could even kill you that you'd give it up? Wouldn't you do whatever it took to stop?
I'm sure there are some ESI Money readers who smoke and will hopefully share their thoughts with us.
photo credit: Røyking dreper / Smoking kills via photopin (license)