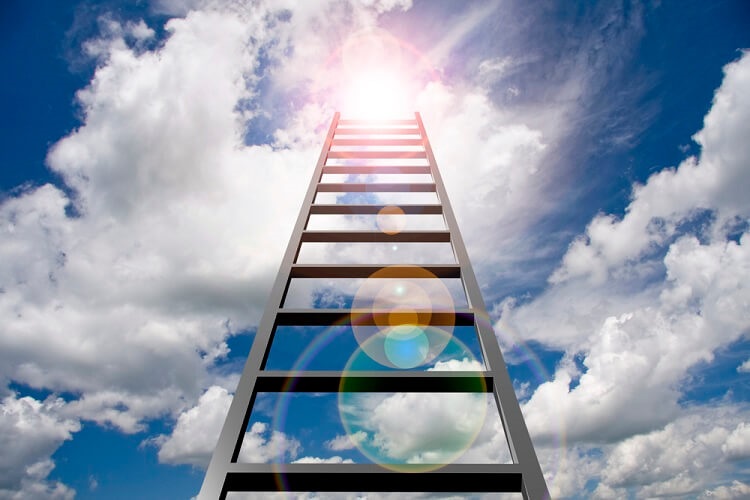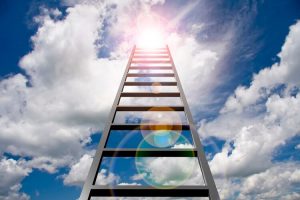 The following is a guest post from Mike at MikedUp Blog. Mike calls on past and present life experiences to help readers change their lives through improvements in fitness, finance, and family.
Anyone reading this site for more than 15 seconds knows I'm a big fan of growing your career (and thus your income).
After all, doing so is a major part of the "E" in E-S-I, earning.
Careers is one of the top categories at ESI Money and here are a few highlights in case you missed them:
And there's more, of course. But this is a guest post, not a highlight reel.
Anyway, when Mike offered to share his tips (from an employer's perspective) on how employees can grow their incomes, I jumped at the chance. Anytime I can provide great ideas on growing income, I'm excited to share that with ESI Money readers.
So with that said, let me turn it over to Mike…
————————————-
My morning was scheduled full of meetings outside the office. The docket included our accountant, a lawyer, and a landlord. As we were 4 months into operating our fledgling dental office, I was optimistic that this day's meetings would prove productive and ultimately help us move forward as a business – and as a family.
Those rosy thoughts turned to thorns when I saw my wife's call coming in at 7:50 – 10 minutes before my first meeting. The words were bad but her tone was worse, "We've got a problem and I need you to talk to Jess." Jess (not her real name) was one of our star employees. The one that patients always asked for. And when they wrote positive reviews (which they did frequently), those reviews most commonly referenced Jess' superior attitude, ability, and general demeanor. Jess was a rockstar.
"I've got 10 minutes. What's going on?"
I spent the next 7 minutes talking to Jess on the phone as she cried uncontrollably and fought to regain control of her nerves.
After our conversation, I hung up the phone, sat through vital meetings that I didn't completely pay attention to, and ultimately wondered how I had been so stupid that one of our best teammates may have just slipped through our fingers. No roses – all thorns.
What I had neglected to do as a CEO was to take care of my people.
Jess had been approached by a previous employer with an offer for full-time employment. They wanted to pay her $2/hour above what she earned through us, give her healthcare coverage (none with us), a retirement plan (nope again), and life insurance (come on you jack-wagons!?!)…
And all because I hadn't yet had Jess' annual performance evaluation – she had no idea where she stood to earn all those benefits with us. She loved our business and us as people, but she had to make herself priority #1.
I invited Jess to our dinner table that night where we sat down and developed our company's plan for performance reviews and compensation discussions. And having both sides equally represented and open to discussions was groundbreaking. It was unquestionably the most valuable meeting of the day.
From that discussion, we developed these 7 steps to meritoriously earn raises at work…
1. Care about the success of your team
I've sometimes referred to this as an individual's "Give a Damn – Factor." If your attitude is to just come in, punch the clock, do the minimum, and go on about your life – that's completely your prerogative. But it's like not voting then complaining about the winning candidate. When you get continually passed over for promotions and good lateral transfers, no complaining. That ticket was punched with your approach to your work.
But. If you're someone that cares about giving great effort, taking care of your customers, and isn't afraid to go above and beyond the SOP (Standard Operating Procedure), then congratulations – you're a valued team member.
This doesn't stop with your individual results. To care about the success of the team is putting your personal ego aside and truly devoting your time at work to moving The Team forward. I'm talking about celebrating your peer that lands a big new customer, offering to do the less desirable portions of the job because it needs to be done (and why not you?), and supporting peers when they make mistakes rather than trying to jump upward off their back.
If you truly give a damn, you'll make decisions based on, "Will this option be best for the team?" By removing individual ego and committing to team success, sure it may sting in the short term. But as time moves on and your employers see your repeated extra efforts toward the team, they'll start thinking about what they need to do to keep you around.
2. Review your job description – and crush it
It is critically important to know how your success will be measured at work (i.e. what does winning and also losing look like?). The first step in this process is meticulously reviewing your job description. In fact, we encourage our employees to come to us if their job description isn't accurate. If there is something they no longer do – or – if there is a task they perform regularly that isn't on the document then we make a change. So, if your job description isn't accurate, speak up early.
When it comes time for your annual review and your boss pulls out your job description to measure your level of success, you should know exactly how that conversation will go.
Now that you have an accurate job description on file and you're crushing those tasks, it's time to step it up and achieve greater results. For this, you should be asking yourself questions like:
What can I do to exceed my sales quota by 20%?
How can I earn more than the required number of positive reviews?
Where are a few areas that I could spend less money to reduce expenses by 15%?
Pick one of these categories (or any more applicable one), and far exceed the minimum requirement. Soon that will be common practice for you. Then it's on to the next.
3. Be an asset to your peers, not a liability
You know exactly who I'm talking about when I say: "____ is the coworker that always needs help with tasks at work." You also have someone that comes to mind for this: "____ is a go-to when I have questions or don't know exactly how to do something at work."
Which category do you fall into?
If you're already a go-to then congratulations, summiting your mountain is a smaller climb. But it can be equally as treacherous. Your challenge as a more experienced coworker is to actually be productive with your knowledge. Don't cut others down when they come to you. Help by providing the correct answer but also by providing the "how" or "why" to your peers. This way they will come to glean an understanding from you rather than forming a dependent relationship.
Also, don't remind them that you know more – everyone already gets that. That's why they come to you in the first place. Reinforcing your intelligence will only help to build resentment.
If you're in the less informed crowd all hope is not lost. I'd actually argue that you're in a better position because you have more improvements to make. But, rather than running straight to your informed colleague, here are 3 steps to take instead:
Never ask a question that you can find the answer to. Find the answer and move on with your day.
Work to understand why rather than what. If you build your understanding of why you made a decision, then when things go badly, your explanation of your actions will be thought out, informed, and more respected.
Never ask the same question twice. If you can't find an answer and taking a gamble isn't in the cards, then take a detailed note of your situation, the response you made, and the reasons why.
4. Build a relationship with your boss
Walking around the office wondering what your boss' frustrated mood may be about can be a debilitating state of mind. But, if you work to build a respectful, two-way relationship with your boss, the trust you earn in time will free your mental space to perform most effectively.
What do I mean? I once worked with a short-tempered boss. And every time she stormed into her office and shut the door, I'd wonder, "What did I do to piss her off this time?" Turns out, this feeling was shared by multiple people on our team.
One day (during a performance review), I told her, "I know that if you have a problem with something I've done wrong at work, then you will come to me so we can discuss the situation and improve." She nodded. In following meetings, I would reinforce other similar points. And with those statements, I reinforced the standard that: if she doesn't tell me about a problem then there is no problem.
By communicating clearly with these topics, we established a good working relationship that continues today. Ultimately, that relationship gave me confidence and freedom at work.
5. Find a novel way to earn your company more money
The main way we decide how much of a raise to give to our employees is by reviewing their contribution to the financial success of our business.
We've had 1 employee call our dental laboratory to negotiate lower fees for the products they provide. Now we get the higher quality product at the value price.
Another developed a membership program that helps to provide lower-cost procedures to our patients without dental insurance. This helps us get more patients in the door more often.
Finally, one teammate developed a kid's corner that highlights all the cavity free kiddos that visited our office for a month. At month's end, we draw one name for a Dairy Queen gift card…
Without the environment that supports each other's ideas and encourages innovation, we'd be paying more for lab work, missing out on uninsured patients, and probably treat fewer kids.
So I ask you: what can you create at your job to help improve the bottom line while ultimately helping to improve your company's profile in the community? It doesn't have to be a huge or costly idea, but when you pitch it and it works – your boss won't forget where it came from.
6. Own your mistakes… Then act to improve
You're human. So congratulations – you will make mistakes. And these will become phenomenal opportunities to show your true value and ability.
Don't freak out. No, I'm not being sarcastic. How do you respond to adversity at work? Do you retreat inward when your team fails, side-step blame, and shirk off extra responsibilities? If so – you will eventually lose in the end. The promotions will go elsewhere and you'll be seen as a liability more than an asset.
Conversely, you should take ownership of your mistakes. What does that mean? Well, it means 2 things.
When your boss is looking around and asking, "What happened and why did we fail?" You put your hand up and own your failure in the mission. If you approach the challenge of failure head-on and accept responsibility, you'll be seen as honest and therefore more trustworthy. But it doesn't stop there.
After you take the initial hit of blame from your boss, you accept it then tell them exactly what you're going to do moving forward to make sure this mistake doesn't happen again. Then you follow through.
When you make a mistake once, learn from it, improve, and move forward – now you're an honest and trustworthy problem solver that isn't afraid to learn new things. Those all sound like promotable qualities to me.
7. Understand your company's mission and make decisions with that mission in mind
If you know what your company truly believes and understand why your bosses make certain decisions over others, that's when you can make the most positive impact. If you don't know your company's mission statement or ethos – ask. If there isn't one, congratulations, you've just identified a novel way to improve the company (#5 above).
Once you understand the ethos you can understand the culture, and now you can make your decisions with that overarching culture in mind. When your actions and decisions at work are based on the true values of the company – that's when great things can happen. And when great things happen for your company, great things also tend to happen to your paycheck.
————————————-
Jess left our house that night and our business had been changed forever.
We were incredibly fortunate. Jess could've jumped ship and taken all her talents, positive reviews, and possibly patients with her. But because she chose to come to us and have an incredibly difficult conversation – we've improved as a company and as individuals.
Jess showed that she cared about the success of our team in combination with herself, not as independent goals. By coming to us, she helped to build a strong relationship with her boss and had open conversations about where she could improve. Her honesty helped me to open my mind as a boss to see what I could do better to make our employees happier.
Now we have regular discussions with our team about progress, compensation, and benefits. We've worked together to create a culture of support and teamwork. And because we've instituted these 7 steps to meritoriously earn raises at work, we've become more profitable as a business and our employees have earned some significant improvements in wages and benefits. All because Jess took action.
And as for Jess: I'm thrilled to report that she remains with our company today! Not only that, she works every day to improve herself and help the team around her. Now, I'm thinking about ways I can increase her wage and benefits before we ever get close to another thorny situation.
Back to the beautiful roses… And so glad to see them.
P.S. For those who prefer a video version of this post, see the ESI Money YouTube channel.