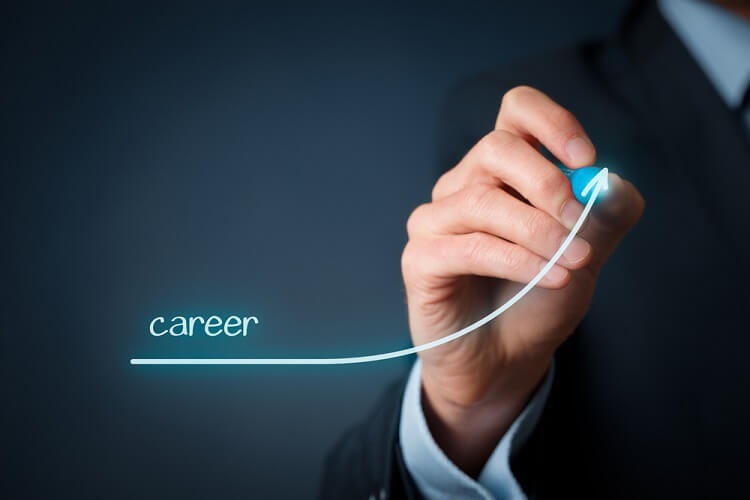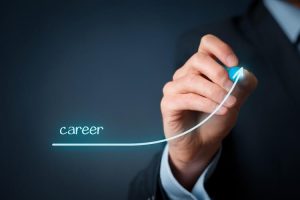 This is going to be a special post.
Since this blog's beginning I have written about the value of growing your career.
It's a vital part of the "E" (earn) on this site. And I've said over and over again that if you can earn more in your career, it makes a lot of other financial issues much easier. Some might say I "harp" or "nag" on the issue. 🙂
Whatever you call it, I've covered the topic from several angles.
A few of the highlights:
But one thing always seemed missing. Up until now I've had to use examples to illustrate these points. That solution is "ok", but it's also inherently limited because any example contains just one possible combination of factors. The chance that the combination would exactly fit any one of ESI Money's readers would be a miracle. So where's that leave the other several thousand who think "well, that example doesn't apply to me?"
I always wanted a way readers could see their own personal results based on their unique circumstances. Now that finally can happen.
Career Calculator
Today I am launching my "Impact of Career Growth Calculator".
The calculator below allows anyone to input their current earnings information and potential changes to see what the difference is over time.
In this post I will explain how the calculator works and provide some extra commentary for those wanting to make the most of their careers — whether they have 50 years to go or only five.
The Calculator's Goal
Before we get into the details of how it works, let's discuss what the calculator is trying to accomplish.
The calculator is built around four scenarios:
Base Case — This is where you are now — what you earn, your expected annual increases, and how many more years you plan to work. This is your current scenario which, for most people, includes absolutely zero effort at growing their careers.
Negotiated Higher Salary (listed as "Higher Start" in tables) — This is a higher starting salary that could be attained if someone (or you) negotiated it at the start of any given job. I have written about the difference a higher starting salary can make and how negotiating up front can have huge earning implications. This scenario puts numbers to those thoughts.
Increased Annual Raise (listed as "Higher Raise" in tables) — This scenario shows the impact of higher annual raises every year. If your base expected annual increase is 3%, what happens if you apply the principles I suggest and get 4% instead? Or 5%? Or more? This is where you'll see a huge financial impact.
Both — This scenario assumes you negotiate a higher starting salary AND grow the annual increases you receive. There's no law against doing both, right?
Of course no matter what you do to earn extra money, you could simply blow it. Then all that work is for nothing.
The calculator assumes you'll save at least some of the extra earnings and you'll invest it. But you decide how much. You'll also select what you think you can earn on the money.
I'm getting a bit ahead of myself. For now, let me introduce you to the calculator and below I'll explain the inputs (just for those who need a bit of detail).
Current Salary Inputs
The calculator has several inputs. Let's start with what's listed under the "Base Case" heading. As stated above, these inputs reflect your current career trajectory. The key inputs:
Starting Salary -- This is either the salary you'll earn one day (if your job is brand new or if you want to just run some "what if" scenarios) or is simply your current income. Whichever it is, enter in an annual amount.
Annual Raise -- Move the blue dot on this slider scale to set your current (or expected) average increases expressed as a percentage of your annual income. We have started it at 3% since that seems to be the U.S. average, but you can move it anywhere from 1% to 20%. Note that this is meant to be an AVERAGE over the course of your career, but won't necessarily be the actual increase for any given year. My increases varied wildly from one year to the next -- sometimes I had almost nothing while other years I saw dramatic increases. In the end I averaged 8%, but probably never had 8% exactly in any given year.
Years of Employment -- This is how many years of work you have left between today and when you retire. Those fresh out of college may have 50 years of work ahead while others may be closer to the end and only have 10 years left.
These three settings create the baseline salary expectations to which all other scenarios will be compared.
But before we begin looking at the other earning options, let's decide what we'll do with any extra money earned.
Investing Extra Earnings
As noted above, the calculator assumes that you will save and invest at least some of the extra career earnings you deliver, but how much and at what return rate is up to you.
In the "Investment Assumptions" section you have the following inputs:
Annual Return on Investments -- This is the percentage return you think you can get on invested money. You can be ultra-conservative, put it into a savings account, and get 1% back. Or you can go all Warren Buffett on us and assume you'll earn 20% on your money. Again, this will be an annual average that you'll earn over time, not what you'd expect to earn in any given year. I personally use 8% as a long-term investment return rate, but you can set this sliding scale to whatever you feel comfortable with.
Salary Difference Invested -- This slider lets you determine what percentage of your extra earnings you will invest. Will you spend almost all of it and invest 1% or do you have the iron will of Dave Ramsey to save 100%? It's up to you to decide.
Once all the decisions above have been made, it's time to make some assumptions about the future.
Future Earning Options
In these scenarios we'll work out what you could earn if you worked at growing your career.
The assumptions include the following:
Negotiated Higher Salary -- This number is your higher, negotiated salary (higher in comparison to your current salary). Most people do not negotiate a starting salary and lose tens of thousands of dollars as a result. So set a number higher than what your base salary is. If you need some guidance in determining what might work, check out this article. By the way, this is a one-time number. The even bigger impact is negotiating higher and higher salaries throughout your career. But we decided on only including the one at the start because 1) it's a big impact if simply done once and 2) I didn't want to make a calculator so complex that it made the tax code appear simple.
Increased Annual Raise -- This is the amount (as a percentage of your annual salary) that you would receive if you worked at it a bit. You can set it anywhere from 1% more than your base annual raise percentage all the way up to 20%. Once you see how the calculator works it's fun to play with this at various levels and review the impact.
After all of the above have been selected you'll see the results.
Calculator Results
At this point you'll see one of two things in the next section:
Error Message -- If you have entered something incorrectly, an error message will appear in red type below the Increased Annual Raise section. The message will tell you what you need to correct and you'll need to go back to the inputs and readjust one or more of them. You'll know you have it right when the error message disappears.
Results -- If you have entered everything correctly, a results section will appear with two parts: a table that summarizes the results and a verbal explanation below that. The table will tell you the lifetime earnings (by lifetime we mean the time period you entered) of each scenario (base, negotiated salary, annual increases, and both a negotiated salary and higher increases). The explanation will give a brief summary of the table's results.
Below the Results there is a blue bar that says "Click to Show Detailed Results". If you click that, you will see the following:
Charts that summarize the results
Year-by-year numbers for each of the four scenarios
Numbers by year for how each of the three enhanced scenarios differ from the base. These are actual numbers by year.
Differences if the amounts were invested. Note that these are cumulative numbers that increase each year as the investments grow and additional funds are added.
We included the details simply because some will want to see them, but the summary table really tells the whole story.
What Does All of This Mean?
Of course your results will depend on your inputs, but here are the general conclusions you'll see from this calculator:
The higher the starting salary you can negotiate, the better. That's why it's a great idea to learn how to negotiate your salary and do so every chance you get (whether it's for a new job at a different company, a promotion at your current employer, or even if you're in the same job but hitting home runs every day.)
Working to grow your income by getting higher annual increases is worth both your time and investment. This is because even a 1% increase in annual raises makes a HUGE difference. That's why you should spend time implementing the seven steps to growing your income as well as spend time and money developing skills that can help you earn more.
The more you save and the better you invest, the more your net worth will grow. I know, this is not some new revelation, but it is worth noting since so many people spend any increases they receive through lifestyle creep. In addition it's worth noting that the numbers in this calculator only show the impact of the EXTRA dollars you earn, save, and invest. In addition to these, you should be saving and investing out of your base income. If you do, you will end up very well off indeed.
As you play around with the calculator you should get a sense of where the biggest impacts are and what actions you may want to focus on in growing your career.
Once you've had the chance to try it out, let me know what you think.