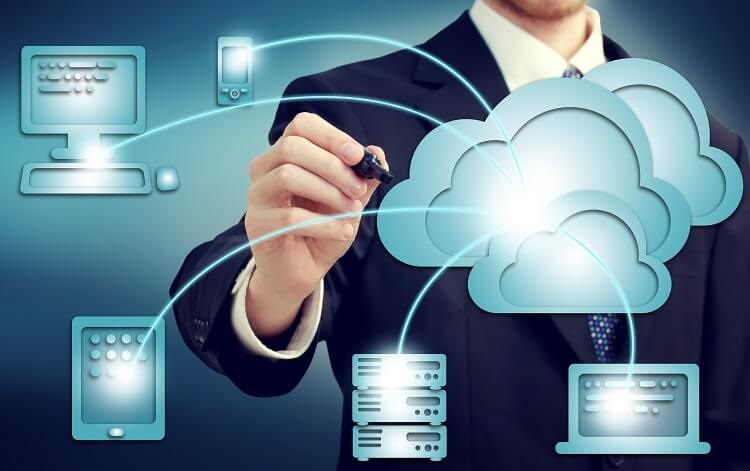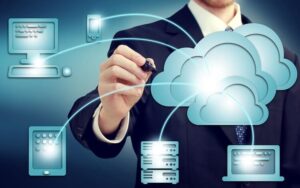 Today we have our latest interview with a reader who has grown their income to at least $100,000 annually.
If you're interested in participating in this series, please drop me a note.
This interview took place in November.
My questions are in bold italics and their responses follow in black.
Let's get started…
Tell us a bit about yourself (age, marital status, kids, where you live, etc.)
I'm 52, married for 17 years with one 16 year old daughter.
I grew up in Southern California, spent 1 year living in Connecticut, then moved to Arizona for approximately 20 years.
I'm currently living in the Seattle area, where I have been for about 3 years.
What do you do for a living?
I'm a Database Administrator.
How much do you earn annually?
My current salary is $147,250, not including any bonus.
How does this amount break down (salary, bonuses, etc.)?
I can be awarded an annual bonus of up to 10% of my salary.
Because in the past, I never received any bonus I was eligible for (always for reasons of company performance, not my performance), I don't consider a bonus as part of my salary.
Last year was the first year that changed and I received a bonus of about $10,000 pre-tax.
Do you receive any additional compensation/benefits from your employer (401k match, stock options, etc)?
My employer just last year started offering a 401(k) with an employer match of 20% up to 4% of your salary. Not the best, but better than nothing.
No stock options (we're not a publicly traded company) or any other benefits.
They offer health insurance, but I am covered through my wife's employer, which is the State of Washington.
How long have you been working?
I've been employed since I graduated college in 1992, so 30 years.
There was a 9 or so month period I was out of work during the 2008 recession when my company at the time went bankrupt.
How long have you earned at least six figures?
I came very close to hitting 6 figures in 2014 – my salary was $99,757 then.
It wasn't until I changed jobs in 2016 that I crossed the six figure boundary to earn $110,000. So 4 years of earning over six figures.
What have been the key steps you have taken that have allowed you to earn this level of income?
I've found changing employers is key.
With the exception of 2008, when the company I was working for went bankrupt and I took a job just to get some sort of income, every time I changed jobs, I got a salary increase.
I enjoy working at smaller companies, so there typically isn't a lot of room to move up the company ladder.
Back in 2000, I did move from a tech position to a management position within one company, which netted me a $20,000 increase in salary plus a 15% bonus plan, but I discovered I don't like being in management, so I left that position to go to another company.
If you don't have a corporate ladder to climb, your current company will likely never give you more than a 3% – 5% annual raise. It takes changing companies to get those big jumps in salary.
Of course it goes without saying that being good at what you do helps. I was lucky in that I'm a fairly smart guy and I happen to understand databases fairly well. Moreover, as I mention below, it was a field I just kind of fell into.
At several of my jobs, I had periods of downtime where I had no tasks that were due and could just kind of do what I wanted. Rather than play solitaire on my computer, I started reading blogs – finance blogs and blogs about my field of work, databases. I picked up a lot of education from that and I know I have been very fortunate to hold positions where I have been able to do that.
Currently, I work with developers using the agile software development methodology, which involves setting specific goals and deliverables that have to be met every two weeks. I would not have been able to educate myself as I did in that type of environment. There simply isn't any downtime. But if I was (or you are) in that type of environment, it simply means you have to go a bit further out of your way to educate yourself.
Cultivating curiosity helps. Sometimes, I'll see our database software behave in an unexpected way. Rather than just shrug, fix the problem, and move on, I like to find out why whatever happened, happened. That's another method of education.
Which of the following career advancing strategies did you employ (if any) and which were most effective: A. Doing well within your current company and being promoted. B. Jumping around from company to company always seeking a higher salary & responsibility. C. Entirely changing your career path from a lower earning field to a higher earning field (going back to school, etc)?
I did C once, fairly soon out of college and not specifically for a higher salary. After that, it's been mostly B.
I have a bachelor's degree in electrical engineering and I worked in that field for four years after I graduated.
Shortly after the 1992 Rodney King riots in Los Angeles, I decided I wanted to leave California. The riots were a factor but I also was starting to realize that there didn't seem to be any way I would be able to afford a house in Southern California. I had a planned visit to see a friend in Connecticut, so I set up an interview for when I was out there and got a job offer. Their offer included moving costs, so I packed up and moved across the country.
After being in Connecticut for almost a year, I got a call from the guy who used to be the president of the company I worked for in California. He was now leading the engineering team at a new company in Arizona and they needed someone to handle the database development for their new product. He wanted to know if I was interested, even though I had never worked with databases before.
I was and since that time, I've been working with databases in some form or another, either as a developer or administrator, for the ensuing 22 years. Turns out, I enjoy it and am fairly good at it. But I can't really say the career change was due to me looking to make more money in a different field. It was more that I wanted to work for that person again.
I guess the lesson there is networking works and don't burn your bridges because you never know who might call you up with a career changing offer.
What are you doing now to keep your income growing?
It's important to keep your skills current, so I spend a fair amount of time educating myself by reading blogs and articles about my area of specialty. I basically try to make myself indispensable to the company. Since I work for small companies and am usually the only DBA, it's not too hard!
Relocating to the Seattle area gave me a huge boost in salary. Tech jobs are in demand here. Of course, the cost of living is much higher too, but on the whole, it's been a net gain for me. With the demand for tech professionals so high, companies are really incentivized to keep salaries and bonus on par with the industry.
At this point in my career, I don't see myself changing jobs for money. It would only be if I got bored or wanted to try something different.
For a couple of years, I had a side hustle that involved making online courses about databases. That netted me just over $11,000 over two years with very little expense (my only cost was a high quality microphone) and maybe 20 to 30 hours of work overall. But, as with all things tech, those courses have become outdated and I have stopped offering them for sale.
I probably won't make new ones simply because I'm comfortable with my current income level and the amounts I would earn seem small now. Still, the passive income was great! I remember being on vacation laying on a beach in Hawaii and getting email notifications that more students had enrolled in my courses. Nothing like earning money while relaxing on the beach!
What are your future career plans?
I am looking forward to retiring early. I'm not sure how early (and at 52, I may be a bit old for the "retire early" label, at least as the FIRE folks define it), but over the past year, I've made a concerted effort to start saving more to achieve that.
In the IT industry, many employees are on call 24 / 7 simply because that's the nature of our work. If your company does business on the internet, systems have to be working all the time. I'm reaching the age where I really don't like getting those calls at 2 AM or on weekends, so I'm working towards an exit.
As a DBA, I'm probably at the peak of where I can go in small companies and bigger companies have their own set of issues I want to avoid – more pressure, more administration, more politics, etc. I already know I don't care for management, so I'm not looking to move into that. Rather than try to grow my career as a DBA, I'm looking to see how quickly I can retire.
Have you been able to turn your income into a decent net worth (what is your net worth)?
I started tracking my net worth (well, our net worth – my wife is also employed and actually earns more than me) in 2016. At that time, it was $600,000. Currently, it is $1.6 million. Not a bad increase for four years!
A large part of that is due to my wife. She is the reason we moved to Washington and, in doing so, she literally doubled her salary. I was also able to increase my salary by $30,000 with the move. Geographic arbitrage is real. Go where you can earn the most money.
Our salary increases from the move allowed us to save much more than we were. In addition to both of our employer retirement plans, we are able to save 20% of our take home pay.
We've made an effort to not fall victim to lifestyle creep. The sole exception is our cars – we each own a Tesla. Hers was paid off in 1 year and mine will be paid off in one more year, about 3 years into a 6 year loan. But since my degree is in electrical engineering, how could I pass up a fantastic electric vehicle? 🙂
Why or why not?
Financial education is important and is the key to growing your net worth. I spent a lot of time reading personal finance blogs and even wrote one for several years. It also helps to make a budget and stick to it. Be sure socking away some money is part of it!
If you want to increase your net worth, it's important to master your fear of the stock market and financial downturns. Invest regularly. I put money into the stock market (besides my 401(k)) with each paycheck, rain or shine. If the market crashes, I look at it as a buying opportunity.
Remember this: No investor practicing a legitimate buy and hold strategy in a low-cost index fund has ever lost money in the stock market. Ever. It doesn't matter if you went all-in the day before any of the large crashes of the recent decades. If you don't panic sell, the market will recover and your money will continue to grow.
What advice do you have for people wanting to grow their incomes?
Work in a field you enjoy so that education is something you like and is not tedious. I'm also not only talking about formal education like classes. I got most of my knowledge from other bloggers in my field.
Be open to changing jobs or moving to another part of the country. I think those are the best ways to grow your salary.
Why would your current employer pay you another $10,000 or $20,000 a year when you are working there for less now? And if you ask for a big raise and get it, do you really want to work for a company that knowingly underpays their employees?