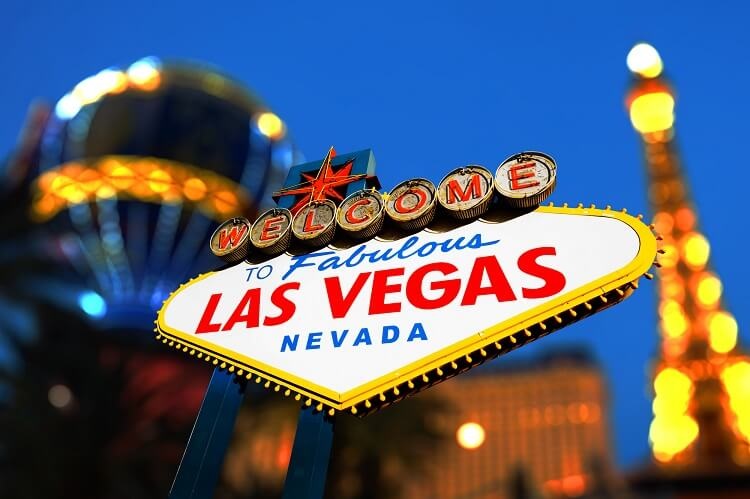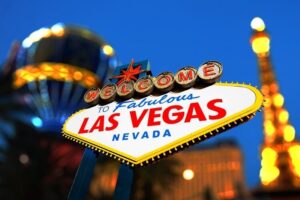 Today we have our latest interview with a reader who has grown their income to at least $100,000 annually.
If you're interested in participating in this series, please drop me a note.
This interview took place in November.
My questions are in bold italics and their responses follow in black.
Let's get started…
Tell us a bit about yourself (age, marital status, kids, where you live, etc.)
I am 40 years old, married (wife is 39), we have a six-year-old and we live in Nevada.
I have a bachelor's degree in Engineering and a MBA.
What do you do for a living?
I am currently a test engineer (design, execute, and analyze testing for electronic systems).
I currently work for a large government services company.
How much do you earn annually?
I currently earn $151,000 and my wife earns $78,000.
How does this amount break down (salary, bonuses, etc.)?
The above figure is only salary.
This year is the only year I have ever received a bonus with my current company. I don't expect to receive a bonus yearly so, I do not include it in my salary plans.
Do you receive any additional compensation/benefits from your employer (401k match, stock options, etc)?
I receive a 50% 401(k) match up to 5% of my income contribution. My wife receives a 50% match up to 2%.
My company also offers an employee stock purchase plan but I do not participate. I don't want the added complexity of having individual stocks in my portfolio (even if purchased at a discount).
My company also will make a $500 contribution to our HSA accounts annually (if you complete certain health challenges) but, the hoops you have to jump through are not worth the $500 in my opinion.
How long have you been working?
From the IRS perspective, I have been working since age 17.
I attended a military college and prep school. I was considered active duty military while in prep school and college. I received a small military salary during prep school and college.
However, I consider work starting once I completed my undergraduate degree. So, 18 actual years of work so far.
How long have you earned at least six figures?
I have made six figures for the last 10 years.
I was active duty military from age 17-30. My first year with a civilian job (2010) was the first time I crossed the six-figure point.
My starting salary after college was in the neighborhood of $40,000. And that steadily grew through promotions and longevity-based raises.
In the military these promotions (up to the point when I left active duty) were fairly automatic and time based (you had to screw something up to not get them).
What have been the key steps you have taken that have allowed you to earn this level of income?
A lot of it comes down to being specialized (and of course, a little bit of right time and right place).
My first boss in my current job hired me at a career fair for graduates of military service academies. Once he looked at my resume, he realized that he had worked with me briefly in two of my previous military assignments. I did not remember him but he surely remembered me. So, a key step to remember is to always work your smartest and hardest! I obviously made a good impression on him based on my knowledge and work ethic.
It also helped that he had previously tried to hire two other people with similar skills and experience as me. However, the other two didn't accept his offer and went to work for other companies. So, he was really eager to get me working for him. The combination of demonstrated performance and having special skills paid off for me.
I also had options. I had three job offers at the time. I knew I wanted to work for him but I let him know that I had other offers. He asked me what it would take (salary wise) to get me to accept his offer. I gave him a figure that I thought was ridiculously high ($30K above my other offers).
I thought this would be a good starting point for the negotiations. However, he accepted my offer without any counter. I still to this day wonder how much I could have actually successfully negotiated. This initial salary is so important because all annual raises are usually based on this figure.
I have received at least a 2% raise yearly with an additional 1-3% merit raise most years.
I think I am topped out in the pay scale unless I become a manager. So, I just expect to see inflation-based raises and cash bonuses going forward. I really have no desire to go into management at my current company/industry.
Which of the following career advancing strategies did you employ (if any) and which were most effective: A. Doing well within your current company and being promoted. B. Jumping around from company to company always seeking a higher salary & responsibility. C. Entirely changing your career path from a lower earning field to a higher earning field (going back to school, etc)?
I have used both doing well/being promoted and changing career paths to a higher earning field.
I started in the military and steadily moved up the ranks. By leaving the active duty military I was able to trade job security (and retirement security) for more immediate income and more autonomy/freedom.
I was also successful in getting to a higher salary because I had a very specialized set of skills. I can't say I honestly planned it that way but, the unique set of skills I possessed positioned me to take advantage when the right opportunity presented itself.
What are you doing now to keep your income growing?
Really nothing in particular. My current focus has been using my skills to suggest/implement improvements in the organization I support. A lot of these tasks have been just identifying problems, suggesting a solution, and implementing the solution.
Although most of these process improvements have been minor, they have been great value added to the organization. My efforts have been noticed and rewarded (hence the reason for my recent bonus).
As previously stated, I am likely topped out for getting promotions without taking a management position (of which I have no interest within my current company/career field). So, I will have to rely on cost of living raises and the occasional cash bonus.
What are your future career plans?
This part is uncertain. I could likely stay in the same job until I reach financial independence. However, I do not find my current job very fulfilling most of the time.
I have always had entrepreneurial aspirations. Opening and running my own business has always been a goal of mine.
I did go through the motions of opening up a personal training/health coaching business as a side hustle. However, after getting the paperwork and back end systems ready I realized I was too busy with my primary job and family commitments to put in the time needed to make the side hustle successful.
As far as a primary business, the type of business I think about opening changes every few years. While getting my MBA, I wanted to open a general aviation maintenance business. Then I shifted to thinking of opening a financial planning business. Then I shifted to being interested in opening a direct primary care medical practice. Currently I am very interested in opening an affiliate of a mastery/project based learning primary school.
I'm just having a hard time pulling the trigger because it is hard for me to take the risk. Also, the prospect of going from a secure higher paying job to one that will pay less (and likely take longer to get to financial independence) is daunting (even though it will likely be more fulfilling).
Have you been able to turn your income into a decent net worth?
The definition of a decent net worth is different for everyone. The current net worth for my family (including the retirement/investment accounts of both me and my wife) is $710,000 as of writing. The markets are on a tear and due for a correction in my opinion so, I expect that number to take a hit once the markets corrects. That figure does not include our home value or mortgage debt.
Our current goal is to be financially independent by age 60 (or sooner). We are currently on pace for that.
Obviously, I would like to be financially independent sooner but I am content that we will be able to stop working by age 60, at the latest, if we stay on plan. If my assumptions spreadsheet holds up, we expect to cross the $1 million net worth mark by 2026.
As for how we got there, we both have been pretty good at living within our means since we have been married. We have always put decent amounts in our 401k's, Roth IRA's, and HSA accounts (and some in a 529 for our daughter's education). So, really it has just been putting money in retirement accounts and letting it work for us (instead of spending it).
Of course, we have had some missteps along the way (discussed in the next question) but luckily enough, nothing catastrophic.
I also plan on getting a small reserve retirement from the military once I turn 60. I don't include this amount (or social security) in any of my retirement planning.
What advice do you have for people wanting to grow their incomes?
As for growing income, I suggest following your passions. I was lucky enough to pick a military career field that I loved. It was easy for me earlier in my career to put in long hours because it didn't feel like work. I would have done it without being paid. However, now that I don't find my current work as fulfilling, it is not as easy to "grin and bear it".
However, even though I am not in love with what I am doing, I have found ways to use my unique abilities to make the organization better. Facilitating improvements in the organization does give me a certain sense of satisfaction.
Do not be afraid to take an overseas assignment when you are young in your career. I was stationed overseas early in my military career. I did not go by choice but, once I was there, I realized that I had been blessed with a unique opportunity. I learned so much and had career experiences that were only available overseas. The skills and experience gained overseas paid dividends later in my military career (and I'm still reaping the benefits today).
In addition, I got paid a lot more during this period than I would have made if I had stayed stateside. Even though I did this in the military, I witnessed a lot of other Americans employ this strategy in multinational corporations.
Don't be afraid to follow your intuitions. I took a job in the military that (I was told) would ruin my career but would be highly fulfilling. I took it instead of staying on the ideal career path. That job, that was supposed to be military career ending, set me up for my current civilian career.
Don't be afraid of work travel! My first couple years in my civilian job I jumped at the chance to travel every time the opportunity presented. This was important because I worked remotely. So, the opportunities to deal face to face were important to me. I believe, "out of sight, out of mind", is very true.
Traveling also helped build my reputation as a hard worker. I don't travel nearly as much now but building the reputation early was important. It was also helpful to do the bulk of the heavy traveling before we had a child.
Take advantage of all the opportunities presented to you. For example, I was able to get an MBA for free using my post 9/11 GI Bill. I also had enough left over on my GI Bill to start towards a graduate certificate in financial planning.
My current company also gives around $5,000 a year to work on continuing education. I am amazed that most people do not take advantage of it. I have fully taken advantage every year and been able to complete a few graduate certificates and even take a few interesting short courses (like problem solving). None of these certificates likely have led to more income to me. However, if I ever go back to the job market, they are added points on my resume. And if nothing else, I have learned new things that I have applied in my career and life.
Live in a low cost of living state! Although this has not helped us grow our incomes, it has been very helpful growing our net worth. We have been able to take advantage of the low cost of living in Nevada (and the lack of state income tax). This has enabled us to put a lot more away towards retirement than if we lived in a state like California.
Try to find the balance between saving and quality of life. Again, this is more of a net worth thing than an income thing. We could put a lot more away towards retirement and have a lower standard of living. However, we try to strike a balance between the two. This balance, of course, will look different for everyone.
Although specifically not asked for, I just wanted to comment on some mistakes I have made so far along the way growing our net worth:
Not valuing time. I started contributing to the TSP (government 401k) at age 22. However, I was only contributing at 1% of my income and only investing in government securities (too risk averse). If I had been smart enough to put in, at least 10%, with the risk appropriate asset allocation, I would currently be a few years closer to financial freedom. I didn't get serious about putting money away towards retirement until I was 30.
Not valuing financial education. Early on I knew saving was important but I didn't really understand investing. As a result, in my late teens and early 20s I was suckered into some bad investments by slimy financial planners. These included high load mutual funds and whole life insurance. Again, I didn't see the light until I was around 30.