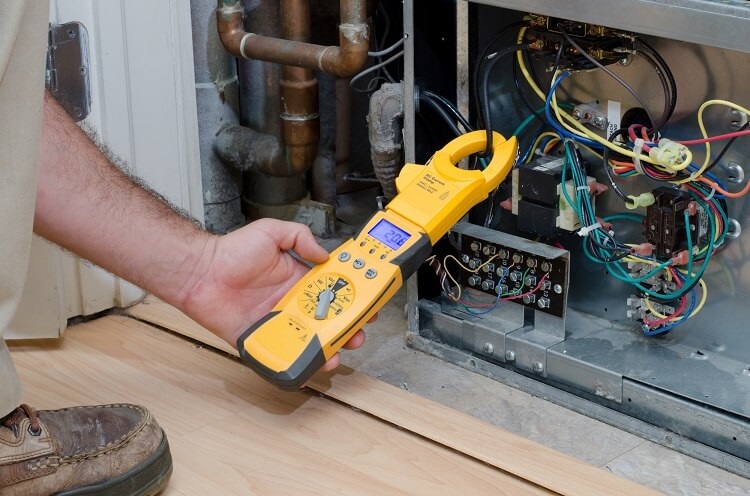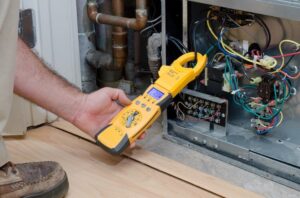 Today we have our latest interview with a reader who has grown their income to at least $100,000 annually.
If you're interested in participating in this series, please drop me a note.
This interview took place in April.
My questions are in bold italics and their responses follow in black.
Let's get started…
Tell us a bit about yourself.
I am 35 and my wife is 34, we do not have children…..yet (hopefully someday soon).
We live in Northern California (not the Bay Area).
What do you do for a living?
I am a supervisor for a commercial/industrial HVAC (heating ventilation, & air conditioning) company.
I still do primarily field work but am responsible for helping out a team of other technicians.
How much do you earn annually?
Last year I grossed $130k from W-2 income and somewhere between $5 and $10k from extra "side work."
How does this amount break down (salary, bonuses, etc.)?
Last year my base was $101k and $11k in bonuses (we are compensated for quoting additional repair work for customers on their systems as well as turning in leads for larger projects that are quoted by the account managers.
I also made $18k in overtime pay as well.
On top of that, I do my own residential service work on the side for friends and family which last year equated to about $7k.
I am fortunate to be able to do this as my employer does not do any of this type of work so there is no conflict of interests.
Do you receive any additional compensation/benefits from your employer (401k match, stock options, etc)?
I receive a 6% match on 401k contributions as well an additional 2% on top of that.
I also receive a $3k contribution to my HSA provided my wife and I jump through the appropriate hoops. The time required is not a whole lot so on a per hour basis, this is well worth it.
How long have you been working?
I have been working since I was 17 or 18, first at a restaurant in high school bussing tables (I thought I was rich at the time haha), then at a movie theatre after high school while continuing to not know what in the heck I wanted to do with my life.
I ended up working as a laborer at a construction company when I was 19 and that was the first time I did some real hard work.
I stumbled into HVAC school only because I had done terribly at junior college and my buddy had told me he was signing up. 8 and a half months later, I finished the school and was hired on at a residential HVAC service company at the age of 21.
I worked there for about a year and a half before ending up where I am currently employed. I feel quite fortunate to have ended up in the position I am in.
How long have you earned at least six figures?
Looking back, according to straight W2 income, I have earned 6 figures since 2018.
What have been the key steps you have taken that have allowed you to earn this level of income?
I started at the current company I am with in 2009 as a young kid (23 years old =) with very little experience making $15 an hour.
In this industry, nobody can ever know it all and there is such a vast amount of information to consume that years of experience very heavily influences what you are earning.
For the first 5 or 6 years, I just worked my butt off including as much overtime as I could to earn extra money as my wage went up roughly 10-20% a year.
I started out pretty low, but developed a reputation as someone who could be depended on when the demands of our customers required it. I remember one year working Saturdays for 3 or 4 months straight to keep up with the workload and also pulling some 20+ hour days during the summertime. This did not happen very often, but when the need arose, the company knew who they could count on.
Eventually, I came to a point where I was earning 68k a year and I felt I was underpaid. I went in and had a discussion with my manager (he has been my boss this entire time) and was able to get my wage up to almost 75k. I want to say this was 2014 or 2015ish. These numbers are all before my overtime so as my wage goes up, my overtime becomes even more lucrative.
One more time in 2017, I was looking around for other jobs and found one that paid about 25% more than what I was making. I didn't have the job yet but I had passed the initial round of testing. This by no means meant I was going to be selected as it was in the public sector and there is an extensive selection process.
Being that my boss and I have such a good relationship, I told him what I could make at the other place, which he couldn't (or wouldn't) match. We talked about why I was looking to make a change and tried to get down to the real reason. It was not necessarily a money issue but more of me just looking for something more. Trying to figure out what really drives me.
In the end, I decided to stay put and he gave me a 5% pay bump. I have stayed where I am at due to the challenge the work has provided and mostly because of the people. This is probably not the wisest decision from a purely financial stand point, but there are other factors that are important to me and right or wrong, I have this deep sense of loyalty to those I have worked with for over a decade. Although, as I am getting older and a little bit wiser, my thoughts and priorities are starting to shift.
I have continued to get decent raises yearly (4-6%) and eventually in 2019, I was promoted to a supervisor which included a 10% pay bump. I wish I had found ESI before that time as I would have for sure negotiated a higher increase. I was just so happy to be promoted that I didn't even think about it…lesson learned.
As I have gained more and more experience and knowledge in this field, the extra money I make quoting work for customers and turning in leads for larger projects increases as well. With more knowledge, I am able to identify more ways to improve a customer's HVAC systems.
The past 2 years, I have been given 4% increases, and now my base sits at 105k.
Which of the following career advancing strategies did you employ (if any) and which were most effective: A. Doing well within your current company and being promoted. B. Jumping around from company to company always seeking a higher salary & responsibility. C. Entirely changing your career path from a lower earning field to a higher earning field (going back to school, etc)?
Clearly, I have not jumped around at all as I have been with my current company for almost 12 years. I have worked hard and advocated for myself when need be and have been very blessed to have some wonderful mentors who I still work with who brought me up from a "baby" in this trade to where I am today and I am incredibly grateful to them.
From a career perspective, I have really only been living with a very strict intentionality for the past few years. I have been gaining a good understanding of how our business operates and applying that to my daily work. And I have worked to overcome the largest thing holding me back (public speaking) by attending a Dale Carnegie Public Speaking Course as well as joining a Toastmasters group. I cannot even begin to describe the effect this has had on my professional and personal life and the confidence it has given me.
Ironically, I started the public speaking journey after I was promoted to being in a leadership position. I knew as a leader that people would be looking to me for guidance and I better well be able to communicate clearly and effectively.
What are you doing now to keep your income growing?
I am looking to grow my side business and see what I can turn it into.
The technical knowledge I have acquired now combined with the ability to effectively express my thoughts has created this belief within myself that I can really excel on my own. I am in a field that has fallen out of popularity and with the large amounts of the older generation retiring, there is a huge shortage of skilled workers in all trades.
I have taken some significant steps to really try to grow my side business this year (licensing, insurance, all the stuff to really legitimize my business.)
What are your future career plans?
At this point, I am undecided with what direction I would like to take.
If the opportunity for a full leadership position arose, I would jump on it in a second. Only at my current company though as I feel such a deep connection with those people.
If the side business takes off, then I can definitely see myself going down the path of entrepreneurship. The itch of being self-employed is really getting very hard to ignore.
A few years ago, it is not something I would have considered seriously but as I continue to have more control and better understanding of our finances, I can see it being a real possibility.
Regardless, I work to make myself the best version possible, so that when an opportunity arises, I will be ready!
Have you been able to turn your income into a decent net worth (what is your net worth)?
Right now, our NW is just shy of 500k.
I feel we are doing really well as far as normal people go. But I do not want to be normal, I want to be like all of the millionaire interviews on ESI!
Just immersing myself in all of the Millionaire Interviews as well as the MMM forums has completely shifted what I deem to be "normal." It has raised my expectation of what I can achieve with hard work, dedication, and sacrifice.
Why or why not?
I have been fortunate that I was smart enough to save in my 401k since I started working. I really only started hitting the contribution cap the past 3 years but starting contributions in 2009 was pretty fortunate timing.
My wife and I have not really tracked our spending or really pushed our savings rate until 2019.
What advice do you have for people wanting to grow their incomes?
Work harder and be willing to make sacrifices and never stop learning. Those seem to be pretty common themes among those who are successful and I will definitely echo them.
I would also say becoming an effective communicator/public speaker will absolutely help you set yourself apart from the crowd. I work with a lot of very knowledgeable technical guys, but communication is usually not a strong suit among them. You can have the greatest idea ever in the history of time, but if you can't effectively articulate it, then it becomes much harder to turn it into something tangible.
Final Thoughts
The reason I wanted to do this interview is to hopefully make some more people aware of the earning potential of some of the blue-collar trades.
Not everybody is meant to go to college and I just feel so blessed that I stumbled into the field I am in.
I can remember myself being so lost in and after high school in regards to what I wanted to do with my life. And finding this career path set my life on a completely different trajectory.
I hope to someday be able to pay it forward by being able to mentor young, up and coming HVAC technicians and help them to find success in their professional careers.