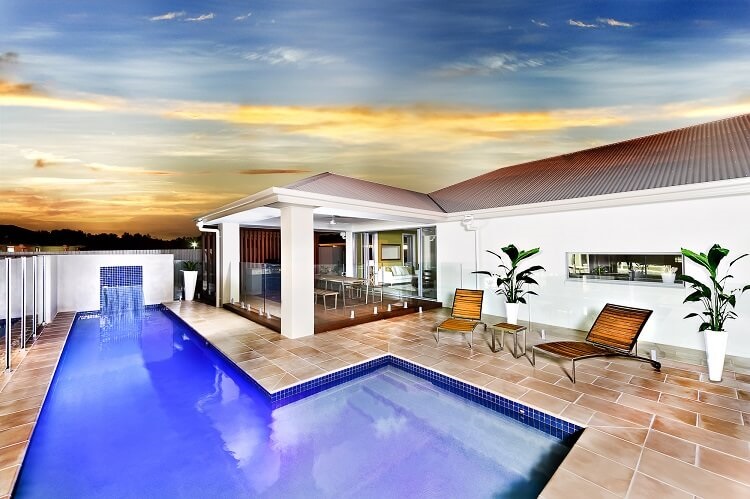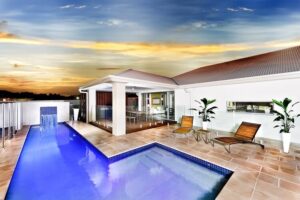 Today we continue our series on the book Retirement Fail: The 9 Reasons People Flunk Post-Work Life and How to Ace Your Own.
I'll share thoughts from the book as well as my take on what it says.
We've already covered the introduction and Reasons 1 and 2, so if you haven't read that you may want to check it out before getting into this post.
That said, let's share some more reasons people fail at retirement…
Retirement Fail Reason 3: Divorce
Just like spending too much in retirement is a killer (and thus ranks as the top cause of failing at retirement), divorce is a huge financial hit as well.
If you don't believe me, take a look at your retirement funds. Now cut those in half. My guess is that your standard of living would suffer greatly with the new, 50%-of-assets option.
And apparently, people who are older are getting divorced at faster rates than ever before.
Some stats from the book:
The fact is, it's happening more and more among Baby Boomer couples. While divorce rates overall have leveled off, and have even begun to decline among some demographics, they've risen among Americans over 50 years of age, with approximately 25% of the divorces today occurring among couples who are 50-plus.
The chances of an adult over 50 divorcing doubled between 1990 and 2014, and the jump was even higher for those over 65.
And when couples divorce in their 50s, 60s, or 70s, there is less time to recover from the experience – not only emotionally, but financially as well.
As noted by me above (not in so many words), divorce is expensive.
And when a very costly event like this happens near or into retirement, it doesn't take much imagination to see where it could cause big money problems.
The book offers some suggestions on how to handle this sort of issue, but in truth a book about having a great marriage is probably a better resource as the best way to handle divorce impacting your retirement is to avoid divorcing.
Retirement Fail Reason 4: Buying a Second (or Vacation) Home
Hahaha. This one is going to ruffle some feathers!
The book starts the chapter on buying a second home trying to discourage people from doing it, then hits readers with this alternative:
What if, instead of purchasing that second home, you took the $1 million you were going to use to buy the house and invested it in a portfolio that yielded an annual return of 7.2% Rather than owning your vacation home, you withdrew $25,000 each year from the portfolio to pay for a vacation rental home.
How would your investment do over the 10-year period? In this scenario, you earn more than $630,000 after paying the rental expense, which gives you an annual simple rate of return of over 6%. Plus, you don't have to worry about hurricanes, maintenance, and other necessary upkeep.
As you can see, renting a home for a month or two will likely give you a better return on your investment than owning a second home will. If you were planning on renting a catalog home for more than two or three months, however, ownership may be a better financial decision, depending upon rental costs in your desired area and on whether you plan to rent the home out when you aren't using it. Each home purchase should be evaluated individually, as each scenario is different.
When you are planning to sink money into a second home, you have to make sure you have enough in liquid assets to take care of your cash flow needs, and that will depend on your individual situation. Figuring out how much you can safely put toward your second home means examining your current home expenses, debt, and any other obligations such as child support and continuations towards retirement plans, and then balancing those financial obligations against your income. You need a realistic idea of how much you can spend on the house on a per-month basis, looking not only at the purchase price but at all the operating costs we discussed earlier.
First of all, who is buying a $1 million second home? I can't imagine it's very many people.
Second, I like the suggestion here. We've actually talked about this idea — renting a second place versus buying it. And we've actually discussed the exact reasons he gives here — in particular dealing with hurricanes.
More specifically, one option is to live part of the year in Florida as my wife is tired of six months of winter in Colorado.
If we buy, it increases the headache factor many times, and especially during hurricane season.
If we rent, hurricanes are someone else's problem.
Plus, in addition to it being an overall cheaper option, you can vacation in a different spot each year if you want to — you are not tied to one location.
Of course there are advantages to owning your place too and we may eventually go that route. That said, we will not be spending $1 million on a second home! 🙂
Next the book discusses the fact that often second homes are used far less than people think they will be:
It's common for people to buy a second home, thinking they will use it as a vacation home or weekend retreat for a decade or so and then retire there. After all, they figure, they love the area and it will make good financial sense. But things don't always work out as planned.
Very few of my clients end up retiring to their vacation homes even if that had been their intention. For one thing, vacations are typically about luxurious fantasies, where you spend your days relaxing on the beach, golfing, or getting a massage at the spa, and that may not fit the way you live day to day in retirement. In addition, the things you need to live a long and healthy life in retirement may be different from the things you want when you are vacationing. For example, good medical facilities may not be at the top of your list for a vacation spot, but they can be critical in retirement should you or your spouse need care.
And they have more warnings to consider:
Another caution is that planning 10 or 15 years in advance is tricky; a lot of things can happen over that period. By the time retirement comes, interests have changed, the kids have grown up, neighborhoods have evolved, and you may not want to live in that place anymore. Possibly, a new locale has caught your eye, or maybe you've realized the downsides to the area.
Before you do buy for year-round living, you may want to see what the area is like in all seasons. If you are opting for a seasonal resort area, be certain that you will be happy living in a place that swells off-season. Does the climate suit you, and will you be close enough to friends and family? Does the community offer the types of activities you enjoy? While most of your days are taken up with working when you are preretirement age, you will have a lot more time to pursue your interests when you are no longer working.
Finally, the book ends this section with the following advice:
Step back and make sure you have considered all the aspects of buying a second home before you go ahead. Crunch the numbers and talk to others who have purchased vacation homes before jumping in yourself. And if you determine that it's the right move for you, you will be able to sink your toes in the sand with the peace of mind that comes from a decision well considered.
As I said, the jury is still out for us on this subject.
But what about those of you who have purchased a second home…worth it or not worth it? Would you do it over again? Why or why not?
Retirement Fail Reason 5: Starting a New Business
Who would have thought that "starting a new business" would be a top cause of retirement failure, but here we are.
And apparently it's more widespread than you might think. Stay tuned as I'll share a personal story about this later.
For now, let's see what the book has to say on this issue:
If your work life has been go, go, go for decades, stopping suddenly can be difficult. After all, you're shifting from a workday in which nearly every minute of your time is scheduled and you are in constant demand to a daily routine in which you may have nothing of great consequence to do, no place to be, and no one counting on you for your insight or acumen.
Your first thought when confronted with such restlessness may be, "I'll get a job, something less demanding, or possibly I'll start a business!" It's exciting to think about new ventures, to look forward to building a business that combines your interests and your strengths. And many people in retirement have a great deal of vision and talent to offer, as well as time.
Embarking on a second act as an entrepreneur or self-employed business owner is increasingly common, as people remain healthy and active often late into their lives. Starting a business can be a great way to use your time and energy and to earn additional income, which may be especially welcome if you've retired early, either by choice or because of restructuring in the company you worked for.
There are numerous pitfalls associated with business start-ups, however, and these can derail your retirement savings if you are not mindful of them. Jeopardizing your future financial independence and threatening your peace of mind.
Fifty-five percent of businesses fail in their first five years, often because the entrepreneur lacks the skills or experience to run the company or because he has allowed emotions to cloud his judgment. In these cases, the business may have been poorly positioned to succeed from the outset or may have started strong buy spiraled downwards and the business owner is so invested that he doesn't know when to quit. Having a strong plan can not only limit your exposure financially but also ensure that you have the pieces in place to give your fledgling company the best chance for success.
Lots of thoughts on this subject so let me share a few now:
There is a good portion of people whose identity is caught up in their work/job. So when they quit working, there's a big hole in their lives. My advice for those people is not to quit without a specific plan for dealing with the hole.
One option is to work in their job part time and semi-retire. What about instead of quitting work altogether, maybe they move to four days a week, then three, then 15-20 hours, etc. This way they can gauge the right balance between retiring and working.
Of course they could do the same thing as above but instead of with their current job, they could get another (different) one. Maybe one they enjoy more (if that's an issue for them).
Volunteering can be a good substitute for working as it can deliver many of the same benefits (assuming you find the right volunteering opening).
I can see how plunking down a ton of money for a new business can be a big risk that could derail retirement. That's why I'd suggest that if you go this route you do so a few years before retirement. That way if things go south you'll have the income from your job to help cushion the blow (and if need be, you can work longer to make up any shortfall).
Personally, I prefer a side hustle as it can both help you retire faster as well as be something to give you the benefits of work in retirement. I know this from first-hand experience as this is what ESI Money provides for me (plus some nice income to boot!)
Now let's continue with some thoughts from the book:
Clients sometimes express boredom with life in retirement and go looking for ways to stay engaged with the world. And there's no reason you can't stay active and take on new work challenges, if that's what interests you.
I encourage anyone with an entrepreneurial bent to explore areas that are not capital intensive and which can be easily started – or easily dismantled if you don't enjoy the work or if your circumstances should change. Consulting, either compensated or on a pro bono basis, and nonprofit work are both excellent ways to contribute your time and talent on your own terms.
I like the idea of looking for something that doesn't cost much and is easy to get out of if you don't like it.
It's very good advice IMO.
Some more thoughts and suggestions:
The most attractive post retirement work takes advantage of your skills and your experience and, not least, is something you truly enjoy doing. Think about what fascinates you and what you are good at. Look for activities – either compensated or volunteer – that call on the same skills you excelled at in your job, even though you may be operating in a different arena.
Unless you are working specifically to increase your income, don't overlook uncompensated opportunities. Even when you begin as a volunteer, you may gain valuable contacts and experience that you can later leverage to create a business opportunity.
Look at the type of environment that allows you to give back and to share your expertise. By the time you hit retirement age, you've had 30, 40, or 50 years of experience that other people can benefit from, and you get the intangible reward of passing your wisdom to a new generation. People who love their work are those who find meaning in what they are doing. So identify the impact you want to make in the world and look for a way to move toward that goal.
Retirement is a time that you can afford to put your energies toward your life's purpose, and if the work of your career didn't fulfill you, this is your opportunity. There are many ways to do this, even without setting off on a full-fledged entrepreneurial adventure. And if you've determined that a business start-up is indeed what you want to do, enter the endeavor fully prepared.
Entrepreneurship becomes a retirement failure only when you lack the necessary skills or spirit, launch without adequate plans in place, and neglect to limit your exposure to the risks. Equipped its a solid understanding of the periods and the possibilities, you are primed to succeed in whatever work venture you choose.
Ok, here's my personal experience on this subject.
When I was looking at buying Rockstar Finance (which I had good reasons for doing) I contacted my CPA and asked her if there were any tax-related issues I should consider as I made the purchase.
She said I needed to talk to "Jim" (making the name up, I can't remember his name) as he was the expert at buying businesses.
So I scheduled a call with Jim and it quickly became apparent that the purpose of the call was for Jim to talk me out of the purchase. After some conversation and him finally seeing my mind was made up, he told me how they have seen client after client buying businesses in retirement and things going poorly quickly.
Apparently it's a HUGE problem.
I told him I knew what I was doing and that since the purchase was less than 5% of my net worth, I would be fine. This seemed to satisfy him.
Then after I sold Rockstar Finance a couple years later for a nice profit, my CPA emailed me and said something like, "I should have known. You always seem to find a way to make more money." Hahahahaha.
Anyway, here were the keys for me in the Rockstar purchase and ones I suggest others consider:
Seeing a clear path to increase profit. I knew I could take the site and monetize it heavily.
A decent price that wasn't meaningful to me. If I lost all my investment, I'd still be ok.
Ancillary benefits. I knew that in addition to growing revenue to the site that I could use it to drive traffic to ESI Money, which would increase revenue for that site too.
Ease of operation. Not a major time commitment and flexible work schedule.
Enjoyment. I knew I would like the business and the people I would need to deal with.
For anyone considering buying (or starting) a business (in retirement or before it), I'd suggest you make a list like this of what you want in a business and see how this new opportunity meets (or doesn't meet) those criteria.
That's it for this time.
To wrap up this topic, see my last post in this series.