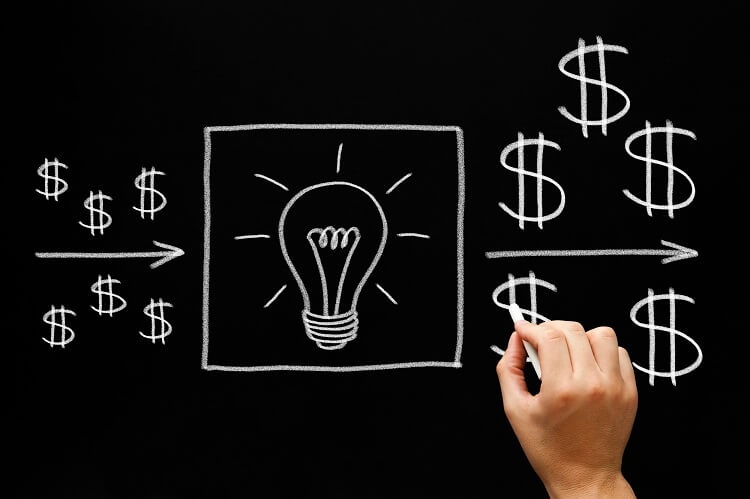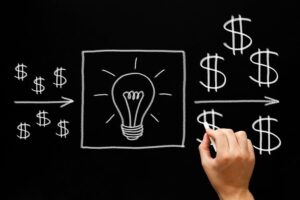 Ever since I read Passive Income, Aggressive Retirement
I have been thinking of ways to earn money.
That has turned into a mini-obsession as the subject seems to be popping into my mind again and again.
Eventually I decided to do something and write a series of articles about earning money.
Over the course of the next week or so I'll share three posts on making money as follows:
This article will focus on the three ways (categories) to earn money. We'll see if you agree with me or can come up with more.
The second post will be a list of the top ways to earn money. It won't be a "million ideas" list. I find those to be mostly full of terrible suggestions just to get the numbers up. Like the rest of this site, I'll focus on the 20% of ideas that should get 80% of the results. I'll also share which of these I use now and which ones I might expand/add in the future.
The third will be my ranking of the ten best ways to earn money. I developed a system based on five criteria (which I'll share) and rated the options. There were some surprising conclusions.
But before we get into that, let's discuss a bit of terminology…
Multiple Streams of Passive Recurring Income
The internet is full of articles on making money and most of them are garbage.
Like a lot of other stuff on the web, they appear to be written by people who have never done what they are writing about (my favorite is a person who clearly has never done anything with real estate writing about how to invest in it — those pieces rival the best comedy performances I've seen).
Needless to say, these pieces are short on specifics and examples.
In addition, they use a handful of money-making terms that they throw around as often as possible (whether or not it makes sense to) probably because readers salivate when they see them and Google loves articles with them.
That's why I wanted to address a few terms about earning money before we get started — just so you know why I use some and don't use others.
Let's begin with "passive income".
You've probably heard the term quite often.
Here's how Wikipedia defines it:
Passive income is income that requires little to no effort to earn and maintain. It is called progressive passive income when the earner expends little effort to grow the income. Examples of passive income include rental income and any business activities in which the earner does not materially participate.
If you read money blogs, mainstream websites, and popular books, you probably get the notion that passive income requires zero time and very little (if any) effort. You simply do something (create a product, invest, etc.) and then sit back for the next 40 years while the money rolls in.
But the official definition does not give that impression. Sure, it includes the phrase "no effort to earn and maintain" but eventually realizes that almost everything requires some effort. That's why the definition ends with "in which the earner does not materially participate".
In other words, passive income generally requires less time than say, working your 9-to-5 job. But it doesn't require zero effort (or at least not many do).
There's actually a sliding scale of work required to make money that goes from very actively involved and requiring lots of time (like your job) to pretty hands-off activities like collecting royalties from a book you wrote 10 years ago.
Because of the way it's been used and the various levels of passivity, I don't like or use the term "passive income" much. I simply prefer "income" or "earning" with a note of what the cost might be (in time, money, or both).
Next up is "recurring income" (or "recurring revenue" if you're talking about a company).
Here's how Wikipedia defines it:
Recurring revenue is revenue that is likely to continue to be generated regularly for a significant period of time. It is typically used by companies that sell subscriptions or services. It could take the form of bills paid monthly by consumers, or commercial contracts lasting several years. An example of this is monthly phone contracts. Unless the contract is broken or the customer does not pay, the phone business is guaranteed monthly revenue for the duration of the contract, often 2 years.
For an individual, recurring income would be something that comes on a regular basis for a long period of time.
For example, buying a 20-year bond would provide recurring income at a specified amount for 20 years.
I don't use this exact term that much, but I do use the concept when evaluating various income opportunities. You'll see how I do that in the last post in this series.
Finally, we have "multiple streams of income."
Here's the definition:
Multiple streams of income means that you have income from several different sources. If one source stops or is eliminated you can rely on another source. Sometimes it takes a while to establish your individual streams of income.
In other words, multiple streams of income are simply several different sources of earnings.
I like this concept (who doesn't?) and use it frequently, so expect to see me mention it more than once.
That said, there are so many hype-fest articles around "multiple streams of income" that I try to keep my comments around it close to earth.
Three Ways You Can Earn Money
Now that we have that out of the way, let's get into what I really want to talk about in this post — the three ways to earn income.
After considering this issue for some time, here's my list (in no particular order):
1. Time.
In this category, you trade your time (including skills, abilities, etc.) in exchange for money.
It requires you to be more than an occasional participant to earn money. In fact, your time/effort is the reason for earning income.
If you stop working, the income source generally dries up or declines rapidly.
Examples of this type of income include:
Career — You go to work and you get paid. If you don't go, you don't get paid.
Side hustles — These are side businesses you create. Some have aspects to them that allow for earning if you're not active for some time, but most true side hustles require your on-going time-for-money trade. This is why "hustle" is in the name. 😉
2. Creation.
This is where you create something that you then sell or rent for money. It usually requires an inordinate amount of time upfront and then some (it varies) on-going commitment from there.
It generally does not require a large investment of money, but it could.
Examples of this type of income include:
Writing a book/ebook
Selling photographs
Writing, creating, and licensing music
One distinction between this category and the first is that with this one there's generally an initial, large time expenditure followed by a lesser, more-regular time requirement. The first one requires an on-going, steady time/effort commitment.
For example, making custom neckties and selling them on Etsy is a time-based earning method even though it involves creating something. You create a tie, you sell it, and you make money. Rinse and repeat. If you don't make ties and don't sell them, you don't earn. Your earning is tied (no pun intended) directly to your time/effort.
On the other hand, you might make an ebook about creating a tie business and sell it on Etsy (if they sell things like ebooks — I'm pretty sure they have printables which would be similar). This will probably require a significant amount of time to create up front, but after that the book will sell and sell and sell with much less time required from you. You'll still have to do marketing, administration, and things like that, but the time will drop dramatically and many sales will occur without any involvement whatsoever from you.
3. Investment.
In this category you replace your time/effort in great measure with money (time is money anyway, right?). In this case you buy your way into an income-generating opportunity.
That's not to say there won't be a time commitment because there will be, but generally this category requires less time and more money than the other two.
Examples of this type of income include:
Real estate (in its various forms)
Dividend investing
Private loans
Business you buy into and someone else runs
In this category you might buy into a tie business, letting your other partners run it but still getting a percentage of the profits in exchange for your investment.
Other Types of Income
Are there other types of income? If there are, I can't think of any. But perhaps I'm missing something. Hit me with your suggestions.
Of course you could break the above categories into as many groups as you like.
For instance, I often see real estate as its own category.
You could also break "creation" ideas into groups like "royalties" and "sellables" but that's just semantics to me.
I prefer a smaller set of income types which we can then develop into ideas.
Let me know what you think of my list.
Next time we'll get into ideas falling under each category.