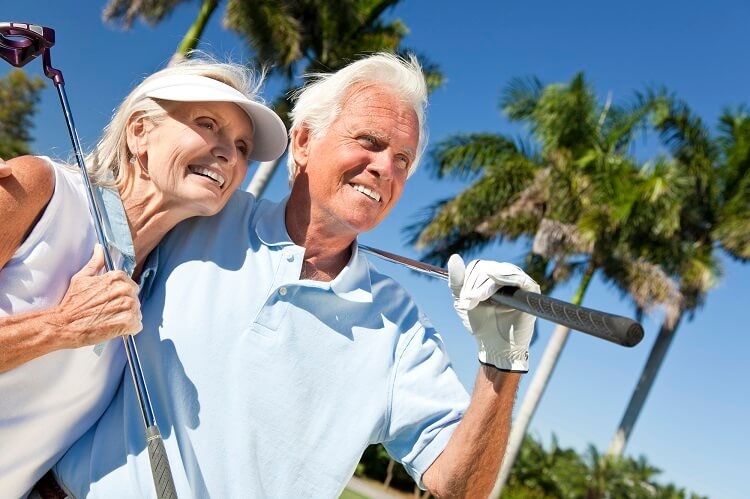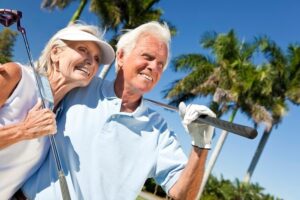 Today we continue our coverage of the great retirement book What the Happiest Retirees Know: 10 Habits for a Healthy, Secure, and Joyful Life. It is packed full of solid information and statistics about the state of retirement today.
If you've missed any posts in this series, there are two ways to catch up. You can begin with the first post, which is an introduction to the book, and click through to the next posts at the end of each one you read. Or you can check out my retirement category and scroll through the posts there.
Note, in this book the author frequently uses HROBs for "Happiest Retirees on the Block" and UROBs for "Unhappiest Retirees on the Block." So if you see these acronyms below, you'll now know what they mean. 😉
Like with other books I've reviewed on ESI Money, I will share some key passages from this one and give my thoughts on their conclusions.
Let's get started…
Curiosity Habits
With this post we move into chapter 4 which is simply titled "Curiosity Habits".
The author's premise is that the most curious retirees (those willing to try new, exciting activities — which allows them to find great ways to fill their time) are the happiest retirees.
The key to this is creating enough core pursuits — activities that the author calls "hobbies on steroids". More on this in a minute.
Some of my core pursuits include pickleball, blogging, exercising, and reading. They fill my days with fun, interest, and excitement.
The section starts with this warning…that core pursuits need to be developed before you retire:
Unfortunately, I've seen this story play out before. A lot of 60-year-old guys tell me, "I'm too busy for core pursuits. I can't possibly travel for fun. Once I'm retired, it'll be different." But all too often, once retirement comes, the "it'll be different" never quite bears fruit.
Core pursuits need to be developed and cultivated in advance. Plant the seeds of curiosity before you retire, so you can water them after.
I don't mind repeating the same thing over and over as people need to hear concepts again and again for them to sink in. Plus, someone new is reading this post who has never heard what I am about to say…
If you want to have a great retirement, you need to plan for it IN ADVANCE.
This means both the financial side (how you will afford retirement) as well as the life side (what you will do with your time).
If you leave either of these until after you retire, you are rolling the dice on a multi-million dollar, several decade decision. This is not a wise thing to do.
Could it work out? Sure, it could. But it also might not. Do you want to risk your golden years on a flip of a coin? I don't think so.
We'll get more into detail on core pursuits in a moment. For now, let's see what the book says about them and the happiest retirees…
Core Pursuits and Happy Retirees
Here are three findings the book shares about the main activities of happy retirees:
The happiest retirees have 3.6 core pursuits. The unhappiest retirees only have 1.9.
The top four core pursuits are travel, activities with family and grandkids, playing golf or tennis, and volunteering. Maybe you're already doing one or more of these. Terrific! If not, it's not too late to start.
The number one core pursuit for happy retirees is volunteering. As luck would have it, giving to others also provides huge benefits to you. Retirees who volunteer report much higher self-rated health scores than those who don't. I've seen this in practice: HROBs who volunteer are consistently healthier than their UROB counterparts.
Some thoughts from me:
So I round the 3.6 off to 4. It's better to be over than under, right? But the author rounds down to 3 (which is strange to me). In Wes Moss Interview on the Happiest Retirees I asked him about this and he said, "Unlike the plateauing effect we see with financial accumulation, our research shows that you can almost never have too many core pursuits. I think that 3 is a bare minimum. 4 or 5 or better. The reason I focus on 3 is that I try to make them as attainable as possible for those still struggling to find their core pursuits and happiness in retirement." Ok, so if you have three heading into retirement, I'm ok with that. But I still want you to find at least one more once you get into retirement. 😉
I like to travel and we do so frequently — or at least we did until Covid. A few places I'd like to get to in the future include Grand Cayman (again), Hawaii (again), French Polynesia, Turks and Caicos, Israel (my wife wants to go), and perhaps Europe. We have tentatively said we'll travel twice as a family every year — one long "trip" in the winter (like 2.5 months in Florida) and another, shorter (1-2 weeks) trip in the fall. We'll intersperse those with trips to see family, friends, and local trips in Colorado.
Family is big for us too. We see our kids regularly and they often travel with us. No grandkids yet, but we're hoping. 😉
Pickleball is my golf/tennis. Love it, as you know if you've been reading this site for more than 15 seconds. Hahaha.
I don't volunteer in the traditional sense, but I do consider my work at ESI Money to be volunteering in part. After all, I am giving free money knowledge away to (over the course of a year) millions of people. Surely there's at least one person out there whose financial life is better off because of my writing.
Volunteering has such great benefits that it almost should be mandatory for retirement. You get to help others, socialize with people, be active, and on and on. What's not to love?
We'll get deeper into volunteering in a bit.
Hobbies on Steroids
Now that we've gotten the overview, the book dives deeper into core pursuits with the following:
Core pursuits are the building blocks for happiness during your post-career years. They're like hobbies, but bigger. In other words: they're your hobbies on steroids.
As a quick refresher, the difference between a hobby and a core pursuit can be explained this way: A hobby is reading an article from American Fencing Magazine every once in a while and talking a one-day fencing class at a nearby university. A core pursuit is joining a local fencing team and starting a weekly podcast called En Garde that charts the career of Hall of Fame Olympic fencing coach Maitre Michel Alaux in his quest to approach the sport as both an art and a science.
Our survey findings show that HROBs have 3.6 core pursuits, whereas UROBs have 1.9.
Some people believe working was the hard part, and all they have to do for a happy retirement is kick back and not lift a finger. This, my friends, is simply not the case. You have to know what you want to do during your retirement years before you can enjoy doing it. Sleeping in and sitting on the porch are nice perks, but a happy and fulfilling retirement they do not make.
That's why you need core pursuits. And they're not just for current retirees, by the way. They're for people in their thirties, forties, and fifties as well. I'll say this all day long: I believe it's critical to find your core pursuits before retirement. The sooner you develop them, the better. In addition to upping your happiness quotient once you reach your golden years, they'll help you save and invest better because you have a purpose for your money.
Most of the core pursuits fell into four categories. There was part-time work, like teaching, consulting, and decorating. Then there was exercise and health activities that included hiking, biking, swimming, walking, and cooking. The arts were a big one, with painting, pottery, and music topping the list. And then there was adventure, such as travel, cruising, RVing, piloting and sailing.
Lots to comment on here:
Hahahaha. That fencing example is a bit over the top. But I get what he means. A core pursuit is something you're more "into" than a hobby. That said, a hobby (like coin collecting, cycling, studying history, etc.) can certainly turn into a core pursuit. In fact, hobbies are the most likely candidates for core pursuits. You take something you like to do but don't have time for when you're working and now expand it since you have more time in retirement.
3.6 to 1.9 doesn't sound like a big difference. But HROBs having TWICE AS MANY core pursuits as UROBs does sound like a big difference.
Again, the "I will figure out retirement when I get there" plan is no plan at all. And people who go into big efforts with no plans generally find that it's a mistake.
I agree that core pursuits while you are working is a great idea. Maybe they aren't at the core pursuit level while still working, maybe they are only hobbies given your other commitments, but you have to have interests while you work. Otherwise it's going to be a boring life and you won't have any non-work experiences to build upon once you get to retirement.
I am an advocate for working in retirement — as long as it's something you enjoy. There are just so many benefits associated with it (besides financial) that make it a great thing for those who can find something they like to do (like me and blogging).
I also like exercising and workout several times a week, walk 20k steps a day, and play pickleball. I love having an active lifestyle.
I'm not really big into "the arts" unless you count writing. I do listen to lots of music each day (while exercising and writing) and enjoy getting out to a play now and then, but as far as being "artsy", that's not me.
I like travel and cruising and would like to learn sailing someday. I'm not a fan of RVing and just don't want to invest the time needed to be a pilot.
Before we move on, let's end with this thought on core pursuits:
Core pursuits don't just happen–they must be cultivated, strengthened, and expanded over time. Again, just like saving money, positive gains don't come overnight. But the sooner you start, the happier you'll be.
The Benefits of Volunteering
The book spends a good number of pages on the top core pursuit of volunteering.
Here are some of their thoughts:
Volunteering is win-win, because it's good for other people and good for you. Think of all those who've adopted a rescue animal. Once Sparky is trotting around the house, begging for walks and bones, rare is the HROB who says, "I saved Sparky,." More often, they say, "Sparky saved me."
Don't take my word for it. A 2019 independent report by the Corporation for National and Community Service, a federal agency responsible for the nation's volunteer and service efforts, stated that: "Senior Corps volunteers report much higher self-rated health scores, which is considered a valid marker of actual health, compared to older adults in similar circumstances who do not volunteer. They also reported feeling significantly less depressed and isolated compared to non-volunteers. " Senior Corps is a United States government agency with the mission of providing aid to senior citizens in communities while promoting a sense of community.
Check out these amazing statistics from AmeriCorps:
After two years of service in the Senior Corps, 84 percent of older adults reported improved or stable health.
32 percent of Senior Corps volunteers who reported good health at the beginning of the study reported improved health at the two-year follow-up.
Of those who reported five or more symptoms of depression at the beginning of the study, 78 percent said they felt less depressed two years later.
88 percent of Senior Corps volunteers who first described a lack of companionship reported a decrease in feelings of isolation after two years.
Among those who initially reported a lack of companionship, 71 percent reported an improvement in their companionship status.
Volunteering is good for your health. Full stop. I encourage every retiree and pre-retiree I work with to volunteer for a cause they believe in.
Some thoughts from me:
In retirement book after retirement book we have heard about all the benefits of volunteering. I think it's something most should consider in retirement.
If you want good (or at least better) health (and who doesn't?) you should at least consider volunteering. There are just too many studies showing it being tied to better health not for it to be having some positive impact.
The social aspect of volunteering is huge too. So many people lament the loss of social connections when they quit work. Well, volunteering is a great way to add some social connections back into your life after you retire.
Less depression, improved health, decrease in feelings of isolation, and improvement in companionship. Those are some pretty positive things associated with volunteering.
To get some ideas flowing on how you might want to volunteer, the book shares these ten ideas for how people can lend a hand in retirement:
Tap your professional skills. You've spent the last 20, 30, 40 years honing your expertise in a certain field or industry. Why not take those same skills and put them to use in a not-for-profit way?
Use your trade skills. Are you a carpenter? An electrician? A landscaper? Offer your time or services at a charity auction or community fundraiser, or simply pitch in when a friend or neighbor needs help.
Let your creative energy flow. If you're a musician, start a volunteer band that plays for USO tours. If you're an artist, share your artwork at the local hospital. If you're a performer, put on a new play. Lend your voice and your talent to causes you care about.
Become a member of a board. Board members have a powerful opportunity to impact an organization by becoming deeply invested in what happens behind the scenes.
Help people with their taxes. Ben Franklin said it best: nothing is certain except death and taxes. You can't always help people with the first, so why not try the second?
Get your hands dirty. Clean up a highway. Plant some trees, Beautify your neighborhood in places the city won't. Better yet, build a house for a family that needs it. Or take a cue from my Amish friends and raise a barn.
Tutor someone. Are you good at algebra? English? Photoshop? Maybe there's a kid nearby who could use your help. Or maybe it's a peer who can't figure out their new MacBook Pro!
Help a senior. Ask the senior citizens in your life how you can best assist them. That might mean weed-whacking their hedges or shopping for groceries if they're homebound.
Spend time with animals. If you can foster a rescue dog or cat, fantastic. If you can't, offer your time and energy instead, Who wouldn't want to while away the hours in a puppy pile of love?
Do your own thing. Maybe it's social entrepreneurship. Maybe it's something no one has thought of yet. If you see a volunteer need that's not being met, fill it.
My thoughts on these:
I served on a non-profit board as president for seven years and was able to use my professional skills to help the organization. I can tell you, when you use your skills (that you enjoy) to help others (which makes you feel great), it's an AWESOME thing. I look back on those times with great fondness and I'd like to find something similar these days.
No one wants my trade skills. My best way to fix something is to hire someone to do it. Hahaha.
I can't sing, draw, or play an instrument, so "artsy volunteerism" is not for me.
As I said, I have been a board member before and I liked it. It's a great way to serve IMO.
LOL. Help people with their taxes! I think not! I don't even do my own taxes!!!!
I'm not opposed to "getting my hands dirty" but it's just not the best use of my time IMO. I could use that time more effectively as a fundraiser, giving business advice, or doing something else that has many times the impact of what I simply do on my own.
I could tutor — if I had the patience. I prefer to educate through writing.
I have thought about helping seniors. May need to revisit what that could look like. Perhaps doing something with retirement homes.
I spend a lot of time with my baby, Zeus. I tell you, getting a cat has been one of our best retirement decisions. He just brings so much love and joy to the house!
For now my own thing is blogging. Who knows…it could be something different in the future. I'm open to ideas.
How about you? Anyone out there volunteering in retirement (or while working) like these ESI Money readers? What are you doing?
That's it for today. For the next post in this series, see What the Happiest Retirees Know: Family, Love, and Faith Habits.