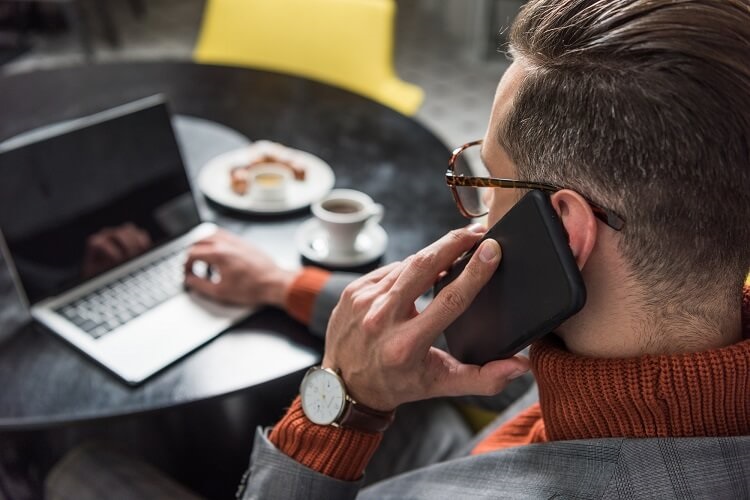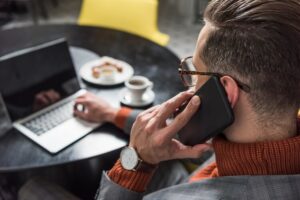 The most recent retirement book I've read asks a great question.
The book is What Will I Do All Day?
and has the sub-title of "Wisdom to Get You Over Retirement and on With Living!"
I liked this book. It was a short, easy read and is full of questions and tasks designed to get the reader to think and take action on various parts of retirement.
As I've done with other retirement books, I thought I'd share four of the book's key ideas as well as give my thoughts on them.
Here we go…
Make a Two-Year Plan
Let's start with a suggestion that I like (and use).
It combines two thoughts that we've seen from other books: that retirement could last a long time and that you need to make a plan for what you want to do in retirement (otherwise, it will probably go poorly).
As we've discussed, today's retirees (especially early retirees) can live three decades in retirement. That's a long time to plan for.
Here's what the author suggests:
It's impossible to make a plan that fits the next 30 years. That amount of time is mind-boggling. We can't predict what it will bring. And, at this stage of life, most of us don't want to be restricted to one thing. Nor do we have to be. I suggested to Jon that he start with two years. What would he like to do in the near future? What would he like to learn? Who would he like to spend time with? I had Jon make his life plan as he would a contract: two years at a time, with an option to renew. I call this my "two-year increment rule."
The two-year increment rule helped Jon see that there wasn't one thing that he should be doing for the next 30 years. Instead, there were a variety of the things that he could choose to do to bring more purpose and meaning to his days. The two-year increment rule gave him permission to explore options without committing a lifetime to anything. He's currently preparing to go to China to teach English in the schools for a year.
If you're worried about what you'll do for the next 30 years (or 20 or even 5, for that matter), try coming up with a two-year plan. Create a vision for the next two years that excites you. A vision that will passionately engage you, something that you can't wait to get up to each morning. Next, get to work. Bring your vision to life! Remember, it doesn't have to be the way you live your life for the next 30 years. Image how many "lives" you can live when you break the future into two-year increments!
She's right — 30 years is a mind-boggling amount of time.
I get memories from Facebook that say "four years ago" and it seems like 20 years. I can't imagine trying to plan for 30 years.
Just think what can/will be in 30 years:
Our kids will be in their 50's
My parents will likely be dead
One or both of us might be dead
We might have grandchildren — and even great grandchildren!
Given this, where will we live, what will we be doing, and so forth is impossible to plan for.
That's why I like the "two-year increment rule."
And it's kind of what we do, though not by design.
Our annual plans usually start with what we'll do travel-wise.
We slot in trips for this year (which are fairly locked in) as well as discuss where (and when) we'd like to go the next year.
Then from there we start to fill in the blanks.
This year has been thrown into a tizzy by the virus, but towards the end of 2019 we had our travel plans for 2020 as follows:
February — Hawaii trip and cruise
May — See daughter and son-in-law in Kentucky
Late summer — Wife to go see sisters in Pennsylvania
Late September — Travel to FinCon, stop and see Grand Canyon on way back
October/November — Off to Florida to check out possible winter quarters
From there we slotted in a few other activities, many of which have now been cancelled, but which would have, along with the travel, set a framework for what we'd do this year.
Then we'd start discussing where we might go in 2021 and that plan would begin taking place.
But now with the world still in flux, we're not sure what the year will look like.
That said, I do like the two-year plan and we'll probably go back to it when things return to normal.
Structure is Freedom
Remember when I posted Three Retirement Needs You Must Satisfy?
One was "structure", the first time we'd run into that as a recommended part of a retirement plan.
Well, now we have another book suggesting it's important.
Here's what this author says on the subject:
Are you feeling nervous about losing your direction once you retire? If so, you might be sensing that too much freedom (the grand prize of retirement) can be dangerous, even debilitating. By adding some direction to that freedom (in the form of some structure or a routine), you'll be in a much better position to really do something.
Jim, retired for six years, advised, "You have to know what you're getting up to each day." This is different from what he thought he'd need in retirement. When Jim first retired, he was looking forward to having his days free to do anything he wanted to do. But, after a few months of this, he told me that he "found it to be more work not to work. My energy level was lower than when I used to work 10 hours a day. The truth is I was puttering around the house most of the day."
It was at this point that Jim acknowledged that having more structure in his days would improve life in retirement. He started scheduling appointments, making commitments, and setting deadlines. He decided to set his alarm for 7:00 a.m. and start each day with exercise. He made a rule to turn the television off by 9:00 a.m. so that he could start doing something more productive. Jim also volunteered for a couple of organizations, which required weekly commitments of his time and talents. He told me these changes gave his life a more focused direction. "Now I know what I'm getting up to each morning," he said. "I really needed the structure to give me the freedom to enjoy retirement."
Originally Jim thought structure would infringe upon his freedom in retirement. Yet, contrary to what he expected, Jim found that structure gave him more freedom rather than less. With no schedule or deadlines he was feeling bored and trapped by the long hours of the day. His life was missing direction. This changed when he started scheduling activities to get up for.
How much you schedule for yourself will be up to you. Some people need more structure than others. But most people will agree with Jim when he said, "Structure is very important. It works for me. But it's great to know that I can change it if I want to." Now that's real freedom!
Lots of thoughts on this one:
If you plan to do nothing when you retire, you'll probably get bored very quickly. Soon thereafter you'll begin to hate retirement.
If you have any interests in life at all, you probably won't be bored. I didn't have a firm plan for what to do on retirement day one, but I knew I had enough things I wanted to do to keep me active and excited. Having all day to do "anything you want" is great, but you have to decide what to do with that time. If you don't decide and simply "putter around the house", it's going to be a long and boring life.
Much of this gets back to the 3.5 (which I've rounded to four) core pursuits we all need to have a happy retirement as detailed in You Can Retire Sooner Than You Think. These give us a purpose in retirement and thus allow us to enjoy our time.
I personally don't like to schedule things on my calendar. I've lived that life and that's what I retired from. So the fewer appointments, get-togethers, luncheons, etc. on my schedule, the better.
I especially hate alarm clocks. I don't set one most nights. I may have used an alarm ten times at most in retirement and many of those were so I could get up and make a flight to somewhere awesome.
Instead I have a general plan for the day. I know I want to work out, play pickleball, do some writing, read a bit and so on. Then as the day happens, I take things as they come and free-flow it a bit. If I get to them all, great. If I don't, that's ok too. BTW, I have some I must do (like work out) and others I prefer to do (like write).
The rest of my time is filled in with the many core pursuits I have or even simple relaxation like watching TV. I have complete freedom, but I'm also not bored because there are so many things I like to do to choose from.
So in the end, I prefer having my activities and a general sense of what could happen every day, then I can take freedom within that day and those activities to do what I want.
Of course there are times we do need to be specific — like a dentist appointment or going on a trip — but most of my days are as I've described above.
As the author says, "How much you schedule for yourself will be up to you." I prefer to be on the low end of it.
Find Some Work
The retirement police are going to have a problem with this section.
Here the author talks about working…in retirement.
Now that's a concept I'm completely fine with, but it will cause others to blow a gasket.
Anyway, here's what she has to say on the subject:
Why does a book on retirement have a chapter titled "Always Work"? Because work has the potential to do more for your emotional and psychological well-being in retirement than just about anything else. It's true. Under certain conditions people experience higher levels of happiness when they're at work compared to when they're on vacation. In fact, work can be a prescription for happiness, or as the second-century philosopher and physician Galen said, "Employment is nature's physician and is essential to human happiness."
As I interviewed retirees I learned that nearly all of them were employed at least part-time. Yet, they almost apologized for it, as if working meant they had failed retirement. I suggest just the opposite. Work is the answer to retirement!
Does this mean that you should never retire? No, not necessarily. Instead, think about including work in your retirement plans. The psychological benefits that come from belonging to a work community, engaging your skills to meet challenges, and feeling that you have something of value to contribute are too good to give up in retirement. These benefits come whether the work is paid or volunteer. Money isn't the issue. Life satisfaction is.
For some people, working in retirement will be a less stressful and less time-consuming version of what they've already been doing. This is the case for Clint, a retired industrial arts teacher who builds scooters for a charity. The charity serves people in developing countries who have lost limbs through amputation. Not only is he using his woodworking skills to build the scooters, but he also does all of the fund-raising to support his work. This entails speaking to civic organizations, an activity that comes naturally to a teacher.
Retirement also offers the opportunity to try something completely different. This is what Lisa found when she retired from an administrator position that she'd held for 27 years. One year later she was working 30 hours a week for a nonprofit organization and loving every minute of it. When another friend told me about Lisa's new potion, she said, "Lisa isn't retired anymore." But I challenge this statement. In my view, Lisa is having the best kind of retirement.
The new definition of the best kind of retirement is "being available to do what is important to you," and for many people that will include work. By retiring, Lisa made herself available to a new line of work that is engaging her skills and interests. In Lisa's words, "I feel like I have reinvented myself in a second life!" Work has done this for her, but she couldn't have experienced it if she hadn't retired.
The key to working in retirement is to create the type of work that you love. Focus on the parts of the work that make you happy—and only do those parts!
The book then lists a to-do and some questions to help readers find the "right" job in retirement:
List 5 post-retirement "jobs" you mighty really enjoy doing.
What are the best parts of each of these jobs?
Is there any way to combine some of these "best parts" to design an ideal retirement job? (Remember, this time, you're the boss.)
My thoughts:
As I said, I'm completely fine with someone working in retirement. It's their free time and they can use it however they choose.
Most retirees seem to be ok with the definition too. I ask those doing retirement interviews to define retirement so we can see various views on the subject. Most appear to favor the "it's a time to do whatever you want and that could be work" sort of definition.
I don't ever see myself going back to work — at least work for someone else. Those days are long past and I get a sick feeling in my stomach at the thought of returning.
That said, I would consider owning a business one day, perhaps with one of my kids.
In addition, you could say I do work. ESI Money is a site that makes money. Would I do it if I didn't earn anything? Maybe, maybe not. It's hard to say. But it is like a job in many respects. And I enjoy doing it, so why not?
Would you consider managing investments a "job"? Probably not, but if you would, I certainly do that too.
I don't see what Clint was doing as a job. It doesn't appear that he's earning anything himself, so it seems more like a volunteer position compared to Lisa who works for a non-profit but (probably) gets paid for it.
I like the concept of doing a job you've always wanted to do. This is where you can do something you LOVE (which, contrary to popular thought, is not the way to earn a good living in the real world) plus earn a few bucks on the side. Nothing wrong with that.
What are your thoughts on working in retirement? Yes? No? If the former, what would you do? If the latter, why not?
A Place to Go
Here's an interesting concept…
The author's words:
There are several good reasons to find a place to go once you retire. First, it gets you out among people where you can feel part of a community and develop new friendships. Second, it helps build structure into your day. You will continue to feel as if you're working when you have to get dressed and out the door. A place to go also makes you feel important, which is something that work did for you and you're likely to miss in retirement.
A place to go will also require you to be at your best, which includes looking your best. It's very easy to pull on the same pair of jeans each day when you're home. Perhaps most important, it makes your house a nice place to "come home to."
So, what will be your place to go? Volunteer positions and part-time jobs are a good place to start. Ellen, a 69-year-old retiree, said she regularly goes to the library at the community college near her home, where she is able to check out books and use online databases. Also, because she's over 60, she is eligible to Audi college courses for free, which provides a stimulating place to go.
I recommend having several places away from home where you feel comfortable, welcomed, engaged, and inspired. If you don't have a place, create one. Take the initiative to form a special interest group at your church or local community center. Visit a place new to you—an art gallery, a different library, or a garden center. Maybe there is a neighborhood just around the corner, a street that you have never been down that it's time to explore. You may meet and develop friendships with new neighbors you never knew you had. Use your imagination to design your place to go!
My thoughts:
We all know that having social interaction is a key to a happy retirement, so I'll give the author that one — that getting out helps this.
That said, I don't need to get out to build structure. See my comments above as for why. Yes, I might get out to do some of my activities and that adds structure to the day, but I don't get out for the reason of adding structure.
I don't want to feel like I'm working. That would cause me lots of stress.
I don't need a place to go to make me feel important. Are we all really that insecure that we need a place to validate us? Yikes!
Looking my best was never my strong suit. And in retirement I have one uniform — comfortable clothes. If someone doesn't like it, that's their issue, not mine.
As I was reading this part of the book, the theme from Cheers kept playing in my head. Ha!
All this said, and I do have places I go, of course. But I go to them to accomplish what I want to do there, not because I need them to add value to my retirement by being there. So I go to the gym to workout, I go to church to worship, I go to the pickleball courts to play, I go to the library to pick up books, I go to Costco to see what's new, and so on. Yes, I have my places, but they are a result of doing other things I want to do.
That said, I know having places helps some people. My buddy JD Roth at Get Rich Slowly has a couple of places. First, he built a writing shed on his property (which is pretty cool IMO). Second, from time to time he's had an office that he rents where he goes to do his work (not sure if he still has it). He'd have to tell you why he has these, but I suspect they are for some of the reasons in this book.
I have thought about going somewhere to work — like a local coffee shop, the cafe at our gym, the library, etc., but in the end I'm not sure why I'd do that. I'd have to haul all my stuff there, set it up, work in a nosier environment, tear down, come home, etc. It just seems like a lot of work for not much benefit. It also helps that I have a home office where I'm close to everything I need. Plus the commute is quick and I can write in my PJs if I want.
I get it that people should "get out" but I think it has more to do with having your activities and doing them than being out for being out's sake.
Maybe I'm wrong. What do you think?
Well, that's it for today. What did you think of what the book has to say on these issues?