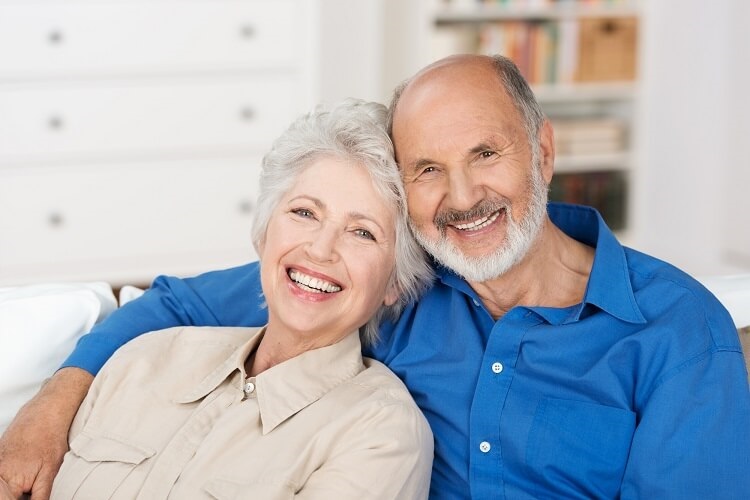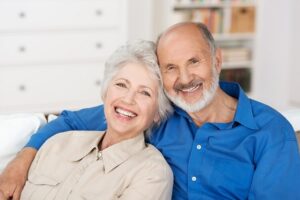 A couple months ago an ESI Money reader sent me an email asking if I had ever read the book You Can Retire Sooner Than You Think
.
I said I hadn't but it looked interesting.
A few days later I tracked down the publisher and asked to receive a review copy. They sent me one and I read it over two days while watching the NFL divisional playoff games (yes, I still multi-task).
I LOVED this book! It's certainly a must-read retirement book IMO, so if you're looking for a new book on retirement, this one is a great choice.
Over the next few weeks I'll be sharing some thoughts from the book and giving you my commentary along the way.
Let's get started!
Findings Backed Up by a Survey
Before we begin I want to emphasize that the book's findings and content are from a survey the author, Wes Moss, conducted. It included more than 1,350 retirees across 46 states, so it was pretty substantial.
The purpose of the survey was to determine what made people happy in retirement as well as what made others unhappy.
The thought was that if these were known, people could copy what the happy people did and avoid what the unhappy ones did.
Makes sense, right?
The findings are scattered throughout the book, and I'll share them in bits and pieces along with my thoughts. I'm really happy in retirement, so it's worthwhile to see if what Wes thinks makes people happy actually works for me.
Today we're going to focus on what makes people happy in retirement.
Money Makes People Happy — To a Point
When people begin thinking about what makes for a happy retirement, many start with something like "having a ton of money."
That is PART of the answer, but probably not as much as most people think.
In fact, the non-monetary issues have a higher impact on happiness than the money issues do — once you hit a certain point of wealth.
Here's how the book describes money-related happiness in retirement:
At its most fundamental level, money provides three things: safety, health, and freedom.
But here's what you may not know: money buys happiness only to a certain point. After a certain level of wealth is achieved, a "plateau effect" occurs, resulting in a diminishing return on happiness.
Once we have a cushion, more money doesn't necessarily add to our sense of how great the cushion really is.
Money by itself does not bring happiness in retirement. The happiest retirees have the economic freedom to fully engage in their life's core pursuits.
So money does help in providing a happier retirement, but only to a point.
In other words, you don't need all the money in the world to be a happy retiree. If you simply have enough plus a bit more, you're doing fine.
How much is enough? Here's what the book offers:
The unhappy and slightly happy retirees have a liquid net worth slightly north of $100,000. [Moderately happy retirees have] liquid net worth [that] jumps all the way to $500,000. Looking at the data shows that $500,000 in liquid net worth is an important inflection point.
So you can be moderately happy at $500k but need more to be really happy. Ha!
We'll talk about this more below, but $500k is the starting point for having a happy retirement.
Now let's get into the non-monetary issues, which are quite fascinating…
Socializing and Core Pursuits
We begin with two of the most important happy retirement requirements — being social and active. Here's what the book has to say:
Be with People. This one's so important it's actually linked to life expectancy: socializing is one of the most important contributing factors to people living long lives. From finding a purpose and pursuing it with passion, to taking more vacations, to making socializing and family a priority. Being social is a very important party of a happy retirement.
Happy retirees have busy social schedules. They play sports and volunteer, whereas unhappy retirees tend to prefer hunting and reading.
The happy folks have at least 3.5 core pursuits — the activities and interests they love to do.
The happy retirees, for the most part, select activities that suggest they are highly social and enjoy being around other people.
These could be two separate topics — being social and having core activities you love — but they are so intertwined that I put them together.
The reason is that many core pursuits (as the author calls them) are inherently social, thus meeting two needs at once.
Conversely, "the mere act of being social can be a core pursuit."
Hence, they are intertwined.
Before we go any further, let's define what a core pursuit is.
Here's the definition from the author's website:
Core pursuits can run the gamut from golf or other sports to collecting to gardening to political activism to volunteering to traveling to earning a college degree. To paraphrase an old saying, a core pursuit is anything that flicks your Bic.
Understand that these pursuits aren't simple pastimes; they are passions to which the retirees devote a great deal of time, energy, and sometimes money. The happiest retirees prioritize their core pursuits and derive great satisfaction from those endeavors.
Basically happy retirees don't sit around and watch TV all day. They have many interests and get out to pursue those. They are also pretty social, which is vital as well.
As for the comment about unhappy retirees liking hunting and reading, the author points out that these are fine, but as solitary activities, they likely mean the retiree isn't getting enough social interaction and that's why they aren't happy.
In other words, if you have social outlets, it's fine to have solitary activities. But if you only have solitary activities, it's likely you won't retire happy.
The book has a page where you can record (if you have them) or brainstorm (if you don't have them) your core pursuits.
I took a couple minutes and made the following list for myself:
Family connections — wife, kids, parents
Working out
Walking
Pickleball
Travel
Blogging
Church
Volunteering
Chess
Hiking
Swimming
Cat (haha! Yes, he's a fun little ball of fur.)
Sudoku puzzles
Movies/TV
Reading
Video games
There are probably more, but this is a good start off the top of my head.
Many are solitary activities, which is fine because I also have a ton of social ones.
In fact, as an introvert who likes time by himself, if anything I get way too much social interaction.
Where, you might ask?
I get a BUNCH from pickleball. I have probably met 100 new people, see a lot of them regularly, and have developed a close friendship with a couple.
Church is another one. Not only do I interact with other members, but I'm a greater so I interact with the volunteer team (we meet for dinner before the service) as well as those coming into church (I greet them, of course).
Add to these the miscellaneous social interactions like having coffee with a friend or attending a retirement seminar and I get more social interaction than I want. Ha!
Now my wife likes more, so she has other outlets to be a social butterfly including working part-time at church, doing additional volunteer activities, talking on the phone with her sisters, my mom, and our daughter, and occasional get-togethers with a friends group she met at the gym.
One thing I would like to add is a buddy who likes to play chess. We could get together now and then and play over coffee. Anyone want to volunteer? 🙂 (To be clear, I mean get together in person — not online.)
In the end, a happy retirement requires having things you love doing as well as interactions with others. If you miss either of these it's likely you won't be happy.
Volunteering Makes Retirees Happy
Here's a win-win retirement activity — volunteering.
The book's take on the issue:
Interestingly, both happy and unhappy retirees spend some time volunteering. However, the happiest retirees are three times more likely to volunteer.
In fact, it's the number one core pursuit for happy retirees.
Socializing, giving back, making a difference—it's easy to see why they like it and why they're happy. These are super social things. The added bonus is that you're actually helping people. There's a dynamic social environment—and that, my friends, is the essence of being human.
I also believe that volunteering in and of itself will bring you fulfillment. I've seen so many of the lovely individuals I work with go from being a successful individual or business person to becoming a significant person. It's the difference between success and significance, and that's part of what volunteering brings out.
There's not much I can add to what the book says — I have to agree with it all. I've seen the above play out in my life (both before and after retirement) as well as in the lives of many others.
I'm actually looking for an additional volunteer opportunity or two. I want the right one, so I'm being picky, but when I find it, I'll jump in with both feet.
Many people commenting on this site have talked about how they plan to give back when they retire. Looks like they are on the right path to both helping others as well as making their retirement a happy one.
Travel and Happiness in Retirement
Next we move on to another great favorite of happy retirees: frequent travel.
Here's what the book has to say:
Happy retirees average 2.4 annual vacations, while retirees in the unhappy group take only 1.4. One vacation may not seem like a big deal, but it can mean the difference between being happy and being miserable.
Some of my strongest survey data shows that happy retirees absolutely love to vacation. In fact, the happy group vacations nearly 70 percent more than the unhappy group.
Happy retirees not only vacation more often, but when they do vacation, they spend 33 percent more on each vacation (on average). Thus, they inherently spend more of their annual budget on "having fun and exploring."
More travel equals more happiness in retirement. Of course there are exceptions but for the most part this holds true.
What's interesting here is that the happier retirees see more utility in money. They place more value on using that money in order to get more enjoyment out of life. Hence travel becomes one way to utilize that money.
We like to have at least two big trips a year and then intersperse those with some small trips.
For 2020, here's what our travel looks like:
February — Went on a cruise in Hawaii with our daughter and son-in-law. Saw my son as well since he's training for mission work there.
May — Hope to visit my cousin in Nashville and see my daughter and son-in-law's home in Kentucky.
Summer — My wife will likely so see her sisters, creating a 24-hour a day pickleball week for me. LOL!
October — Our plans are to hit Pensacola Beach, Destin, and Panama City Beach, Florida (4 days each), then select one as potential winter quarters.
December — Depending on where our son ends up, we may visit him. One option is Italy, so that would definitely be a place we'd enjoy visiting.
Then in January/February 2021 we'll either head back to Florida for a month or return to Grand Cayman.
I do love being at home as well, so I don't want too many trips. That's why I prefer them to be smaller in number but longer in length (10 days is generally the minimum stay.)
We also tend not to skimp when we go. I would rather have one very nice trip than two trips on the cheap end. My trips don't have to be at the Ritz, but I don't want to be flying Frontier or eating peanut butter sandwiches every day either. If I have to watch my pennies, I don't go.
Millionaires like travel as well (it's their favorite splurge) so they are onto something and should keep it up if they want a happy retirement.
Dining and Shopping Habits of Happy Retirees
Now we move on to the dining and shopping habits of happy retirees:
Happy retirees hate fast food and love steak. They avoid cheap chains but don't overindulged either—Ruth's Chris Steak House and Olive Garden rank among their favorite restaurants. They shop at Macy's and Kohl's. They don't drive BMWs, though unhappy retirees often do.
Personally, I love fast food. But it's not healthy so I limit it in my diet. Not sure if this is what's meant by the comment above or if happy retirees literally hate the taste of fast food.
I do love steak though. But instead of going out to eat it we get some from Costco (their meat is really good — affordable and high quality) and I cook it on the Traeger grill. It's much tastier than most restaurants and for waaaaaaay less money. Plus I can enjoy the comfort of eating at home. I know some people like going out for the dining experience, but that's just not us.
I prefer Kohl's over Macy's but don't shop much at either. I'm more of an Amazon guy and am trying to limit how many clothes I buy anyway — I think I have enough to last the rest of my life. Ha!
The car thing is interesting.
This finding is similar to what was discovered in The Millionaire Next Door
. I believe they found that most millionaires drive Toyotas, though I could be wrong.
We have never driven luxury cars but have owned a slew of Toyotas, Hondas, and Subarus. We do buy new cars, getting them at good prices and driving them forever.
Now that we're retired, I think we can make it on one car. When my car goes (which will be awhile since it's a Toyota Highlander with 135k miles on it — lots of life left) we'll probably go to only one car.
Happy Retirees Have Nice Homes
Here's one that was a bit of a surprise to me:
Happy retirees live in homes with a value of at least $300,000. They don't have a mortgage; if they did, their payoff was in sight.
I'm not surprised by the mortgage part, but by the house value.
This is because another book I've read suggests that having a house worth an amount below $300k is a key part to becoming wealthy.
I'm wondering if the conclusion here is that you're happy if you live in a "nice" house in a "nice" neighborhood. That would make sense.
We live in a house that's probably worth $450k since Colorado Springs real estate has been on fire for many years. It's in a nice neighborhood that's walkable to Target, King Soopers (grocery store), Lifetime Fitness, Walgreen's, Lowe's, some restaurants, and, of course, the park with pickleball courts.
There's also a hospital and many smaller shops nearby. In other words, it's a great location.
Our only problem is that a 3,600 square foot house with 5 bedrooms and 4 bathrooms is a bit big for two adults and a cat (FYI, the cat has his own room and bathroom which illustrates how much we aren't using available space). But if we sell, there's no way we could find as great a location. Even if we found something close to the awesome spot we have now, it would likely be new construction where we'd downsize and spend most if not all of what we would get out of our place. So we're staying put for now.
As for the mortgage part, we paid ours off close to 25 years ago now and haven't looked back. It's been a great feeling not owing anyone anything all these years.
Net Worth, Financial Planning, and Retirement Income
Here's where happy retirees stand financially:
They had a liquid net worth of at least $500,000, and they spent at least five hours per year planning for retirement, usually more.
They also had a least two or three different sources of income in retirement, including social security, pension income, income from investments, income from rental properties, part-time work, and government benefits.
We are well past $500k as noted in our recent update.
I'm not sure how much time I spend on retirement planning these days. What actually counts? Does working on our budget (which I only do since we're in retirement)? Does reading about retirement? Does writing and thinking about retirement?
If all those count I'm at about five hours per day. LOL!
We have multiple streams of income which currently include:
Rental properties
This website
Dividends
Interest
My wife's part-time job
Other income (mostly credit card rewards)
Eventually I will give up writing and probably sell this site (though that's way down the road), so that stream will be replaced by whatever the cash can generate.
And we'll get Social Security at some point (unless it collapses or means testing eliminates us).
And finally, if we need to, we could always start to drawdown our assets at some point. We're going to need to do something because using online tools it appears our RMDs will be about $100k per year assuming no asset growth between now and when we hit 72 in 15-20 years.
I think people with many income streams are happier because they are 1) probably earning more, 2) less dependent on savings, and 3) less dependent on any one source of income (if something happens to one, the others can cover it).
A Happy Retirement is in the Middle
In the end, happiness in retirement appears to be closely related to the same principles that lead to successful wealth-building: being balanced and not excessive. In other words, moderation is vital.
The book's comments:
Overall, the happiest retirees live in the "middle."
When it comes to home values, vacations, restaurants, cars, and shopping, happy retirees have found the sweet spot in the middle. Nothing low-rent, but not high-end either. They're not spending lavishly—but they're also not depriving themselves. They've struck the balance that's right for them.
Our life has been spent in the middle and our retirement is as well.
We could spend more and actually be quite lavish at times, but that's not us — going over-the-top would probably make us less happy.
In the end we are perfectly content in the middle (probably the upper end of the middle).
It's all About Freedom
In the end, retirement happiness is about freedom. Here's how the book says it:
Happiness is freedom. It is the freedom to be healthy and social. It is the freedom to have core pursuits. It's the freedom to enjoy your life. The happiest retirees have the economic freedom to spend a lot of time doing what is important to them. They're in the passion zone. This economic and financial freedom allows them to be fully engaged in their core pursuits around the world.
Your desire for freedom never changes. You have it when you're a kid, and then you generally sacrifice much of it while you're a working professional and parent. You give up these little bits of freedom for more money, more savings, a better parking spot, a better title, etc.
Then when you reach retirement it's as if you revert to being that free-spirited fifth grader again. Your priorities change. Your grandchildren are important to you—your family, your community, and the people around you, and that's why you volunteer at your place of worship—but your also ravenous for freedom.
And that's what retirement is. Retirement is freedom. Or at least it should be.
We all want freedom. The manifestation of that desire is different for each of us, but the root of it, the base that burns deep inside, is the same. We're all searching for freedom—we just don't always define it the same way.
I know being free to do what I want when I want is one of my greatest joys in retirement. I especially enjoy not having a boss, not having to take orders from people and/or solve problems for co-workers, and not have a schedule that's largely set and highly influenced by others.
As Mel Gibson said in Braveheart, "Freeeeeeeeeeeedom!!!!!!!!"
On a final note, the book shares this equation which summarizes many of the points above:
Health + Money + Social Life = Happiness
This post has given a good glimpse into what I think is an awesome retirement book. We'll be digging into many of the topics above as well as additional subjects in upcoming posts, so stay tuned.