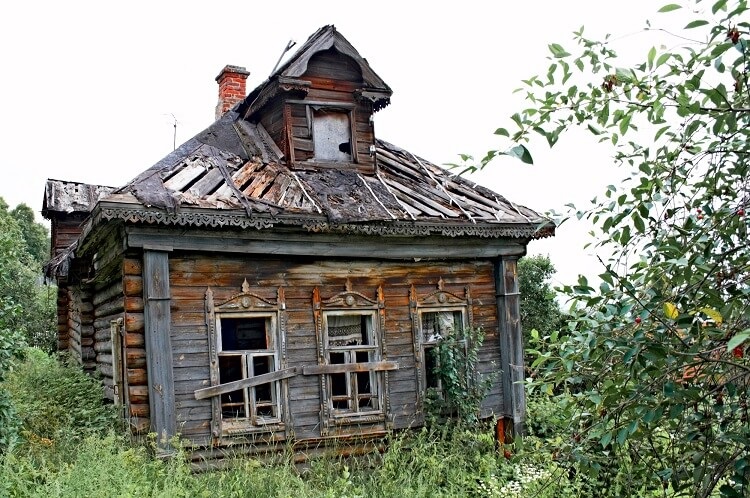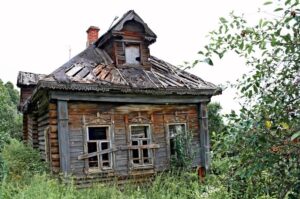 Last time I wrote about my real estate investments I said I had sold two of my three properties.
In that post I gave reasons for why I did so. These include 1) I have won the game and wanted to stop playing it and 2) I want less time and more simplicity in my life. I suggest you read that post if you want more of the "whys" behind why I have sold.
I will review some additional reasons (and expand on others) in this post but for the most part I'll let that piece serve as the background. In other words, if you ask a question that's covered in that post, I won't respond to it. 🙂
This post is about my last property sale, a few more background thoughts and details, a bit more on what I'm doing now, and a general reflection on my days as a direct owner of real estate investments.
First In, Last Out
The sales of my properties went in reverse order from the purchase.
Property 3 sold first, then property 2, then property 1. It was kinda funny that it happened that way.
It's also interesting in that we thought property 1 would be the first to go as it had the best option for an owner-operator to live in it.
Here's how I described the property in Financial Details of My Real Estate Investments:
Two buildings on a single piece of land (0.7 acres) in the northern part of our city (about 25 minutes from my house).
The first (main) house was built in 1920, had four bedrooms (2,028 square feet), one bathroom, central air, and reminded me of something my grandma would have grown up in. The inside showed lots of promise — great wood floors and nice architectural touches — but the outside looked like the Adams family would be afraid to live there (siding was terrible, windows were terrible, vines had grown up all over the front and side, etc.)
The second building was in the back part of the lot. It was built in 1953, had two bedrooms (768 square feet upstairs), and one bathroom. It didn't have the character of building 1, but it did have a garage (very nice benefit). It also had a second garage stall below the apartment which had been converted into a room (kind of — they didn't seal the opening very well so it was a storage room at best.) We eventually made it into a bedroom.
Someone could have purchased the property, moved into one of the homes, and rented the other home out for enough to cover the mortgage on both places. In short, this property was a GREAT house hack. I wish I would have done something like this when I was starting out — it's a no-brainer IMO.
That said, the property did come with some challenges. For instance…
Did you see "1920" above. Yep, the house was old. The electrical was very old. The plumbing was old. I think the furnace was older than I am. We had done some massive updates when I bought the place, but there were still a lot of old parts to the big house.
When we tried to sell last fall, the tenants in the front house were less than cooperative. They posted "WE HAVE COVID" signs in the window and, as you might imagine, that killed showings. In round 2 they got friendlier as their lease got closer to expiring. We eventually agreed to let them stay if they paid $200 a month more in rent and were cooperative with showings. They were a BIT more cooperative this time around…but not much. For instance, they were hard to schedule showings with and the place looked filthy.
Between the first and second listings, a water main broke (on my property) and I had to fix it — to the tune of $3k. The pipe was probably installed in the Roaring 20's and simply gave way after a century of service. Ugh.
The back house had been damaged extensively. It was the one place where we had a non-payer during Covid. We tried to work with him and he simply wouldn't talk to us. And his dog did $8k worth of damage along the way. They moved out a few months ago, but I had to pay to refurbish the place (we are still looking to be reimbursed by him for rents and expenses, but who knows what we'll get).
The inspection showed a few other possible issues, including a bad roof on the back house. It's hard to tell what was valid and what was simply an over-zealous inspector, but I don't doubt that there were some issues.
So, given these, property 1 was much harder to sell than we thought it would be.
Eventually we did find a buyer and reached an agreement. More on that in a moment.
Management Company Issues and the Aggravation Factor
As I noted in Why and How I Sold Most of My Rental Properties, dealing with my management company was one of the reasons I wanted to get rid of my real estate. And this property was a prime example of it.
Let me count the ways in which they aggravated me.
Let's begin with this comment from my first sale post that fits this property exactly:
I just found this out, but it was a ticking time bomb. As we have put my places up for sale, we've discovered some potentially significant issues that would result in costly repairs in the next few years. But if action was taken now, many if not all of these repairs and costs could be avoided. I haven't heard one peep from my management company on these, which is obviously an issue. I think the problem is that they are simply more reactive than proactive which doesn't surprise me given the personnel they have.
With every place I've sold, we've discovered potentially HUGE expenses that were to be realized in 2-5 years. But if they were handled now, the costs would be a fraction of the total.
But management companies (or at least the one I had — and according to my real estate mentor, Eric, this applies to almost all of them) are generally reactionary, not proactive. So once something bad happens they are more than willing to over-charge me to repair it. But they just don't think about bringing it to my attention well in advance to save some massive costs.
And as if that wasn't enough, here's reason #2 they were driving me crazy:
When the back house on property 1 was damaged, they gave me a "preliminary" estimate of $12-$15k to fix it.
Then I had Eric find someone else to do it and his bid was $9,000.
Once the management company found this out, they submitted their "official" bid of $7,000.
Funny how that worked out, huh?
They have been price-gouging me for years and yet I'm at their mercy as I'm so far away.
I had asked Eric about changing management companies but he said they are all about the same based on what he's heard from his clients. He also said that dealing with the management company is BY FAR the top complaint he hears from his clients.
And now, reason three:
As we were closing on the sale, the title company brought it to our attention that the front house owed $600 in past water bills and the water was set to be turns off in a couple weeks.
My management company is suppose to, you know, manage things like this. They are listed as the second entity on all utilities just in case the tenant doesn't pay. Then the utility company can contact the management firm and get payment — and service to the property doesn't get cut off.
But somehow this notice slipped past them. It was about all I could bear not to blow up at them over something so simple that they should have had a good handle on.
Add these up and you get a HUGE aggravation factor that I was simply done with. Yes, done. Completely done. Absolutely done.
These nagging issues were the worst cause of stress in my otherwise pretty peaceful retirement life. So if for no other reason, eliminating this aggravation was a great reason to sell.
Eliminating Risk
In addition to the reasons given in my first post about selling my properties, much of my decision was simply one to eliminate probably the riskiest things in my life.
It's funny, in the Millionaire Money Mentors forums we had a discussion about what were the riskiest investments. We ranked and debated the rankings and it was quite interesting.
It was interesting because most of the members rated real estate syndication investing as very risky (mostly due to lack of control) and private ownership of rental real estate as not nearly as risky.
Now I'm not going to get into the debate of relative risk here (maybe in another post) but I have a couple thoughts on this:
I think people rate things they are more familiar with as less risky in general. So if you're familiar with investment A and not investment B, then you tend to think investment A is less risky all other things being equal.
This is certainly the case for me. 15 years ago I would have rated ownership of rental real estate as very risky. But since I purchased my places and learned a lot about real estate, my fear factor has come down dramatically. I would certainly rate it as much less risky now as I would have then.
That said, there are risks that are often unaccounted for and/or not considered in owning real estate. And I had been thinking about these for quite some time.
Here are three of the major risks that made me consider selling (and eventually got me to take the leap to sell):
Loss of profit — If any of the potential ticking time bombs had hit while I owned my places, I could have lost a year's worth of profit on them easily (if not more). I wasn't investing in rental real estate to earn nothing, so this was a risk I wasn't willing to accept.
Loss of appreciation — If the damage was bad enough, the property could either be worth less or I might have to sell it for less. In addition, who knows what real estate prices will do? All I know is that right now, it's a seller's market (just like it was a buyer's market when I bought these places). I like to sell when prices are high and buy when they are low, so why not make a move now?
Disastrous event — Here's what really kept me up at night. Let's say a tenant is smoking in bed, falls asleep, and the place burns down, killing someone or a few people. Yes, I have insurance, but who wants to go through that? And even with insurance, who knows if it will be enough? Lawsuits and juries are unpredictable. Especially with this last house I sold this was a possibility. It was old and frail when I bought it and we didn't fix the one thing that could be the worst case scenario (the old wiring). We found out when we sold that the tenant had been experiencing flickering lights — something that's NOT GOOD. And, of course, my management company told me nothing about it. And yet they would certainly call me if the place burned down. They'd then probably want to rebuild it for me for $500k. LOL.
Anyway, some might discount these risks, say they are "no big deal", say they could be handled, or dismiss them in some way.
That's fine, that is their opinion and based on the risks they are willing to take.
But these were the biggest risks in my life and gave me reason to worry. Yes, I think the chances of them happening are pretty low. But even so, if they do happen, the impact could be terrible. And I simply did not want or need anything like these in my life. Thus I made the moves to eliminate them.
Since I've retired I have slept very well (probably due to no stress from my job). But now I'll sleep even better. 😉
Sales Details
For the record, here's a summary of the sale financials:
Selling Price: $320,000
Selling Expenses: $28,026
Capital Gains and Depreciation Recapture: $77,000
Net Proceeds: $214,974
FYI, this is a property I bought and refurbished for $91k total. Not bad.
The details as I noted in Financial Details of My Real Estate Investments:
The property (including both buildings) was owned by the government (Fannie Mae) and had been sold to someone who was going to live in one of the homes (these government-owned places let people who are actually going to live in the home make offers for the first 15 days and if no one does, then it's open for anyone to buy.) But the buyer had needed financing to purchase it and the financing fell through, so it was up for grabs. The government was asking $60k for the property, and we offered asking price. Eric found out that another bid had been made. He knew the agent who listed the place and got a sense the offer was in the upper $60k's, but needed financing. We moved up to $65k cash and the place was ours. We closed at the end of September 2012.
There were massive updates/upgrades needed. These were part of our financials from the get-go, so there were no surprises. We needed new windows, siding, flooring, paint, appliances, and on and on.
Anyway, it turned out to be another great deal overall, but was time for me to move on.
Overview of My Real Estate Investments
Some of this might make you think I'm sorry that I invested in real estate. Nothing could be further from the truth.
As I talked to my real estate mentor, Eric, after we sold the last house, I thanked him for the role he played in this endeavor (FYI, he made commissions on all the places both buying and selling, so it worked out for him too.)
I told him how much I appreciated everything he did for me in this entire process.
Investing in rental real estate was among the best things I have ever done financially (probably the only other actions I would say are better would be marrying my wife and selecting and growing my career) and may be even more impactful than my investments in index funds (I'd have to run the numbers).
But overall, it's been a complete home run and I would do it all over again (though I would buy MORE real estate if I had the chance to do it again).
Here's a rough summary of where the financials came out on my real estate investments:
I spent roughly $600k on buying my places and upgrading them. It's crazy to think the costs for there were so low (my primary residence is almost worth $600k these days) but remember this was 1) not long after the financial collapse and real estate owners were scared and needed cash and 2) in Grand Rapids, MI where things are just a tad less expensive than in San Francisco or New York City. 😉
The houses generated (according to Quicken — my tax returns would be different/more accurate as they would have depreciation taken out, etc.) roughly $450k in profit during that time. BTW, this was $450k that I didn't need so I took this money and put it into index funds and other investments. I'd have to dig deep to see what that $450k was worth today, but I can say it's worth massively more than $450k. (FWIW, my net worth is up 3x from the time I bought my properties to now.)
I just sold the places for over $1.1 million after capital gains and depreciation recapture, netting a pretty nice capital gain along the way.
Now I have $925k in real estate syndications and private loans PLUS $500k in cash. Not all of this is from these properties obviously, but a good portion is.
So yeah, I think it was worth the time, effort, and investment. 🙂
What's Next
So what's next, you may ask.
As noted above, I have deployed some of the cash in real estate syndications. These are completely hands off for me which is the way I like it. I simply want to sit back and watch money hit my bank account and that's what these do for me.
That said, I do think they are risky to a point and not (generally) for an unexperienced investor or for someone who really needs to protect the principal of their investment. I could afford to lose all the money I have invested in them and it would not impact my lifestyle in the least.
I have also diversified among syndicators, markets, and types of real estate to try and limit my risk.
I also have private loans with a friend who buys real estate, fixes it up, and raises rents to increase cash flow.
Between all of these options, I have roughly $75k in income coming in each year for which I spend ZERO time. This is more than I made on my properties (I always used 10% income as my guideline on invested monies, so I wanted to net 10% on the $600k invested) and with dramatically less time, aggravation, and personal risk involved. I like it.
As for what I'll do with the cash, I don't know yet — it's still TBD. I have some options and some other things yet to explore, so we'll see.
But you know I will let you know when I do make any major moves. 🙂
P.S. No, the picture is not of my house — it's not nearly that bad. I just thought I'd have a bit of fun with it and that picture jumped out at me. 😉