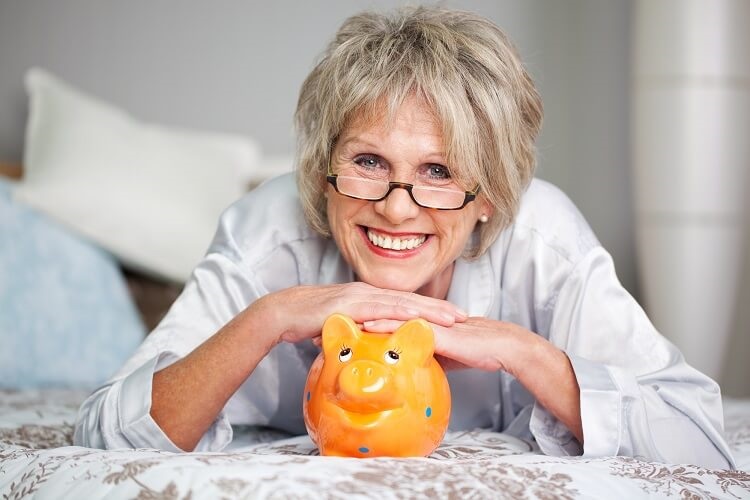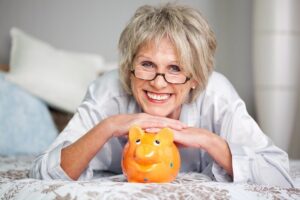 One of the retirement books I've read recently is 20 Retirement Decisions You Need to Make Right Now
.
Overall, I found it to be an "ok" book. It was pretty basic overall and most of its information can be found in other books (so not much new).
That's an opinion from a more advanced retirement planner. For a novice, I think the book would be quite useful since it covers a broad range of topics.
Today I thought I'd share some of the thoughts from the book and comment on them along the way.
Here we go…
The 20 Decision Checklist
Let's begin with the 20 questions. They are:
Do I have enough money to retire now?
Is it worthwhile to develop a comprehensive financial plan if I'm already close to retirement?
Who should I trust to advise me about my financial future?
How much can I safely withdraw from my portfolio
If I retire early, should I withdraw funds from my IRA?
When should I begin taking Social Security?
Which pension payout option should I choose?
Which retirement plan distribution option should I choose?
How should I manage my personal savings?
How much should I invest in stocks, bonds, and cash?
How should I diversify my investment portfolio?
What should I do if the bulk of my portfolio is invested in one or two stocks?
What criteria should I use to identify investments?
Should I buy load of no-load mutual funds, annuities
How will I manage my portfolio on an ongoing basis?
How will I cover my medical expenses during retirement?
Should I buy long-term-care-Insurance?
Should I cancel my life insurance policy since I no longer need the coverage?
Should I pay off my mortgage at retirement?
What strategies should I use to ensure that my estate passes to my heirs and not to Uncle Sam?
These aren't the only 20 questions, of course. These are simply the main ones.
There are many more questions for each of these, helping you think through all the ancillary topics/decisions connected to these top 20.
It's a bit overkill IMO, but some could see it as being comprehensive. I'll let you chime in with your thoughts on the list.
Higher or Lower Expenses in Retirement?
One topic the book addressed as part of answering "Do I have enough money to retire now?" is what you'll spend in retirement.
It discussed this in terms of whether you would spend more or less once you retire.
The general consensus from personal finance "experts" is that you'll spend less in retirement. Their (very) general rule-of-thumb is that you'll spend 80% of what you did while working.
I'm not a big fan of that "rule" and prefer having people calculate their own spending numbers by 1) tracking their pre-retirement spending and then 2) creating a new retirement budget based off that.
That's what we did — took our information and developed an entirely new budget based on what we wanted our retirement to be like.
The first one wasn't spot on, of course, but we adjusted here and there and eventually got a budget that's pretty close to reality.
And in the end, we ended up spending less in retirement. That said, whether or not you agree that we spend less depends on how you count "spending".
Before we get to our details, let's review what the book has to say.
Here are the author's thoughts:
During retirement you will pay less taxes, save less, spend less on your children, and have less of a mortgage burden than you did while working. While many expenses will decrease during retirement, others will increase. [Here are] some of the most common changes in spending during retirement:
Expenses Likely to Decrease
Home Mortgage
Savings
Income taxes
Work-related clothing
Life insurance
Commuting
Professional education
Expenses Likely to Increase
Health care
Travel
Second home
Personal education
Hobbies/Recreation
Just look at this list. IMO it seems one of them will clearly outweigh the other.
More on that in a minute. For now let's get back to our spending.
I looked at all our pre-retirement spending over 20+ years and here's how it netted out (as percentages of gross income):
Savings: 36.1%
Giving: 26.0%
Taxes: 21.0%
Living Expenses: 16.9%
Now there's one really big category that we're no longer "spending" money on in retirement. Want to guess which one that is?
Yes, it's "savings". We're no longer saving 36% of our gross income (because we don't need to).
When you cut that 36% "spending" from our budget, of course we are "spending" less in retirement.
But that's not quite a fair comparison, is it? "Savings" isn't really "spending". That is, unless you want to count it as such. 😉
Let's look at our numbers in a different way. Here are our non-saving, very rough, spending numbers through my working years:
My average salary was somewhere in the $200k range, so let's use it.
That means we spent $127,800 on giving, taxes, and living expenses ($200k * 63.9%)
Here are our annual spending numbers for the past three years of retirement (with links to posts detailing them):
So on the surface, it looks like we are spending much less in retirement. But…
We don't do our retirement giving out of income in retirement. We give appreciated assets through our donor-advised fund.
And we give roughly $50k per year. So when you add $50k to the numbers above it then looks like we are spending about the same or more than what we spent in pre-retirement.
Now that we've gone round and round with these numbers, here are my general thoughts on spending more or less in retirement:
If you were a good saver, you probably are spending way less in retirement because you aren't saving a big chunk any longer.
If you forget about saving, in general I think if you do the same sort of things in retirement that you did while working, you will spend less. This is because the biggest cost for most people will be gone: their mortgage. Plus work-related costs will go down and not much else will go up (except for healthcare). Look at the categories above in the "spend less" and "spend more" lists. In most cases it's going to be hard for the "spend more" to overtake the "spend less" options.
Of course, personal choices matter. Anyone could create a retirement where they spend more in retirement than while working. For instance, we've spent $55k on travel the past three years (plus another $20k or so we spent in 2020 before the government locked us all down). That's a lifestyle choice we made because we enjoy it and can afford to do it. Others might buy second houses, spend part of the year overseas, or choose any number of other ways of spending more in retirement.
Ok, so enough of that back and forth. I'll let those of you who are retired weigh in: do you spend more now or did you spend more when you were working? And why? (Lifestyle choices or that's simply where the costs came out?)
Thoughts on Long-Term Care Insurance
Hahahaha! You didn't think we were done discussing long-term care (LTC) insurance, did you?
For those of you who may have missed them, here are some posts I've run recently on LTC insurance:
The book had some interesting information on this subject that I thought was worth sharing.
Namely, it listed when LTC insurance is and isn't right for someone.
The summary:
LTC insurance is for you if:
You would like to insure your independence and not become a burden to your family.
Your family has a history of ailments requiring long-term care (e.g., Alzheimer's, diabetes, strokes).
You have sufficient money to pay premiums every year.
You want to preserve assets for family members.
Paying for long-term care for one spouse would seriously hamper your ability to accomplish retirement goals.
You are in good health and qualify for lower premiums
You are between age 45 and 60 and can lock in lower premiums for life.
LTC insurance is not as important for you if:
You have health conditions making the cost of LTC coverage too expensive compared to the benefit you may receive.
You are likely to cancel the policy because your fixed income won't keep up with increasing premium payments
Your only source of income is Social Security
You're self-insured because of the size of your financial portfolio.
Buying an LTC policy stretches your budget to the point of having to forego other financial needs (e.g., paying for utilities, buying food or medicine).
You are age 79 or older (although you may need coverage, premiums will likely be too high).
I thought these were two decent lists that might help someone decide whether or not to buy LTC insurance.
Notice how it says you don't need LTC insurance if "You're self-insured because of the size of your financial portfolio"? 😉
The book also listed several types of long-term care as follows:
Nursing Home Care: Nursing homes serve as permanent residence for people who are too frail or sick to live at home or as a temporary facility during a recovery period.
Home Health Care: Home health care can cover a broad range of needs, both temporary and permanent. Oftentimes people require only minimal assistance: a couple of hours each day or a visit in the morning and the evening. Some people require a few brief visits each week; others need round-the-clock assistance because of physical or mental disability. Services can include help with meals, home maintenance, supervision, and/or medication administration.
Assisted-Living Facility: Assisted-living facilities provide meals, social activities, and on-call assistance with bathing and dressing. The goal is to help people continue living as independently as possible.
Adult Day Care: A planned program that includes a variety of health, social and supportive services in a safe environment during daytime hours. Adult day care is a community-based service.
Respite Care: Short-term care provided to people with disabilities in order to provide families a break from the daily routine of caregiving.
My guess is that over time there will be even more options than these as people want (and will pay for) new/different/better options.
Anyway, that's it for my thoughts on this book and the couple of topics I wanted to comment on. Has anyone else read it? Care to share your thoughts on it?