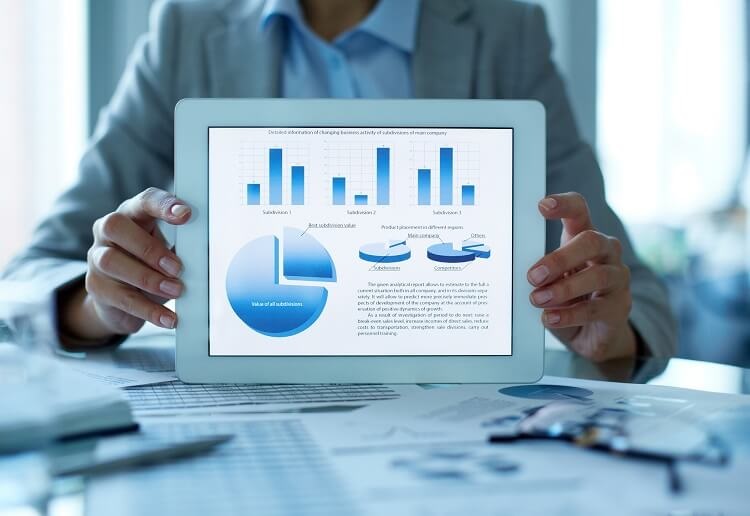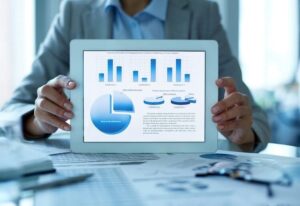 As I've done every year on this site, I want to review my past year's financial results as well as make a forecast for the year to come.
FYI, I'm writing this at the beginning of January even though it won't post for a couple months.
As such, the numbers I'll be sharing aren't final yet (I'll sort through the official ones when I do my taxes). These have not been verified, audited, adjusted for tax purposes (i.e. no deduction expenses taken out for my real estate investments), etc.
But if I wait a couple months until everything is final, you'd be reading this at the end of April, which seems way too late.
Besides, the numbers are pretty close. After all, I track every penny in Quicken and have done so for almost 25 years now. 😉
I say all this because I don't want someone coming back to me in six months saying, "You said the number was this!" if I quote a different number sometime. Haha!
For those of you interested in historical perspective, here were my reports for past years:
Overall, 2019 was a very good year on a number of fronts, so let's get to the details…
Net Worth
We'll begin with what I consider my key financial measure: net worth.
I include all assets and liabilities when I calculate net worth, but I do have some special adjustments I use in getting to the final number.
That said, here's the picture for 2019:
Net worth was up 21.3% due mostly to the strong stock market. I also had a big win selling Rockstar Finance and income (and thus savings) was strong. My net worth today is well over $4 million and up over $1 million since I retired. If I had retired when I was 20, I'd be a deca-millionaire at this rate. LOL!
This was the fifth best annual percentage performance since I started tracking my net worth in 1996. It's also the only gain over 20% since 2010.
It was the single-largest dollar gain for me on record — net worth was up over $650k.
Five of the 12 months this year featured a record high net worth including November and December.
We have now averaged 13.12% compound average annual net worth growth since I started tracking in 1996.
Overall, net worth was very strong — an excellent year all around.
Budget Results
I had to make some adjustments to the numbers (like last year) to get a somewhat clear sense of what happened.
Income
Rental Income: $65,493
Websites: $60,915
Dividend Income: $50,688
Interest Income: $18,351
Wife's Job: $7,647
Other Income: $1,627
Total: $204,721
I know. That looks like a big number. But there are some HUGE caveats.
Let me explain…
Commentary
Rental income was very, very strong this year. I had several months in a row where revenue was among the best months I've ever had. Remember, this income is on properties I paid roughly $600k for (including renovations), so it's a great return. That said, the properties have appreciated so if you calculate the return on current market value, it's much lower.
Website revenue is actually closer to profit since I put both income and expenses into my Quicken account and let them balance out. The numbers include three months of Rockstar Finance income, but the majority is from ESI Money, which is now making roughly $40k per year from advertising alone. If I wanted to, I could probably double this number, but that would require a lot more selling and my heart isn't in it.
The dividend income is simply what's churned off by our index funds at Vanguard. We reinvest this, so it's not like this is income available to spend (though some of it could be if we wanted it to be).
Interest is from the $450k in cash I have in "high interest" savings plus the $125k I have invested in private real estate loans.
I've mentioned that my wife volunteers part-time at our church — or at least she did until they insisted on paying her. Not bad for a hobby she really enjoys.
Other income is mostly from cash back credit cards (I actually made $2,047 this year on credit cards, but the $700 we earned from the Costco card is yet to be received). I have done annual reports on credit card results in the past (here's last year's version), but those posts are starting to bore me so I'll skip it this year and just include the number here.
Expenses
Travel: $28,217
Taxes: $26,108
Personal: $8,732
Food: $7,271
Utilities: $6,741
Med. Insurance: $5,410
Medical: $4,265
Donations: $3,999
Misc: $3,964
Eating Out : $3,577
Entertainment: $3,537
House Insurance: $2,740
Cat: $2,516
Car Insurance: $2,396
Christmas: $2,354
Home Repair: $2,195
Clothes: $1,813
Furnishings: $1,688
Life Insurance: $848
Gas: $736
Lawn: $369
Total: $119,475
This needs some explaining as well…
Travel is back up at the top (though it's not really our biggest outflow — see below)! Yea! This includes the costs for our trip last January to Grand Cayman (maybe 30% of this trip's cost since much of it was paid for last year), to Ft. Myers Beach, FL in October, most of our February 2020 Hawaii cruise, and a few smaller trips here and there.
Taxes are what they are. I made estimated payments but with how my properties performed, I'll probably owe money in April.
The reason personal expenses popped up so high is because it's where we put the majority of my daughter's wedding expenses.
Food is about even with last year, though it should be down in 2020 as my son is now out of the house.
Utilities are within $40 of last year and include TV (we switched from Comcast to YouTube TV and Disney+), electric, gas, internet, phone, trash, and water.
Medical Insurance is what we pay Samaritan Ministries.
Medical is all the costs we paid ourselves including dental care, eye care (including glasses — I bought Oakley sunglasses!), my dermatology visits and physical, and miscellaneous medical. My mole removal is still in the process of being reimbursed, so these costs are actually lower than shown here.
Donations are non-tax deductible gifts given out through the year. The majority are cash gifts we made to people in need.
Miscellaneous includes all expenses too small to be in their own category. Small spending adds up!
Eating out is way up but much of this cost is gift cards I buy at the grocery store and then give to one of my kids, so our actual meals out didn't change much, if any.
The lion's share of our entertainment costs are for our gym (an upscale gym close to home), movies, and some pickleball equipment.
The cat makes a big splash on this list! I'll be doing a post on cat expenses, but yes, we got a cat and yes, he's expensive. He gets the royal treatment and we don't skimp on anything for him, but his biggest line item was the $1,000 I paid my daughter for him. Now you know there's a juicy story behind that, right? 😉
Christmas includes $2,000 in gifts we gave to our kids ($1,000 each).
Most of the home repair was plumbing work (to fix our improperly installed kitchen sink and re-do all our toilet mechanicals) and the nine tons of rock we put in the back yard.
As for clothes, someone help me!!!! (#4 on my list here)
Furnishings are house-related costs that aren't house repairs. We got a new microwave, curtains, and several decorative items to spruce the place up a bit.
We are finishing out the last few years on our life insurance policies.
Car repair was $61 this past year (an oil change) so it was hardly worth listing. It helps when you 1) don't drive much and 2) buy reliable vehicles (2 Subarus, 1 Toyota, and 1 Honda).
This said, our largest expense was actually what we contributed to our donor-advised fund. We put in $80k and distributed almost $60k. This giving was not done from cash but from index funds being transferred in so there was no cash impact, but we did have a reduction in assets.
2020 Estimated Budget
Looking ahead, here are the high-level numbers for our 2020 budget:
Income: $130,090
Expenses: $91,310
I'm conservative by nature. I know, that's a shocker. In reality this is probably a worst-case scenario as we always seem to have more income than I project and we never spend everything (though with the way we're traveling, who knows?).
I'm not counting dividends in income since we don't actually get access to those. I'm also estimating lower website (no Rockstar Finance) and rental income.
The expenses are lower since both kids are now out of the house.
I also have $18k of vacation/travel costs baked into the $91k since we're probably headed back to Florida (scouting winter quarters again) and Grand Cayman next year/early 2021.
So those are our results for 2019 and plans for 2020.
Any thoughts, comments, or questions?
How was 2019 for you financially?