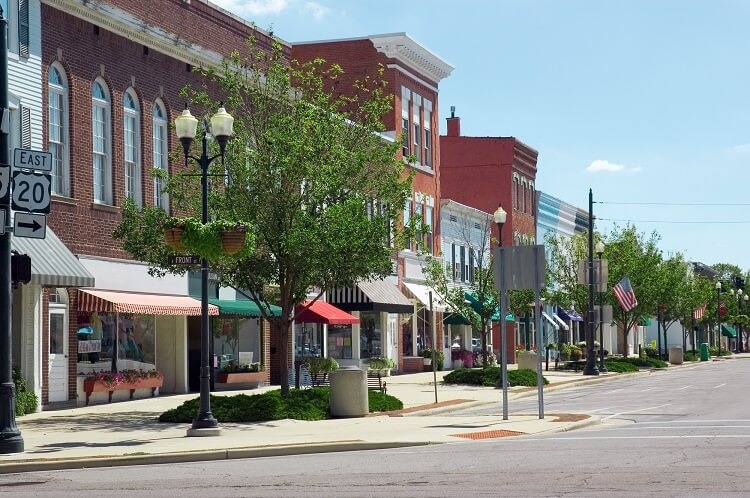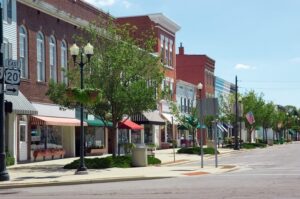 When I work out, I always listen to music.
I've tried listening to books or podcasts when exercising, but it just doesn't work.
I have to count (reps) or strain (lifting or cardio) and my attention on anything anyone says is gone. When I've tried a podcast or book I end up constantly rewinding which makes for a very frustrating experience.
So music it is.
I listen to a wide range of music, from classical to hard rock, but my sweet spot is pop music, mostly from the 70's and 80's, when I was growing up.
Song about My Youth
One song that comes up now and again in my mix is "Country Boy" by Glen Campbell.
You can see it performed here if you're so inclined (the remastered version I listen to is better quality, but you can't beat the video for helping take you back in time):
Wikipedia says
the song was released in 1975
and was "Campbell's fifth number one on the Easy Listening chart."
Song Facts summarizes the song as follows:
This was yet another huge hit for Glen Campbell, one of the first Country artists to experience crossover success, and it's one of this most introspective. He sings about having achieved success and wealth beyond his wildest dreams, but he has lost something of himself and his roots in the process and is wondering why he isn't fulfilled by his stardom.
The chorus is the part that most resonates with me:
Country boy, you got your feet in L.A.
But your mind's on Tennessee
Lookin' back, I can remember the time
When I sang my songs for free
Country boy, you got your feet in L.A.
Take a look at everything you own
But now and then, my heart keeps goin' home
Just a Country Boy
I was never a "country boy" in the (probably) most likely definition of the word.
I didn't live on a farm or in the woods, didn't wear overalls (at least much, they were kinda in style for a bit) and go barefoot all summer, and didn't own a horse or barn animals.
That said, I didn't really grow up in an urban area.
First of all, I lived in Iowa, a state with the population of 3.18 million (according to what I could find on Google). This would rank Iowa as #17 in the top metro population CITIES in the U.S. In other words, almost anywhere you live in Iowa could be called the "country".
Second, I lived in small-town Iowa. We spent my childhood in a decent-sized town of 25k or so (which seemed big to me as a kid), but in high school we moved to a town with only 3k people. Yep, that's the town's population.
Third, we did not live in town but a few miles outside of it…in the "country".
So while I wasn't roping horses or wrestling steers, I think I most certainly lived in the country.
Small Town Iowa
On a side note, here are a few fun facts about the town I consider my hometown (where we moved just before I started 9th grade):
My grandmother was the mayor of the town for 20 years. She was quite a hoot as you might imagine.
My high school was a "county" high school, meaning they bussed all the kids from the entire county into the high school. Even with that, my graduating class was just over 100 people.
There was nothing for teenagers to do in our town (we didn't even get a fast food place until after I left) so we always had to go to the "big city", a town 20 miles away that had 30k people or so. They had a theater downtown, a drive-in theater, and many places to eat.
If you did stay in town, the main form of activity for high schoolers was driving around the town square. The town's courthouse was in the middle of the town and you'd drive around it (the block) to see and be seen.
If you've ever seen the movie Grease, it was like the town there. Except smaller.
Or if you watch Hallmark movies, it was like the stereotypical town in those. It was pretty magical at times, especially at Christmas.
I loved it for a variety of reasons:
It was big enough for me (I didn't know any different), provided a safe place to learn, grow, and not kill myself doing the stupid things teenagers do.
It was easy to get around — there was never a traffic jam.
You knew your neighbors and most everyone else in town. This could be stifling at times, but the pros outweighed the cons by such a large margin it didn't really matter.
I was able to try (and excel) at things I would never have had the chance to in a much larger environment. I was an officer in many school clubs and one of the best speech/drama/debate people in the school. I had the lead roles in the high school plays my sophomore and senior years. I also starred in several community plays/performances (I did mime, believe it or not). The bar was set low, something a young kid like me needed to succeed and develop confidence. By the time I left for college, I had been such a success that I knew I would do well at higher levels.
That said, it wasn't all rainbows and unicorns.
We were not wealthy by any stretch of the imagination. My parents divorced when I was in third grade. My mom and I lived a lower class existence for many years. I can still remember the days coming home from school (alone, as mom was at work) with a note saying I could have a sandwich and half the Kool-aid for dinner. That was it. The other half of the Kool-aid was for the next day. Things were tight.
The situation improved when my mom remarried during my freshman year in high school. We moved up to upper lower class or maybe even lower middle class. But we were far from wealthy.
In addition, there weren't many jobs for a high school kid (or a college graduate). I did work at the local grocery store for several years in both high school and college, but that was it. I also "walked beans" (Google it) a bit to earn some money.
But overall, it was pretty idyllic. I look back and am so thankful for those four years of high school that really set the seeds for my development.
Small Town Money Advantage?
The other day while I was gasping for breath at the gym and Glen Campbell was wailing in my ears, I started to think…did growing up in small town Iowa play a key role in developing my money habits?
Then as I looked back, I could see there were ways that it did. Here are a few of them…
1. It made me determined to earn a good income.
You could argue that growing up poorer than average made me determined to do well and that could happen anywhere, not just a small town.
But something about being poor in a small town magnified the issue for me — it seemed like more of a "big deal."
My mom recounts one of the parent/teacher conferences she had with my algebra teacher. The teacher told my mom:
"I asked John what he wants to do with his life and he said he wants to make a lot of money. I have no doubt he'll do it."
I knew what it was like being poor and was determined that I would not live my life that way.
That's why my planned vocations were all higher paying — first veterinarian, then lawyer, then accountant, then executive (the one that stuck).
2. It helped me know the value of a dollar.
Perhaps this was attributed to growing up in the 70's when there were still lots of people who remembered the depression around.
But I think being in small town USA that the value of a dollar seeped into you in many ways — how the people acted, what stores were available, etc.
It also "helped" being poor. Others might have thought a dollar wasn't worth much but when I got one I guarded it closely.
As you can imagine, this perspective came in handy later on as I started my career and wanted to grow my net worth.
3. It taught me hard work and how it was connected with success.
This one is certainly attributed to small town life.
Hard-working people surrounded my daily life — especially farmers and small business people (including my step father).
I saw these people (and knew most of them), how hard they worked, and how they had achieved much of their success through hard work.
They were great examples for me.
Oh, and it's not by accident that millionaires rate "work hard" as the top tip for growing their incomes.
4. It taught me to appreciate the simpler things in life.
This is a big one.
Living in a small town, you have to appreciate the simpler aspects of life because that's all there is.
Things like driving around the square, going to the county fair in the summer, walking the streets at Christmas to enjoy the people and music, and so forth.
I learned to appreciate and love these basic pleasures. And a love for the simpler things in life followed me throughout my life. That's why I didn't need to spend a fortune on this or that thing to bring me happiness — my family and simple activities like going to the apple orchard or having a home movie night were more than enough joy for me.
I know this sounds a bit like I grew up in Mayberry (and internalized the associated way of life) and maybe I did.
My Feet In LA
I never lived in LA (though I did live in Tennessee — and loved it), but after growing up in bumpkin-ville, any city seemed as large as LA. That's why the "big cities" of Pittsburgh, Nashville, and even Grand Rapids, Michigan seemed like my "LA" as they were so much bigger than where I came from.
Many times during my career I would think back on "Country Boy" and relate to the words he sang:
"Country boy, you got your feet in L.A., But your mind's on Tennessee" — So often, even though I was a "big city success" I longed to simply be home, with my family and friends, and relaxing in a small, Iowa town with no stress.
"Lookin' back, I can remember the time, When I sang my songs for free" — This was a common feeling. I remember thinking so many times 1) what am I doing here/ I'm just a hick from small-town Iowa and 2) they PAY me for this — I was doing it for free 15 years ago!
"Country boy, you got your feet in L.A., Take a look at everything you own, But now and then, my heart keeps goin' home" — Despite success, wealth, net worth, and the ability to have anything I want in live (within reason), in the end my heart is back there in that small town.
In a lot of ways my memory reminds me of the life the Frugalwoods are living. I would guess they are experiencing many of the same joys I grew up with.
That Town is No More
The town I loved is no longer there.
It's there physically, but it's a shell of its former self.
Walmart moved into the big town 20 miles away and killed all the small businesses in my town (and for a 20-40 mile radius for the most part). Now only insurance companies and lawyers fill the office space on the square which is 50% vacant.
As a result, the roads, sidewalks, etc. are in bad shape too and these days my town feels more like a ghost town in waiting than a thriving, beautiful Hallmark village.
My parents still live there but are close to leaving, selling their home and living the RV life. I may make it back there one last time before they move or perhaps I've seen the last of my town.
Either way, it's ok, as my fondest memories live in my mind anyway.
So I'm feeling a bit nostalgic these days about my hometown and think that is it to thank, at least in part, for making my finances successful.
And I'm thankful for the non-financial blessings that town gave me as well.
The words from Small Town by John Cougar Mellencamp hit home for me as well:
No I cannot forget where it is that I come from
I cannot forget the people who love me
Yeah, I can be myself here in this small town
And people let me be just what I want to be
Got nothing against a big town
Still hayseed enough to say
Look who's in the big town
But my bed is in a small town
Oh, and that's good enough for me
What do you think? Do you think small town living helped me become wealthy?
Any others from small towns? If so, do you think it impacted your finances in any way?