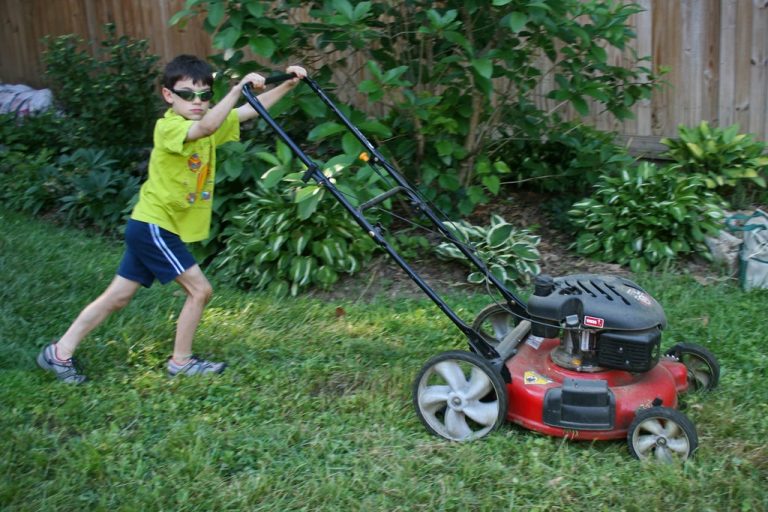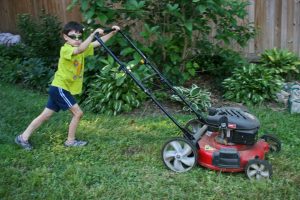 When I gave my one year blog update, I asked if there were any topics readers wanted me to cover in year two.
One reader commented and asked:
During your professional career, what tasks did you outsource? Which did you DIY? Income tax returns, lawn care, window washing, haircuts, oil changes, Christmas shopping, shoe polishing, car washes — what did you do yourself? What did family members do? What did you hire out?
So this post will be a (probably) not so complete list of what we did, what the kids did, and what we outsourced. If I miss anything you can ask about it in the comments and I'll fill in the blanks.
What We Did
Overall we were mostly DIYers. Why pay someone else when we could do it ourselves? As such, here are the tasks we did:
Household tasks — My wife handled most of the inside stuff and I handled the outside stuff. She cooked and cleaned, did the laundry, etc. I mowed, snow plowed the driveway (the worst in Michigan — 100 inches of snow many years), landscaped (I grew roses), and took care of the trash. I also did most of the easy house repairs and waged the never-ending war against mice (we had woods right behind our house). BTW, I offered to hire a house cleaner on several occasions and my wife refused each time. She said she didn't want someone else cleaning her house but I'm thinking she didn't want to spend the money.
Hair — I've shaved my head for the past 15 years or so. I prefer it to going to the salon (the time kills me), it's easier to manage (especially during my swimming years), and it saves us $15-$20 a pop. $15 each time with a haircut every 6 weeks for 15 years equals a couple thousand dollars!
Christmas shopping — I did most of it as well as the wrapping. Once my daughter got old enough to help we did it together and she eventually took over the whole thing. (She likes knowing in advance what everyone is getting. Plus she's pretty good at it.)
Shoe polishing — I polished my own shoes, but polishing wasn't a frequent occurrence.
Finances — I managed our finances pretty much from the time we got married. I know, you're shocked. 😉
What Kids Did
Once the kids got old enough we put them to work. Here's what they did:
Household tasks — Each kid had his or her chores — washing dishes, doing laundry, dusting, vacuuming, etc. When they each got their own bathrooms they had to clean them as well.
Mowing — Once my son turned 10 or so I taught him the fine art of mowing passed on from the previous generation. I haven't mowed a lawn since.
Snow blowing/plowing — Once my son got old enough, he also helped clean the driveway and sidewalk after snowstorms. He mostly did the sidewalks while I did the driveway, though for only a couple of inches of snow we both worked on the driveway and could have it done in no time.
What Others Did
We did outsource some things including:
Taxes — As you know, we use a CPA to do our taxes. As you also know, this still requires a good bit of work from me.
Some lawn care — We had a guy spray our lawn for weeds the last two years we lived in Michigan. They had gotten out of control, he was a friend (great price!), and he got rid of them.
Hair — My wife and kids had a friend of my wife's do their hair. The friend gave us a great rate.
Window washing — Once every couple of years we did hire a family friend with a window washing business to take care of our windows.
Higher end maintenance and landscaping — I do not do plumbing, electricity, or any major maintenance (like putting in a new home heating system). We also hired a company to take down some trees and plant some new plants around the house.
Car maintenance — Never did it myself. I do not want to be in any car that I've worked on.
That's all I could think of. Let me know what I missed and I'll comment below.
Also, how do you differ from this? What do you do and what do you outsource?
photo credit: woodleywonderworks a day every father dreams of via photopin (license)