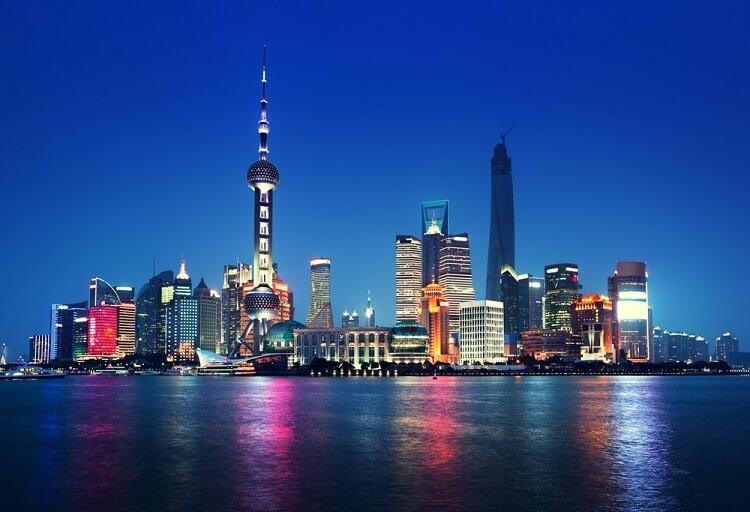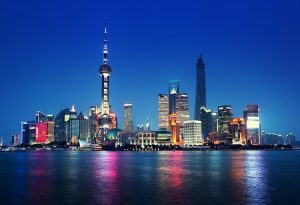 Today we continue the ESI Scale Interview series where people answer questions about their success at working the ESI Scale.
In short, the series focuses on what the interviewee is doing in the areas of earning, saving, and investing. They also get an opportunity to ask ESI Money readers for suggestions if they choose to do so.
If you'd like to be considered for an interview, drop me a note and we can chat about specifics.
With that said, let's get started.
My questions are in bold italics and his responses follow in black.
OVERVIEW
Please tell us a bit about yourself.
My wife and I are both 34.
We live in Shanghai, China with our two sons, ages 3 and 1.
My wife is Chinese and I have been living in Mainland China for 12 years.
I am originally from the Upper Midwest where I grew up and completed all of my schooling through University.
I moved to China in 2006 as a fresh graduate looking to experience more of the world before starting something in the corporate world. As you can see I never made it back to the U.S.
What is your current net worth?
Our net worth is a shade over $1,000,000:
Condo value – $970,000
Company Stock – $30,000
Taxable accounts – $90,000
Company Matched Retirement account – $22,000
Shanghai License Plate – $14,000 (this is an asset that grows in value each year, roughly 5% a year)
Emergency fund in 3.8% savings account – $90,000
Car Value – $10,000 (very low estimate as this will continue to depreciate – just include for the sake of this exercise)
Home Mortgage – ($210,000)
How did you accumulate your net worth?
I have had a high savings rate since graduating college, well over 70% before having children.
Before learning about financial blogs and financial independence I had always been very good at saving and delayed gratification. The number one reason for my current financial position is my tendency to save.
I also had a big influence on my wife's spending habits. When we first began dating she didn't have a concept of saving. Growing up as an only child in China her parents felt it their responsibility to provide for her while she was in school. When we met she was in law school so her parents were providing her with all necessary funds. When she saw how I was independent and responsible for my own finances she gained a new perspective and learned a lot from me about the value of money, or at least how I valued money.
Over the years she has developed a pretty good barometer for measuring when to best deploy our money or when to put off a purchase until a better deal comes along. But I do need to add that she also does a good job of keeping me balanced as well. At times I can take my savings a bit overboard.
To sum it up, the biggest factors have been my tendency to save and the support of my wife to keep our spending in order.
EARN
Tell us a bit about your career.
I currently work in Retail Management and my wife is a lawyer. This January she established a law firm with two other partners.
Together we earn in the range of $180,000. I make a little over $90,000 and my wife brings in between $85,000 and $95,000 a year. We have very similar incomes with mine being more stable and hers fluctuating month to month depending on the amount and size of cases that she takes on.
The last 3 years she has been balancing the demands of being a new mother to our two boys and slowed down her career since our first son was born. We expect her income to grow as the boys get older. Once the boys begin school full time (at age 3 in China) she will have more time to commit to work and her law firm.
I started as an English teacher at a university in China making $3,750 a year ($375/month – summers were not paid). During that time my room was provided with a computer and internet. My only expenses were food and entertainment. I could easily save 70% of my income because I was living in a part of China, Chongqing, that had a very low cost of living. 3 meals cost under $4 a day and transportation was very cheap.
I worked in that job for 3 years and lived the life of a poor college student. We had a lot of fun during those years and could still save a little bit of money.
The second year I received a raise of $25 a month ($4,000 and the third year a raise to $4,900 a year.)
My plan wasn't to stay in China, originally I planned to stay for one year and then decided to extend for a second year. After the second year I went back to the US to find work but this was the summer of 2008 so the majority my friends were being let go or hanging on to their jobs for dear life. It didn't have a name yet but the effects of the Economic Crisis were being felt, especially for peers in my age group.
After sending out 200 resumes in 3 months and contacting everyone I knew for a job without being invited to a single interview I decided that I had better move back to China. I was 24 at the time.
The teaching job that I had was not very strenuous (14 hours per week) so I was able to pick up part-time tutoring work, English voice recording work, spend time to learn Mandarin and also open a bar. Although my salary reached as high as $460 a month I was actually making close to $850 a month while only spending about $150 a month. During those 3 years I managed to save $10,000.
In 2009 I moved to Shanghai where I was still teaching English but the salary was much higher at $28,800/year. This new job was with a private English training company and was my first exposure to the world of sales and business. As a teacher I was involved somewhat in the sales and we could receive very small commissions for successful demo classes or support for referrals. We also worked side by side with highly driven sales.
In Shanghai my salary got a big bump but the cost of living was also much higher. I always lived with roommates during my time in Shanghai and saved over 70% of my income.
Within 3 years of living in Shanghai I was making $62,400 a year because I was promoted 3 times over that period because I was open to learning, working hard and supporting the sales department as much possible. On top of that my Chinese level was rapidly improving which helped build trust because the entire sales team were local citizens.
I worked as a manager in that company for nearly 4 years and was earning $79,000 a year when I left. I was taking on a lot of extra projects and was working toward a promotion when I was given an opportunity to work for a Fortune 50 company in a totally new industry. It wasn't an easy choice because I was growing and advancing at my previous company but this new opportunity would look great on my resume, offer benefits beyond what I was getting before, allow me to further develop my Chinese skills as well as allow me to have the option to transfer back to the U.S. at some point if I had the choice.
Some of my former direct level colleagues did not find it easy to transition back to the U.S/U.K. after leaving the English training industry. Although they autonomy and responsibilities well beyond many director roles in very large international companies they didn't have a big name on their resume to make a smooth transition to good positions back home.
I decided to change careers and industries in 2015 and currently I make $92,000 (+ a few thousand dollars in Restricted Stock Options). I have been able to make the industry transition and reach this level because I have a strong grasp of Mandarin Chinese and know a great deal about the local culture, local customer profiles and the local business climate.
As a foreigner I can connect with all profiles of the Chinese market, including the non-English speaking population of China. This has been an invaluable skill for me as my career has progressed.
I can participate in meetings with other managers and not miss any information, I can have development conversations in Chinese with the team and participated in the jokes and funny stories with the team. Many of the foreigners working in China cannot speak the language which limits their effectiveness.
Although I didn't/haven't furthered my education by going to business school I often comfort myself by the fact that my experience in China has been a huge part of my continued education and personal development and have given me experience and knowledge that cannot be taught in higher education. Although I still consider myself very much American my local colleagues often call me a real local. I take this as a compliment because I've worked very hard to learn the language, culture and values of the country.
Do you have a side hustle?
Before we had children I was often doing extra work like tutoring and TV appearances but after we had kids I haven't had the time and energy take on extra work.
I prefer to get as much time with the boys as I can during these early years. Once they get a little older I'm sure they won't want to spend as much time with daddy. At that point I will again look for ways to bring in some extra income linked to a hobby or passion.
The other plan would be to get back to working hard to advance my career further.
If you were rating these results on a scale of 1 to 10 (with 10 being best), what rating would you give yourself and why?
6
I spent the first three years of my working career not really focusing on growing my income or earning a lot of money.
Also, I see other expats living in China that have been sent here by their companies and have excellent packages. They will usually make 30% – 50% more than me (and sometimes much more) and their company will also cover their living expenses, provide a car and driver and pay for the family to fly back home once or twice a year.
Although these types expats are becoming fewer and fewer in China and are usually at least 10 years older than me, as a highly competitive person I can see what the possibilities there are in my earning potential and have a goal to be there in the near future.
Also, in the time since having children I don't think I have put as much time and effort into earning as I had in the past. If I had focused more on my career I could have raised my income by enough $5,000 to $10,000 for better performance increases.
In Shanghai a solid middle class household income would be $35,000 so considering that fact I think I've done better than average.
What are your future plans regarding growing your income?
I am still aiming at being promoted within the next 6-months.
I am currently on track and in my current company there are many opportunities in China. With a promotion comes increased income but also a large increase in the amount of stock options that I will receive. Now that my first son will start school in September this will free up some time to spend on doing more at work.
Along with this my wife's law firm should continue to grow and provide both larger income and yearly dividends for the profit. Her income potential is unlimited and I would not be surprised if her income more than tripled in the next 3 to 5 years.
She is a very talented lawyer and has a very strong work ethic. (She worked roughly 15 hours a week for the last three years, sometimes less, and was able to make on average $85,000 while having two kids).
Our goal is to reach $300,000 in combined income by 2020.
SAVE
What percent of your gross income do you save?
Currently we save 100% of my income and live off my wife's income with some to spare.
We save around 60% of our income.
How did you get to this level?
I have always been a big saver and when it was just my wife and me we were saving more than 80% of our income to save for the down payment of our home.
I always had a roommate or even free housing. I walked as much as I could instead of taking taxis or even the subway. The walking was free, was great exercise and I learned so much about this great city, all for little to no expense.
I did all of my exercising at home using tables and chairs or in nearby parks. If I went out with friends I wouldn't order expensive drinks.
Once we were dating seriously my wife and I often hosted dinners, friends brought drinks and we all had a great time for very reasonable costs. I didn't have a car until I was 31 (I still don't think we need a car but that's another story).
I always looked for reasonable accommodation and have kept a close eye on rental prices. While renting the most we ever spent on housing in a year was $7,500 and most years were under $5,000.
When friends moved out of Shanghai we would pick up things from them and give them a second life. We had our furniture custom made (in China this is cheaper than buying at Ikea but better quality). When we decorated our condo my wife and her cousin went to individual vendors for tiles, flooring, paint, fixtures, cabinets to negotiate lower deals individually. The contractor we used was one of my wife's clients so we gave him a deal.
My wife helped some of our neighbors with their contracts so they can help us babysit for free in a pinch. I like to dress in a reasonably nice way but usually purchase with discounts and I only buy when I need something. Most of my nice shirts come from second-hand or consignment stores. I only buy clothes about once a year when I visit the U.S so I just pick up the necessities because you can only fit so much into a suitcase.
My wife keeps an eye on the used market for kids toys that we might want to pick up. We frequent the library or second hand store for children's books.
We eat 90% of our meals at home, it also helps negate some of the cost of having our nanny. And I really don't care about birthday presents or gifts for myself.
If you were rating these results on a scale of 1 to 10 (with 10 being best), what rating would you give yourself and why?
9
We have done a very good job of keeping our costs down over the years. As the boys have come my wife still has the tendency to buy expensive clothes for the boys or imported products which are expensive.
Daycare doesn't exist in China so we also have a live in nanny/house keeper that cooks and helps with the kids. In China it's expected that grandparents do 80% of the child raising. Parents are usually responsible for fun and some childcare duties on the weekends.
In some cases the grandchildren live with the grandparents in another city. Parents will come to visit on holidays/weekends. We decided against that approach and my wife and I do most of the child care by balancing our schedules but have our nanny to do the cooking cleaning and some help with the children.
For our nanny we also found a way to save. We pay less than the going market value because we found a woman that was recommended by a friend instead of going through an agency. She didn't have any experience which helped save on this cost as well. Because she is rarely alone with the kids we don't care about her prior experience and trust our friend's recommendation.
This saved us about 50% on our nanny cost and because she is only doing a small part of the childcare we are satisfied with her. She has been with us for more than 2 years and can see her staying with us for the next few years.
What are your future plans regarding saving your money?
I expect that our savings will go above 70% in the coming years as our income increases and some of our major expenses have been taken care of.
We purchased a car 2 years ago and this year we bought the license plate.
Once our oldest begins kindergarten in September our expenses will drop again. Kindergarten in China is essentially a public daycare system. The cost is $20 a month which includes meals. Kindergarten lasts 3 years. Currently he attends some basic classes during the week days to learn to play and also help with his Chinese skills. This cost will go away in September.
INVEST
What are your main investments?
Our main investments are low cost index funds and company stock.
My company also has a good Employee Stock Purchase Program as well as restricted stock units as part of our salary.
I know over investment in one company is risky but the company I work for has performed very very well since I joined 3 years ago and is blue chip company. I plan to continue to buy company stock at a discount each month and slowly sell off parts of the stock to balance my portfolio but my company stock has performed very well in these three years. It has provided a 52% return on investment.
If something were to happen to the housing market in the U.S. we would look into getting into a little bit of real estate investing in the U.S. with long-term rentals. But I feel most comfortable with low cost index funds with Vanguard for most of my portfolio.
If you were rating these results on a scale of 1 to 10 (with 10 being best), what rating would you give yourself and why?
5
The biggest factor in our wealth has been the value of our condo.
We purchased our 748 square foot condo (yes, that's right) for $400,000 in early 2014.
In China the cost of housing has been exploding for the last 15 years and it's where most Chinese people put their investments. Our condo is in downtown Shanghai on two main subway lines and one of the main thorough-fairs of the city. The location is great and hopefully somewhat protected from any major bubbles.
I'm a very conservative person and it took my wife a great deal of time and pressure to convince me to purchase the condo. The average price for 1 square meter in Shanghai currently is over $12,000 so you don't get a lot for your money.
At one point our home was valued at $1,200,000 but with the government imposing further restrictions (the down payment for a second house is 70%) to cool the market the prices have dropped because the wealthy have a tight limit on how many homes they can purchase. When I first purchased in 2014 I thought it was at the height of the market but the prices have only continued to go up in the major cities in China.
I don't consider my condo an investment because I need to live somewhere but it's been the biggest reason for increase in our net worth.
I give the rating of 5 because in the last 5 years I have spent a great deal of time learning about personal finance but was slow to pull the trigger to begin investing. I'm quite risk adverse and wanted to find a safe way. Finally after many years of research it seems that the best way to go is with low cost index funds.
Another challenge has been that being an expat our access to some financial vehicles are limited in the U.S. It took me some time to also find out where I could put my money.
I didn't start investing early enough because it took so long to decide whether or not to purchase a condo. Also, I have no idea how volatile the housing market will be. Most of the reason I have this net worth is a lot of luck with the Shanghai housing market.
But I have to say that the high savings rate has allowed me to be in this position. Many of my expat friends that earn similar to or more than I do could never afford the down payment for a condo and were very much surprised when I told them that we had purchased a condo in the location that we did. Anyone living in Shanghai for any amount of time knows the prices and policies for owning in China and that most down payments for a small condo (450 square feet) start around $100,000.
Home ownership is very important in Chinese culture and usually parents feel it's their responsibility to purchase a condo for their son before marriage. Without a condo it's common that women won't even consider dating or continuing a relationship with a boy. The women will also get pressure from their parents to find a partner that can provide a condo. This is one of the reasons that the housing market can maintain its value, families will do what they must to fulfill this requirement.
In our case my wife's parents were open to us not marrying before we owned and could see that we were saving and doing well financially. When we did purchase we put down 35% because I really don't like debt. So our down payment was $140,000.
Because of the high demand for housing here all costs for closing are covered by the buyer. There is a 1% seller's fee and a 1% buyer's fee. The buyer will cover both costs. Definitely a seller's market here.
We have also paid off some of the principal early because we have a non-fixed rate mortgage. Foreign banks in China don't offer fixed rate mortgages so we are at the whim of the U.S. interest rates and our bank. That doesn't make me feel comfortable as our interest rate has increased from 3.9% to 5.4% in just 4.5 years.
What are your future plans regarding investing?
Keep going with low cost index funds and company stock as well as maxing out the company match for a "retirement fund".
This retirement fund will be given to me without any restrictions/penalties if I leave the company. I hope to put $100,000 into our Vanguard fund each year.
WRAP-UP
What money mistakes have you made that others can learn from?
I loaned a large amount of money to a girlfriend that didn't pay me back after our relationship ended. I learned a lesson from that about lending money to people. I don't think I will lend any money to family or friends again. I will give them a gift for the amount I feel comfortable with and not expect the money to be returned.
Also, don't wait to invest. Start today, buy an S&P 500 index fund and get yourself started and add to it every month.
These aren't money mistakes but some things that I have learned over my career are:
Learn negotiation skills. Negotiating your salary will have exponential impact on your salary over a career. Spend some time to learn and practice this skill and put it into practice. It can be hard to do the first time but if you do it well you will have a sense of accomplishment and your boss will have a different respect for you and your business acumen.
Network as much as possible. Build real relationships with people and get to know them personally. Invest some time and money to invite others out to lunch or a coffee. Offer your help to them and be open to share about yourself. People want to connect and if you can make an impression and can openly let people know about your skills and passions they will find you when a good chance comes up.
Are there any questions you have for ESI Money readers regarding any parts of your finances?
Are there any other expats out there? What are you doing with your investments? What percentage of your home value should make up your net worth?
Does anyone have negotiating or networking tips? What has or hasn't worked for you?
This isn't a question but I am 100% open to the ESI community's feedback. If you have any comments, suggestions or questions for me I would love to hear them. Both positive and constructive feedback are welcome. Your questions or suggestions could inspire my decisions on my path to growing my wealth.
Sometimes when you are so caught up in your own situation it can be hard to get another perspective or see things clearly. Most people are not interested in talking about money and my situation is unique among my friends so many times I feel that it can be challenging to find the best path for my situation and there aren't many blueprints to follow.