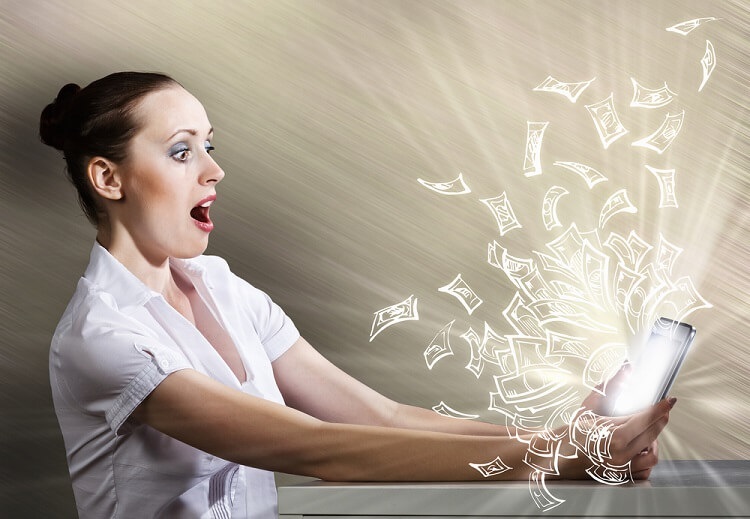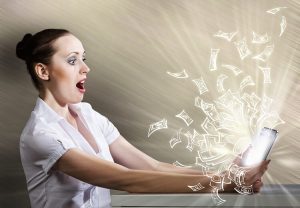 When we were married in the early 90's, my new wife and I hatched a plan.
We knew that time together would be scarce (we both worked and my hours were especially brutal) so the limited time we had we wanted to spend together.
We also wanted to help other people and volunteer through our church.
After asking several older and wiser people for their advice, we decided to join a program that offered financial help to those in need.
We took the training (which would resemble Dave Ramsey's Financial Peace course today) and before long we were counseling people with major money problems. Mostly we worked on creating budgets, getting them out of debt, and the like.
Even with the big drop off between "person with a problem" to a "person meeting with us" that I've discussed previously, we still had many people to serve.
Over and over we saw the results of over-spending and living way above your means. For several years we saw examples of what not to do with money. It was very good training for us. We could learn from others' mistakes without actually making the mistakes ourselves.
But that was only part of what we needed. We could see what not to do — the things to avoid — but what should we do? What actions should we take to grow our net worth?
I began to look around for guidance. I read several money books that offered "ok" suggestions but nothing really stuck. Then in the mid-90's I ran into a book that would change my life: The Millionaire Next Door
.
My Money Life is Changed Forever
I think it was the down-to-earth message that resonated with me. Becoming wealthy wasn't that difficult. In fact, the book showed that a lot of "average Joes" were millionaires. All you had to do was apply a few, simple principles (seven to be exact), give it time, and wealth would be yours.
We started applying those principles to our lives (with me playing good offense and my wife playing good defense) and the rest is history.
Over time I would run into several other life-changing money books, but I always had a special fondness for The Millionaire Next Door. It was the book that opened the others to me. I often told people to, "Read the book, do what it says, and then become wealthy."
And while I never met him, I always considered the book's author, Dr. Thomas J. Stanley, as a mentor of mine. And why not? He had given me something that had changed my life in such a positive and dramatic way. I've always been thankful for what he did for me.
Dr. Stanley was planning on updating his book for its 20th anniversary, but tragically he was killed by a drunk driver in 2015. His daughter, Sarah Stanley Fallaw, then took up the task of looking at The Millionaire Next Door 20+ years later to see how millionaires today compared to those in the 1990's.
Her findings are in the new book The Next Millionaire Next Door
.
I can't remember when I was this excited to get a book. When it finally arrived, I was thrilled!
I don't want to spoil the excitement for you, so I won't share all the details. But I would like to point out a few highlights to give you a flavor of what to expect.
The Average Millionaire
As you might imagine, the book calculated another round of major stats on millionaires. Here are some of the factors that make up today's "average" millionaire:
61-year-old man
He's either married (69%) or remarried (25%)
Median income of $250k
Median net worth of $3.5 million.
I'm closing in on my 100th millionaire interview. When I hit the century mark I will be summarizing what we've learned about millionaires so far.
A preview: the millionaires highlighted in this book look a lot like the millionaires I've interviewed.
What It Takes to Become Wealthy
Like the original, the new book offers advice on what people can learn from millionaires to become wealthy.
It lists six activities as "requirements for those who seek financial success" which include:
Ignoring the myths of wealth, including the confusion between income and net worth, and the barriers for creating self-made wealth.
Recognizing the influences others may have on financial attitudes and behaviors, and learning from those who are equally committed to financial success over and above appearing to be rich.
Making consistently good consumer decisions, starting with the neighborhood, understanding its potential effect on reaching financial goals.
Assessing strengths and weaknesses related to finances to improve where possible in areas such as frugality, owning responsibility for financial outcomes, and confidence to make decisions based on knowledge.
Deciding early on a philosophy for work and careers and not assuming that the traditional view of work, one that seems to dictate an 8 am to 6 pm existence from ages 25 to 67, is the only path.
Recognizing that successful investing behaviors can be learned and improved and that the fruits of effectively investing what is saved over time provide security for the more important aspects of one's life.
There's some really good stuff in each one of these and the book dedicates a chapter to breaking down each thought into details.
My Take on the Six Activities
As you might imagine, I have some thoughts related to the above:
There are many myths (some I would call excuses) around wealth accumulation. A couple examples: "You can judge a person's wealth by what he drives, buys, and wears" and "I can't get ahead on my own." For many reading this site, these are probably not an issue. But they are still barriers for the vast majority of the American population — even with so much financial "knowledge" available these days.
The confusion between income and net worth is one that especially irks me (even to the point where I mentioned it as a reason for starting this site). The author disses on the mainstream media (which is one of my favorite pastimes as well) and cites them using "income" when they mean "wealth" as a clear example of a myth they perpetuate (i.e. that people are wealthy if they have high incomes). If you don't see the difference between income and net worth, then you're probably fooled by the myth.
A couple of the influences the book mentions that I especially like are: "Being frugal is the cornerstone of wealth-building" and "Stop caring about keeping up with the Joneses". The former is a carry-over from the first book and one that was a key to us becoming wealthy (and is the "S" in "ESI"). The latter is so well-known in popular culture that you think most people would have conquered it already. And yet they haven't.
I like "learning from those who are equally committed to financial success over and above appearing to be rich." I think this describes a lot of personal finance bloggers these days.
The biggest spending decision that can make or break anyone financially is buying a home. I've noted that the house you buy determines your wealth — the more you spend, the less likely you are to accumulate wealth (on average). The book acknowledges this as well (which was a key part of Dr. Stanley's book Stop Acting Rich.
Millionaires self-report that "discipline" is a key factor in their success. It's not on the list recently published here of the ten crucial qualities you need to reach financial independence, so maybe we need to re-visit that post. It is close to both "determination" and "perseverance", so perhaps we have it covered partially.
There are many ways to address work and its impact on a person's financial life. It helps to "choose the right occupation", of course. But whatever field you enter you need to take steps to make the most of your earning potential (review my career calculator to see what a difference earning more can make). You should also consider side hustles (the book calls this "moonlighting") as a way to grow income.
Millionaires spend lots of time studying about investing — far more than I would have thought. (I would have guessed the vast majority would have simply "set it and forgot it" with index funds). Whatever investing plan they did pursue, there was one key that always seemed vital to success: discipline.
You'll have to read the book and dig a bit deeper for even more insights — these are just the tip of the iceberg.
Two Odds and Ends
A couple other noteworthy mentions I want to share include:
The author calls out the Financial Independence community (in a good way). She mentions that since the first book was published there's now a FIRE movement. Then she…wait for it…mentions the list of FI bloggers at Rockstar Finance! I couldn't love this book more!!! 🙂
The book clearly recognizes that "there isn't an exclusive path to financial independence." There are many ways people become wealthy (which I've mentioned as well). Read five different blogs and you'll see five examples of this.
Overall I would say that the book's findings are similar to what The Millionaire Next Door told us all those years ago. But as thinking around money has changed, so have millionaires, their actions, and how they achieve wealth.
This book offers the perfect blend between the history of the first book and the changes of the past 20 years. I highly recommend it and hope you enjoy it as much as I did.