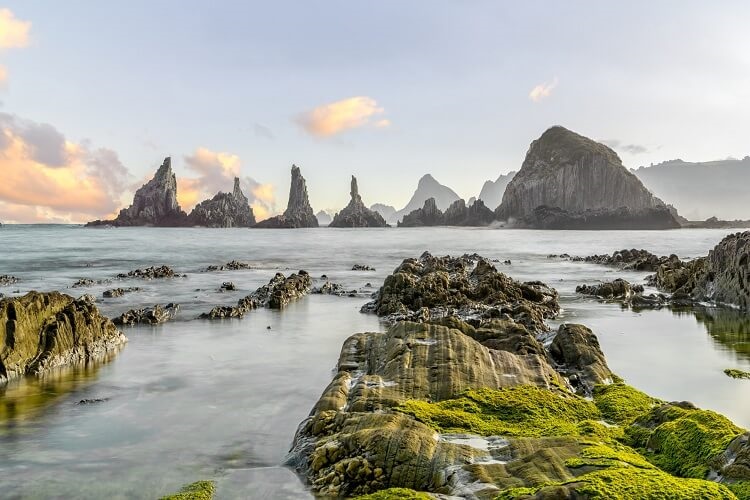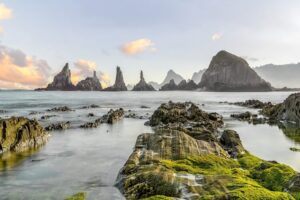 I have already posted two articles (part 1 and part 2) with my thoughts on the book How to Retire Happy, Wild, and Free: Retirement Wisdom That You Won't Get from Your Financial Advisor
.
In those I shared portions of the book and added my commentary.
Today we finish this series, focusing solely on the importance of interests/activities in retirement (which we started last time).
Let's jump right in as there's a lot to cover…
Get-a-Life Tree
The book suggests creating a "Get-a-Life Tree" which is a set of four lists centered around:
Activities that turn me on now
Activities that have turned me on in the past
New activities I have thought of doing
Activities that will get me physically fit
I'm not going to detail how to create the tree (which is really a large list broken down into four groups) but the book does list over 300 activities that could fill up your get-a-life tree (or be your four core pursuits if you prefer).
I really enjoyed going through the list and identified several of them that I either do now or might like to try.
Here are the ones I liked and some thoughts on them:
Play tennis again — I loved playing tennis in junior high and through college and could pick it up again. Many pickleball players play it, including my main partner, so I'd have plenty of people to play with.
Start a new business for enjoyment, not for the money — I would be willing to do this with one of my kids, but it would not just be for fun — we'd have to make money at it (which is part of the fun for me).
Go on a cruise to the Caribbean — I've done this three times so far and would love to do again, especially with family.
Walk — Do it already. Currently averaging 16k steps per day this year.
Volunteer — Do it and am open to doing more.
Write a letter to yourself listing the goals you expect to accomplish within the next five years—seal it and open it in five years — This sounds kind of fun (and kind of like too much planning). What do you think?
Drive around in the city — We are notorious for not getting to know much about the city we live in. We need to get out and do/see more and this could be a way to do it. That said, we do see a lot when we're out for the Parade of Homes every year.
Read books — As you know, I do a lot of this.
Watch television — Do this as well. We have YouTube TV and Disney+.
Travel — We take at least one major trip per year and a couple minor ones. Next year's trip might just revolve around 2-3 winter months in one spot (a warm weather climate).
Go to the movies — We did a lot of this before the world shut down in March. Not sure if we'll return to it or not.
Research your ancestors — I'm not sure I'm up for a project like this, but would love it if someone in my family did it.
Have a latte while reading the newspaper in the outside patio of a coffee bar on a weekday morning — I prefer a Sudoku puzzle after breakfast with coffee at my kitchen table, but the sentiment is the same.
Ride a bicycle — I used to ride several thousand miles each season (when we lived in Michigan) and could take riding up again (but just for fun, not to kill myself — the hills here are NIGHTMARES). Also thinking I could get an electric bike.
Go to the library — Do this a lot already. It kind of goes with reading.
Renovate your house — We've thought about doing this, but things are so in flux with where we're going to be spending most of our time, my daughter moving back, etc. that this has been put on the back burner for now.
Write a book — I've written several books if you add up all the posts on this site. But what about a "real" book on the ESI principles? Or retirement best practices? Or financial tips from millionaires? Or something else?
Swim — After biking started hurting my back, I swam for many years (five or more) as my main form of exercise. I might want to add it back into my workout routine.
Go to church — Do it already.
Go scuba diving — Would LOVE to learn how to do this!
Go snorkeling — Do it a lot. Best snorkeling I've had is off Seven Mile Beach in Grand Cayman.
Go sailing — I'd love to learn to sail since I love being on the water.
Prepare a collage of all the things you want to do in retirement — I'm not really the artsy type to do something like this, but I like the idea.
Walk in the wilderness/hiking — We live in Colorado and do this quite often, but could do more.
Do crossword puzzles/sudoku — I do the latter but have never liked the former. It probably goes back to the fact that I've always been a math-over-English guy. 😉
Play with your pet — I can do this now that we have the cutest, loviest, best cat in the world.
Write down five of your greatest faults or weaknesses and then choose one to overcome over the next year — Another one that sounds interesting and repelling at the same time.
Compile a to-do list for the rest of your life — Isn't this a bucket list?
Take stock of all the material things you don't want or need; sell these and use the money to throw a big party for your friends — I need to do this. If we downsize, we'll be doing it for sure (the selling part, probably not the party part).
Teach a lifelong hobby to others at a night school — Personal finance? Chess? Business? Leadership? Something else?
Reconnect with a hobby from your youth — This would be coin or comic book collecting, neither of which I was good at. But I still love them both.
There are almost 270 other ideas in the book, so you can most certainly find ten you'd like to try and four you could commit to.
How to Pick Your Activities
The book even gives guidance on how to pick your favorite activities from their huge list:
A leisure pursuit will be truly satisfying if it meets all or most of the following eight criteria:
You have a genuine interest in it
It is challenging
There is some sense of accomplishment associated with completing only a portion of it
It has many aspects to it so that it doesn't become boring
It helps you develop some skill
You can get so immersed in it that you lose the sense of time
It provides you with a sense of self-development
It doesn't cost too much
I think these will depend on the person, but they are generally fine IMO.
For instance, cost isn't a big issue for me as long as the activity is worth it (I focus more on value than cost). For example, we spent a ton of money going to Hawaii and cruising with my daughter and son-in-law. Totally worth it. Much of the travel we do is like this — it's pricey since I like to go in style (within reason) but well worth it.
I think some of the other suggestions are more or less important depending on who the person is and what they value.
The book goes on to offer even more advice on picking activities as follows:
To design the best possible retirement, figure out the types of interests and leisure activities that can bring you the same types of benefits and rewards that work brings you. Napping and watching TV certainly won't provide these benefits, but volunteering or running your own non-profit organization may. Pursuing satisfying and productive interests will ensure that your retirement life has as many rewards and as much meaning as your work life has.
There are three important human needs that most jobs inadvertently fill. The needs are structure, a sense of community, and purpose. Even if we work at a job that is low status or undesirable, the job generally provides us with the means for satisfying all these three needs.
Again, something to consider but these may be more or less important to any one individual.
Keeping Your Mind Sharp
One thing on all of our lists should be at least one activity that keeps our minds sharp.
Here's what the book says on this issue:
In case you want to keep a mental edge over people your age playing bridge may be the best way to do it. Given that bridge can keep people's minds already while they are in the workforce, it's probably even more beneficial to retired people who don't have the regular challenges that a workplace provides.
Researchers at Chicago's Rush Alzheimer's Disease Center say that brain-stimulating activities such as playing bridge and doing crossword puzzles can reduce the risk of developing Alzheimer's disease by almost half. Information-processing activities such as reading newspapers are also beneficial. People who routinely participate in stimulating mental activities suffer far less cognitive decline than those who do not.
There are many other ways to keep your brain in tiptop shape—activities as basic as reading, engaging in active discussions, experimenting with mind games, and playing chess. Exploring new places, learning new things, and meeting new people with fresh perspectives also play an important role in stimulating the mind— as well as helping you experience more joy and satisfaction in retirement.
Nothing keeps your mind in shape as much as learning.
I do several things designed to keep my mind sharp including:
Writing — For this site. It's a fun challenge since running a successful site requires a lot of reading, thinking, writing, editing, technology skills, marketing, and so on.
Reading — Both for the site and for personal interest. For the site I read about money. For personal interest I read about…money. Hahaha! I also like fiction, sports, and business as topics.
Chess puzzles — I do three a day. I'd play some but most of my family hates to play me (I don't like online play that much).
Sudoku — I do at least one per day, usually in the morning while I walk around the house (inside, I have a circular path that runs around our first floor area). That way by the time I leave for my 9 am walk with my wife I have my brain engaged and 3k steps already in the bank.
Learning — From reading, listening (podcasts and books), or some teachings I've found online. Now and then I'll do an online class.
Strategy games — Risk, Stratego, Monopoly, and chess are all apps on my phone.
I like the idea of learning bridge. If it's good enough for Warren Buffett and Bill Gates, it's good enough for me.
I'm adding it to my list…
Being Social
We've talked about this before, but most people need some sort of social interaction as a key retirement activity.
Here's what the book says about this:
The University of Michigan researchers found that solid social support was the dominant factor in determining whether retirees were happy and satisfied four years after leaving the workforce.
The people who were most pleased with their retirement years had sixteen friends or good acquaintances that they could rely on compared with the fewer than ten that were typical of the unsatisfied retirees.
Tony Antonucci, one of the researchers, asserted, "While friendship can't replace things like health and money, it can help you manage the stresses associated with an illness or a financial difficulty, for instance."
Lots to say here:
EVERYONE (yes, everyone) needs at least some social interaction in retirement. Don't email me if you're an introvert — you know you need at least a bit of it yourself.
That said, the needed level of social interaction is vastly different from person to person. I am an introvert and don't need as many social interactions as my wife. And what counts as a social interaction for me is a much lower hurdle than what she considers acceptable. For instance, saying hi to a friend in passing at the gym or chatting with one of the trainers for two minutes is a social interaction for me. My wife is going to need at least 5-10 minutes of conversation to count as an interaction for her.
I prefer a few close friends (who are mostly family members). I don't need 100 "close" friends. It wears me out just to think that could be a thing.
Since I'm not a big social person, I usually do activities that get social interaction in while doing something else. Pickleball is a great example of this. I get an activity that's fun, provides some exercise, and meets my social requirements as well.
Almost every retirement book addressing the non-financial aspects of retirement brings up the need for social interaction.
As a reminder, here's what You Can Retire Sooner Than You Think
says on the issue:
Be with People. This one's so important it's actually linked to life expectancy: socializing is one of the most important contributing factors to people living long lives. From finding a purpose and pursuing it with passion, to taking more vacations, to making socializing and family a priority. Being social is a very important party of a happy retirement.
The happy retirees, for the most part, select activities that suggest they are highly social and enjoy being around other people.
You know what else is a big retirement winner? You know I'm gonna say it…
Volunteering FTW
Here's what the book says about volunteering
The most deep-rooted of all human needs is the need to live for something more important than survival. We all want to make a difference, to leave a mark on this world that is still here when we are no longer here.
For some retirees, volunteering to serve those less fortunate than they are is the one single thing that gives their lives purpose. Making the world a better place to live helps them earn self-respect and the respect of others.
Volunteering is often viewed as serious leisure by many retirees. It provides work-like activities that require goal-setting, discipline, responsibility, and teamwork. Above all, volunteering makes retirees feel needed and productive.
On the other hand, certain retirees refuse to volunteer because they don't feel good working at something for which they receive no pay. Unfortunately, these mercenaries don't see the greatest benefits that come from volunteering.
Let's list some of the great things that come from volunteering:
It counts as an activity — one of the four you need to be happy in retirement. If you volunteer, now you only need three.
It gives you "purpose" and "a sense of achievement". Check those off your retirement list.
It's a social activity since you're working with people (side by side with some and serving others).
It's almost the perfect retirement activity. I'm thinking of making it required for anyone who wants to retire. Hahaha!
Here's what You Can Retire Sooner Than You Think
says on the issue:
Interestingly, both happy and unhappy retirees spend some time volunteering. However, the happiest retirees are three times more likely to volunteer.
In fact, it's the number one core pursuit for happy retirees.
Socializing, giving back, making a difference—it's easy to see why they like it and why they're happy. These are super social things. The added bonus is that you're actually helping people. There's a dynamic social environment—and that, my friends, is the essence of being human.
I also believe that volunteering in and of itself will bring you fulfillment. I've seen so many of the lovely individuals I work with go from being a successful individual or business person to becoming a significant person. It's the difference between success and significance, and that's part of what volunteering brings out.
Key Retirement To-Dos
Let's wrap up this series with some general to-dos to make a great retirement:
Spend some time working on retirement — both financial and non-financial issues. I'm going with at least five hours per year for ten years out from retirement as my current guideline. Most ESI Money readers will likely do more. In fact, if you simply read this site for a year you'll be way over five hours.
Start developing activities that can last you into retirement. You're going to need at least four, so try out ten for now. Keep the winners and discard the rest.
You need at least one activity that falls into each of these categories: helps you become and stay physically fit, helps you stay mentally fit, provides an adequate amount of social interactions, and give you a sense of purpose. These could be fulfilled with one activity that does all four (like volunteering) or four separate activities.
Those are my thoughts. Anything else you'd like to suggest?