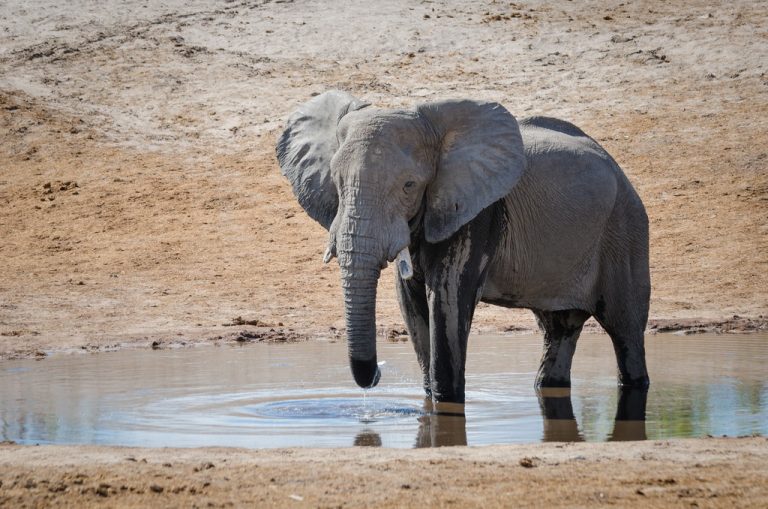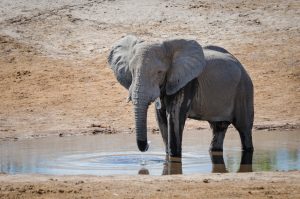 How would you like to achieve your wildest dreams? How would you like to accomplish anything? No matter how large…
Ok, perhaps that's an exaggeration. After all, I might want to "be richer than Warren Buffet" but that's very unlikely to happen no matter what I do.
But I'm talking big goals that are reasonable, though tough: Becoming a c-level executive of a multi-million dollar company. Retiring at 45. Getting in the best shape of your life. Being a great father/mother.
Any goal you have (within reason) is achievable if you follow one simple rule.
Daily Progress
Here's the rule:
Small gains over a long period of time add up to big things.
This is the key I've used throughout my life to accomplish many of my goals. It's useful in any area — business, health, relationships, and, of course, money.
You've heard about how to eat an elephant, right? Yes, one bite at a time.
It means you can achieve a large goal if you take small steps at it and keep with it. This is exactly the concept I'm talking about here.
Let's focus a minute on how this principle works for building wealth, then we'll branch out a bit.
Here are some money-related examples:
Growing your career. If you look at the seven steps to growing your career they look overwhelming. Who has time to do all that in addition to their job? But that's the point of this rule — you don't have to do all that — at least not at once. Simply make some small progress every day. Maybe it's a lunch out to network one day, a kind word to a colleague another day, and a performance discussion with your boss another day. None of those seem like a big deal, right? But do them day after day for years and you'll make HUGE progress (and be rewarded with millions more as a result). This is EXACTLY what I did in growing my income over the years — just a bit of progress every day adds up.
Saving and investing for FI. No one saves millions of dollars in one day. Slow and steady is the key to saving and then, ultimately, reaching FI. Consider these: $1 saved per day and invested at 8% becomes $141k at the end of 45 years (the average working career). $5 a day becomes $705k. $10 a day becomes $1.4 million. It's not much each day, but slow, steady progress adds up big-time over a long period of time.
Paying off a mortgage. Paying off the mortgage is the grand-daddy of all debt pay-offs. And yet no one pays it off in a short amount of time (at least the first time). It takes years of an extra payment here and an extra payment there to make it work. You keep chipping away at all debt until finally you get it completely paid off — including the mortgage.
The impact on your finances of daily growth over years and decades can't be denied — it is very, very powerful! For me, it's probably the key reason I reached financial independence and retired so early. I simply made plans then implemented them day in and day out for a couple decades.
Sure, there were times when I didn't make any progress. But I kept those to a minimum and advanced my finances many more days than I did nothing. Automation in saving and investing was a big help in making this work.
Achieving Your Goals
There are many more money-related examples than just the ones above. Instead of going through more of them, let's shift gears a bit and discuss how the principle works with other goals.
Consider these:
Get in shape. There's NO WAY to get in shape quickly. You have to work at it over a long period of time, do something regularly (if not daily — BTW, resting to allow your body to recover is doing something), and make a bit of progress every day. I'm in what I'd consider the best shape of my life and I still have a year and a half plus to get me where I want to be. My key to success will be daily working out, eating right, getting enough sleep, and so on. By themselves, none of these seem like they are making much difference in any given day. But when measured over time, they make a tremendous amount of difference — enough to save a life.
Reading. I have always been a reader. But for many years it's been hard to find the time to sit down with a book (especially when the kids were growing up.) There's no way I could find an extra hour or two to simply read. So what did I do? I read 5-10 pages at a time. At one point I finished a couple books by reading 2-3 pages per day before work while making my coffee. Yes, it took me some time to do this, but I got through them. The alternative was that I didn't read at all. I also shifted mostly to audio books years ago because I wanted to read more. It was easy to listen to a few pages every day and read book after book by just driving to work.
Investing in relationships. I have a whole host of small tasks devoted to developing relationships with my family: giving complements, going on small outings like the movies or hiking, taking bigger vacations like a cruise, taking walks (great for talking with my wife), writing notes, and on and on. Nothing really big (except the vacations) but they add up over time. Stephen Covey talked about the emotional bank account in The 7 Habits of Highly Effective People: Powerful Lessons in Personal Change and that's what I'm trying to do here — make small, regular deposits.
I could go on and on, but I think I've made the point.
How to Make It Work
So what's the practical application of this principle? I find a couple keys to be:
1. Breaking down the goal into achievable mini-goals.
Here are a few I'm working on this year:
Instead of "lose 10 pounds this year", work to lose 2.5 pounds each quarter.
Instead of "climb Pikes Peak", break it down to what I'm going to do each week of each month to train so I can climb Pikes Peak.
Instead of "get 1,000 email subscribers to ESI Money", set a goal for how much every month (or even day — I just need one per day at this point to hit my goal) and work towards that.
2. Develop and track daily steps/tasks to help reach the goal (exercising, eating right, etc.)
I have a spreadsheet that tracks every task I want to accomplish (daily, weekly, monthly, etc.) and even have a point system for completing them (more important tasks have higher points). I review it every night, rate myself for the day, and track my points to see if I'm making progress. I realize this is a bit over-the-top for most folks, but you can design whatever tracking system works for you. If you're in business, you've probably heard the saying, "What gets measured, gets done." It's the same story here.
In summary, this simple principle has been the hallmark of my successful goal-setting for 30 years. No, I don't get everything done, that's for sure. But I do accomplish a lot over time simply because I make small progress every day.
Anyone else use this principle to get things done?
photo credit: brainstorm1984 Afrikanischer Elefant / African Bush Elephant via photopin (license)