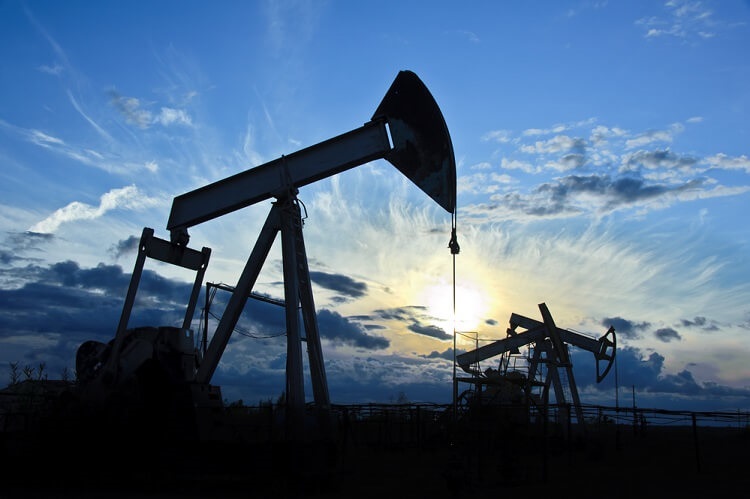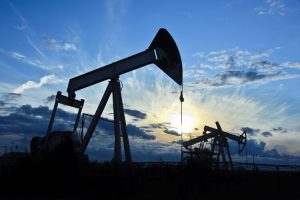 Here's our latest interview with a millionaire as we seek to learn from those who have grown their wealth to high heights.
And yes, I just posted one the other day. I'm declaring a "Millionaire Interview Week" since I'm being bombarded with offers to do these and I want to publish them while the volunteers are ready (I've learned that if you wait, the enthusiasm wanes.) So we'll have these all this week — and maybe more — until I catch up. 🙂
If you'd like to be considered for an interview, drop me a note and we can chat about specifics.
My questions are in bold italics and her responses follow in black.
Let's get started…
OVERVIEW
How old are you (and spouse if applicable, plus how long you've been married)?
I am 41, my husband is 43, we have been married 17 years.
Do you have kids/family (if so, how old are they)?
We have two children, ages 11 and 14.
What area of the country do you live in (and urban or rural)?
A suburb of a mid-size city in the Midwest, medium cost of living.
What is your current net worth?
Current net worth is $2,577,000.
This does not include a 3rd generation family business in which we own a minority portion.
That is probably another $2-5 million but it is not sellable and does not provide any income.
We also have 529 accounts for our two kids, which total $133,000.
What are the main assets that make up your net worth (stocks, real estate, business, home, retirement accounts, etc.) and any debt that offsets part of these?
Cash in Ally Savings Account: $501,000 (this has about 400k in recent cash due to selling business real estate that we have not decided what to do with yet)
Treasury I Bonds $26,000
Taxable Brokerage $241,000
My 401k $213,000
Husband 401ks $374,000
Traditional/Rollover IRAs $247,000
Roth IRAs $58,000
Inherited IRA $239,000. This IRA is fascinating, more on this later.
Pension $35,000 cash balance from a previous job. In 24 years at age 65 this will pay a $947 monthly benefit.
Husband's pension $32,000 cash balance from a previous job. In 22 years at age 65 this will pay a $1137 monthly benefit.
Cryptocurrency: $75,000.
Oil rights lease: currently pays approximately $200-$300 monthly. More on this later.
Home: $350,000 and we have $98,000 on a mortgage. This is our only debt.
Hunting ground: $158,000. Bought a few years ago with cash.
I drive a 2010 Toyota Highlander with 180,000 miles.
My husband drives a company provided vehicle as he is in sales. He pays the company $130 monthly for the personal usage via paycheck deduction. All gas is paid for by the company.
Random household items, ATV, trailer and checking account cash make up the rest.
EARN
What is your job?
Looking back my career has taken an interesting path.
I graduated with a degree in Computer Science and became a software programmer 20 years ago.
I worked for a Fortune 50 company for a decade and then a large financial company for several years and got into IT management.
Then I made a complete career change and left to go run the family business for 6 years.
At each point in my career I had so much fun and felt like this was "the last stop" and I couldn't see myself doing anything else. That proved not to be the case! Last year I quit the business due to a conflict with the family. More on this in a bit.
Today I work 12 hours per week as a cake decorator. I am either FIRE or SAHM (stay-at-home-mom) depending on how you want to count it.
My husband is an outside sales rep and enjoys his job. He has no desire to change careers and I appreciate the stability.
He was laid off last year for about 5 months and when he found a new job it came with a 25% increase. It was a nice boost to his income and self-esteem.
The five months of unemployment was tough from an emotional perspective but we felt like it was a good experiment in FIRE.
What is your annual income?
I make $10 hourly at the bakery with no benefits.
My husband makes $100,000 annual salary with approx. $35,000 bonus. He has great benefits and without his medical insurance I would 100% certainly be back to full-time work.
Tell us about your income performance over time. What was the starting salary of your first job, how did it grow from there (and what you did to make it grow), and where are you now?
In 1999 my first programming job at the Fortune 50 company paid $47,500.
I had 3 offers out of school and used the highest at $48,000 to negotiate a better offer at the company I really wanted to work for, which had offered $42,000. They countered at $47,500 which I always thought was smart on their end, as it put a stop to the negotiations. The job came with a 10% bonus that was almost always paid.
I felt blessed to graduate in a hot IT market. It got even hotter though the next few years as the dot.com fever swept through. I watched several co-workers leave and get $10,000-$20,000 pay jumps (and some even came back for another $10,000 jump).
About 3 years into my career with decent single digit merit increases given to me during annual reviews, about 5 good people on our team of 25 left the company for higher pay, almost all in quick succession. I sensed my opportunity and scheduled a breakfast meeting with the female director whom I barely knew.
I was very nervous but politely told her that I wanted to stay with the company but was getting approached by other companies and that I only wanted to be paid "market-rate". Rapidly she increased my pay by $15,000 and then a month later another $10,000. In 2003 my total income was $84,600.
By 2008 the dot.com had busted and our IT business was enamored with offshoring and/or outsourcing. Typically a foreign lead programmer would be on-site at our offices with an H1-B visa and direct the activities of the international team that were located in India. These programmers cost typically $15,000 salary, compared to an $80,000+ American programmer. A colossal savings for the company!
I definitely understood the economics but morale was terrible, no work was being done, and most programmers shifted their focus over to destructive competitive behaviors against the international teams. It was not a good place to be.
In 2009 I began looking for another job and switched over to the financial company. I took a pay cut from $94,000 down to $78,000 but felt the new company had growth potential and did not do any outsourcing/offshoring.
My team was great and I was promoted to management and my salary topped $100,000 within 18 months.
This was a stressful time period as I had young toddlers at home and work sometimes required me to work long nights and weekends. However any women I knew in the company who went part-time were quickly marginalized and worked more than their "official hours" so I felt that my high full-time income was a better contribution to the family at that time.
In 2012 my father approached me about coming to work for him at his company and eventually taking over. He did not have any family members working there and was reaching retirement age and was tired.
I had grown up with this company in the background of my childhood and did not want to work for my father, a strong Type A personality. However the long IT hours were draining and the idea of business ownership was intriguing.
I made the leap with starting pay of $110,000 and terrible benefits. Within a month I found out the company was deep in debt, struggling in many areas, and thought my goodness, what have I done!
Over the next 4 years I worked with my father and we turned around the business. My energy and his wisdom were a good combination. We were pleasantly surprised at how well we got along together.
We went from 70 employees to 85. We went from 12 million in floating high interest bank debt to just under 2 million in stable low interest debt. Part of the success was due to a rising economic cycle and coming out of the 2008 recession. Part of it was implementing new technology to modernize the operations. Part of it was hiring good sales people and growing revenue.
For about 3 years we were focused on things that would improve cashflow and make the debt payments. It was the most stressful time of my life and the most fun and interesting place to learn things I would never have dreamed of learning.
In late 2015 my father passed away unexpectedly. At 4 years with the company I became CEO and partial owner overnight. My two brothers and a few other family members inherited ownership as well. (My parents divorced 30 years ago and my mom is not involved in the business).
I ran the company for two more years. That year I raised my salary to $125,000. The next and final year I raised it to $150,000 as our profits grew. The market salary for my position was around $400,000-$450,000 but I was more interested in re-investing those dollars back into the business.
In Year 2 the company was doing much better financially. Over time it became clear that the other family owners were happy for me to continue to run the company and improve the value of their shares. Duh, who wouldn't? They also did not have any need or motivation to sell their shares to me.
For a while I naively thought this was ok. We also did not have a key document called a Shareholders Agreement which typically states how the shares should be valued and priced. It became clear that we could not agree on a value. My biggest personal mistake was not insisting on proper legal documentation when I joined the company to protect my father's verbal succession plan. After my father's passing, everything went out the window.
The straw that broke the camel's back came when the other family owners decided to take a more active role in the business and insisted on approving strategic decisions. No one else worked in the business except for me. I wanted to re-invest in the business and spend where I thought necessary to achieve more dollars down the road (in 5, 10 or 20 years). They, as passive owners, wanted to know when they would start to see cash dividends and a "return on investment".
After some time I came to understand that my priorities differed from theirs. Both are valid viewpoints depending on which side of the table you sit, so we quickly clashed, and I was out-numbered. I felt the stress level and below-market pay did not compensate me enough for the hassle of dealing with spoiled owners that did not understand a complicated business.
Tensions ran high and words were had, pay raises dangled and then withdrawn. I submitted my resignation and left the company. They hired a new CEO. I spent several months depressed and slept a lot. I am convinced their actions stemmed from ignorance, jealousy and need for control.
Our relationship was severed and we still do not speak to this day except through lawyers. Prior to this, I had a great relationship with my family and we were very close. However I did not realize the level of jealously that my one brother harbored. I am now on the other side of the table as a passive owner. Perhaps this will heal things in time.
One day I stopped into a local bakery and asked if they needed any help and got my current job as a part-time cake decorator. Change of pace!
What tips do you have for others who want to grow their career-related income?
Always directly ask for more money, especially outside the annual merit cycle, otherwise you will never get it.
Look for opportunities and the right time and ask for increases. You must perform well, be a good team player and the most important…..be friction-less to your boss.
You can be the most competent and talented programmer/engineer/janitor/bus driver out there, but if you are annoying to your boss you won't get any more money. If you make his/her life easier the money will follow. People want to work with people they like and enjoy.
What's your work-life balance look like?
Currently I have a great work-life balance. Working 12 hours a week I can be there for every school or sports event and participate in carpools.
Previously as CEO I was the absent parent, travelling to visit customers, attend conferences, always gone. When I was home I was stressed and thinking about whatever business problem topped the list. I frequently would be at the computer for 2-3 hours every night, after working a 12 hour day in the office.
The stress that comes with being responsible for 85 families is unique and all consuming, but in a way it becomes normal and manageable after a while.
My husband was the default parent for kid responsibilities and we were lucky his career in sales allowed for cutting out early for a dentist appointment, etc.
In a way I felt as a business owner I had a more family friendly job than in IT because with enough notice I could block out my calendar and attend kid events.
I am currently in the "too much life and not enough work" balance. I do not feel I have a purpose or a challenge anymore and am not sure how to go about finding the next one.
I do not know if I want the stress of running a business again and I do not know if I can work for the man again. This is a mental problem for me and our net worth makes it too easy to sit back and do nothing.
Do you have any sources of income besides your career? If so, can you list them, give us a feel for how much you earn with each, and offer some insight into how you developed them?
Oil rights lease: currently pays approximately $200-$300 income monthly.
This is an oil lease inherited from my father which pays based on the amount of oil withdrawn from an oil rig on land that our ancestors owned. I am the 5th ancestral owner of this lease as it has been inherited down the line and divided among heirs. The amount varies each month based on oil volume and commodity prices.
It is very strange to me to own a "free money" spigot, so to say. I try to ignore it because I didn't earn it and it reminds me of my late father. We put this money into savings.
Cryptocurrency: $75,000.
I am an avid long-time reader of the Wall Street Journal. A few years ago I read an article about Bitcoin and its lesser known cousin Ethereum. The process to open an account and purchase cryptocurrency was fascinating and difficult. I felt that if the Wall Street Journal was writing an article on the technology, that it would hit the mainstream soon.
I read several books on the subject and invested $15,000 over a period of a few months. I was very lucky, (and luck is definitely the word) to have bought in at ridiculously the right time.
Earlier this year I cashed out the original investment of 15k plus another 28k, and am mentally comfortable with this realized profit and leaving the rest to ride up or down. I do not do any trading.
As a computer science fan I absolutely believe that blockchain is the next big thing since the invention of the internet. How and when it will play out in practical applications is definitely still up in the air.
Inherited IRA: $239,000.
I inherited this IRA from my father in late 2015. Officially it is called a non-spouse inherited IRA.
At the time the balance was $171,000. It has since grown by $68,000, even with our mandatory withdrawals.
For this account the IRS gives you a choice of taking 5 equal RMDs (Required Minimum Distributions) or RMDs based on your own life expectancy. Most people take the latter option to allow the account balance to grow as much as possible over time.
I am required to take one RMD each year based on the account's balance as of December 31st of the prior year, and a life expectancy factor based on my current age. If I forget to withdraw the RMD money the penalty is pretty severe, at 50%! Most people take their RMD in December of each year, giving the account about 11 months to grow since the previous December 31st balance. The RMD amount is taxable income to us.
History of this account:
December 2016 RMD taken: $3,834, based on previous December 31, 2015 balance of $171,000
December 2017 RMD taken $4,245, based on previous December 31, 2016 balance of $185,110
December 2018 RMD will be $5,199, based on last year's Dec 31st balance of $221,000.
[Editor's note: This interview was done in October 2018.]
Since December last year, the account is currently at $239,000. My husband has done a great job of investing this IRA and I am amazed at the growth. It's been a really fortunate time to be in the market.
This account has changed my perspective on inheritance in general. From a behavioral standpoint it encouraged us to keep the money in the account to grow rather than cashing it out and buying a couple fancy cars and a lake house (not that we would have done that anyway).
I love the psychological aspect of this type of inheritance vehicle and plan to leave a similar IRA to my children rather than just straight money if we plan it right.
SAVE
What is your annual spending?
We currently spend about $5,600 per month which equals $67,200 annually.
We spend an additional $11,000 in one-time annual charges for property and car taxes, insurance for life car and home, and a gun club membership ($400).
The above spending amount does not include 10% 401k and health insurance contributions taken directly from my husband's pay.
What are the main categories (expenses) this spending breaks into?
For the $5,600 monthly it breaks down into:
$981 mortgage (we spent early years paying extra on our mortgage here and there)
$100 kid allowances
$152 orthodontics payment for next 18 months
$800 Costco and Wal-Mart for groceries and household goods
$500 Misc/Vacation
$1000 Lawyer to communicate with my brothers, this should go down soon
$500 Hunting supplies (usually these are big one-time expenses such as a trailer or used port-a-potty, ewwww)
$200 gas for my car
$200 kid lunch money and miscellaneous school expenses such as sports or music
$112 Verizon for 2 adult phones
$ 59 Republic Wireless for 2 kid phones
$166 House cleaning once a month
$200 Eating out and fast casual food
$10.99 Netflix
$ 7.99 Hulu
$200 Clothes and haircuts
$ 13 Trash Service
$300 Gas + Electric
$ 60 Sewer
$ 40 Water
Do you have a budget? If so, how do you implement it?
I handle the budget and cashflow side of the household and my husband handles the investment side. It is a great division of our labor and we are happy not to have to do the other's responsibility!
Since 1999 I have done a monthly cashflow in Excel to track our spending. It is crazy to look back over the last 20 years and see how much we used to spend on daycare for example.
The emotional side of budgeting has been very interesting to me. We are at one of the lowest monthly spending points but yet I still feel "poor" each month. All of this is due to my not earning any real income right now.
What percentage of your gross income do you save and how has that changed over time?
At age 21 I randomly happened to read the book "Smart Women Finish Rich" by David Bach. In that book he states that women should save 12%, 2% more than men, due to factors like divorce, lower earning power, etc.
I took that to heart and saved 12% in my 401k every year. My husband did 10% until 2012. At that point I could not contribute more than 4% due to being a HCE, a highly compensated employee in the family business. We adjusted his 401k up to the max allowed.
We also opened Roth IRA accounts and in later years funded traditional IRA accounts. A few years ago we realized if we wanted to ever retire early that perhaps we should switch over to funding taxable accounts.
I really can't say we ever had a good plan in this area, the default mode has always been to save and just stick the money wherever it seems to make the most sense at the time.
I also feel like the POWER OF COMPOUNDING has really been turned on like a lightbulb just recently. The concept has always been there but the real true power was never something I fully grasped.
Although I inherited about $485,000 in cash or cash-like funds from my father's passing, much of our 2.5mm net worth was already well on its way due to 20 years of consistent income and saving 12-15%, and letting it compound in the market. Wow.
What is your favorite thing to spend money on/your secret splurge?
We like to take semi-luxurious vacations to natural wonders and parks.
It is so fun to watch the kids experience these places. Generally the daily expenses are low once you pay for travel and lodging.
INVEST
What is your investment philosophy/plan?
My husband is an avid investor and watches his brokerage account balances daily. This drives me nuts! He is mostly buy and hold and prefers Vanguard index funds.
About 10% of the portfolio he invests directly in individual stocks that he likes such as Tesla, cigarette companies, or companies with a stable dividend.
Way back when the kids were little and we had high daycare expenses, he wanted a brokerage account very badly. I finally "granted" him a $100 per month from the cashflow budget, even though I wasn't very happy about it at the time. Today I'm happy that he derives such pleasure from researching and investing in stocks, and we were both very comfortable with him managing the funds from my inheritance.
What has been your best investment?
He says Tesla, with some lucky timing to get in and out.
I say my investment in a college degree in a high tech and high demand area.
What has been your worst investment?
Buying Kodak after they announced a crypto strategy. Took a complete bath on that one.
What's been your overall return?
Gosh I have no idea. The last 2-3 years of bull market have completely skewed the numbers anyway.
How often do you monitor/review your portfolio?
My husband checks his stocks daily.
I update our asset and retirement accounts on a monthly basis and we have a State of the Union meeting where he generally gloats about his stocks.
I will still love him in the next market cycle!
NET WORTH
How did you accumulate your net worth?
I cannot stress enough the power of compounding. And it can be done at most income levels with a strategic focus on lower spending.
Arbitrage your level of income with your level of spending and save the difference.
Second, invest in yourself and build skills that are valued in the marketplace.
What would you say is your greatest strength in the ESI wealth-building model (Earn, Save or Invest) and why would you say it's tops?
It takes skill and effort to Save but it is the easiest skill to learn.
Focus too on earning more, but know saving is like breathing.
Investing is important, but even in my own life I have been blessed by random things like timing and inheritance.
Keeping an eye out for news and educating yourself is the best way to learn what should be done.
What road bumps did you face along the way to becoming a millionaire and how did you handle them?
When I moved from Company A to Company B and took a pay cut it felt like a road bump.
When I joined the family business and saw how close to bankruptcy it was, this was another road bump.
Looking back we adjusted our spending, saved more, spent less, and worked through it.
What are you currently doing to maintain/grow your net worth?
Letting my husband lead with his stock investing. We have considered investing in real estate but it does not interest me enough to pull the trigger for some reason.
Do you have a target net worth you are trying to attain?
Our FIRE number is 4 million. My dream big number is 10 million.
It also depends on what age we FIRE and the state of the health insurance market.
For now my husband likes working so it's a non-issue.
How old were you when you made your first million and have you had any significant behavior shifts since then?
We had a negative net worth in 2000.
In 2004 it hit $204,000.
In 2012 it was $530,000.
It surpassed 1 million in 2015.
If anything we have become more conservative and lowered our spending. Does paranoia go up as age goes up?
What money mistakes have you made along the way that others can learn from?
This might be controversial but I feel like paying down our student loans and consumer debt back when we were 22-29 years old was a mistake.
In hindsight knowing the power of compounding, I should have put that money into maxing out 401k and retirement vehicles. THEN paid off the student loans and car loans and extra on the house a few years later.
I wouldn't tell that to someone in their 30s or 40s, but for the 20 year olds out there with time on their side, put it in retirement.
Of course this concept can be taken out of context, but I feel like your readers on this site get what I am saying here.
What advice do you have for ESI Money readers on how to become wealthy?
The single most epic piece of advice here is to own your own company. There are so many advantages such as leverage and taxes, too many to list here.
How you accomplish this is the hard part.
FUTURE
What are your plans for the future regarding lifestyle?
Gosh if somebody would just tell me the answer to this I sure would like to know!
All I know right now is that FIRE in reality is boring. Perhaps it would be different if the kids were grown and my husband were retired too.
What are your retirement plans?
My husband has mentioned retiring at 50 but I don't believe him. We'll see.
I will want to be wherever my kids are located to be around any grandkids.
Are there any issues in retirement that concern you? If so, how are you planning to address them?
Medical insurance until Medicare kicks in at age 65. Other than that, inflation bothers me right now. I am old enough to remember the $2.99 price of a McDonald's value meal.
MISCELLANEOUS
How did you learn about finances and at what age did it 'click'? Was it from family, books, forced to learn as wealth grew, etc.?
I have always been an avid reader and credit this habit for all my good traits. I enjoyed fiction but started reading non-fiction and took an interest in personal finance in college. Probably this was because I called home to ask for some spending money and my father required an Excel spreadsheet in order to release $25 to me. I didn't like that so promptly went and got a job.
I've always worked since age 16 and believe working teaches you so many life lessons.
I watched my parents spend money like water and then have to tighten their belts at seemingly random times, and I vowed never to be in that situation.
Who inspired you to excel in life? Who are your heroes?
Michael Pollan, Warren Buffett, Tony Robinson, and Atul Gawande.
My father expected high grades and responsibility in childhood and taught me everything I know about business.
My mother taught me social skills which were gold in the IT business.
Do you give to charity? Why or why not? If you do, what percent of time/money do you give?
We do not go to church as we do not agree with the concept of organized religion. I used to go with my grandparents and miss the sense of community and moral teachings that a church provides, but not the religion.
We give to the MDA (Muscular Dystrophy Association) because of a close relationship.
We donate to various charities when asked and usually this happens within a school or community event circumstance.
I have a hard time donating to the established generic charities, similar to Mr. Money Mustache's viewpoints on practicality and bang for the buck.
Do you plan to leave an inheritance for your heirs (how do you plan to distribute your wealth at your death)? What are your reasons behind this plan?
We plan to leave our assets to our children but hope to raise them fiscally responsibly.
I have seen first-hand what a lot of inherited power (this can be money or a business) can do to drive a wedge in family so we will do our best to simplify any assets as we get into old age and make the wills and trusts very clear.
I also would like to be a really cool grandparent and establish a college fund and a retirement fund for my grandchildren at birth, then let the power of compounding do its magic.