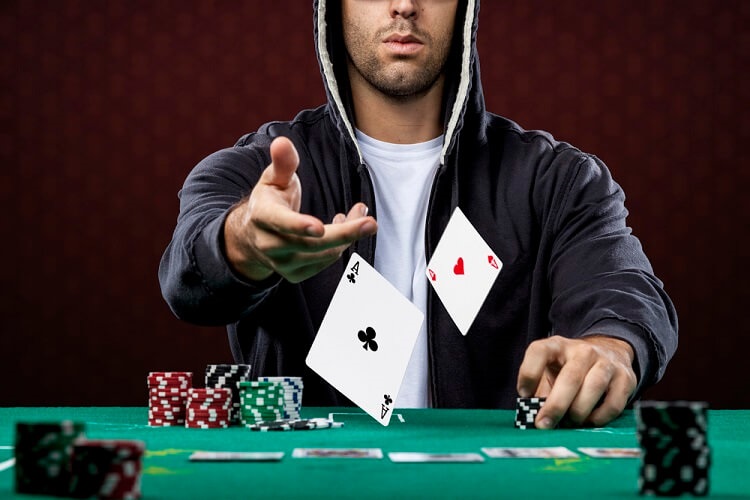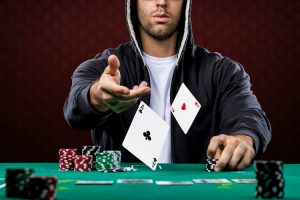 Here's our latest interview with a millionaire as we seek to learn from those who have grown their wealth to high heights.
If you'd like to be considered for an interview, drop me a note and we can chat about specifics.
My questions are in bold italics and his responses follow in black.
Let's get started…
OVERVIEW
How old are you (and spouse if applicable, plus how long you've been married)?
My wife and I are 33 and we have been married for 7 years.
Do you have kids/family (if so, how old are they)?
We have two children. Our loud and proud son who is 4, and our sweet little firecracker of a daughter who is 2.
What area of the country do you live in (and urban or rural)?
We live in Canada, in a beautiful city just outside of Toronto.
What is your current net worth?
Our current net worth is $2,640,000 USD not including my wife's pension.
What are the main assets that make up your net worth (stocks, real estate, business, home, retirement accounts, etc.) and any debt that offsets part of these?
Stocks
Taxable Accounts $1,110,000
IRA Equivalents $160,000
Roth IRA Equivalents $130,000
Cash
Real Estate
Rental property $200,000 (Mortgage -$84,000) = $116,000 Equity
50% ownership of a cottage $270,000 (Mortgage -$42,000) = $228,000 Equity
Investments
Equity/loan in Master Canadian Subdivision Development $200,000
Equity/loan in U.S. Subdivision Development B $150,000
Equity/loan in U.S. Subdivision Development C $120,000
Hard Money loan $230,000 @ 8% Interest (65% LTV); Term of 6 months
EARN
What is your job? What is your annual income?
Fresh out of university I attempted to play poker online full time, though I scraped by the first 6 months barely covering the $1500 or so a month I needed to live on.
I finished that first year making $35k and feeling like I was within the grasp to earn significantly more. I was also attempting to get hired as a police officer as I knew poker was not likely a long-term career and also to appease my girlfriend (now wife) and family by showing them that I would not be a degenerate gambler and actually become a productive member of society.
Needless to say I had a few interviews however they had a hard time with the current occupation of "professional poker player". My second year of playing poker full time I earned $80k, the third year I earned $200k, the fourth year I earned $400k, and my last year full year (2014) I earned $800k.
The landscape in 2014 was significantly changing for the worse as games got tougher and action dried up. I was so burned out mentally and physically during the last year that I had to take muscle relaxers to sleep at night or else I would constantly wake up with numb hands and arms, sitting for 8-12 hours a day at the computer was taking a serious toll on my health. With our son on the way in 2014 I couldn't have picked a better year to retire from poker and move on to something else.
Fast forward to today and I am currently in my 4th year working as residential realtor. I average about 20 hours a week nowadays as I have pulled back significantly from my 60+ hour weeks.
My first year as a realtor in 2015 I netted $120k, my second was $50k, and last year I earned $130k.
My wife has been working as a nurse for the last 10 years and currently earns $67k a year. She is our financial rock, no matter what mistakes I make or risks I take we have always been able to fall back on her income to cover almost all our basic needs. This has been very helpful in allowing us to take risks in life knowing we will be fine if they don't pan out.
I have always been fascinated by real estate which stemmed from reading "Rich Dad Poor Dad" when I was 18. This led me to getting my real estate license after poker to focus on investing in real estate and to better understand how the process works.
I instead got caught up trying to be "successful" which I and most other agents had correlated to earning $100k or more a year. This was never my plan and I truly lost sight of my originally intentions.
I do not have the personality, drive or need to grind it out as active residential realtor. To be a good realtor you have to be talking and networking with people ALL the time. While I do enjoy talking with people, I find it mentally draining to push myself in an unnatural way to connect and work with people with I wouldn't ordinarily.
One of the most interesting things I learned about the business was how relatively simple it is to make a very good income. There are a few basic principles Realtors need to apply to their business to be successful. For those interested I would recommend that you read The Millionaire Real Estate Agent
.
The reason most people fail is their lack of consistency and not focusing on tasks that provide out-sized returns. I have seen many new agents come into this business. You can usually tell right off the bat if they will make it or not. The ones that do are driven, focused and have the grit to keep moving forward when they fail. It's simple to succeed but not easy.
I expect to earn $80k in commissions this year and I am trying my best to keep my hours under 20 per week and only work with people that I know and like. I'm learning to say no this year and it feels very good to be in a position to refer out potential leads or business to other agents and to just spend more time with my family and focus on health.
I am very blessed to have a best friend that is a partner in a small boutique investment firm that has access and puts together many of these deals. Their fees are low as they primarily invest their own capital and that of their family trust, combined with the fact that I have extremely honest feedback from my best friend, it's been a great ride.
Without him it would not be possible for me to get comfortable with these types of projects as the usual interest rate of 10%-16% + equity does not compensate enough for the risk of capital that is present. The risks and potential profit can be so easily masked or inflated that many developers will put together investor packages where they have no money in the development yet take greater than 50% of the profits, thus they tend to over-estimate potential returns.
I usually invest in about 1/2 of the deals he brings to me but this varies based on expected returns, potential risks, how much exposure we have to real estate, and timing for the return of capital of our other investments. Some of these deals have zero cash flow for the first 4-5 years so we have to careful.
A few of the deals I have invested in:
Solar farm construction
This was a loan at 12% per year interest for a term of 18 months (Loan to value was 65%).
This project had almost zero risk with the exception of some sort of fraud.
This one was completed without any hiccups in the projected time frame.
Sometimes financing niche developments are too complicated or different to go through traditional bank financing, so it can be easier for the developer/company to go through the private investor route even though this money comes at a premium to the banks.
Pre-construction low rise condo construction loan
This deal was 15% interest per year compounded and paid out upon completion.
The builder had raised approximately $6 million in equity which was our safety buffer (albeit small). I was lured by the high return and the fact that it was a small development in a great area of Toronto.
Even though I knew the Canadian real estate market was due for a correction I thought their time horizon of 24-30 months was quick enough to mitigate much of that risk. This project was successful and we ended up with an IRR (Internal Rate of Return) of 16%.
However they went 2 years beyond the initial 24-month projected time frame (48 months in total). In hindsight I think there was too much risk involved and I didn't account for the potential for such extreme construction delays. Had the condo market declined moderately or tanked over the 4 year period we easily could have lost all of our invested capital.
Do you have any sources of income besides your career? If so, can you list them, give us a feel for how much you earn with each, and offer some insight into how you developed them?
Yearly Income sources:
Real Estate Commissions: $40,000 – $80,000
Wife's Nurse salary: $60,000
Dividends: $20,000
Rental Property: $12,000
Private Real estate/ other business investments $50,000 Approx. (See description)
We have a constantly changing mix of real estate joint ventures and interest bearing loans some of which include interest and equity.
Payout schedules and returns can verify greatly from year to year, but we expect an additional $50k-$75k per year on average.
The catch is they are not distributed uniformly so some years might be $0, while other years might have a joint venture completed that pays out a few years of accrued interest/equity worth a few hundred thousand.
Total Household Income: Approximately $200,000/ year
What tips do you have for others who want to grow their career-related income?
From an entrepreneur perspective: keep investing in yourself.
Try taking a course, join a meetup or group that focuses on what you want to do, and read as much as you can on the topic. This will be some of the best returns you will see on your money and time.
Secondly, surround yourself with people that are already where you want to be in life. These people have already navigated the path you want travel — learn the shortcuts from them. It will make your journey faster, more profitable and more enjoyable.
Lastly, take action! Very rarely in life will you have 100% information. I myself am guilty of this, by the time you get close to 100% information the opportunity will have already passed you by. Take calculated risks and reap the rewards, and don't forget from failure will come your biggest successes.
What's your work-life balance look like?
I have struggled in the past finding balance, often putting in more hours than I would like (60-70 hours a week).
This last year I have tried to find a balance working 20-30 hours a week.
My wife being a shift worker and us having two young kids, I often have the kids by myself for a few days during the week and on weekends. I'm always the only dad at the park on a random Wednesday.
As I join a bunch of nannies and grandparents that are getting the little ones out for some exercise, I realize how lucky I am to be able to spend so much time with my kids as they are growing up.
In the last year I've managed to get to the gym 6 days a week. It makes a huge difference on my mood and overall happiness. This is something that I plan to continue with my more flexible schedule.
SAVE
What is your annual spending?
Our annual spend is approximately $75k oops…upon closer inspection approximately $96k.
Monthly
Rent – $2,200
Utilities- $200
Rental property mortgage and taxes – $550
Cottage mortgage taxes and expense – $800
Groceries – $1,000
Kids exp (daycare, sports, clothes, etc.) – $1,300
Insurance (2x car, house, rental property, cottage life insurance) – $350
Travel – $800
Entertainment & Meals out – $300
Misc personal exp and stuff we don't need – $500
Estimated Total Monthly $8,000/month
Do you have a budget? If so, how do you implement it?
We do not have a budget.
I have created a rough one in the past as a guide to how we are tracking, and approximately once a year I do a quick checkup to see if our spending has gotten out of hand.
A few years ago we were eating out a lot and buying things on Amazon all the time.
We were able to reduce our spending by about 20% in a few months by putting a lot more thought into our purchases and preparing better in advance for meals so we are not making a last minute decision to dine out.
I have tried to install frugalness in my wife. She's great with some things (driving a 10-year-old dented Civic), and less optimal with others (shopping for the kids).
I try to avoid nitpicking small things now as it tended put stress on our relationship. In the grand scheme they don't matter too much anymore for us. Happy wife = happy life.
What percentage of your gross income do you save and how has that changed over time?
We have saved as much as 90% during the 2 years where we had combined incomes over $500k and as little as 10% when I had a low income year and my wife was on maternity.
With an average income of $200k I expect us to save approximately 40%.
We have done our best to slow lifestyle inflation as our incomes have grown (or shrunk) over the years.
I always knew my career playing poker was similar to a professional football player. I would likely peak and fizzle out within a few years, or the regulation landscape would change. So I squirrelled away as much as possible knowing I likely wouldn't have an opportunity to earn like that again, and more importantly I really wanted to avoid having to get a typical 9-5 job in the future.
What is your favorite thing to spend money on/your secret splurge?
I would say health & travel.
We pay a little extra for a nice gym around the corner with yoga, pool, weights, etc. I've always had a gym membership and never regretted it.
I also like to road/mountain bike.
I don't mind spending on things I enjoy/get value out of. However when I spend $1,500 on a nice road bike I take care of it and ride it for 10 years.
We also spend approximately $10k a year on trips.
We put a high value on experiences and usually take two trips a year.
Last year we went to a nice resort in Dominican for 10 days and also spent 3 weeks in Costa Rica renting a house in a nice beach town.
We have re-booked Costa Rica for February of 2019 and also plan to do a week in the Cayman Islands.
We love to explore the beaches, try the local food, and meet new people. I also really enjoy surfing and Costa Rica has some of the best surfing in the world.
INVEST
What is your investment philosophy/plan?
For equities I am mainly an index investor now.
I have some blue chips stocks I bought in the past that I generally don't touch. I add to the index funds when I want to increase my equity %.
For real estate I am always on the lookout for value add properties or real estate investments that look like they have a good risk/reward.
I don't mind taking lower returns these days for low risk investments. It helps me sleep.
What has been your best investment?
Not really investments but…Bitcoin, and our last house. Both were somewhat accidental.
Bitcoin
I used to play poker on a site that operated in Bitcoin in 2014.
I purchased 3 Bitcoin at $1,000 each in 2014. I proceeded to win approximately 30 coins and generally sold them off pretty quickly as the price was consistently dropping to the $500 range.
Eventually I stopped playing on the site for fear of being cheated and I left 8 bitcoins on my computer worth approximately $4,000 which was chump change at the time. I forgot about them.
Fast forward to 2017 when one bitcoin was now worth over $3k. I remember that I have them on my computer and realize I should probably take a look for them as I haven't opened the program for a few years. However I'm too busy and I also don't want to be heartbroken to find out I definitely lost them.
Quickly the price of Bitcoin rises to over $6,000. I realize I could now have nearly $50k of virtual currency so I finally take the time to search my old desktop computer, but I forget that I reformatted my computer in 2016…OMG I DELETED THEM BY ACCIDENT.
I had backed up a file to Dropbox but it turned out it was the wrong wallet with a measly .001 Bitcoin in it.
Panicking I make a quick call to a local computer whiz I know. He comes over a few days later and proceeds to tell me he won't be able to pull an old file over from the reformatted drive as I've written over it already. Devastated I sit there and ponder.
I suddenly remember I have an old hard drive stashed away in our basement storage where I would occasionally backup files from the desktop over the years. It's possible I could have accidentally backed up the wallet program on the hard drive.
I ask him if it's possible to find the file there. He scans the old drive and low and behold it's buried in an old computer backup that I had done 6 months before the reformat.
I didn't make any decisions right away as I still felt like it was free money and the current momentum didn't look to be slowing. As an economics major I am well aware of bubbles and the tendency of humans. I have also have seen Bitcoin already go through two large run ups and implosions. I am fairly confident that this story will not end well in the near future.
As I waited to sell the price continued to skyrocket. I planned to sell if/when they were worth $80k.
However we had a two week vacation planned and I was still waiting for my account to be confirmed on the crypto exchange (where I would sell them).
When I arrived home from vacation I take a look at the price only to realize that the value has nearly doubled again while we were away.
Knowing that it's only a matter of time before the hyperbolic bubble implodes and also realizing that this now represents over 5% of our net worth, I start selling it and manage to get them all sold at an average price of $18,000 per coin for a total of approximately $150k.
This has now become a significant windfall and a very nice boost to the net worth. (I do not own or plan to own any cryptocurrency.)
House
We upgraded to a large 2,500 sq. foot home in 2016 for $600k which was a great buy and a little undervalued at the time.
A year later our market went bonkers and it had increased in price by 30%.
I knew our market was a little bubbly as I had been involved with multiple offer situations where foreign buyers were consistently setting new and ridiculous records for neighborhoods. I was fairly confident we would have a correction after our province implemented a speculator tax for foreigners that was set to happen in a few months.
My wife reluctantly agreed to sell after I pleaded with her to let me sell our home. When she finally agreed we quickly put the house on the market and managed to sell just 3 weeks before the new tax was officially announced. We sold for $800k and netted $150k after expenses.
We are now renting and waiting for (hopefully) a better opportunity to buy something a little smaller. Our market is down 15% from the peak when we sold but I hope to see a bigger correction as interest rates rise.
What has been your worst investment?
Options and a few stocks that went to 0.
After quitting poker I had the bright idea that I could beat the market. I had a friend who is a phenomenal investor and thought I could replicate his success, because hey I'm good at making money right?
Boy was I wrong.
After a brief and meaningless period of success my portfolio dropped by 30% while the market dropped by only 10%.
Leverage was not my friend. I lost approximately $250k in 2014.
I made few speculative stock investments that went to zero. Greek banks looked cheap after their economy imploded, Chinese reverse merger (looked cheap and I thought I had some great inside info that they were not a scam), and even some of my Bank of America options that looked like a no brainer ended up expiring worthless due to my lack of understanding of options and aggressiveness with the position.
It was a good but expensive learning experience that I can be my own worst enemy, leverage cuts hard and both ways, and even if I did somehow have an edge (I don't) it would have been very small. I realized my time is much better spent on other ventures.
What's been your overall return?
I would estimate a measly 2-5% in equities due to my prior failed active management strategy and approximately 15% in real estate and real estate related ventures.
Thus averaging 7-9% or so but with oodles of headaches and stress.
How often do you monitor/review your portfolio?
For the last 3 years I have done a monthly net worth update which helps keep me honest with returns or losses.
I regret not starting this 10 years ago. It would have forced me to realize how poor my stock market performance was and make a change.
It takes me a few minutes to update monthly in excel, but provides excellent feedback.
NET WORTH
How did you accumulate your net worth?
Our net worth has accumulated from earnings with a nice tailwind from returns.
I always focused on where I saw opportunity and my wife has consistently but slowly increased her earnings as her experience/seniority grows.
I expect the majority of our growth from here on out will come from compounding and not additional investments.
What road bumps did you face along the way to becoming a millionaire and how did you handle them?
I would estimate if we just indexed all of our equity investments from the get-go we would have an extra million our so…alas I'm a gambler. You win some and you lose some the key is to learn from your mistakes.
What are you currently doing to maintain/grow your net worth?
I'm currently working on a house flip with a couple partners. We expect to split 50k profit.
The main goal of this venture is to learn and get experience with rehabs.
I plan to move towards multi-family real estate investing. I will be focusing on the "brrrr" strategy. Buy, Repair, Rent, Refinance, Repeat!
Do you have a target net worth you are trying to attain?
The goal post keeps changing.
I used to think if I just hit $1,000,000 that we would be set.
Now I would like to have a mortgage free house (approximately $600k in our high cost of living city) and $3 million in invested assets.
Using the 3% rule that would make for a nice, safe, fat FI. With a paid off house, we really only need about $80k to maintain our cushy lifestyle.
How old were you when you made your first million and have you had any significant behavior shifts since then?
I think we hit the mark at 27.
I have significantly reduced my risk tolerance since.
Having a very high risk tolerance is necessary to being a successful high stakes gambler. In the world of investing this trait can be devastating. It led me to some poor investment decisions and over-confidence/denial in my abilities as an investor.
What money mistakes have you made along the way that others can learn from?
My biggest mistakes have come from being afraid to ask for help or asking how to improve.
My own insecurities held me back from asking these questions. Often I was afraid I would look stupid. I would bang my head against the wall trying to figure it out the hard way.
What advice do you have for ESI Money readers on how to become wealthy?
1) Hustle Hustle Hustle…Don't be afraid to fail. Failing is learning. Trying things that others are not doing can often lead to some of the most profitable ventures. Of course be aware enough to realize when something new is not working out and when to move on.
2) Talk with people who are doing what you want to be, ask them questions, show them you want to learn, see what you can do to help them in their lives and business. My best investments, career development, or investment decisions can usually be attributed in some way to my network.
3) Come from contribution. People want to help people. If you are a good person and show genuine interest and drive in what someone is doing they will have no choice but to root for you and do what they can to assist. Learning what is working from exceptional people and copying those habits and strategies is 100x easier that trying to pave your own way from scratch.
Lastly, coming from experience, don't let your ego/insecurities hamper your progress.
FUTURE
What are your plans for the future regarding lifestyle?
I have discussed recently with my wife about her going part-time.
She worked so hard (4 years) to get a full-time position that she is hesitant to give it up. Also she's a busy bee, so I think she would get bored and feel unproductive.
Even though I have shown her the math she doesn't fully believe that we don't need to work anymore.
I plan to do less residential sales and focus more on acquiring great performing multi-family properties. With 2 kids aged 2 and 4, I suspect we will continue to lead pretty typical lives once hitting our goals. As we work less we will spend more time up north at our shared cottage and do some more traveling/exploring.
MISCELLANEOUS
How did you learn about finances and at what age did it 'click'? Was it from family, books, forced to learn as wealth grew, etc.?
I read Rich Dad Poor Dad
when I was 18.
I have a fleeting memory and I actually forgot that I read it until about 5 years ago when I was listening to a real estate podcast that brought it up. I do believe that I did internalize this book and it has shaped the way I think about income producing assets, real estate and wealth, even if I didn't realize it.
Currently I listen to a ton of podcasts and audio books mostly about real estate investing and personal finance. I enjoy the Bigger Pockets podcast, Choose FI, and most recently the Dad Edge podcast which focuses on just being a good person.
Who inspired you to excel in life? Who are your heroes?
I read the snowball about Warren Buffett's life in 2008 when I was 23 and it gave me a profound amount of respect for him as an investor and person.
Richard Branson has always been a person that I have admired for his fearless attitude in business while also embracing philanthropy.
It's nice to see there are good humans out there!
Do you give to charity? Why or why not? If you do, what percent of time/money do you give?
We give locally to friends or neighbors raising money for cancer or local causes.
It embarrassingly only adds up to approximately $1,000 a year.
I used to volunteer at the local food bank and was a big brother in my 20's for many years, but I have not been able to make the time since having a family and having a busy work life.
I plan to start volunteering again when the chaos settles down a little. I have recently heard about and love the idea of visiting a few of the local retirement homes with the kids to give back as a family and help to instill those values in them.
We have been so busy trying to accumulate that I always looked at giving significant sums as slowing down our snowball. Knowing now that there will be more than enough money for us now, I have started to spend more time thinking about what causes are important to us and how we would like to donate but it's still something I/we struggle with.
I grew up with a scarcity mindset and it's something I'm still working to shake to this day.
Do you plan to leave an inheritance for your heirs (how do you plan to distribute your wealth at your death)? What are your reasons behind this plan?
We will likely leave a significant inheritance to our kids — 40-50% of our assets — however I will tell them to expect very little.
I want our kids to pave and earn their own way, and anything they get will from us will be a bonus.
Growing up my parents gave us very little handouts and were very frugal. This gave me the drive to start earning and working at the age of 12.
I'm confident this contributed a great deal to my drive to get to where I am now.
We plan to give away a bunch as we get older to causes that are important to us. I suspect it will be focused on helping the underprivileged kids in our area. It's hard to fathom how big of a disadvantage many of the kids in our local area are at and to make a small change in some of their lives would be a great feeling.
What can readers take away from my ramblings?
My self diagnosed ADD and obsessive compulsive disorder have led me to pursue many different adventures from selling play-doh in the school yard at recess, running a window cleaning company in university, working the oil rigs in Alberta, playing poker 12 hours a day, to selling houses.
The most important thing I have learned is that it is possible to have just slightly above average intelligence (me) yet excel a very high levels.
Do not underestimate the power of grit and consistency. If you dedicate yourself consistently to improving at your business, job, or hobby, and keep applying the 80/20 rule (20% of your activity will provide for 80% of your results), you will have no choice but to have built a phenomenal business, achieve a blackbelt in karate, or become a master carpenter.
I have seen and experienced so many examples in my life where it is so clear that the reason for an individual's outsized gains or success are not because they were the smartest person in room or were naturally gifted, it was because they were consistent and focused with their goals.
Thanks for reading if you made it this far!