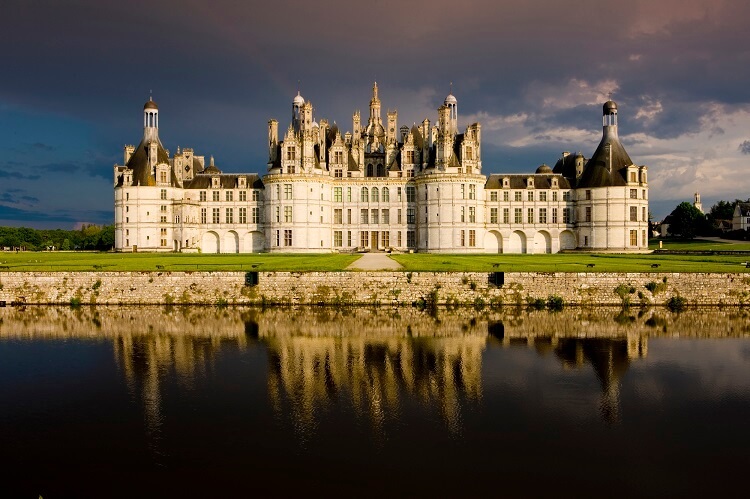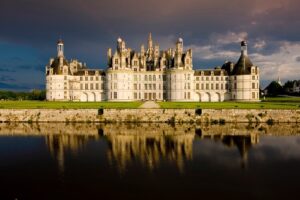 Here's our latest interview with a millionaire as we seek to learn from those who have grown their wealth to high heights.
If you'd like to be considered for an interview, drop me a note and we can chat about specifics.
My questions are in bold italics and his responses follow in black.
Let's get started…
OVERVIEW
How old are you (and spouse if applicable, plus how long you've been married)?
I am 53 and my wife is 45.
We have been married for 14 years.
Do you have kids/family (if so, how old are they)?
Two daughters ages 12 and 10.
What area of the country do you live in (and urban or rural)?
Northeast suburbs.
What is your current net worth?
$3.45M
What are the main assets that make up your net worth (stocks, real estate, business, home, retirement accounts, etc.) and any debt that offsets part of these?
401k/IRA: $1.1M
Cash: $800k
Rental property #1 (800k minus $340k mortgage): $460k
Rental property #2 (480k minus $159k mortgage): $321k
Primary Residence ($1M minus $341k mortgage): $659k
Value of pension: $110k
I do not include personal assets such as cars, furniture, etc. in my net worth.
EARN
What is your job?
I was a manager in finance but left the work force in 2017 with a severance after my company went through a restructuring. My wife is in a finance position and is currently still working.
My side hustle has always been real estate investing on various levels and in 2016 I started my own small real estate development LLC.
What is your annual income?
At the time of leaving the workforce in 2017 I was earning a salary of $160k plus earnings from my side business.
I have averaged $150k annually from my business since 2016.
My wife earns $240k/yr.
Tell us about your income performance over time. What was the starting salary of your first job, how did it grow from there (and what you did to make it grow), and where are you now?
I was always very driven to earn money even at an early age. At 14 I juggled three paper routes. By 16 I was working various part-time jobs.
I then started my own lawn service business that I worked during summers in college. I paid my own way through college with the help of student loans and savings.
I remember in the 80's getting an interest rate of 9% on my student loan and at the time thought it was terrific! I consolidated that loan with a HELOC years later at a much lower interest rate.
My first real full-time job after college paid $24,000/yr. By 30 I was in a manager position at my 3rd job since college earning $70k.
At 38 I took a management position with another firm where I stayed for 15 years. This would be my last position before leaving the work force with a salary of $160k.
What tips do you have for others who want to grow their career-related income?
If you want to increase your income you need to work at it. It is easy to just fill a seat at work and do your job requirements day to day. For some, that kind of structure is a comfort zone but don't expect to get promotions or earn substantial raises just for putting in time.
In my experience it starts with taking on more responsibilities above your normal role and showing you can be a leader.
Once established, be proactive in asking for raises to be paid what you are worth and question what more you can do to be promoted.
You really have nothing to lose as the worst that can happen is they say no yet you would be viewed as an employee with ambition and drive. In some cases there just may be no room for advancement so just move on. Don't waste time in a dead end job.
Changing jobs every 1-2 years early on is a quick way to gain salary increases and advance your career.
What's your work-life balance look like?
Now that I am out of the hourly workforce grind I have a lot of available time to use as I wish.
Now over two years later I look back and realize working at my regular job really was a case of swapping time for money. It is an uneasy feeling for me to be no longer in a structured work position with guaranteed pay checks. Having my own business though allows me to make my own schedule giving me more time to spend with my kids and family.
The other benefit of having your own business is that the harder you work the more you will most likely earn. I no longer have the feeling of being on the clock wasting my life away in an office. These benefits of working for myself are why I vow never to return to the regular hourly workforce.
Do you have any sources of income besides your career? If so, can you list them, give us a feel for how much you earn with each, and offer some insight into how you developed them?
I have invested in real estate since the age of 26.
My first purchase at 26 was an investment property that I rented out for over 7 years. It came with a lot of headaches but also gave some good learning experiences. I didn't profit very much when I sold, only $20k, as it was in the later 90's and I didn't hold on long enough to benefit from the booming market in the 2000's.
My 2nd purchase when I was 28 was a primary residence. I rented the other rooms to 2 of my friends and profited well when I sold.
I then purchased 2 prime properties which I lived in one and rented the other. I had married in that time and lived with my wife in the one property. After my first daughter was born, we moved into a larger home where we remain today.
I still hold the other 2 rental properties and both have positive cash flow. I no longer have the need or desire to own any additional properties long term.
In 2016 I started my own small development LLC involving the building of new homes or rehabbing old homes and reselling within a year. I am a sole proprietor and the business has generated on average 150k annually over the last 4 years. I don't expect that income to stay consistent as the real estate market will most likely cycle in the short term.
SAVE
What is your annual spending?
$100k.
What are the main categories (expenses) this spending breaks into?
We have no debt other than mortgage debt. Both cars are paid in full. Credit cards are paid in full every month.
Primary home mortgage/taxes/insurance: $38,000
Utilities: $6,000
Food: $9,000
Car insurance and expenses: $5,000
Travel: $12,000
Dining out: $5,000
Kids camps/lessons/events/clothes: $8,000
Misc.:$17,000
Rental properties — I consider expenses net zero as any positive cash flow goes toward principal on mortgages
Do you have a budget? If so, how do you implement it?
We really don't have a budget. We are naturally frugal and live well below our means and aside from the occasional splurge, everything else earned goes into savings.
What percentage of your gross income do you save and how has that changed over time?
We are saving about 70% of income.
As our income has increased over time our standard of living has remained generally the same. This has allowed us to increase our savings rate each year.
What is your favorite thing to spend money on/your secret splurge?
Travel.
We like to splurge on travel and try for three trips a year that revolve around our kids' school schedule.
A popular trip has been Disney World or SeaWorld as a spring trip. A ski trip to Vermont or NY State would be typical in the winter. A summer trip might be the Outer Banks of North Carolina or other beach related trips.
I'm not sure if or when the Disney trips will ever get old but as our kids get older we are ready for a change of taking trips abroad again. We will be planning a trip to Europe for next summer.
I have accumulated plenty of flyer points on my credit card and hope it will cover most of the flight expense. As with any trip I always look for the best deals possible on airfare, lodging, car rental, etc.
INVEST
What is your investment philosophy/plan?
I believe in the Warren Buffet strategy of long term buy and hold for both stocks and real estate.
I know I stated that I don't wish to hold any more long term real estate at this point but it is necessary to hold real estate long term in order to build equity especially in the early stages of building wealth.
What has been your best investment?
My best investment would be my children as there is no better ROI.
On the financial side, my best investment would be my rental properties. They have steadily increased in value and rents steadily increase annually.
What has been your worst investment?
My worst investment would have to be buying penny stock of unprofitable companies back in 1999 during the dot-com craze. I lost $30k overall after the dot-com bust.
I later focused my attention back to real estate and I have been real estate heavy ever since.
What's been your overall return?
I choose not to own individual stocks because I don't believe I can beat the overall market.
I did make the mistake though of investing in poor individual stocks back in the dot com bust of the late 90's but since then I only invest in a conservative balanced 401k and IRA portfolio that somewhat consistently has matched the return of the overall market.
I have done well with my real estate investments but it would be difficult to calculate my overall return with real estate given there have been several transactions with several properties over the years.
How often do you monitor/review your portfolio?
I review my portfolio a few times per month but I watch the markets daily.
NET WORTH
How did you accumulate your net worth?
My net worth steadily increased over the years through appreciation of both the stock market and real estate.
I wouldn't say I earned a lot of income throughout my career but I consistently saved and invested for many years.
I have held my current real estate holdings for 10-15 years now and have accumulated good equity.
I am able to borrow against that equity and use the funds to pay cash for any upcoming business investments that will in turn further increase wealth.
What would you say is your greatest strength in the ESI wealth-building model (Earn, Save or Invest) and why would you say it's tops?
I would put equal weight to each. I couldn't have built the wealth I have without all 3.
If I had to pick one I would choose saving. Living below my means for most of my life allowed me to save more which was the main contributor to building my wealth.
What road bumps did you face along the way to becoming a millionaire and how did you handle them?
The financial crisis of 2008 hit every asset I have, as it did everyone, but I just held on until the recovery.
I guess the silver lining to the financial crisis would be that interest rates sunk. I was able to refinance my properties at rock bottom rates.
What are you currently doing to maintain/grow your net worth?
My 2 investment properties are generating positive cash flow and hopefully they will continue to increase in value.
I plan to continue to max contributions to our 401k's/IRA's. I created a self employed 401k where I have the option to contribute as much as $62k/yr (tax free) in gross business income.
I am also investing in real estate crowd funding through Fundrise.
Do you have a target net worth you are trying to attain?
$6M.
How old were you when you made your first million and have you had any significant behavior shifts since then?
43…The only behavior shifts would be that I become more conservative as I age.
Even with a net worth of $3.45M I do not feel wealthy. Although I am no longer in the traditional work force, I still feel the need to keep working in some capacity for income and to continue saving.
I don't feel the need to create much more income than what we spend now but I do worry about making it last for a lifetime. With having younger children I also need to account for rising college tuition which is about 6 years away.
What money mistakes have you made along the way that others can learn from?
I would have saved more and contributed earlier to my 401k.
My philosophy had always been to use any additional savings toward investing in more real estate. I probably should have leveraged more for the real estate purchases and put more savings toward maxing my 401k contributions in the early years.
What advice do you have for ESI Money readers on how to become wealthy?
My #1 would definitely be investing in real estate.
Investing early in a 401k is also a definite but it would be second.
Unless you have a high income allowing you to save more, there is no better way to become wealthy than by using leverage to purchase real estate. The tax incentives are also fantastic and once you build equity over time you can tap into that equity to make additional purchases.
Try to avoid living above your means and hopefully your spouse is also frugal.
Do not accumulate credit card debt and pay any balance off monthly.
Avoid leasing your cars and possibly buy cars a year old or so and hold on to them for 10 years or longer. I have never owned a new car in my life. I have always owned nice cars but purchased them slightly used and held on to them for 10 plus years. Proper regular maintenance though was important to getting that much life out of the cars.
FUTURE
What are your plans for the future regarding lifestyle?
I am hoping to be able to retire when our net worth hits $5M. I am already out of the traditional workforce and cannot see going back ever if possible.
I agree with everyone else in the "retire early" arena that avoiding the stress of the workforce, being your own boss, controlling your own time and having more available time for family and friends is priceless.
My wife actually still enjoys being in the workforce. I keep telling her she will think differently by age 50 so her retiring in the next 5 years is already figured into our strategy/target for retirement.
What are your retirement plans?
I would like to move to a different part of the country to avoid high property taxes and the high cost of living and be able to make the most of our savings.
I will need to wait until my kids have left the nest for college before I can realistically make that happen.
Are there any issues in retirement that concern you? If so, how are you planning to address them?
The cost of health care would be my biggest concern.
Other concerns would be having an extended low growth economy where my assets would not appreciate as much as expected.
For those reasons I am targeting a higher net worth and will continue to earn, save and invest in an effort to get there.
MISCELLANEOUS
How did you learn about finances and at what age did it 'click'?
My parents were always frugal investors and it was part of our upbringing.
I always understood finance to some degree at an early age but it really clicked in my early twenties. Once it did click, I couldn't wait to purchase my first property.
Who inspired you to excel in life? Who are your heroes?
Both my parents inspired me to excel and taught me how to invest in both real estate and stocks.
I grew up in a working class family where both my parents worked. I was taught early on the value and benefits of hard work.
Do you have any favorite money books you like/recommend? If so, can you share with us your top three and why you like them?
The Millionaire Next Door
as it shows how any average person can build wealth.
I was never a big fan of the "inspirational" money books. After learning the method of wealth building, I have focused most of my reading attention to financial magazines and websites mostly to stay current with the trends and direction of the markets.
Do you give to charity? Why or why not? If you do, what percent of time/money do you give?
We do give to charity but would like to increase our monthly contributions.
Do you plan to leave an inheritance for your heirs (how do you plan to distribute your wealth at your death)? What are your reasons behind this plan?
All of our assets will be left to our children. I don't want to spoil my kids but do want to give them a good start in life which would include paying full college tuition for both, their weddings and help toward the purchase of their first home.
They of course would learn the value of money and the importance of ESI long before that time.