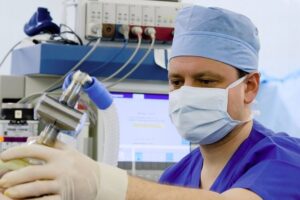 Here's our latest interview with a millionaire as we seek to learn from those who have grown their wealth to high heights.
If you'd like to be considered for an interview, drop me a note and we can chat about specifics.
My questions are in bold italics and his responses follow in black.
Let's get started…
OVERVIEW
How old are you (and spouse if applicable, plus how long you've been married)?
I am 56 years old and my life partner is 58.
We have been living together for 17 years.
Do you have kids/family (if so, how old are they)?
We have no children.
What area of the country do you live in (and urban or rural)?
We live in an urban area in the southern part of the United States.
What is your current net worth?
Our current net worth is approximately $12.7M.
What are the main assets that make up your net worth (stocks, real estate, business, home, retirement accounts, etc.) and any debt that offsets part of these?
Taxable investment accounts: $7.8M
Retirement accounts (401k & IRA): $2.2M
Rental properties: $1.1M
Primary residence: $600K
Company stock: $500K
Operating accounts (cash): $500K
Apart from credit cards, which we pay in full every month, we have no debt.
EARN
What is your job?
I am an anesthesiologist, and I work in several hospitals and surgery centers.
What is your annual income?
My income is around $500K/year.
Tell us about your income performance over time. What was the starting salary of your first job, how did it grow from there (and what you did to make it grow), and where are you now?
My starting salary as a military officer was around $21K/year.
My income increased to $50K/year after I graduated from medical school, and increased to $110K/year after I finished my specialty training and achieved board certification. Income stayed at about that level until I left active duty service.
My income has been around $500K/year since 2004.
What tips do you have for others who want to grow their career-related income?
Get as much education and training as possible, as early as possible in your career.
After that, try to get a job with the highest possible salary, in an area with the lowest possible cost of living.
Do not be a fool:
Degrees from expensive universities are likely to increase your debt level more than they will boost your eventual income.
Prestigious academic positions are almost always accompanied by low salaries.
What's your work-life balance look like?
I work six months per year. The odd months are for paid work, and the even months are for travel and charity work.
Do you have any sources of income besides your career? If so, can you list them, give us a feel for how much you earn with each, and offer some insight into how you developed them?
Our investment accounts generate around $160K/year in dividends.
We own a few rental properties; these generate around $70K/year after expenses.
SAVE
What is your annual spending?
$165K/year, after all taxes have been paid.
What are the main categories (expenses) this spending breaks into?
Discretionary (travel, recreation, restaurants, hobbies): $52K
Gifts & charitable donations: $46K
Household (groceries, clothes, utilities, etc.): $37K
Insurance (home/auto/umbrella/health/malpractice): $20K
Automobile (fuel/maintenance/registration x 2 cars): $10K
Do you have a budget? If so, how do you implement it?
Nope.
We have always followed Warren Buffett's advice: "Do not save what is left after spending; instead spend what is left after saving."
We spend whatever it takes to maintain the lifestyle to which we have grown accustomed.
Fortunately, our appetite for expensive things that depreciate in value (like jewelry, cars, boats, horses, and aircraft) is quite low.
What percentage of your gross income do you save and how has that changed over time?
After federal taxes, we save 100% of our earned income.
We spend nearly 75% of our dividend income and rental property income.
Early in our careers, we didn't have the rental properties or dividend income, so we obviously spent more of our earned income. But we found that as we saved and invested our earned income, eventually that small trickle of dividend income began to grow into a significant stream. After a couple of decades, we got to the point where we no longer needed the earned income at all.
What is your favorite thing to spend money on/your secret splurge?
Travel. This is the best education anyone can get.
INVEST
What is your investment philosophy/plan?
1. We avoid financial advisors, stockbrokers and insurance salespeople like the plague.
2. We ignore recent trends in the stock and bond markets, and we resist any attempts to time the market.
3. We try to keep our investment expenses low—we pay about 0.05% in annual management fees for our mutual funds. We could probably shave off a couple of basis points here and there, but we don't feel like this would be worth the trouble.
4. We subscribe to the theory that once you have won the game, you should stop playing — or at least play less aggressively. How stupid would we be if we were to risk losing an 8-figure nest egg?
Consequently, as we become older and wealthier, we become more risk-averse. This is reflected by our investment portfolio, which many would consider quite timid. Our targets are 55% in stock index mutual funds, 30% bond index mutual funds, 14% real estate, and 1% cash.
Astute readers will note that we are currently at 4% in cash at the moment, but this is a short-term anomaly which will be rectified very soon, once our mutual funds go ex-dividend (yes, I know this behavior could be construed as market timing).
5. We typically rebalance our portfolio whenever the actual percentages deviate by more than 2% from targets. This usually ends up being around twice per year.
6. Our retirement accounts are tax-efficient, as they are 100% bond index and municipal bond index funds. Our taxable accounts are not as tax-efficient as we would like, because they contain a significant percentage of bond index funds, as well as stock index funds which pay significant dividends. However, we don't see any way to avoid this without increasing our stock holdings beyond our risk tolerance.
What has been your best investment?
Index funds. Nothing could be easier, and we sleep well at night.
What has been your worst investment?
Boston Beer (SAM), back in 1996 when I was buying individual stocks through an online brokerage. I bought the stock around $20/share and doubled down on it three times as the value of its shares declined. I finally sold it for around $10/share, a year or so later.
Compared with mutual funds, owning rental properties has been an extremely high maintenance investment. Even with a property management company, there is always some kind of nuisance. In fairness, the main purpose of our real estate holdings is diversification of our portfolio and asset protection, rather than income and growth.
What's been your overall return?
Our mutual funds have generated an 8.7% average rate of return over the past 10 years. We recognize that this has been a 10-year bull market, and such returns will likely not last for much longer.
Average returns from our real estate holdings are much more difficult to measure, but we guess around 5%.
How often do you monitor/review your portfolio?
We do a detailed analysis and rebalance the portfolio about twice yearly.
NET WORTH
How did you accumulate your net worth?
Simple: we earned a lot, we saved as much as possible (while taking care to smell the roses along the way), and we invested as best we could. We wish we could make it sound more complicated.
What would you say is your greatest strength in the ESI wealth-building model (Earn, Save or Invest) and why would you say it's tops?
Like the proverbial three-legged stool, all of these elements are interdependent and probably equally important. I INVESTED heavily in my career when I was young (more than a decade of education and training to become a board-certified anesthesiologist). The return on that investment was a huge boost in my EARNING potential, far higher than I ever imagined. I then SAVED and INVESTED as much of those earnings as possible.
The above notwithstanding, I would have to say SAVING (living well below my means) is our greatest strength. I say this because so many of my colleagues have invested as much time and earned as much money as myself, but they have failed to save their money. They consequently have a low net worth.
What road bumps did you face along the way to becoming a millionaire and how did you handle them?
My divorce was a huge financial setback, erasing most of my net worth at the time.
I sold all of my individual stock holdings and closed my brokerage account.
From that point forward, I have invested only in index mutual funds and to a much lesser extent, real estate.
What are you currently doing to maintain/grow your net worth?
My peak earning years are behind me now, and I will probably leave the traditional work force soon. After that, our income will consist mainly of dividends from our mutual funds, plus a small stream of income from our real estate holdings.
This income will still exceed our expenses, so we will continue to invest. Factoring in capital appreciation of our portfolio, we expect to see continued growth in our net worth.
Do you have a target net worth you are trying to attain?
Not really, but we might pop a bottle of champagne if/when we cross the $20 million mark.
How old were you when you made your first million and have you had any significant behavior shifts since then?
We crossed the million dollar mark just before my 40th birthday. It was nice to achieve these two milestones at the same time.
Our behavior has remained pretty much the same, except we contribute more to charitable institutions as our wealth grows.
What money mistakes have you made along the way that others can learn from?
I have made a great many mistakes along the way, which have cost me many millions of dollars. Mine is a cautionary tale, rather than an example to be followed. Following are some of my biggest mistakes.
1. Market timing.
By September of 1987, I had paid off all of the debt I had accumulated while at university, and my net worth had increased to $10K. I became nervous at the dizzying heights of the DJIA at that time, and I felt the market was overvalued. I recklessly liquidated all of my mutual funds in early October.
The market suffered its biggest ever one-day loss a couple of weeks later (1987 Black Monday). I waited for one month to avoid a wash sale, and then reinvested all of the money back into the same exact fund. This was the stupidest move of my investing career.
Yes, I got lucky and timed the market successfully on this one occasion, but this experience had the potential to set me up for life as one of those stock traders who never really seem to get ahead because they think they are smarter than everybody else.
2. I bought too much house (considerably more than 5000 square feet), at precisely the worst time (2008).
This was not an accident, but rather an experiment. I have always believed that owning expensive things would not add to my happiness. But we had the money, and I simply had to test my hypothesis to know for sure.
After living for more than ten years in this ridiculously oversized house, we can say with absolute certainty that we are not somehow depriving ourselves when we forgo additional luxury items.
3. I converted the entire balance of my traditional IRA account to a Roth IRA in 2010.
This was a taxable event, costing me $64K at that time. As of this writing, I remain uncertain as to whether this was a wise move, or a colossal mistake.
Eager for feedback from your readers about this decision.
4. I have purchased 7 houses over the years, 5 of which we still own.
Apart from the first house I purchased, I have paid off every mortgage I have ever held—usually within a few months or years.
I have long been aware of the conventional wisdom that paying off mortgages is a bad investment (opportunity cost of capital tied up in an illiquid asset). I also understand that emotions have no logical place in money management, but this is one rule that I have consistently broken. We just sleep better at night, knowing that we have no debt.
We are very interested to hear the opinions of your readers about this controversial topic. Flame away!
So you can see that our wealth has been achieved despite many costly mistakes. We hope people take some comfort in the knowledge that one can make lots of mistakes and still achieve good results. Things will turn out differently however if you make ALL the mistakes, all the time.
What advice do you have for ESI Money readers on how to become wealthy?
Read about what I did, and then do the exact opposite!
All kidding aside, I do not feel like I have any unique or original insight. Everything we have to say has been said more articulately by someone else. But here goes:
Earn: Do whatever it takes to maximize your earned income, as early as possible in your career. For most people, this means lots of education and training. Studying and adopting the habits of respected people in your field of expertise usually pays off as well.
Save: Always live beneath your means! Once you have paid for your living expenses, you must aggressively pay off all debt while optimizing your emergency fund (6 or more months living expenses). Never miss an opportunity to maximize your tax-free and tax-deferred accounts, especially any matching funds from your employer. Having accomplished this, you then pump as much money as you can into your taxable investment accounts. Anything left over after that is disposable income.
Invest: Apart from occasionally rebalancing our portfolio, we try to ignore current trends in the stock and bond markets. There is an urban legend that Fidelity studied the performance of their clients a few years back, and discovered that their best-performing clients were the ones who were dead, while the second best performing set of clients were those who simply forgot they had Fidelity accounts. I don't know if this is true, but I like it. I have seen charts which demonstrate that the average investor is so bad, that we even underperform inflation!
Sometimes, just for a laugh, we watch a few minutes of one of those TV shows with all the experts, like "Mad Money". This reminds us that what works for others does not necessarily work best for us.
My final piece of advice is a quote from Joseph Kennedy, shortly before the 1929 stock market crash: "You know it's time to sell when shoeshine boys give you stock tips. This bull market is over."
FUTURE
What are your plans for the future regarding lifestyle?
Fortune has smiled upon us, and we are in a position where we no longer need to work to earn a living. However, it seems we need to continue to work to remain useful to society, and to remain relevant. Most importantly, to do what we can to improve the lives of others who may be less fortunate than ourselves.
My goal has always been to gradually do less work for pay, and more work for charitable causes. We plan to continue our participation in overseas medical work as long as possible; this work is much more fulfilling in so many ways than what we do at home.
We also plan to increase our charitable contributions through our donor advised fund.
What are your retirement plans?
We hope to take some continuing education courses to help maintain our mental fitness, and lots of exercise to help maintain our physical fitness.
And of course, we hope to continue learning about our world and its inhabitants through travel.
Are there any issues in retirement that concern you? If so, how are you planning to address them?
The cost of healthcare is probably most annoying. Sure, we can afford health insurance, but what really irks us is that healthcare in the United States is such a terrible value (the highest cost in the world, with outcomes not significantly better than countries which spend a fraction of what we spend).
I suppose we will just grin and bear it, like most other Americans.
MISCELLANEOUS
How did you learn about finances and at what age did it "click"?
When I was in my twenties, I thought I was pretty smart. Timing the market, etc. Three decades and several million dollars later, I now realize that my intelligence is average, but I have just been incredibly lucky.
I did a lot of reading to increase my financial literacy from about 1986 until 2000, but I eventually came to the conclusion that one does not really need to have a great deal of knowledge to get this stuff right. I chose a long time ago to focus on the basics and ignore all the noise.
I have long since forgotten everything I ever knew about call and put options, commodities, margin trading, and technical analysis. This body of knowledge is completely irrelevant to us because we do not engage in these activities, nor do we recommend them for anyone else.
I paid very little attention to financial education from 2000 until about a year ago. It was at that point we realized that our base of financial knowledge had eroded significantly. Knowledge, it seems, is a perishable thing. So about a year ago, we started refreshing our knowledge with books and articles and some of the higher quality investment blogs.
Who inspired you to excel in life? Who are your heroes?
Armand Hammer, John Muir, Vince Neil, Colin Powell, John D. Rockefeller, Theodore Roosevelt.
Do you have any favorite money books you like/recommend? If so, can you share with us your top three and why you like them?
John Kenneth Galbraith (1994): A Short History of Financial Euphoria — Taught me about how fear and greed cause speculative bubbles (tulip bulbs, beanie babies and now cryptocurrencies) in the stock market. These bubbles will always ultimately burst, leading to crashes and economic recessions. Further reinforced the concept that human psychology does not change, and therefore this phenomenon occurs in predictable cycles, more or less once every generation.
Michael Mihalik (2007): Debt is Slavery — You can never be free, unless you are free from debt.
Thomas J. Stanley and William D. Danko (1996): The Millionaire Next Door — Emphasizes the principles of frugality and stealth wealth, and that buying depreciating assets and status symbols is for fools.
Do you give to charity? Why or why not? If you do, what percent of time/money do you give?
I participate in overseas surgical charity missions. Since 1997, this has amounted to anywhere from 10 to 30 days of volunteer work per year.
Our charitable giving has grown along with our wealth, and we opened a Donor-Advised Fund a couple of years ago. We contribute around 10% of our after-tax income to the DAF.
Do you plan to leave an inheritance for your heirs (how do you plan to distribute your wealth at your death)? What are your reasons behind this plan?
Apart from our last will and testaments, our estate plan consists mainly of our Donor Advised Fund.
We are proponents of the "Earning to Give" movement. As such, we intend to give nearly all of our wealth to charitable causes when we die.
However—apart from the DAF—we have yet to develop a specific plan.
Is there anything else you would like to share with us?
Yes, just one last quote: "It is one of the most beautiful compensations of this life that no man can sincerely try to help another without helping himself." – Ralph Waldo Emerson