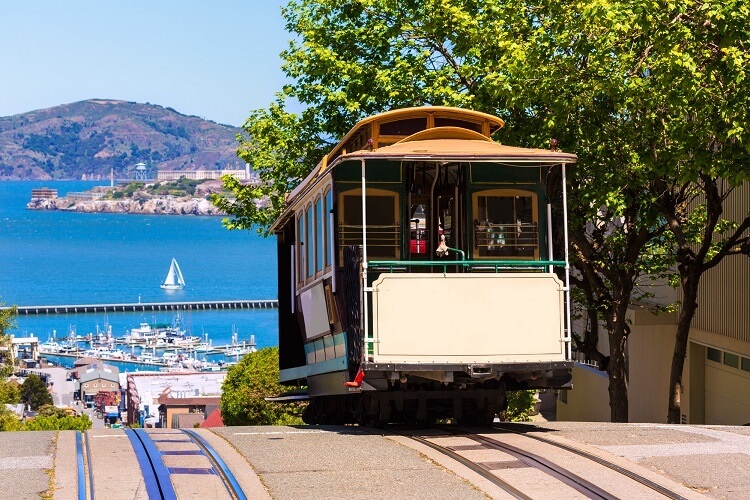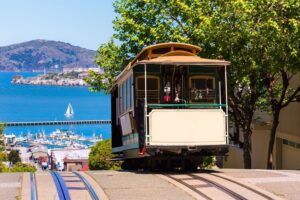 Here's our latest interview with a millionaire as we seek to learn from those who have grown their wealth to high heights.
If you'd like to be considered for an interview, drop me a note and we can chat about specifics.
My questions are in bold italics and his responses follow in black.
Let's get started…
OVERVIEW
How old are you (and spouse if applicable, plus how long you've been married)?
My wife and I are both 60 years old.
We have been married for 27 years.
Do you have kids/family (if so, how old are they)?
We have one daughter, 21, who is a senior in college at an unreasonably costly East Coast school.
What area of the country do you live in (and urban or rural)?
We live in San Francisco, an infamously expensive city.
We chose to move here from an upscale suburb in the Bay Area after our daughter went to college because we missed our former urban life, and as empty-nesters we figured we could downsize and enjoy the urban amenities.
Other than the well-known SF-specific headaches of homelessness, noise and traffic which we were aware of when we moved, we are very happy living here.
What is your current net worth?
About $5.6 million.
This does not count our daughter's trust fund ($800k+), or anything tangible such as cars, art, grand piano and furniture – with the exception of our house.
As I'll discuss below, we are not typical ESI readers or "The Millionaire Next Door
". Most of our wealth stems from my wife's inheritance.
Unbeknownst to me when I met her at age 28, she had over $1 million which her family had given her over time. Her father was a small-town sole proprietor optometrist who made good money, lived frugally, and invested well (sound familiar ESI readers?)
Over time, she inherited over $4 million in annual gifts and a final inheritance after her mother passed away in 2011.
A note on the house. We consider the house to be a part of our net worth. We could sell it and buy another less expensive one and invest the rest of the proceeds. Or we could sell it and rent, and invest the total proceeds (I think we would actually be ahead financially if we rented, though its hard to fully figure this out).
We will probably move out of the city in a few years when the hustle and bustle become too much, and buy or rent a larger and cheaper place somewhere (probably still in the Bay Area, so not likely too much less expensive).
What are the main assets that make up your net worth (stocks, real estate, business, home, retirement accounts, etc.) and any debt that offsets part of these?
House — $2.4 million (no mortgage). In 2017, we sold our 3200 sf suburban home on one acre for $1.6 million and a second home for $1 million, and bought a 1900 sf condo in San Francisco for $2.3 million (yup, it's expensive here). As I said above, we like it here and so why not live where we want? But at some point we will probably move to a larger and cheaper place elsewhere in the Bay Area (of course, the "cheaper" part is relative).
Cash — $800k
IRAs — $800k (95% equities)
Bonds — $600k (a series of individual double tax-free muni bonds comprising a bond ladder)
Non-IRA Equities — $1.0 million
We intend to move about half of the cash into bond ladders as we rebalance the portfolio, as we recently took an influx of cash from selling a condo we owned where my father lived before he recently moved to assisted living. So we should end up with roughly 30% fixed income, 15% cash and 55% equities.
We have no debt, other than car leases ($700/month total for two BMWs). ESI readers: I know this expense may cause some of you some aggravation. Basically, our rationale here is threefold:
We like getting new cars every three years with the associated lack of needed repairs, and we are always on warranty if problems do arise.
We have had either one or two hybrid or electric vehicles (we currently own a BMW I-3 and a 3-series), which have significant upgrades every couple years.
BMWs are great cars!
EARN
What is your job?
Until last January, I worked in a senior position in state government.
After 33 years, I am now retired.
My wife has not had a paying job for over 20 years, but handles family finances and plays in two bands.
What is your annual income?
I would estimate our annual income overall to be about $250k, before taxes.
Our income from investments varies year to year, but here is about the average:
My pension: $110k
Muni bond income: $40k
Dividends and interest: $20k
Capital gains: $10k
Muni bond redemptions: $70k
Tell us about your income performance over time. What was the starting salary of your first job, how did it grow from there (and what you did to make it grow), and where are you now?
My first job (at 16) was a parking lot cashier for $2.30/hour.
My first real professional job was after grad school at age 26, with a starting salary of about $30k – I had never made over $10k a year before that, so that seemed pretty good.
Over 33 years, it grew to $150k –that's about 5%/year growth which is not bad for state government.
My wife made about the same amount as me until 1995. After that, she put out a shingle as an investment advisor (she had earned an MBA and a CFA). However, she never made much money doing this as she was not good at seeking clients.
However, she took in about $40k/year from her mother as a client, and we also received tax-exempt "annual gifts" of about $25k/year from her mother to us through 2011, when her mother passed away.
In addition, my wife had income from her own investments of $50 – 100k/year through 2011. Now our overall portfolio brings in about $150 k/year.
What tips do you have for others who want to grow their career-related income?
Our experience is obviously very unusual, and very fortunate. My wife had access to money and an expected inheritance her whole life. I married for love, and the money came along with it.
Neither of us focused much on growing our career-related incomes. I had the job I wanted and stuck with it my whole career, retiring at the same age as my piers.
She saw her money as giving her the latitude to quit if she didn't like her jobs (which she didn't). After our daughter arrived in 1998, this allowed her to be a stay-at-home mom and also explore interests in music and other creative endeavors.
I will note that while $150k is not a big salary by Bay Area standards, it's still about double the median Bay Area household income. So my advice is: If you are by nature a cautious person and love your job, a slow and steady climb in a very low-risk career path can get you pretty far.
Bottom line for me is that I would have had the same career path and same retirement date with or without the inheritance money.
What's your work-life balance look like?
It's always been great. My job was effectively 9-5 my whole career, with the occasional night and weekend.
My colleagues who went from government to private sector in my field often told me that their salaries were a lot higher, but their hourly compensation was the same (i.e., they worked a lot more). I am proud that I accomplished a lot in my career and was able to be there for my family.
If my wife had not had her inheritance, she probably would have worked along a similar income path as me – we literally held the same position in different units at the same pay for a few years. When she worked, her hours coincided with mine.
So I think our work-live balance would have been the same until our daughter was born. It is hard to say what would have happened then – would she have chose to stay home and we would then have lived on my one income, or would she have kept working and we would have done the day care/nanny thing?
Do you have any sources of income besides your career? If so, can you list them, give us a feel for how much you earn with each, and offer some insight into how you developed them?
For about 10 years, we owned a second home in a nearby beach community that we used at times and rented out at other times. This netted us maybe $15k/year.
We sold the house (for about what we paid for it) in 2017 partially to pay for our San Francisco condo, but also because it was starting to fall apart and the maintenance was becoming a burden. There was also a sea rise issue in the area which spooked us, as the County no longer allows new houses or significant upgrades there in order to slowly depopulate the area.
Add mandatory flood insurance which was going up by $2,000/year (it was $15,000 in 2017) and it was time to sell.
As mentioned above, we also get about $140k/year in cash flow on average on about $3.2 million in investment assets.
SAVE
What is your annual spending?
About $200k. Certainly, we are not frugal. However, we do not spend more than our average income from all sources.
We buy what we want, but always try to pay as little as possible for it. I enjoy finding travel bargains and my wife is a demon on clothing sales.
What are the main categories (expenses) this spending breaks into?
Property taxes/insurance/HOA — $34k
Travel – $25k
Car leases/insurance/fuel/maintenance — $15k (includes a third car we lease for a relative)
Daughter's expenses other than tuition — $40k (includes room and board at college, travel back and forth college to home, plus $150/week stipend)
Utilities/cell — $7k
Housekeeper/Gardener — $6k
Health care — $10k (I have great health insurance as part of my pension, but my family sometimes prefers going to out of network providers)
Eating out — $20k
Sports and Entertainment — $10k
Do you have a budget? If so, how do you implement it?
No budget, but we have a general sense of how much we spend every month because almost all discretionary spending goes on the credit card (which we pay off each month).
What percentage of your gross income do you save and how has that changed over time?
Zero.
This has basically been true since 1995 as we have lived off the combination of salary and investment returns since my wife stopped full-time work.
In reality, our savings was negative for a long time, as we were actually spending some of the investment returns from the expected inheritance. We could do this as my wife controlled the money and was the sole inheritor, but we never spent more than the total portfolio would allow (including supporting her mother in a very nice assisted living facility for 17 years after my father-in-law passed away).
That said, we did put the max into our IRAs each year, $1,200/month into my 401(k) until I retired, and $120,000 into a 529 account (which depleted more quickly than expected!).
What is your favorite thing to spend money on/your secret splurge?
Travel and eating out.
We have always traveled extensively; even in our early years we took at least one trip a month.
Since I retired, we have continued to travel a lot. This year we went to Europe, Hawaii, New York, Las Vegas, Memphis/Nashville (music), San Diego, LA, Monterey and some local overnight trips. Probably about 70 nights away. Next year it might be a bit more. [Editor's note: This interview took place in December 2019.]
As for eating out, we take advantage of the many great neighborhood eateries and the wide variety of great food in San Francisco and nearby. But any non-fast food meal here costs at least $60 for 2 so it adds up quickly.
We generally eat out about 3 dinners a week, averaging about $80 per dinner (plus some lunches, about $20/person).
We rarely take advantage of the many acclaimed high-end foodie joints frequented by the techies and finance gurus in town. For my wife's birthday, we went to one and it cost nearly $500 – not our thing.
INVEST
What is your investment philosophy/plan?
Moderate to moderate-conservative.
We are working with Schwab Private Client to keep our portfolio in balance (not quite there yet). We can invest for ourselves, and have done so for many years. But we made many mistakes based on emotions such as fear (see "worst investments" below) and now feel we need some professional guidance to maintain capital and manage risk in retirement.
Schwab charges 0.8% on non-bond/cash assets, and is fee-only. We also want our investments and a fiduciary accessible to our daughter should anything happen to us.
What has been your best investment?
Clearly my marriage!
We did make millions on paper from stocks before 2008. If we had cashed out and did what Suze Orman did (she says she put all her money into bonds), I would be telling a story of FIRE at age 47. But we didn't.
In the past few years we have done very well with a moderate/conservative approach.
What has been your worst investment?
Here are the two big ones:
Hanging on to falling stocks as the market dropped in 2000 and 2008, and then selling them when the market was nearing the bottom. To compound this, we were overly cautious in getting back in 2009 and after, this missing much of the post-recession run-up. We lost millions in paper profits pre-2008, and forewent million more later. I try not to dwell on all this…
We made a private investment in a start-up that we thought we understood but didn't. It wasn't a scam, but the business was riskier than we thought. We won't do this again.
The lesson in both these situations was that we had sufficient resources to invest conservatively, but wrongly thought we could do better by taking more risks. I say "wrongly" not because of intellectual or educational deficiencies, but because we both are by nature risk-averse people.
The only good news from both of these mistakes is that we had several years of large capital losses to offset capital gains and some income, and thus essentially paid no taxes for years (though as a government employee I am not averse to taxation in general and strongly support progressive taxation).
What's been your overall return?
It's hard to say, but I would guess our investments have averaged around 5%.
However, since we have less money now than in 2006 or even 1999 – due both to market losses and spending – our overall net worth growth has been zero or negative.
How often do you monitor/review your portfolio?
I look at it every day just to see what's going on.
We evaluate it quarterly with Schwab.
NET WORTH
How did you accumulate your net worth?
My wife inherited it and I married her. Then we tried to maintain the principal and live well off of the investments plus my steady income.
At times we grew the principal and at times it shrank.
I would say that since we were incredibly fortunate to have been provided this great gift, we are now set on not squandering it. At the same time, having "won the game" early as long as we could be FI, why not enjoy life with the proceeds?
What would you say is your greatest strength in the ESI wealth-building model (Earn, Save or Invest) and why would you say it's tops?
Inheritance, so none of the above.
There is almost certainly no way I could have ended up in this financial situation on my salary alone. If my wife had kept up the same career trajectory as me, we would have been well off, and maybe millionaires if we spent prudently and invested well.
But inheritance was the only way for us to get to $5 million +.
What is your best estimate of what your net worth would be now without the inheritance?
I can only make a guess at that.
Let's say my career path was the same (likely) and my wife pursued a parallel income path (reasonable). Let's say we saved the same amount in IRAs as we actually did, which include 401(k) rollovers — so that's $800k.
Then let's say we bought a house in 1999, 10 years later than we actually did, which would be around when our daughter was born. Let's say it was the same house we actually bought in 1989. We sold that house for $350k in 1999, and Zillow says it is now worth $1 million. Assume we paid off 2/3 of the mortgage, we would then have about $900k in equity. So IRAs plus equity equals $1.7 million.
In reality, we probably wouldn't have saved as much in IRAs and my wife might have gone to a lower income path after our daughter was born, so I am guessing we might be at about $1 – 1.5 million right now at most. Also, I probably would have kept working to keep bumping up the pension.
What road bumps did you face along the way to becoming a millionaire and how did you handle them?
Since I put the relationship above financial issues, I wanted to be sure I had the right partner; we waited 5 years to get married from first meeting (although we bought a house and lived together after 1.5 years). Because my wife was living a similar lifestyle as me and not really touching her inheritance for many years (except for large house down payments), we didn't really have many money differential issues.
When she quit working later, we continued to live as if she made the same amount of money as me, until we ramped up spending for private school and other things during the period when our portfolio ballooned.
This led to our biggest challenge, in 2008. With a big (4000 sf) urban house, a second home, private school, assisted living payments and lots of travel, art and charitable contributions, we got overextended when the market crashed and we lost millions. This led to us selling the big house, moving to an area where we could put our daughter in a good public school, renting out the second home (which was unsellable at the time as the market had collapsed there) and cutting back on everything else.
We called this "the austerity program", and we cut over $100 k/year out of our spending. This only lasted for about a year, but we never returned to the lifestyle of pre-2008.
What are you currently doing to maintain/grow your net worth?
Working with Schwab Private Client to preserve capital and grow our net worth at least at the rate of our spending.
Do you have a target net worth you are trying to attain?
We are fine where we are at. If our net worth goes up that's great but we are more concerned with not losing a lot like happened in 2000 and 2008.
With a secure pension, a large trust fund for our daughter and no debt, we are very comfortable even with high spending.
If needed or desired, we could increase our spending and draw down our portfolio, but we don't plan on doing so now as we hopefully have 30 plus years ahead!
How old were you when you made your first million and have you had any significant behavior shifts since then?
My wife probably became a millionaire in her early 20s, though she didn't really think about it much at the time. We got married when we were both 33, so that's when I became a millionaire. I didn't really feel like a millionaire until my we bought the large family home at age 39.
As mentioned above, we essentially lived as if we had two equal incomes for many years. However, the down payments for the houses came from the inheritance.
Between 2001 and 2008 we ramped up spending as the market rose, and then ramped back down again after 2008. Now we live at about the level of expected average market returns.
What money mistakes have you made along the way that others can learn from?
Up through the late 1990s, my wife had her money and her family's money invested in blue-chip stocks and solid mutual funds, with a long-term hold philosophy. In the late 1990s and then again in the early 2000s, we made on paper huge amounts of money on a number of individual stocks, both blue-chip and well-known tech companies.
But while we sold some for profit and cashed dividends, we never realized the big paper profits because we sold low during the crashes of 2000 and 2008 out of fear. Hopefully we will be more patient in the next downturn.
What advice do you have for ESI Money readers on how to become wealthy?
Marry well? Worked for me!
Seriously, I have seen that the ESI principles do work by observing my father-in-law. It's not quite a Rich Dad Poor Dad
thing, but by contrast my parents never were able to accumulate any wealth, mainly because they constantly subsidized other family members (not me – I was self-sufficient).
We have been very generous to my family over the years, but not at the expense of our own well-being.
Also – "buy low/sell low" is not a good strategy. We never intended to do that, but that's what happened. So if you can't be disciplined with stocks, better to stick with an age-appropriate allocations, long-term index funds/ETFs, diversification and bonds.
FUTURE
What are your plans for the future regarding lifestyle?
I had always planned to retire when my take-home pay from my pension would approximate my take-home pay from my job. This happened late last year because the pension take-home (the net) does not include deductions for various line items like Social Security, Medicare, 401(k) and retirement contribution.
Thus the net from my $150k salary was the same as the net from my $110 k pension. Not sure age 59 is "retire early" but here we are.
What are your retirement plans?
Financially, our situation should improve over time. We are just finishing paying our daughter's last tuition payment, and we hope to wean her off our financial support over time.
Eventually, we will take Social Security (probably at age 70) which should provide an extra $40 k/year.
So, while we spend a lot now, we are not concerned about maintaining our current level of spending for the future. Our general plans are to do what we have always enjoyed – travel and enjoying life in the big city – while we also pursue our own separate interests.
For me, that is sports (I play in an old-guy baseball league and am in 2 golf groups, plus we have partial Golden State Warriors season tickets) and for my wife that is music (her two bands and attending shows of and with friends).
We will also keep up our hobbies and continue to travel and eat out a lot.
We do plan on getting involved in more community activities. We joined a hiking group and the local Y, and are looking at taking classes at the local community college.
Are there any issues in retirement that concern you? If so, how are you planning to address them?
Not really. With financial security and health care costs taken care of, we will be fine.
We worry about family members who are in need and try to help, but there is a limit as to how much we can or are willing to do.
Beyond that, I am looking for some new sport/social activities to supplement baseball/golf/hiking. Pickleball?
MISCELLANEOUS
How did you learn about finances and at what age did it "click"?
My parents taught me frugality based on necessity, so I always made sure to save a little even when I made very little up through grad school.
When I was about 30, I took a class from a local newspaper financial columnist who taught investing basics.
I later read a lot from Morningstar because my wife subscribed and we went to some of their conferences. I thought I was very smart in following Morningstar's recommendations in buying individual stocks though the early 2000s, but this was all for naught.
Only in the last few years have I realized that simple strategies of index funds, bond ladders and diversification was the best approach if you just want to preserve capital and get steady if unspectacular growth. My wife knew that all along, but sometimes took her eye off the ball and unwisely let me play.
Who inspired you to excel in life? Who are your heroes?
Career-wise, my mentor and role model was a government official and part-time professor at my graduate school whose dedication and vision inspired me to work at his organization my whole career.
My heroes are political leaders and social activists who took a stand and changed the world – I was unable to emulate their success, but I tried to make a difference in my little corner of government.
My sports hero is Sandy Koufax – he excelled at the game, took principled stands, and retired early.
Do you have any favorite money books you like/recommend? If so, can you share with us your top three and why you like them?
I read the Carrie Schwab Pomerantz (Chuck's daughter) book The Charles Schwab Guide to Finances After Fifty
which was a good primer.
My wife liked Peter Lynch's One Up On Wall Street
and Burton Malkiel's A Random Walk Down Wall Street
which she read in her MBA program.
Do you give to charity? Why or why not? If you do, what percent of time/money do you give?
We give to organizations we like including homeless services, civil rights, and women's health care. We also donate to political candidates we like.
Before 2008, I gave significant funds to an educational organization.
Overall, our donations this year are about $4,000, or about 2% of our spending.
Do you plan to leave an inheritance for your heirs (how do you plan to distribute your wealth at your death)? What are your reasons behind this plan?
We established a trust fund for our daughter when she was a baby. It has since built up again and now there is about $840k in it (80% equities/15% bonds/5% cash). Every year until she was 18 we put in the maximum tax-free gift (around $13,000/person) and my mother-in-law also did so until she passed.
We invested this moderately aggressive and it grew rapidly – until 2008 when it lost close to 50%. It has moved with the market and more than recovered since then.
Our daughter will get 1/3 at age 25, one half of the rest at age 30, and the remainder at age 35. This will be "enough to do something, not enough to do nothing" as Warren Buffett said (although his kids' trust funds reportedly had $10 million).
By age 25, we believe our daughter will be financially independent from us (hopefully before that!), and will understand that the proceeds from the trust fund will allow her to supplement her income. After that, we hope she has enough sense to appreciate that the money will allow her to have many options in life, as long as she doesn't blow it.
As for our investments (and house), our daughter is currently the sole beneficiary of our living trust. Hopefully that won't be relevant for a long time. We have discussed dedicating some of the money to charities and I believe we will do so in the future.
We also may leave some of the money to take care of the long-term needs of another family member who we currently help out.