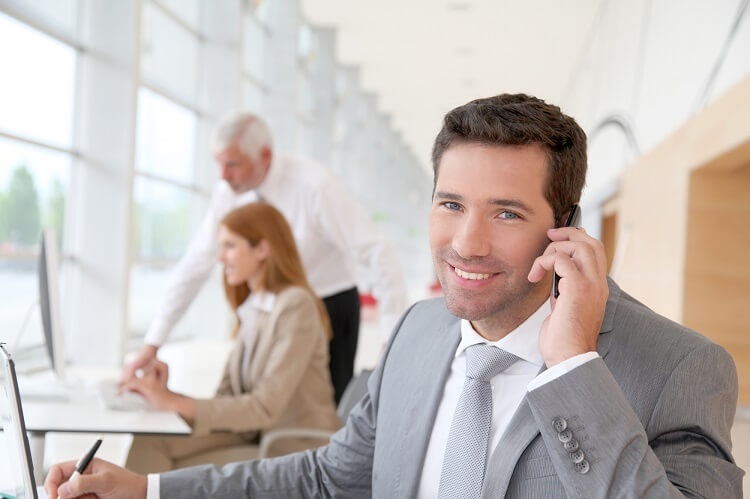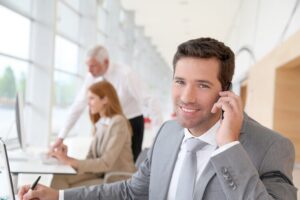 Here's our latest interview with a millionaire as we seek to learn from those who have grown their wealth to high heights.
If you'd like to be considered for an interview, drop me a note and we can chat about specifics.
My questions are in bold italics and his responses follow in black.
Let's get started…
OVERVIEW
How old are you (and spouse if applicable, plus how long you've been married)?
I'm 45, my wife is 48, and we've been married for 15 years.
Do you have kids/family (if so, how old are they)?
We have 12 year old twins.
What area of the country do you live in (and urban or rural)?
We live in the suburbs of a Northeastern city.
What is your current net worth?
First, it might be of interest to note that I've written to this website before and gotten feedback from readers. I'd recommend reading that first for additional perspective on my situation from roughly two years ago. Here's that post which I'll reference again later.
I estimate our current net worth at $1.856M.
This number was calculated as of Sunday, March 22nd and comes after several volatile weeks that included the six largest point drops in U.S. history (so far) due to the COVID-19 pandemic.
There have also been some sizeable gains in there as well but the market is still down considerably from its previous levels.
This is far from the biggest issue in the world right now, but our total net worth looked a lot better a month ago which I'm sure is also true for everyone reading this.
What are the main assets that make up your net worth (stocks, real estate, business, home, retirement accounts, etc.) and any debt that offsets part of these?
Current 401k: $129k
Brokerage Account: $124k
Traditional IRA (consists of rollover 401ks from previous companies): $463k
Roth IRA: $40k
Wife's 403B from previous employers: $146k
529 Savings: $176k total ($88k per child)
Savings Account: $20k
Whole Life Policies: $35k Cash Value. My Father originally bought these for me decades ago. I currently use the dividends to pay for the annual premiums so I normally don't need to apply any funds towards these policies.
Primary Home: $293k net ($520k market value less $227k mortgage)
Second Home: $430k (Mother in Law currently resides here full time – more on this later).
All of our investments are in Vanguard Target Retirement or similar low expense index funds.
Our only debt is the mortgage remaining on our primary home. We own both our cars in full and pay off our credit cards monthly.
EARN
What is your job?
I am a senior level sales professional in the financial services industry.
I am considered a top producer for my company which is one of the leading firms in our industry sector.
My wife has been a terrific stay-at-home Mom since we had our kids.
What is your annual income?
I would estimate my typical year's earnings at $400k in my current role.
My annual base salary is $125k but will be increased to $150k once our business stabilizes from the COVD-19 pandemic.
I typically earn $40k-$80k in commissions throughout the year and my annual bonus fluctuates from $200k-$400k depending on the performance of my book of business.
I've also been granted some stock options that I can begin to exercise next year but I'm not including those estimates in this post. I will receive some compensation for them but the amount is dependent on the stock's performance and other factors. I treat them as a potential future bonus rather than guaranteed income for forecasting purposes.
Tell us about your income performance over time. What was the starting salary of your first job, how did it grow from there (and what you did to make it grow), and where are you now?
I worked summer camp and retail jobs as a high school and college student. Here's how much I've made since then by year:
1998: $33,128
1999: $32,251
2000: $55,100
2001: $52,684
2002: $35,664
2003: $42,170
2004: $42,179
2005: $51,822
2006: $153,485
2007: $133,823
2008: $164,351
2009: $107,048
2010: $102,514
2011: $141,888
2012: $162,037
2013: $155,382
2014: $158,600
2015: $215,608
2016: $185,530
2017: $201,776
2018: $409,484
2019: $582,274
I can divide my professional life into three general time periods:
Phase 1 (1998-2005)
I'm in my 20s and early 30s in low level B2B sales positions without many career development options until 2004.
Looking back, I clearly suffered from depression and social anxiety. I would have been well served to seek treatment and also get some career coaching to help move me along better.
During this time I discover that I have an aptitude for new business sales, public speaking, and generating quantifiable results in challenging situations.
Phase 2 (2005-2014)
I took the initiative to earn my MBA which my employer at the time helped to pay for with the understanding that I'd move into a sales management position.
I made the move in 2006 and nearly tripled income almost immediately in my first year as I make the most of my new opportunity.
I discover that I have leadership skills and an aptitude for managing large and complex sales processes. This gives me enhanced confidence in my professional abilities, and I learn to manage my social anxiety much better.
I get involved in professional groups that expand my network. I also expand my skill set by taking on different roles that give me a wide range of experiences in my industry. This helps me become more employable and be able to negotiate better income terms later on.
Phase 3 (2015-Present)
I am approached by a national entity that's starting a new unit that needs my particular and diverse skill set for my industry.
I take the plunge, leave a relatively safe role with a more regional company, and move into a national sales production role with higher stakes.
I invest a year in building my prospect pipeline, but begin to start really reaping the benefits in 2017. This leads to the largest income year of my life so far in 2019.
What tips do you have for others who want to grow their career-related income?
I've found much of the advice that I've read before on this website to be spot on, but here are a few additional thoughts:
Demonstrate that you can drive revenue growth, or at the very least understand your value to your organization and how to increase it. It's easier to make more money from being good at growing revenue rather than reducing expenses in my experience. All companies need sales growth. Find a way to impact revenue from whatever role you're in. If you're among the best at what you do – and you're known for it – then companies will come looking for you.
Learn to communicate well, both in person and in your writing. Although some have more natural abilities than others in this area, this is still a learned behavior and you can get better with consistent and focused practice. Those that can express themselves clearly and concisely will move ahead faster in this world.
Developing good public speaking habits in particular can be very helpful, and organizations like Toastmasters can be good training grounds. I also recommend learning to write well professionally. I have a colleague whose career has been impacted negatively because his written communication is very poor. It's sad to see.
Figure out what moves the needle in your industry. If you look at when my salary jumped, it coincided with moving into a significant sales management role with one company (2006) and getting into a specific large account sales niche (2015). There were plenty of other ups and downs along the way, but I recommend focusing your energies on the specific roles and responsibilities that generate the greatest impact in your industry to reap the greatest rewards.
Be honest with yourself about whether you're developing professionally or not. You are in charge of your own development, not your company or your boss. I heard this best in an expression from an old manager: "Do you have three years of experience, or one year of experience three times?" I've seen some colleagues stay in the same role doing the same thing the same way for several years, only to look up and realize that the industry has passed them by.
Companies do not reward "good soldiers" who show loyalty by staying in the same position for years anymore. They reward those that generate current results and fit where the company is going in the future. Push to constantly get better, even if you don't feel like you need it for your current role.
Learn to network well. You'll often get better job leads through people you know than through recruiters, plus you'll be able to learn which companies you'd want to work with. Life is a lot more fun when you have a lot of friends in your industry, too.
Deal with any issues you have by finding good professional help as soon as you can. I feel like I could have been much more productive in my 20s if I had sought assistance for my social anxiety issues and gotten some career counseling. I eventually got to a good place, but would have likely gotten their faster with the right help.
What's your work-life balance look like?
I have a good work-life balance which is an important consideration for me for this or any future professional roles. I work from home full time but normally travel to meet with clients, go to home office meetings, or attend industry events three times a month on average.
My professional life has not been impacted very much by current world events. I've actually been surprisingly busy over the past few weeks, and have a strong chance of having my best new business year to date if certain opportunities fall into place.
I have made decisions in my career that support a stable home life over the corporate ladder. I have turned down advancement opportunities that would have involved relocation because we like where we live.
I've also not pursued management positions for the last 7 years. I wrestle with that, as I do like sales leadership, but believe that my work-life balance would be negatively impacted with more travel, weekend work, and employee challenges.
There is a part of me that gets frustrated that I don't have the ear of our CEO as much as if I was in a senior management position. However, I've noticed a general hollowing out of management positions throughout my industry over the past decade, but strong salespeople are always in high demand. The closer you are tied directly to revenue, the more job security you tend to have in Corporate America.
Do you have any sources of income besides your career? If so, can you list them, give us a feel for how much you earn with each, and offer some insight into how you developed them?
My primary focus for the past decade has been on enhancing my career prospects. I don't have a true side hustle outside of a small amount of telephonic consulting work. I have thought about applying some of the funds from my brokerage account (which can act as a second personal savings account in a sense) as well as future bonuses and start investing in real estate.
However, I don't see myself having a huge appetite for amassing a rental income portfolio at this stage of my life, though I suspect we're entering a great time to buy based on the current economic conditions. I'm seeing how vacation rentals can be impacted by tough financial times as several of my Mother in Law's friends in her community rely on renting out their property for income and aren't expecting to receive much this summer.
Does anyone have thoughts they can share in the comments about investing in REITs vs. buying and renting your own properties?
SAVE
What is your annual spending?
I'd put it at roughly $100k last year with $33k of that going towards our primary mortgage.
The rest was spent on standard household items, kids' events and other costs, though we did spend about $14k on eating out. Part of that was due to travel for our children's events as well as for a big vacation we took. We also tend to eat out a lot more when we're at our second home as it feels like we're on vacation time when we're there.
As a follow up to my post from two years ago, I'll share that I took the $280k net bonus I received last year and put it into my brokerage account for a few months while I thought about what to do with it long term. It ended up growing thanks to the market conditions, and I eventually took part of the money and effectively paid off our second home. The rest remains in our investment accounts.
What are the main categories (expenses) this spending breaks into?
Our two main expenses are our primary home mortgage ($33k annually) and standard household expenses with eating out being the main cost factor.
Do you have a budget? If so, how do you implement it?
We have never maintained a budget, but my wife and I have a general understanding that we don't want to spend frivolously or without putting thought into any major purchase.
She's always been good about finding bargains on clothing and other expenses, especially those related to the kids.
What percentage of your gross income do you save and how has that changed over time?
I've always worked to max out my 401k first, then tried to save additional funds where possible. This was a lot tougher before I moved into the six figure income bracket.
As has been written before on this website, I recommend spending energy figuring out ways to increase your earnings as that makes saving a lot easier if you are disciplined with your spending.
What is your favorite thing to spend money on/your secret splurge?
Travel. My wife and I are taking the approach that we only have 5 summers left with our children before they graduate high school so we're planning memorable travel experiences for each year between now and then.
INVEST
What is your investment philosophy/plan?
Pay yourself first, then set it and forget it.
I max out my 401k every year when my annual bonus comes in. My company matches up to $14k, which means I have $33,500 in my 401k every year by the end of March.
From there, my personal goal is to save at least an additional $56,500 from my annual bonuses and other income throughout the year so my goal is to put at least $100,000 away annually.
I've fortunately been able to do a bit better than that from a savings perspective the last couple of years.
All of our investments are in Target Retirement or similar broad low expense ratio funds.
What has been your best investment?
Our second home for a couple reasons.
First, we were able to give my Mother in Law a safe place to retire to in her dream location. She's so happy there. She has an active social life and you can tell she feels 10 years younger. Plus our kids love being in their second home with their Grandmother. We're able to spend a good part of the summer there since I can work remotely.
Second, we've been able to pay off the mortgage so we own the home outright, and the value of the home has appreciated well since we bought it a few years ago. I wasn't looking to own a second home at this stage of our lives, but things have worked out well.
What has been your worst investment?
On paper, it's been our primary home.
We bought at the absolute apex of the market for our area in 2006 and only recently have the sale prices started exceeding those levels. But we love our community, and our family is happy here.
My Dad said to look at your primary home as a place to live rather than as an investment vehicle. I'm sure some readers would disagree with that advice, but it's helped me not get too upset about buying at the absolute wrong end of the local real estate market.
Plus, our previous townhome basically doubled in value over the five years we owned it and we were able to apply that appreciation towards our current home.
I used to have financial advisors overseeing my investment portfolio from 2005-2011 but moved everything to Vanguard at that point. Prior to that I was paying the advisors 1.5% and felt like my investments were getting churned every quarter to generate additional fees. I'm glad I made the switch when I did before my investment portfolio really started appreciating.
What's been your overall return?
We have matched the market over time with our investments as we have our money in broad index funds with low expense ratios. Prior to 2011 we were below the market as I had investment advisors that took 1%-1.5% of my small portfolio at the time.
As I previously noted, we bought a second home for my Mother in Law to live in roughly 4 years ago. Our second home has accumulated over 11% in value over the past 3 years and has been our best recent investment.
How often do you monitor/review your portfolio?
I've unfortunately reviewed it daily lately with everything going on in the world but I have not made any investment changes as I'm still taking a long-term approach.
I normally have a "set it and forget it" mentality and focus on generating more income and putting more money into index funds rather than spending time looking for a hot investment idea.
I don't like to try to guess the market or own individual stocks, though I recently started buying a very small amount of my own company's stock which I get at a discounted rate.
NET WORTH
How did you accumulate your net worth?
I have primarily built my earnings myself.
My parents and extended family paid for my undergraduate degree at a time when that was easier to do, and I'm thankful for that. I worked for a company that supported me for most of my MBA experience and I paid for the rest. That was a tough 3 year period, but it paid immediate dividends when I nearly tripled my income the year after I graduated.
I've always been big on self-education and have taken a number of development programs over the years which have helped me to become a better professional.
I view my career as having been a bit of a snowball rolling downhill, where my income has increased as I've worked to enhance my skill set and learned from my experiences.
What would you say is your greatest strength in the ESI wealth-building model (Earn, Save or Invest) and why would you say it's tops?
As I look at the phases of my career, I'd divide it up this way:
Phase 1 – Save: I didn't make a lot of money in my 20s and early 30s but learned to pay myself first and save as much as I could.
Phase 2 – Invest: I started reading more about personal finance in my early and mid-30s, moved all my money from paid advisors to a Vanguard account, and invested in low expense ratio index funds. The $500k in my Traditional and Roth IRAs are all from the period before I earned my highest income.
Phase 3 – Earn: I've gotten up to a new level of earning in my 40s which has allowed me to put away more funds towards retirement. But I wouldn't be where I am now had I not learned to save and invest when I wasn't earning this higher income.
What road bumps did you face along the way to becoming a millionaire and how did you handle them?
In addition to what I've previously mentioned, there are two stories that I'd like to share:
2009
My company decides to completely overhaul their corporate structure and reorganize at the height of the Great Recession. Several hundred people, including numerous friends, lose their jobs. I'm offered a go-forward role, but it comes with a 30% income cut.
I had been performing well and, though I'd heard rumblings of massive changes, I thought my strong reviews and reputation would lead to better opportunities after the changes were made. Instead, I got caught flat-footed at a time when roles at other companies were not prevalent during the recession.
I survive working in a brutal corporate environment that included a challenging manager and at least 3 more RIFs over 18 months. I finally find a new position at a new company that would expand my skill set and get me back to where I'd been financially.
2013
I'd joined a family-owned enterprise that had been struggling for years before I arrived. It became clear that there were deep systemic and cultural challenges at the company, and the owners decided to sell as things were getting really bad.
My role is eliminated along with several other managers, and I'm offered two weeks of severance. However, I didn't allow myself to get caught flat-footed this time. When it was clear where things were going a few months before the sale, I started tapping into my network and looking for a better fit.
I ended up having three offers within a couple of weeks of leaving my employer, and end up with a great company in a role that allows me to learn a new segment of my industry and develop additional skills.
The lesson? The only constant is change, so prepare for it by building your skill set and network. I feel like I learned my lesson from 2009, which came at a time in my life when I was the sole breadwinner for a family of four that included two young children, and come out better for it in 2013 when a similar situation occurred.
One more lesson: In both of the above stories, my immediate manager promised me that things would improve if I just stayed committed to the company a little longer. I gave both companies roughly a year more each than I should have in retrospect, and I wasn't rewarded for it. Be loyal to yourself and your friends, but make sure that you're investing your time well. You are responsible for your own career, after all.
What are you currently doing to maintain/grow your net worth?
I'm primarily focused on keeping my income high ($400k-$600k) and expenses low so that I can invest north of $100k annually for the next decade.
Do you have a target net worth you are trying to attain?
I had set a goal of $3M in retirement savings and having my primary home paid off back when I turned 40, though I'm rethinking paying off our primary home due to the low interest rate.
I'd also like to be above $3M now with so much uncertainty regarding future health care expenses.
How old were you when you made your first million and have you had any significant behavior shifts since then?
I was roughly 40 when I first cleared $1M on paper, and had been over $2 million before this most recent recession.
I haven't changed my behavior except that I'm focused more on trying to capitalize on the recent downshift in the economy by maximizing my earnings this year so that I can invest more while stock values are low.
What money mistakes have you made along the way that others can learn from?
I remember hearing Dolly Parton say in an interview that she keeps track of all of her money, and that no one but her has complete control over it.
I wish I had been that way when I was younger. I likely trusted a couple of financial advisors too much early in my career and paid for it with high expense ratios and in fees incurred when they churned my account.
Fortunately it didn't cost me a lot at that stage of my life. If you hire an advisor, make sure you pay a flat fee and the person acts as a fiduciary.
What advice do you have for ESI Money readers on how to become wealthy?
Find a method to increase your earnings, savings, and investment that works for you and your significant other.
It's best to find a way to automate it so growth occurs naturally.
FUTURE
What are your plans for the future regarding lifestyle?
My plan is to save at least $100k towards retirement a year for the next 10 years. This, plus some appreciation of my current investments, should get me close to the $3M retirement goal that I set years ago. Of course, now I'm not sure that $3M will be sufficient so I'm re-thinking things a bit.
I also had a goal of paying off my primary home over the next several years, but the interest rate is 3.375% and we'd expect the markets to do better than that in the future. I suppose that I'm having the classic invest vs. pay off your mortgage debate for which my head and my heart each have a different answer.
Regarding lifestyle, I anticipate having the ability to telecommute for the rest of my career in my industry. My personal view is that teleworking will become more prominent in the future as a result of the current COVID-19 situation. My wife and I have talked about selling our primary home and downsizing in a few years (assuming the kids leave for college or trade school) since I can work from anywhere. But that's a conversation that won't pick up steam for a few years.
What are your retirement plans?
My goal for the past several years has been to be in a position to take a half-step into retirement at the age of 55 if that's what I want at that point. My children will be ideally through the first four years of their undergraduate program or trade school at that point.
I have done some presenting and teaching in my industry which I've enjoyed. I could see myself working in my current role in a reduced capacity while teaching a few university classes in my area. I'm in a growing industry where more and more college students are seeking a major that needs adjunct instructors. I could see myself succeeding in that role.
I also have an interest in becoming a youth sports referee. The refereeing would be more about supporting youth sports than making money. I'm at a place in my life where I wouldn't let out of control parents get to me, and I'm concerned that youth athletic leagues can't find enough people willing to ref since they don't want to deal with the drama. Plus, I think I'd be good at it.
Are there any issues in retirement that concern you? If so, how are you planning to address them?
Health insurance which understandably concerns everyone.
Like many Gen-Xers, I'm also figuring that there will be future changes to Social Security which won't be to my benefit.
Beyond that, I want to make sure that I find good creative outlets and fun ways to stay in shape. I've even thought about picking up pickleball…?
MISCELLANEOUS
How did you learn about finances and at what age did it "click?"
I've learned a bit over the years, but I wouldn't say that it really clicked until 2011 when I rolled all of my investment funds over to a Vanguard account and stopped using paid advisors.
It was at that point that I began setting goals firmer goals for putting money away and committed to educating myself better in the years to come.
Who inspired you to excel in life? Who are your heroes?
My Dad taught me the value of being humble, living below your means, and thinking long term. He encouraged me to invest in a Roth IRA back when I first started working and was in the earnings bracket to use that device. He also bought me small whole life insurance policies when I was younger so that I could see how they'd grow over the years. You can debate the effectiveness of that financial vehicle, but seeing how the value increased over time made an impact on me.
Beyond that, most of what I've learned has been from reading on my own. Like many, I am a big fan of the Warren Buffett approach of investing in low expense ratio funds for the long haul.
Do you have any favorite money books you like/recommend? If so, can you share with us your top three and why you like them?
The Richest Man in Babylon – I first read this about 20 years ago. The principles of keeping things simple, being intentional with your actions, and slow and steady wealth accumulation stayed with me.
The Automatic Millionaire – This book reinforced the concepts of being steady with my investments, being thoughtful about saving and spending, and letting compound interest work its magic.
The Millionaire Next Door – There are a lot of great learning lessons here, but the one that stayed with me was that most millionaires are humble and don't feel a need to show their wealth. I've never driven an expensive car, could afford a bigger house than I live in now, and don't feel compelled to spend lavishly. I think many of my neighbors would be surprised at my financial condition.
Do you give to charity? Why or why not? If you do, what percent of time/money do you give?
Yes, we regularly donate to charity.
My company matches up to a certain amount so we make sure to maximize that benefit.
We've also started volunteering at a local charity along with our children.
Lastly, my wife and I are always among the first to help out with youth organizations that our children are involved with. My wife spends a lot of time helping out with school activities, and I've been coaching youth sports for several years now.
Do you plan to leave an inheritance for your heirs (how do you plan to distribute your wealth at your death)? What are your reasons behind this plan?
My wife and I have not settled on a plan yet but plan to do so shortly.
We're currently willing what we have to our kids. I would like to help them through their undergraduate college, trade school, or immediate post-high school years as I received that support myself from my parents.
I am also anticipating having to support my Mother in Law in her later years due to her financial situation.
This is an issue that my wife and I plan to give more thought to in the years ahead.