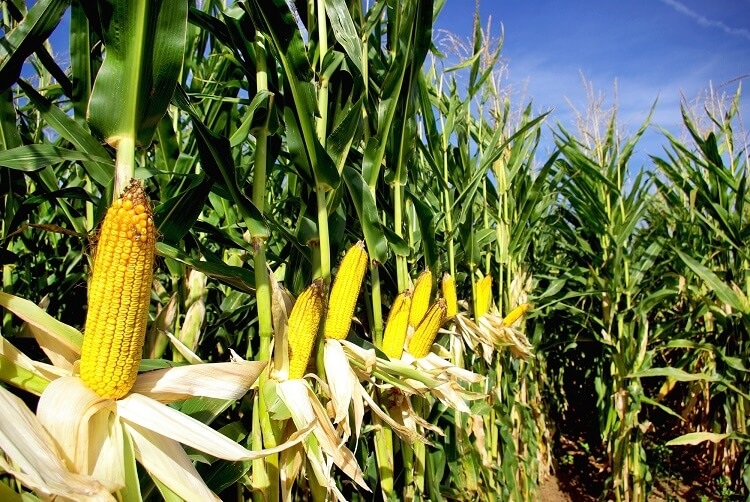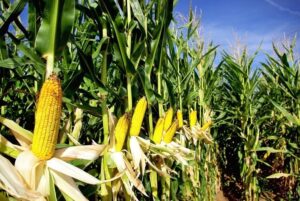 Here's our latest interview with a millionaire as we seek to learn from those who have grown their wealth to high heights.
If you'd like to be considered for an interview, drop me a note and we can chat about specifics.
This interview took place in February.
My questions are in bold italics and his responses follow in black.
Let's get started…
OVERVIEW
How old are you (and spouse if applicable, plus how long you've been married)?
I'm 39, wife is 42, and we have been married for 12 years.
Do you have kids/family (if so, how old are they)?
2 kids – 11 and 8.
What area of the country do you live in (and urban or rural)?
I live in the Midwest in a small rural town.
What is your current net worth?
$1.95 Million
What are the main assets that make up your net worth (stocks, real estate, business, home, retirement accounts, etc.) and any debt that offsets part of these?
Cash – $150,000
Retirement Accounts (401k, 403b, etc.) – 750,000
Roth IRAs – $350,000
Health Savings Account – $150,000
Taxable Brokerage Account – $100,000
Farmland – $150,000 ($300,000 less $150,000 mortgage)
Home / Autos – $300,000 (no debt)
EARN
What is your job?
I work for a fortune 100 company as a mid-level manager.
My wife works for a university in administration and is similar to a mid-level manager.
What is your annual income?
Me – Base salary – $135,000 with around 15% bonus ($20,000)
Wife – $70,000 (has had several years of no raises due to University wide budget constraints).
Tell us about your income performance over time. What was the starting salary of your first job, how did it grow from there (and what you did to make it grow), and where are you now?
My first job out of college, I was making $35,000.
It took me 7 years to double my base salary and 10 years to double it again (will be making close to $140,000 by the time this is published).
I have worked for 2 companies, first one for 7 years and the current one for 10 years. Both offered defined benefit pension plans with modest 401k matches.
For total compensation (salary and bonus), my first full year of work I made $40,000. It took me 4 years to double that and I've almost doubled it again.
My wife has about the same amount of years working, but her pay only has slightly more than doubled over her career. She has been with the same university and has had several years of no raises due to university wide salary freezes.
What tips do you have for others who want to grow their career-related income?
My first large bump came while working for my first employer. While I felt fairly well paid, relative to my coworkers who I was outperforming, I felt underpaid (actually, I felt they were overpaid). I approached my management about this and indicated to them what I felt I was worth. They agreed and over a 12 month period, increased my pay nearly 20,000 (close to a 50% increase).
I received another large bump when changing employers.
With my current employer, I've received some good reviews and promotions and had a few 5 to 10% bumps in my pay but have also had several average increases (3%) over my career. Overall, I have averaged around a 8% annual increase in pay.
What's your work-life balance look like?
Early on, I spent close to 50 to 60 hours working to grow my career. I could have continued to grow my career by working similar or more hours but was more than comfortable with my salary and financial position and I've been closer to 40 hours for most of the second half of my career.
I really don't want the additional stress of moving up to the next level of management.
As I start to do some retirement projections, I'm considering going back into an analyst role (which is work that I would enjoy doing more and not take a pay cut). My bonus would be reduced some, but that's something I'm more than happy to take at this point.
Do you have any sources of income besides your career? If so, can you list them, give us a feel for how much you earn with each, and offer some insight into how you developed them?
Farmland is generating $10,000 excluding debt service. Including debt service, it is slightly profitable. I will likely pay off the debt or significantly reduce it soon given my cash position.
I grew up on from a farm and have always wanted to own my own farmland. The tenant of the farm grows row crops (i.e. corn, soybeans).
I also am doing trading with agriculture commodity futures and that has generated over $10,000 each year for the couple years I have been doing it. Again, with my farm background, college courses and work during my first employer, I felt comfortable getting into this.
I had the idea earlier in my career, but never had the capital to make it work. Now that I do and the kids are a little older, I jumped into it. I've started slowly and have back tested my strategy and will continue to ramp this up. I think I can easily average $20,000 a year.
In the past I had done some financial work for a government entity as a side gig and was making $12,000 a year. I may get back into that role as well.
Prior to kids, I ran a computer repair business, where I would make a couple thousand each year. I still do some limited work on that, but mostly for just friends/family and don't make much but could if I wanted to. I always enjoyed technology and considered a double major in business and computer science but did not. My family purchased our first computer when I was 6, and I spent hours programming as a kid, built my own computer after college and continue to tinker with technology (i.e. raspberry pi, smartphone repair, etc.)
SAVE
What is your annual spending?
I've been tracking my finances since college. Used MS Money until it was discontinued and then have been using Quicken for over 20 years. With that much history, I have a lot of detail.
Prior to kids – living expenses (expenses less taxes tied to income) was around $35,000.
With kids, living expenses increased to around $50,000 to $60,000 for the first few years and then peaked at $75,000 a year when both were in daycare.
We now have a couple years with minimal daycare (summer only) and our living expenses were around $55,000. I do include 529 contributions as living expenses.
My easily identifiable direct cost for kids has been as high as $20,000 a year and is now back to around $8,000 (daycare, 529 contributions, education).
What are the main categories (expenses) this spending breaks into?
Here is a breakout of expenses for 2020. Note, I generally don't split my transactions when they auto download into Quicken – so if I have a receipt from a big box store (i.e. Walmart) that has groceries as well as household supplies, I generally categorize the entire transaction based on the majority of the spend. I have excluded all expenses from my farmland.
$6,000 – 529 Contributions
$1,000 – Auto (fuel/maintenance/parking/registration) *
$2,000 – Clothing
$2,000 – Daycare
$11,000 – Food (split roughly even between dining out and groceries)**
$4,000 – gifts for family/friends (not charity)***
$4,000 – household (repairs, big ticket items, tools, equipment, electronics)
$8,000 – insurance (auto, home, life, medical, etc.)
$6,000 – real estate taxes
$2,000 – utilities (electricity, communication, natural gas, internet, water, sewer)*
$4,000 – all other categories less than 1,000 (education, healthcare, vacation)****
*Auto has historically been around $5,000 but due to purchasing a plug in hybrid in 2019 and work from home in 2020 our costs have dropped. Fuel costs were around $3,000 to $4,000 but in 2020 were only $500. In a normal year going forward, expect fuel to be around $1,000. Also had solar panels installed and our electricity bill was around $800 a year prior to the plug-in hybrid. Even without solar, with a plug-in hybrid, expected a $3,000 savings in fuel, offset by a $400 increase in electricity.
**Food expenses have doubled over time due to kids (and kids eating more as they get older) as well as eating better and some lifestyle creep (i.e. buying steaks).
***There is no line item for charity as, after the tax law changes around 2018 and with no mortgage debt, there was no financial incentive to give from my income. I have set up a donor advised fund with appreciated stock and have used that for charitable giving.
****Vacation is normally higher but was minimal due to COVID-19. Also, healthcare is minimal due to minimal dr visits outside of wellness visits which are covered by insurance. I do have a HSA, but have never taken a distribution from it. I have over $10,000 of expenses since I have had an HSA that will allow me to take tax and penalty free distributions from my HSA at any time which I plan to bank until retirement.
Do you have a budget? If so, how do you implement it?
No – I do review spending mid-year and then review spending in detail at year-end and compare trends to see what adjustments we need to make, and we try to control spending that way.
For example, if we see our dining out expenses jumped, and we want to reduce that, we make a conscious effort to do so. So far that approach has worked out.
While 2020 was not a normal year and did reduce our expenses, our spend in 2020 was similar to what we spent around 2010 (and not adjusting for inflation!) For comparison, our 2019 spend was similar to what we spent in 2013.
What percentage of your gross income do you save and how has that changed over time?
For the purpose of this interview I'm using a report where I'm defining savings as total income – total expenses for this purpose as that number drives an increase in net worth. So savings = increase to cash, increases to cost basis of investments (401k, Roth, HSA, etc.), asset purchases and debt reduction.
For 2020, that number was $160,000, with $89,000 going to purchase investments (primarily max out employer retirement accounts, HSA, 2 Roth IRAs), 36,000 going to increase in cash and $35,000 going into farmland purchase/farmland debt reduction.
Savings rates have averaged 46% over the last 17 years. There have been 3 years below 40%. First two years out of college (lower wages and then a year we did some remodeling). However, the last 2 years have seen savings rates over 50% due to reduced spending (partly driven by lower daycare costs) and by higher than normal bonuses.
What's your best tip for saving (accumulating) money?
If anything, I've had to focus on spending not saving. I've always been a saver.
While I would like to think that is a function of my upbringing, I have two siblings that are better spenders than savers.
I have consciously had to focus on spending money on gifts and vacations (something that didn't happen much while I was growing up).
What's your best tip for spending less money?
What I find is tracking all your spending and reviewing it each year, in addition to trends and cumulative spend. This allows you to take a step back and look at the big picture and figure out what is more important.
Here are my top 3 cumulative expenses over 17 years, excluding taxes tied to income: Food ($113,000), Household ($92,000), Daycare ($82,000). Since I mentioned taxes – total tax spending is $550,000, with federal income taxes being close to half of that.
Several years ago, when I did this and noticed the money we were spending on automobiles and changed our approach.
What is your favorite thing to spend money on/your secret splurge?
In the past, we liked to buy a new car every 3 or so years but usually got the lower or lowest trim, but we stopped that after we had kids (my current car is 8 years old, my wife got a new one in 2019, but her other one had 175,000 miles and the AC went out).
While I consider our plug-in hybrid a splurge (it was our first car we got the highest option package and got leather seats for the first time!) – it cost us less than $25,00 new after tax credits for a Honda and with the fuel savings it was a win-win (gets around 50 miles on battery and close to 40MPG when using fuel). I had really wanted a Tesla Model 3 but couldn't justify the $15,000 additional cost. When more EVs or plugins hit the market in the next 12 to 24 months, I will likely splurge a little on my next vehicle as well.
I occasionally like to splurge on a nice phone, but usually wait for a good deal and buy more than one and the proceeds from sales of the additional phone(s) and the sale of my used phone put me money ahead.
INVEST
What is your investment philosophy/plan?
Majority of investment dollars are in low cost index funds.
I do have some money I buy individual stocks with, but I historically haven't put much money in to make much of a difference regardless if it's a winner or a loser. When purchasing stocks, I generally buy new IPOs or depressed stocks (Buffet quote – be greedy when others are fearful).
For example, I bought cruise line stocks in March and then sold them when they had doubled in price. I purchased oil company stocks back in the early/mid 2010's when oil prices were depressed.
What has been your best investment?
Not really sure – I did buy Facebook and Google after it IPO'ed and then sold it when my money doubled as I didn't quite understand exactly how those companies would make money in the future. I bought them back several years later when I understood the bigger picture, but wish I would have held onto them from IPO time.
My current best investments are ROKU and TSLA (gains over 1,500% and 1,000% respectively), just wish I would have put more in initially…
What has been your worst investment?
I bought cannabis stocks a few years ago and sold them when I was diversifying my portfolio earlier this year – for a loss.
My current worst investment is NKLA with -75% loss) and glad I didn't put more in initially….
What's been your overall return?
I track my cost basis and market value of my portfolio separately.
My cost basis in my portfolio is just over $700,000 and my gains are just shy of $700,000.
My gain increased over $200,000 in 2020.
How often do you monitor/review your portfolio?
I monitor it at least monthly, and try to review it at least annually.
NET WORTH
How did you accumulate your net worth?
My net worth upon college graduation was negative. I think I had less than 1,000 in my checking account and around $5,000 in student loan debt. I worked while in college and was able to graduate with a modest amount of debt.
My net worth turned positive 9 months after graduation (started my job 2 weeks after graduation). Primary driver of net worth was saving a high percentage of income. I always wanted to retire early and knew I needed to save a high percentage to do so. I've always increased my savings amount each year.
My first year of employment, I made sure I maxed out my company match and maxed out my Roth IRA. From there I worked to increase my 401k until I max out my contributions. It took me several years before I maxed out my 401(k) as I became eligible for an HSA in the 2000's and maxed that out every year as I felt that was a better investment vehicle than a 401(k) due to triple tax benefits (tax deductible contributions, tax free growth, tax free distributions for qualified expenses). I didn't max out my 401k until 2016. Part of the reason for the delay in maxing out the 401(k) was that I wanted to start increasing my post-tax assets.
Net Worth Milestones (time since graduation from college):
$0 – .75 years
$100,000 – 3.5 years
$200,000 – 5 years
$500,000 – 9 years
$1,000,000 – 13 years
$2,000,000 – 17 years
Net worth has been doubling every 4 years, but I expect that trend to slow going forward.
What would you say is your greatest strength in the ESI wealth-building model (Earn, Save or Invest) and why would you say it's tops?
Save – it's always been easy for me to save, while I enjoy the other two, I know plenty of people who are better are earning or investing than me.
What road bumps did you face along the way to becoming a millionaire and how did you handle them?
Nothing comes to mind.
What are you currently doing to maintain/grow your net worth?
I'm more focused now on trying to generate income to be able to retire early.
I believe my net worth is more than adequate even if I no longer put any more money into it, but I will continue to max out HSA, 401k, and Roth IRAs until I find a better place for the money.
Do you have a target net worth you are trying to attain?
Not really but am starting to work on that now.
I graph all my financial data and use excel to create a trendline projection to look out 12 months to see where I would be and see if I could beat that. Based on my trendline – I should hit $3 million in 2024 (21 years after graduation to continue the net worth milestones from earlier).
For me my focus is now on what income I can produce from my current net worth to see when I can retire.
How old were you when you made your first million and have you had any significant behavior shifts since then?
35 – no material changes, but maybe have started to splurge a little/allow for some lifestyle creep/start to cash in on those delayed gratifications.
For example, after we hit $1 million, our vacation spend was over $7,000 and prior 12 years cumulative vacation spend was $21,000. We didn't sustain that level, but are spending more on vacations and gifts than we did prior to being millionaires.
What money mistakes have you made along the way that others can learn from?
Honestly, I may have over-saved or focused too much on growing net worth.
For example, I haven't really enjoyed my job in several years, but found it hard to walk away from the money (and I don't want to leave my employer who offers a pension). The good news – I believe my problem is a much easier problem to solve when you have over-saved than under-saved (retire sooner, spend more, etc.).
What advice do you have for ESI Money readers on how to become wealthy?
For any of those who are Dave Ramsey fans – he mentions the debt snowball. I'm not sure if he talks about a net worth snowball, but that has been my secret. Save, save, save mixed in with hard work.
I enjoyed taking my passbook savings to the bank as a young child and seeing the interest added to it each time I made a deposit (I was getting around 6%). Every time I had money (birthday, jobs, etc.) most/all of it went into savings. By the time I graduated high school I had already purchased a vehicle and had several thousand saved up for college.
My parents from an early age told my siblings and I we were on our own when it came to paying for college and a vehicle. I had my first W2 paying job when I was around 12 or 13 (de-tassel corn for several years), but was earning income prior to that from working for local farmers baling hay and straw. This was in addition to growing up on a farm and doing chores daily (unpaid). Farmers would schedule their needs around my availability as it was so hard to get good help.
I had severe dust/pollen allergies when I was growing up, but I didn't know any better. I wouldn't be able to breathe out of my nose for days after a baling job, but never once turned down a job.
I've worked in meat packing plants – yes plural. Worked at a small family run one while going to high school and then worked in the university one while going to college.
A typical summer day as a teenager consisted of getting up at 3 in the morning to get on a bus to ride for a couple hours to walk in a cornfield to de-tassel from 6 AM to 1 PM and then ride the bus home for a couple hours to then go do cleanup at the meat processing plant after getting home.
I've tried to encourage my kids to save by enlightening them to compound interest. I review their bank statements with them to show them how the bank "pays" them for letting them "hold" their money. They also have investment accounts and show them how much money they are making by investing in dividend stocks.
When they start having W2 income, I will likely encourage them to put money in a Roth by doing some type of match (so they will understand the value of an employer 401k match in the future). I will likely help my kids out more than my parents were able to but would like them to experience the expense of college and the value of saving and hard work. I saw too many kids in college when I was there that were not paying for college personally and they were not getting as much value out of college that I did.
FUTURE
What are your plans for the future regarding lifestyle?
The goal all along has been to retire early. Early was softly defined as 55 for me, but I'm starting to re-access that.
With substantially equal periodic payments (SEPP) allowing for earlier penalty free withdrawals from my 401k, significant contributions in my Roth IRAs that can be withdrawn without penalty and able to leverage my HSA for penalty/tax free withdrawals from prior expenses as well as being able to use those a HSA to cover premiums and healthcare cost, I think I may have some options. All of these need a lot more researching on my end and come with several caveats.
Also, if my spouse and I retire before 55 we walk away from a couple big benefits – she is entitled to very good medical insurance as a retiree and I would be taking a big hit to my pension if I retire before 55 (and already taking a significant hit by targeting retiring before 62).
Retire Age / Draw Pension Age / Monthly Benefit (in today's dollars):
Now / 55 / $900
45 / 55 / $1,700
50 / 55 / $2,600
55 / 55 / $3,800
Pension increases 5% each year I delay taking it up to age 62. So if I retired at 55, but delayed drawing until 62, I would get 6,300 / month. Just for fun, if I worked until 65, I would be able to draw $12,000 / month (in today's dollars). Note, pension if currently fully funded (it's actually over funded)
To better figure out when I can retire, I'm putting together a spreadsheet to figure out what my cash flow would look like if I retired each year starting this year. At this point, still not contemplating anything before 55, but I need to see how this all plays out. What I'm focusing on now is trying to find work I love doing, even if that is a significant cut to our income.
My spreadsheet contains what I expect my expenses to be each year, what my income would be each year and what would happen to the balance of my accounts that I can draw from penalty free. The rough math is saying I could stop all additional investment contributions already. I could probably make it work if I had no income, but likely would look for some time of work making at least $1,000 to $2,000 a month.
The amount I would need to draw from my HSA/Roth/401k would be less that it would grow each year until other sources of income kick in (pension, SS). That coupled with my income from farmland and my trading could make this happen sooner than I ever expected.
From a retirement age, I also factor in kids ages. Both kids would be finished with an undergrad in normal situations if they go to college by the time I'm 53. I guess in theory there would be some financial benefits to the kids if retirement occurs prior to them completing college, but that won't be the primary driver as we will still get dinged for the 529s and our assets even with minimal taxable income.
What are your retirement plans?
One expense I would like to increase in retirement is travel / vacations.
I would love to increase domestic travel and start some international travel. I've started to increase travel now and look to keep ratcheting that up a little each year.
Are there any issues in retirement that concern you? If so, how are you planning to address them?
Healthcare was a big concern, but ESI has provided plenty of articles on health share options as well as how to possibly be eligible for health care subsidies.
Another concern is paying for long term care, which ESI has provided tips on as well.
In addition to what I previously mentioned, it's figuring out exactly where I should be putting my investments (which accounts, pre-tax, post-tax, tax advantaged, etc.) if I want to retire before 55. For example, I think I need to shift savings into 403B/457 as I think we are able to take distributions from those accounts when my wife terminates employment (need to do some more checking on this).
I also need some more clarity on what I can use my HSA for.
MISCELLANEOUS
How did you learn about finances and at what age did it "click"?
Definitely in college – was tracking my income and spending in MS Money in college, had a Roth IRA.
However, even before college, in high school, I had investments in a mutual fund with Edward Jones and wanted to be a CPA. I can still remember when I was younger, maybe around the time my oldest sibling was approaching driving age when he and the rest of us were told we were on his own for buying a vehicle and by the way, paying for college. I likely was around 11 at that time.
Who inspired you to excel in life? Who are your heroes?
Parents and college professors.
Parents showed the value of hard work and living modestly. College professors provided/opened my eyes to opportunities I was not aware of.
Do you have any favorite money books you like/recommend? If so, can you share with us your top three and why you like them?
I haven't read many, but have read Richest Man in Babylon, which everyone should read if finances haven't "clicked" for them yet.
Do you give to charity? Why or why not? If you do, what percent of time/money do you give?
Yes, I like helping others.
I would love to give more time (one thing I would love to do is build homes with Habitat for Humanity.)
As a % of income, it has not been that great in the past, but is better now.
We did about 10% of our income this year via appreciated stock.
Do you plan to leave an inheritance for your heirs (how do you plan to distribute your wealth at your death)? What are your reasons behind this plan?
Net worth goal was never about leaving inheritance, but more than likely given current trends, there will be.
Will likely be some that goes to charities as well.
I do plan on having at least my farmland go to my daughters as inheritance.