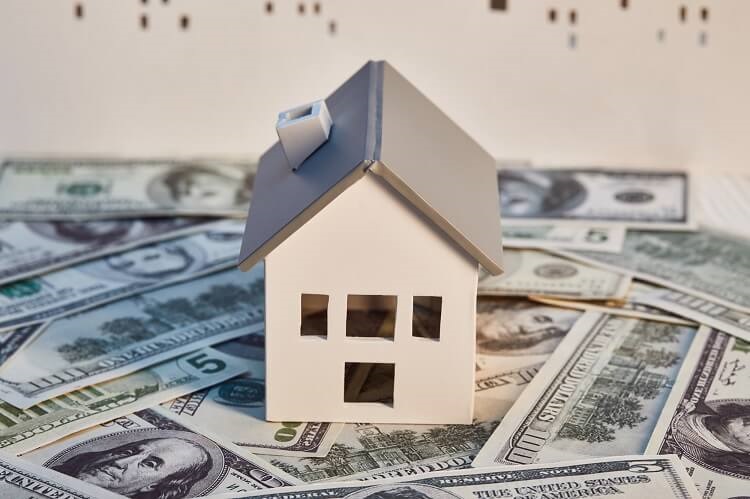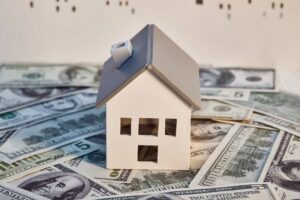 Here's our latest interview with a millionaire as we seek to learn from those who have grown their wealth to high heights.
If you'd like to be considered for an interview, drop me a note and we can chat about specifics.
This interview took place in February.
My questions are in bold italics and his responses follow in black.
Let's get started…
OVERVIEW
How old are you (and spouse if applicable, plus how long you've been married)?
I am 42, and my wife is 41.
We have been married 15 years.
Do you have kids/family (if so, how old are they)?
We have 2 amazing daughters, 12 and 10.
Our youngest daughter has Down Syndrome, which is a big motivator for me to build as much wealth as possible to make sure she has a comfortable life when we are gone.
What area of the country do you live in (and urban or rural)?
We live in a suburb right outside of a Midwest major city.
What is your current net worth?
As of 12/31/2020, our net worth is $2.89 M
What are the main assets that make up your net worth (stocks, real estate, business, home, retirement accounts, etc.) and any debt that offsets part of these?
Retirement Accounts: $892k
Personal Residence: $129k equity
Investment Real Estate: $1.83M equity
Cars: $20k equity
Insurance Cash Value: $21k (soon to be $121k-I'll explain below)
EARN
What is your job?
I am a real estate investor. My main focus is building my rental portfolio, and hard money lending.
I do have a property management company and construction company to support my property buying.
Being a full time investor is somewhat new. I went on my own 2 years ago. Prior to that, real estate was a side-hustle during my career as a sales executive in the trucking and logistics industry.
My wife is an HR executive for a large company.
What is your annual income?
My wife's income is $160k-$170k depending upon her bonus.
My income varies depending upon my business performance. I typically make $150k-$250k. However, I do believe I have things set up to make a minimum of $300k this year.
Tell us about your income performance over time. What was the starting salary of your first job, how did it grow from there (and what you did to make it grow), and where are you now?
My first job was a prospecting representative for a Fortune 500 trucking company, making $30k/yr and a company car. Coming from where I came from, I was ecstatic!
I kept ratcheting up each year and was making $100k by age 29. I grew to that by simply outworking everyone around me because I wanted to make a better life for myself.
When I was 30, I went to a company with an old boss of mine to start a new division. After the start up, my focus was to go get big clients. I kept improving on my numbers and topped out around $210k.
Of course, they changed the compensation plan, which reduced my earnings by about $40k, even though my sales numbers didn't drop.
That is what triggered me to start dabbling in real estate. After 5 years of working full time and building up my real estate investing, I quit so I could make real estate my sole focus.
What tips do you have for others who want to grow their career-related income?
From a career standpoint, I look back and I definitely think I put a ceiling on myself. I could have been much better than I was and made a lot more.
I think it's simple. Outwork everyone. Show value to the people that you report to. Show value to their superiors. There are so few grinders out there, that you will stand out.
I also like to tell people that nearly all my salary or commission plan improvements were a result of me presenting my case that I deserved it. Maybe once or twice, was I given a raise without asking. And when that happened, I came to find out that I was just underpaid.
I do think sales is one of the best careers you can have. I know it has a lot of negativity directed at it, but it is one of the only jobs where you can multiply your earnings when you deliver more results.
What's your work-life balance look like?
Now that I work for myself, I put my youngest daughter on the bus every morning unless I have to be at a project, or travel. I love this routine, and wouldn't trade it for the world.
My wife and I have an arrangement that I pick up my daughter from daycare Monday/Tuesday, and she gets her Wednesday/Thursday. That way, we can get to the gym, or have a business meeting/business dinner. It's not always as simple as that, but it works.
I try to unplug for dinner with the family when I'm home, but as soon as they go to bed around 8:30-9:00, I'm back on the computer until my eyes cross around 11pm or midnight.
Fridays, we usually watch movies.
On weekends, I usually have an appointment or two on Saturday, or Sunday and then get back to the family.
In summary, if I'm not doing something with my family, I'm working on growing the business.
Another note: Over the past year and a half, I've put a major focus on my health. I dropped 30 lbs and workout 1-2x every day. I may skip 1 day a week. My wife has the same focus, which helps me stay motivated.
Do you have any sources of income besides your career? If so, can you list them, give us a feel for how much you earn with each, and offer some insight into how you developed them?
I made my side-hustle my career. My streams of income are:
Rental Income
Flip Income
Hard Money Lending Income
Construction Income
SAVE
What is your annual spending?
We spend roughly $140k annually.
What are the main categories (expenses) this spending breaks into?
$35k on mortgage and utilities (we have 7 years left on our 1st mortgage)
$20k on car payments (driving fun cars is a hobby of ours)
$10k on travel
$12k on groceries
$5k on restaurants
$8k on clothes/shopping/etc
$3k in savings (529 plan, overfunded insurance policies, etc)
$10k miscellaneous
Do you have a budget? If so, how do you implement it?
In all honesty, we spend more than we need to.
We do not have an active budget. I have tried to set a budget, but I have yet to get my wife to agree to a budget. We always pay our bills and carry zero credit card debt.
I'm the only one that looks at financing. I have found it easier to default to making more money, as opposed to being the budget police. I realize this will not be a popular answer, but it is reality at this point in time, and I'm being as transparent as possible.
My stance is that I just need to keep earning more.
What percentage of your gross income do you save and how has that changed over time?
My wife puts 15% away towards her retirement. We have always put 10%-15% of our pre-tax dollars into our retirement accounts.
We are putting roughly $1,200 into cash value insurance products each month. The goal is to overfund them, but these are conservative structures.
We just signed up for an over-funded IUL insurance policy, where I will invest $100,000 annually. I will expand on this below in the Invest section.
What's your best tip for saving (accumulating) money?
Save it before it enters your operating account. (disclaimer: I am not your role model for saving cash)
What's your best tip for spending less money?
Same thing. Have your money auto-drafted to a designated savings account or instrument.
What is your favorite thing to spend money on/your secret splurge?
Travel, right now. I go to Texas once a month to meet with a mastermind group I belong to. I take the family on 2 vacations a year, typically to the Caribbean.
The other splurge I have is vehicles. We own a couple fun cars that we like to take out when the weather is nice!
INVEST
What is your investment philosophy/plan?
Diversification: My wife's retirement is 100% in the market because it's captive in her retirement account. That's a good thing!
I have much more control over my retirement through the use of Self Directed IRA's that I use to invest in real estate. I like to be able to drive to my investment.
I buy real estate to rent out. I own nearly 100 units now and plan to add 100 in 2021.
I also lend hard money on other investors' real estate projects where I will charge 12%-15% depending upon the deal. I use my self directed IRA for this, along with some lines of credit.
The new thing we are doing is over-funding an Indexed Universal Life Insurance Policy. We will fund $100k each year (I just funded it yesterday). We will be able to access about $75k of the cash value on a loan from a bank at Prime. Since we're borrowing from a bank, we will still realize a return that averages 5.79% (that's what I'm told). I'll lend out the cash I extract at a return of 12-15%, juicing the return to 17%-20%.
What has been your best investment?
By far, it is my real estate portfolio. I have about $300k a year increasing my net worth when I factor principal paydown and appreciation.
I wouldn't have my real estate portfolio without investing in myself. I've spent over $100,000 on personal development and real estate training.
What has been your worst investment?
I spent $30k on learning how to trade stock options, only to find that I'm too emotional to swing trade.
What's been your overall return?
Depends on the business line. My job is to invest.
Lending: 12-15%
Rentals: 10%-20%
Flips: 10%-20%
How often do you monitor/review your portfolio?
I have a "Net worth calculator" that one of my mentors helped me create. I update it quarterly and keep a history of each quarter.
We kind of set it and forget it on my wife's investments. We rebalance once a year.
NET WORTH
How did you accumulate your net worth?
My wife and I started from scratch. We contributed a good percentage to our retirement programs at work. 401k's, 403b's.
Nearly half of our net worth is our rental portfolio. We have roughly $7 million in real estate assets. The net worth on that is $1.6 million, but that grows every year as we pay down loans, realize appreciation and buy more properties.
What would you say is your greatest strength in the ESI wealth-building model (Earn, Save or Invest) and why would you say it's tops?
My greatest strength is most certainly investing. Because of how I've learned how to invest, I'm able to create wealth out of nothing.
I use what is called the BRRRR strategy, which stands for Buy, Renovate, Rent, Refinance, Repeat. If I can buy and renovate a property to less than 75% of its appraised value, I can refinance and have ZERO dollars in the deal. I'm very good at it.
I also take advantage of other talented investor's deals by funding them using the capital I have access to. Since I'm an investor, and I own a construction company, I can safely source and underwrite good deals.
I am able to lend out capital at 12%-15% on projects that pay back the principal within 9 months. This is called Hard Money Lending. I've done over 150 loans and have yet to have a default. This is the most passive thing I do in real estate.
What road bumps did you face along the way to becoming a millionaire and how did you handle them?
I don't look at anything as a real bump in the road. I've just had a good collection of learning experiences.
I did have to switch industries because of a non-compete, which set me back a little bit. However, I made some really great connections when I switched industries and it boosted my confidence that I could be a top performing sales rep in 2 completely different industries.
What are you currently doing to maintain/grow your net worth?
I am continuously working on this by acquiring new buildings, and funding loans.
Real estate is most certainly our main strategy for growing.
Do you have a target net worth you are trying to attain?
I don't have a finish line. I see $20m as easily attainable with little effort. I have $50m penciled in as a loose target.
In 25 years, the buildings I currently have will appreciate to ~$14m at 3%. If we keep seeing 5%, it will be closer to $21m.
With what we're doing with our retirement accounts and the insurance play, I do think $50m is attainable if I just keep acquiring property at the pace I'm doing now for the next 5-10 years.
How old were you when you made your first million and have you had any significant behavior shifts since then?
I don't know when we crossed over the million dollar net worth mark. I'd estimate I was 35 or 36.
I started keeping track of net worth at the end of 2018 and we were already at $1.3 million.
What money mistakes have you made along the way that others can learn from?
I used to listen to too much talk radio. When the market dropped in 2009, I pulled out near the bottom. I thought there was no way the market could go back up so quickly so I missed out on a lot of the gain.
I no longer listen to political talk radio or tv! I could be ahead another $200-300k if I didn't pull out.
What advice do you have for ESI Money readers on how to become wealthy?
The best advice I can give is to change your mindset. I grew up in a $60,000 household that became $30,000 after my parents divorced.
It took me years to get comfortable changing the way I now think. You need to surround yourself with people that are doing better than you. The saying that you are the average of your 5 closest friends is pretty accurate.
Besides that, people do business with people they like.
So, in addition to saving, investing, making money, etc…..read books, listen to podcasts, and network with people that will challenge you to think bigger and encourage you to do more than you think you can.
I'm partial to real estate, but it's not for everyone. I like to drive to my investments….but that's my passion. Find your passion and chase it with all the free time you can scratch out.
FUTURE
What are your plans for the future regarding lifestyle?
I'm 42, and I don't have a finish line. If I didn't buy any more property, in 20 years, the value will be between $14 million and $21 million if I apply 3% or 5% appreciation.
My goal is to add 100 units this year and keep growing.
I see 1000 units as a good milestone, and I would accomplish that through buying apartment buildings instead of 1-8 unit buildings.
Once I do stop buying buildings, I'll let my property management company manage them, sell buildings as needed, and lend money out to younger investors.
I can still stay in the game by lending money to other investors, making 12%-15% returns.
What are your retirement plans?
I am in accumulation mode so I haven't thought that hard about what I'll do for retirement.
I'd definitely like to travel more with my family, but I'm not waiting until retirement for that.
At some point, I'll likely sell off the buildings, lend money and invest in companies.
Are there any issues in retirement that concern you? If so, how are you planning to address them?
The only issue that concerns me is how to take care of my daughter with Down syndrome. The people we'd have take care of them today, if we died, will likely be different in 5 or 10 years from now.
So, we need to stay diligent and update our estate planning regularly.
MISCELLANEOUS
How did you learn about finances and at what age did it "click"?
When I got my first job at 21, my manager didn't give me a choice. He made me put in 15% into a 401k. That mindset was big for me.
I didn't start investing into real estate until I was 35 years old. I certainly wish I would have started sooner!!!
Who inspired you to excel in life? Who are your heroes?
My late mother is definitely the person that had the most influence over me. She was loved by everyone that knew her and that capital is worth so much more than any dollar I'll ever make.
No matter how much money I make, I never want to hide behind the corner if I see someone I've done business with. You can get wealthy and not be a scum bag.
Do you have any favorite money books you like/recommend? If so, can you share with us your top three and why you like them?
Rich Dad, Poor Dad by Robert Kiyosaki shattered my mind and inspired me to invest in real estate. It made me want more than my day job.
The Power of Zero, Revised and Updated: How to Get to the 0% Tax Bracket and Transform Your Retirement by David McKnight. This taught me new, more advanced ways of using money to reduce your tax burden in later years.
MONEY Master the Game by Tony Robbins. Tony is great, but he interviews some brilliant financial experts and shares what he's learned.
Do you give to charity? Why or why not? If you do, what percent of time/money do you give?
I do, because it makes me feel good, but I can do more. I want people in need to know that there are people out there that care.
I don't give a lot of time now, but that's going to change this year.
I am in talks with some business partners to put a mentorship program together. The premise is to have successful alumni of the city school system we grew up in come back to mentor the existing students. Our hope is to build a bridge and show the way to success by giving these kids access to successful people that came from the same place they did. I imagine we'll have a pilot program together later this year.
As far as % of money, I'm around 5%.
Do you plan to leave an inheritance for your heirs (how do you plan to distribute your wealth at your death)? What are your reasons behind this plan?
This is not yet figured out. I have a lot to consider because of my daughter with Down syndrome.
I will be leaving an inheritance but I am not entirely sure of what form that will take just yet.
I'd love for my oldest daughter (12) to take over my real estate business, but I can't tell if she'll be interested in that just yet.
I'm sure I'll need to liquidate a portion or all of my portfolio. That can take many different shapes.
I'll also need to make sure my youngest daughter's caretaker is well funded. We have an insurance policy dedicated to fund the special needs trust, but I imagine we'll be able to do more than this.
It's definitely a priority to get all of this sorted out over the next year.