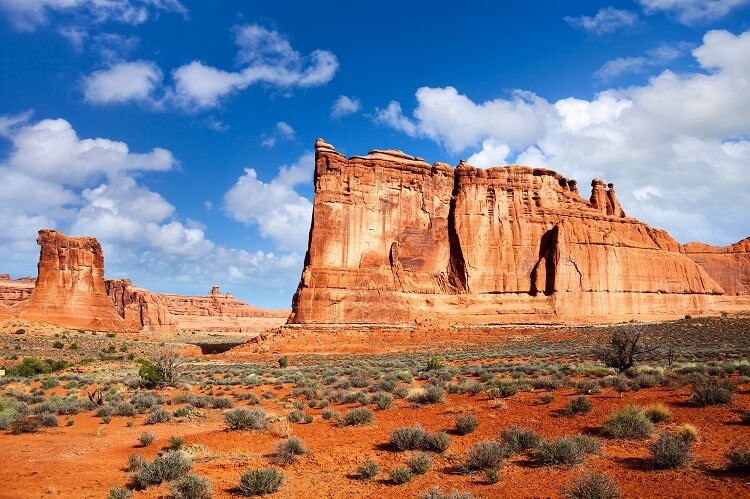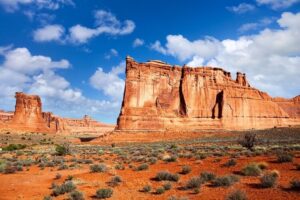 Here's our latest interview with a millionaire as we seek to learn from those who have grown their wealth to high heights.
If you'd like to be considered for an interview, drop me a note and we can chat about specifics.
This interview took place in February.
My questions are in bold italics and his responses follow in black.
Let's get started…
OVERVIEW
How old are you (and spouse if applicable, plus how long you've been married)?
My wife and I are both 36. We met in high school, and have been together since our senior year.
We got married when we were 24, and have been married now for 12 years (where did the time go?)!
Do you have kids/family (if so, how old are they)?
We have two rambunctious and fun loving boys who are 5 and 3.
We have been cooped up in our house for almost a year together though, so getting anything done, keeping our kids engaged, plus ensuring they are both learning/growing has been a challenge.
Really looking forward to everyone getting vaccinated and getting back to a more normal state by the summer.
What area of the country do you live in (and urban or rural)?
We live in a suburb of a major city in the Southwest. We really love it here, but the summers are hot hot hot.
We hope to eventually own a rental property in the mountains that we can escape to for part of the year and rent out the remainder of the year. However, for the moment, we decided not to take on the hassle of an investment in a short term rental.
What is your current net worth?
Our current net worth is ~$3.1 million.
And yes, this does include equity in our house and current value of our cars and the kids 529s.
What are the main assets that make up your net worth (stocks, real estate, business, home, retirement accounts, etc.) and any debt that offsets part of these?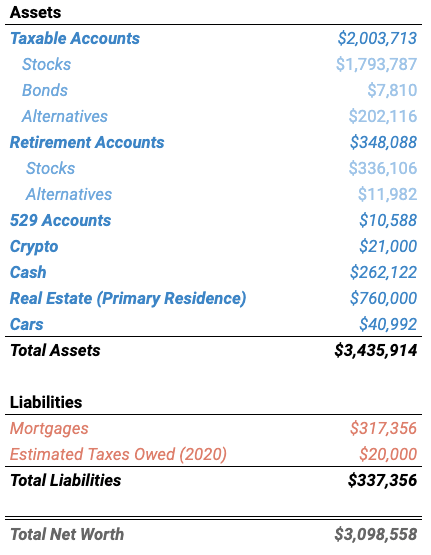 You may note that we have $21,000 of cryptocurrency. This is a recent development. I have become more convinced in the long-term sustainability of the technology and Bitcoin as a store of value. BUT this is purely speculative at this point. This is why it is such a low amount.
Otherwise, I am aiming for an allocation of about 80% stocks, 10% alternatives, 10% cash as I continue to figure out my drawdown plan.
EARN
What is your job?
I am an entrepreneur and have been involved in four startups in my career. I was a finance & entrepreneurship major in college, but I realized I didn't want to work in finance prior to graduating, so I set out to find a job in marketing which I enjoyed more.
My first job was at a 50 person Startup #1, where I was tasked with assisting and starting a new media division of the company. I did that successfully for two years and learned a lot, but I really disliked working for someone else and so I started my first side hustle/Startup #2.
This was a web based content business, and I needed help to get it going. With no money, the only thing I could do at the time was teach myself how to code. I ran the technical side of things, while my business partners worked on the content side of the business. We eventually backed into selling Startup #2 to a local company, mainly to get full time jobs to work on the business.
Ultimately, that venture failed. We just weren't able to turn a profit, but I was convinced that I was onto something, and so I networked with others in the industry. In the meantime, I continued to work as a software engineer within the company that had bought out Startup #2.
During this time after the failed Startup #2, I continued to network and side hustle. With some luck, excellent timing, and hard work, I was able to build a report with Startup #3 and #4. After a year of dating back and forth, I quit my job and went to work to grow Startup #3 and #4 at the same time.
I split my time evenly between the startups and working from home with no kids at the time, I was able to work a lot of hours for both. Unfortunately Startup #4 fizzled out, but thankfully by then, Startup #3 was able to take me on full time.
My business partners and I were able to grow Startup #3 for four years, and eventually partnered with a major brand that led to our exit in 2015 to their parent company, Big Company #1. At the time, I thought that we did not end up selling for enough money, and had left too much on the table, but all in all I ended up netting $2.7 million pre-tax (cash, earnout and retention bonus') from the transaction once it was all over in 2020 .
After selling, my business partners and I all continued to work for Big Company #1, and continued to run the company mostly independently. After two years, one of my business partners who was the CEO left, and I took over with my other business partner as Co-CEO.
I was Co-CEO for three years, before Big Company #1 got bought out by Big Company #2, who then divested our brand to Big Company #3.
After the divestiture, I decided that it was time to leave. I still had passion for the business, but I missed the freedom of being an entrepreneur and being able to make quick and fast decisions.
I ultimately engineered my exit, and took a 6 month mini-retirement. It was during that time that I realized that I am nearly financially independent and can retire early.
What is your annual income?
My latest base with Big Company #3 was $210,000 with a 20% performance bonus. Prior to that it was $180,000 with a 35% performance bonus.
Typically these performance bonuses were a mix of overall company performance, your division's performance, and your personal performance. However, due to the situations at Big Company #1 and #2, plus the fact that we were crushing it, I received close or all of the performance bonus most years.
After we sold Startup #3 to Big Company #1 from 2016 to 2017, we also received additional Earnout Bonus' for hitting specific benchmarks. These were all pre-negotiated as part of our deal with Big Company #1.
I also received Retention Bonuses in 2020 for staying on board during the acquisitions from Big Company #2 and Big Company #3. That is all outlined in detail below.
Tell us about your income performance over time. What was the starting salary of your first job, how did it grow from there (and what you did to make it grow), and where are you now?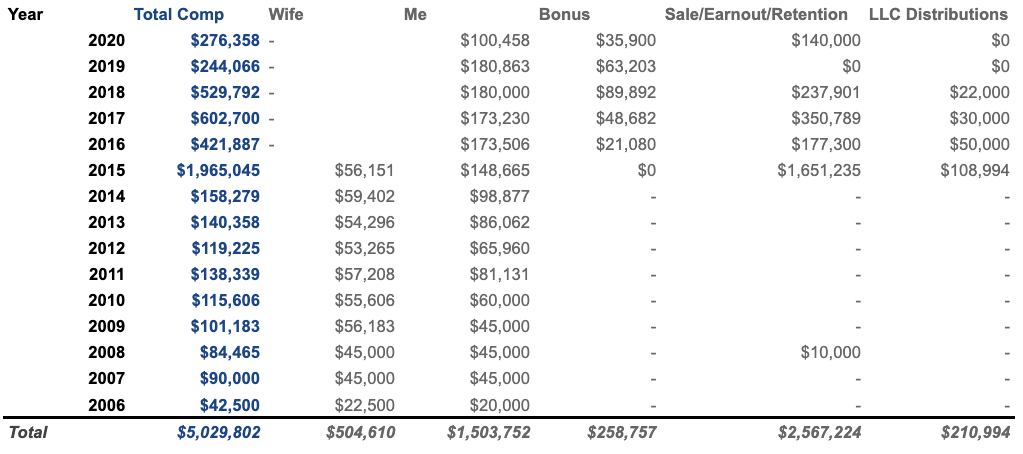 The starting salary of my first job was $35,000. However, I quickly renegotiated to $40,000 once I proved my value to Startup #1 within the first 3 months. I was hired on a 90 day test period anyway, so at the end of that period was the perfect opportunity to negotiate for a higher salary.
My new salary was $45,000 once we sold Startup #2. But after I was moved to the software engineering department at the company that bought us, I renegotiated to $60,000 to be more in line with my engineering peers.
Over the following years during Startup #3, I continued to improve my base salary along with my business partners. As profits grew, we slowly methodically moved things forward until we were at about $120,000 in 2015 when we sold.
Upon selling to Big Company #1, we were offered salaries of $175,000 with a 35% performance bonus.
In 2017 and 2019, we chose NOT to take raises and pass the funds back to our employees. Working for Big Company #1 and #2, we were very limited in the corporate structure to give raises and promotions, which is extremely frustrating. Our only way to battle it was to forgo our own performance increases to keep our employees happy.
In 2020, I only worked half the year, but was able to make more than 2019, due to various retention bonuses as part of the transactions we were involved with, plus the severance package that I negotiated as an additional retention bonus.
Prior to engineering my exit, my business partner and I had negotiated our salaries to be $210,000 with a 20% bonus. However, due to COVID, the entire executive team needed to take 10% pay cuts and this occurred nearly immediately after I signed that contract.
As you can see, 50% of our total earnings over the years has come from selling Startup #3, continuing to work in the company, achieving partial earnout, and then various retention bonuses after participating in the divestiture.
What tips do you have for others who want to grow their career-related income?
I know a lot of the millionaires say this, but early in your career you should always say yes to any new opportunity and you should seek them out as well. When I joined Startup #1, the CEO asked if I could do XYZ. I said "Yes." I had no idea how to do whatever he was asking, but I simply went back to my desk, researched it and figured out a plan to accomplish it.
I had no idea how to code, but when I ran into situations where it was apparent that I needed to learn or not get anywhere. I then taught myself how to code by reading as much as I could, researching each problem individually and just generally trying to figure it out.
Most of my wealth was built not on salary, but by taking calculated risks. I started a side hustle with Startup #2. It cost us nothing but time and effort and eventually it paid off when we sold it and went to work on it full time. When it failed, it didn't matter, because I had proven my value to the new company and was offered a full time position as a software engineer.
Then, when I left for Startup #3 and 4, I knew that even if one of them failed, I could still manage off of the income from either. Plus, Startup #3 was far enough along, bootstrapped, and managed conservatively, so I felt that the risk was worth it. The worst case scenario, would be that I would have gained a lot of valuable experience, and go to work for someone else.
There were times in my career where I could have pushed for or negotiated a higher salary, but chose not to. In most of those situations, we were putting the company first playing the long-game. If you play the long-game, it is worth sacrificing short-term income for a long-term payoff.
There were also other times in my career, where I knew I was being undervalued, and would negotiate as such. If you can prove you are being paid under market value, you work for a good company and they value you, they will pay. I know, because I was on the other side of this as well.
What's your work-life balance look like?
My work-life balance has always been great. I routinely worked 40 hours or less during my career, even as a CEO. It is all about prioritization, being relentless with your time, and setting the tone from the top.
I think far too often, people get sucked into the game thinking they have to work long hours to make big money. Early in your career it pays to work longer hours and prove yourself, but if you get shit done and prove your value working 40 hours, you will do just fine.
When I was a CEO, I was possibly working less than 40 hours at times, because I was also working to put my family first and assist my wife with managing the kids. I routinely left the office at 4:30 to go spend time with my kids. Your value to the organization and output matter more than the hours.
There are obviously going to be some careers where this is simply not possible, but in the startups and companies that I worked for, the hours did not matter as much as the total output.
This isn't to say that there weren't times that I didn't check my phone too much, shoot off emails at 6am, have to deal with a one-off issue at 10pm, or pull an all-nighter. I have done those things, but in general I focused on having balance over the long-run.
Do you have any sources of income besides your career? If so, can you list them, give us a feel for how much you earn with each, and offer some insight into how you developed them?
We do not currently have any sources of income. My investment in Startup #3 in terms of time, energy and passion paid off.
I am now starting a side hustle in a blog. And though I hope to make some money off the site eventually, it is mostly for me to get my thoughts out and to explore the various aspects of my finances, early retirement, and life.
Our net worth decumulation doesn't yet support all of our expenses, and so I will need something to bridge the very small gap.
I am looking at buying a few other websites to run and manage to eventually create a more passive income stream.
A vacation rental is also on the table in the future. We shall see.
SAVE
What is your annual spending?
Our annual spending (not counting taxes) has been on average about $130,000 a year for the last few years.
However, the pandemic has given us some opportunities to cut back and we were able to drive it down to $115,000 last year. This was due to being able to spend less on restaurants and entertainment, but also from cutting the cord, switching security providers, and cutting any fat that we could from our budget.
I am now projecting ~$120,000 for 2021.
What are the main categories (expenses) this spending breaks into?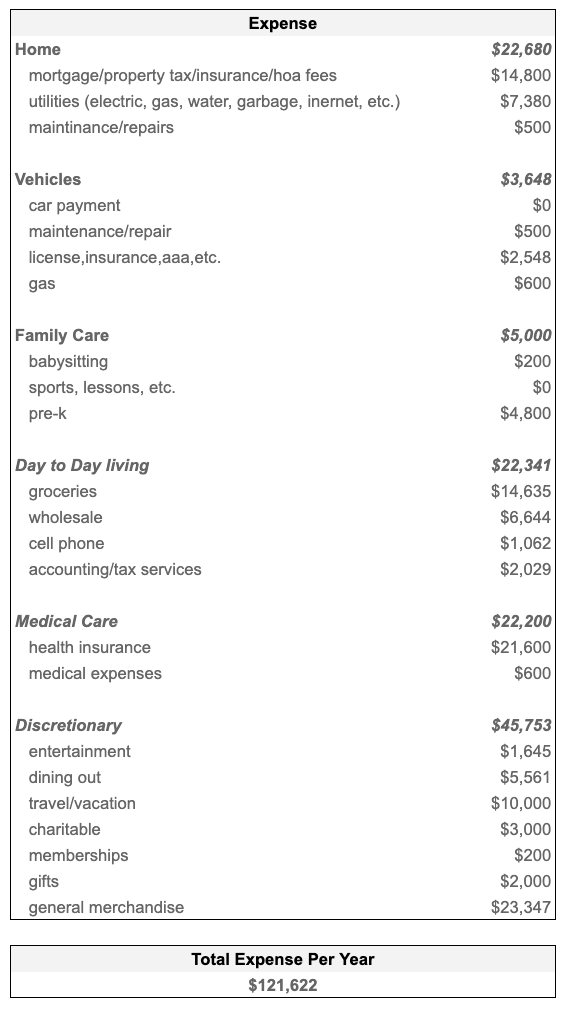 Do you have a budget? If so, how do you implement it?
We do not have a firm budget. My wife handles the day to day of paying bills, credit cards, etc. I handle all of the big picture finances. Between the two of us, we keep each other accountable and ensure that spending doesn't go awry.
We both read The Millionaire Next Door early in our marriage, and always have agreed that we would not try to keep up with the Jones', and make sure to live below our means and never have to worry about a financial disaster.
We have also seen both of our parents spend too much over the years when it just doesn't make sense, and there would have been more prudent options.
We try to live life to the fullest. We love to travel and we will spend big on our travel, and other discretionary, but we always make sure that we are growing our savings and net worth.
This is why we do not currently own a Tesla, even though many of our neighbors do, why I still do my own landscaping, etc. We are always looking to cut costs where it makes sense…most recently cord cutting, switching to a do-it-yourself security provider, axing satellite radio, and more.
What percentage of your gross income do you save and how has that changed over time?
We saved on average 17.5% per year of our after-tax income for the first 9 years of earning income. This wasn't great, but we were able to up this to 73% of our after-tax income for the next 6 years.
Our high savings rate, was really due to the sale of Startup #3 and the amazing amount of money we were earning and pushing straight into our investment and savings accounts.
The good news is that I feel pretty confident that we can live off of an average of $120,000 per year going forward.
What's your best tip for saving (accumulating) money?
Our accumulation of wealth, was largely due to taking the risk to join Startup #3. To me, it was always worth the risk, because even if the company fizzled out, I would have been able to continue to build my resume and learn new skills.
Even if we hadn't sold Startup #3, our net worth likely would be on a similar trajectory. This is because Startup #3 was a bootstrapped enterprise and always had solid profit margins. At some point if we did not sell, we would have been able to start to take distributions.
Even prior to selling, we were able to increase our salaries every year responsibly. Selling the company reduced our risk, and made it easier for us to recruit because we now worked for a big company that had best in class 401 (k) match, healthcare, vacation and leave packages. While working for the big companies, I maxed out my 401 (k) every year, and left with over $200K in my retirement account that previously had $0.
So, long-story short, my tip is if you have the desire and interest in running your own business, the experience is invaluable and you should do it. If you smartly run your business at a profit at all times, you will have as recession proof a business as possible.
What's your best tip for spending less money?
Tracking is the best thing you can do. For years I have been using a spreadsheet I made to manage my net worth, earnings, and expenses. I'll probably make a version of the spreadsheet for others to use at some point.
Now, I also use Personal Capital. I started to use Personal Capital sometime in early 2020, and it is such a well done tool and ties all of my investment accounts, bank accounts, mortgages, etc. all in one place. I cannot say enough about it (though if you sign up you will likely have to deal with their advisors contacting you from time to time).
Anyways, if you track your expenses, you can monitor over time and see where you are spending more and why. You can make determinations as to the top line items to cut costs on. For us recently, it was refinancing with an asset based mortgage. We also have cut the cord, I do my own landscaping, we switched to Ring for security/home monitoring, etc.
Beyond that, I have also tried to learn how to do my own minor repairs. Our screen door ripped, and I watched a Youtube video and learned how to do it myself. Any minor home repair now, I will at least take a stab at before bringing in a professional.
We also sell anything we do not use on Amazon, eBay or Facebook. Typically we probably make close to $1,000 every year by selling old electronics, baby gear, household decor, etc. If we don't use it any more, we sell it or donate it.
What is your favorite thing to spend money on/your secret splurge?
Travel and new experiences are important to us. We try to have one or two big vacations a year and then 3-4 weekend trips. Lately, we have gotten into camping and are starting to do that more (plus it saves money).
We create a family bucket list every year, with new activities and trips to do. We also have a travel bucket list and we are working out way through that list. Most recently we wanted to rent a beach house (which we have never done) as part of our bucket list, and so we budgeted and planned an amazing beach vacation in California for under $5K.
This summer we are planning a 3 week road trip to Oregon and California.
INVEST
What is your investment philosophy/plan?
My initial investment philosophy was to put anything we saved into our investment account and set it and forget it. We hired a Financial Advisor in 2015 after selling Startup #3, and I trusted that he would be making the right investment decisions for us.
But after 5 years of seeing our investments continuously underperform the market, combined with reading ESI and other sites, we decided to fire our advisor last year and move all of our investments into low-cost index funds.
What really pushed me over the edge and gave me the confidence to take things on myself was The Little Book of Common Sense Investing, by John Bogle. After that, everything that I had been reading and thinking about for years was activated and helped me to pull the trigger.
So now that I actively manage our investments, we now have an asset allocation of 80% stocks, 10% alternatives, and 10% cash.
The stocks are mostly low-cost index funds. But detangling from our advisor has been a pain. We continue to hold over 100 single stocks, proprietary mutual funds, and an alternative hedge fund investment that I am still waiting to sell off. I will be dealing with this headache for years, especially because anything I want to sell has a decent amount of capital gains.
I am bullish on crypto, but understand that this is entirely speculative at the moment. If there was a crypto ETF, I would invest in it, but for now I am going to diversify between Bitcoin, Ethereum and several other DeFi coins. I believe in Bitcoin as a store of value going forward and cryptocurrency as a viable Alternative Investment. I am targeting about 2% of my total portfolio for crypto, but currently only have .6% invested.
What has been your best investment?
My best investment was in Startup #3.
The great thing was that I didn't invest a dime. I invested my time, effort and passion. It resulted in a huge pay day that propelled our net worth to new heights. It has now given me the flexibility to retire and enjoy more time with my family.
What has been your worst investment?
My worst investment mistake was not taking the time to learn more about investing. Had I done that 10 years ago, perhaps I wouldn't be stuck having to take large capital gains to move into low-cost index funds.
And more importantly, I would have been properly allocated for my age AND not paying over 1% a year to an advisor.
But the silver lining is that we were invested, and even though our return was hampered by conservative allocations and fees, it was better than nothing.
What's been your overall return?
Our investment returns have been an average of 10% for the last five years. However, this also includes aggressively maxing out 401(k) and other contributions from our earnings.
If you take out the 401(k) contributions, our actual returns were 7.58% per year. It's not bad, but it could have been better.
How often do you monitor/review your portfolio?
For a long time, I basically ignored our portfolio. I would check in once or twice a year to update our Net Worth, but that was it.
Now that I actively manage my portfolio, I am having to sell off expensive mutual funds and manage my capital gains on individual stocks. It is now a couple of times a week.
I hope to be able to get back to checking in once or twice a year, but it will take some time to get there, and may never get there if I have to more actively manage our drawdown strategy.
Either way, I recommend trying to ignore your net worth as much as you can. Come up with a plan, save and invest as much as you can and then try not to sweat the small stuff.
If you are investing in low-cost index funds, you can trust that you will be earning your fair share of the market returns in the long-run.
NET WORTH
How did you accumulate your net worth?
As explained above, the majority of my net worth came from the sale of Startup #3, and then continuing to work hard for 5 years afterwards within bigger companies to attain a portion of our earn out along with other retention bonus' that came along.
The biggest reason why I was able to earn so much was not by being lucky or hitching my ride to the right business partners (though that certainly helped). It was by consistently showing up and working hard day in and day out, for nearly 10 years. And I don't mean working 80 hour weeks…
By working hard, I mean working on the most impactful things that I could at the time. This is encapsulated greatly in several books that I highly recommend and are all sitting near my desk:
The Four Hour Work Week, by Tim Ferris
The Lean Startup: How Today's Entrepreneurs Use Continuous Innovation to Create Radically Successful Businesses by Eric Ries
The Effective Executive: The Definitive Guide to Getting the Right Things Done by Peter F. Drucker
The ONE Thing: The Surprisingly Simple Truth Behind Extraordinary Results, by Gary Keller with Jay Papasan
Essentialism: The Disciplined Pursuit of Less by Greg McKeown
I always worked hard to focus ONLY on the tasks that would bring the most ROI to the business at any given time. Sure there are times when you are working on the wrong things, or spending too much time going down the wrong path, but in the long-run, if you focus on producing the best output, versus working the most hours, you will succeed.
What would you say is your greatest strength in the ESI wealth-building model (Earn, Save or Invest) and why would you say it's tops?
My greatest strength was earning. Had I not ended up earning as much as I have, I would not have been able to save at such a high clip the last five years. My savings rate shot through the roof after selling Startup #3, and catapulted us to where we are now net worth wise.
Even though my earnings were tremendous for a few years, you still have to save it to get anywhere. We took our entire lump sum pay days and invested it. Even though it may have been invested too conservatively at the time, it didn't ultimately matter all that much, It was still saved and invested.
What road bumps did you face along the way to becoming a millionaire and how did you handle them?
I think one of the biggest road bumps happened when Startup #2 ultimately failed. At the time, I would drive to work some days feeling numb and sad. In retrospect, I was probably depressed. I don't recall how long I was like this, but I eventually came up with a plan.
I networked, and I started to work on side hustles. These side hustles eventually led to me leaving that job and working for Startup #3 and #4 jointly. For me, being productive was the key to getting out of my funk.
Failure happens. Things can always go a different direction, but it is important to realize that it is ok to fail, and you can learn from your mistakes and failures. This is what I ultimately did to power through the numb feelings and left that job hopeful for the future.
What are you currently doing to maintain/grow your net worth?
Right now, I am working on a few side hustles, including doing some part-time consulting and growing my blog.
I have taken over our finances and re-allocated in a more aggressive fashion while investing in mostly low-cost index funds.
In the future, I plan on investing in a real estate rental. Overall, I will be looking to create more passive income streams, so that I can back off of the consulting and pursue other early retirement interests.
Do you have a target net worth you are trying to attain?
Even though it is arguable that we are already Financially Independent enough that I will never have to work again, there is a considerable amount of sequence of return risk. So, I would like to attain a $3.5M net worth. It'll be a more comfortable retirement.
Plus the more that we are able to accumulate, the more that we can start to really up our giving and/or think about doing some angel investing. The bigger our net worth, the more freedom we have to explore other avenues to give back to the community.
How old were you when you made your first million and have you had any significant behavior shifts since then?
I was 30, almost 31 when I made my first million.
Nothing major has changed. Probably the biggest thing was that we did loosen up our spending a bit, but this also coincided with having children and needing to move into a bigger, more expensive house. So it is hard to say.
We still try to fly under the radar, even in our pretty nice neighborhood. We drive average cars, and we try to not worry about keeping up with the Joneses. My in-laws don't suspect that we have as much money as we do. In fact, they continue to push me to get a job, even though I don't need one.
What money mistakes have you made along the way that others can learn from?
Invest early and often. Save first, then pay yourself.
Had we not sold the business, I think we would have NOT been saving enough. We would have been doing OK, but not saving nearly aggressively enough to have more freedom to retire early.
My best advice would be to max out your 401 (k) as soon as you can. I maxed out my 401 (k) with match from my employer after we sold Startup #3, and now have over $200K in that account. It helps to make good money when maxing, but making the sacrifice when you are young is going to pay dividends later on (literally).
The other mistake IMO was the financial advisor. If you are reading ESI, you should have enough know-how to manage your own investments. Invest in low-cost index funds. Read The Little book of Common Sense Investing and make the plunge.
What advice do you have for ESI Money readers on how to become wealthy?
My personal advice would be that if you are interested in starting your own side hustle or business, to do it.
I personally recommend bootstrapping your business. This reduces the risk, and allows you to be in control of your future.
And don't give up if things don't work out at first. I had a failed business before I found the right fit that ultimately has led to building wealth and early retirement.
Whatever it is you are most passionate about, should be the direction that you go. But also realize that starting a business is a potential 10 year commitment to achieving the type of growth and wealth that you dream of.
And while you are building your business, don't forget to save and invest as much as you can along the way.
FUTURE
What are your plans for the future regarding lifestyle?
My current situation has allowed me to go from taking a mini-retirement to a full fledged early retirement.
Our early retirement is fluid because of the sequence of return risks. We haven't quite hit 25x our expenses in liquid investments. So while I think we are likely going to not have to ever rely on working ever again, there is still risk there.
My goal is to maximize our passive income as much as possible. That includes living off dividends, growing my blog, potentially buying/investing in other niche websites, as well as looking at real estate investments when appropriate.
I don't want to ever have to go back to work for someone else, and hopefully we have fully achieved that freedom for the long haul. But this is a problem I am actively working on.
What are your retirement plans?
I have a lot of hobbies, and so I don't think I will have any problem filling up the time. Not to mention that my kids are still small and so a majority of my time will be spent with them and helping to parent them into strong and capable people.
But I hope to be able to play golf a couple times a week, hike, work on projects that I care about, and be a useful member of society. My full personal Mission Statement is as follows:
Live a balanced life where family comes first. Have fun, and raise good well rounded kids. Pursue my passions as much as possible, but also give back to the world in some way be it through entrepreneurial ventures that benefit society, or more directly through charity/time/etc.
Are there any issues in retirement that concern you? If so, how are you planning to address them?
Yes, the typical issue is a concern…healthcare.
We are spending over $20K a year on healthcare premiums via COBRA. It is not practical, nor is it worth it.
However, for 2021, we made the decision to continue with COBRA and the expensive plan, just in case anyone in our household came down with a bad case of COVID.
The one thing that I can do to significantly lower our expenses is pay less for healthcare, so I will be looking at alternative options and my hope is that I can significantly reduce that cost going forward.
The other risk is sequence of return risk. I feel like everyone is anticipating a big stock market pullback, and I expect that to happen at some point too, but can our nest egg weather the storm and allow us to pull out 3.5% per year?
MISCELLANEOUS
How did you learn about finances and at what age did it "click"?
I would say that I am always continuing to learn about finances.
Watching my parents struggle financially when I was in high school was a big eye opener. It wasn't that they didn't make a lot of money. They did. But we continued to end up in some tight situations. We had a great lifestyle, lived in a big house, but could still feel the financial tension in the household. This really made me question some of their spending decisions (cars/houses), and begin to realize that it isn't just the income side of the equation that matters.
Even so, as I watched my parents overspend a bit, it really continued to click for me when my Dad came in and handed me Rich Dad, Poor Dad to read. It was a big eye opener. I think my Dad was trying to figure out how to get out of the cycle of inflated lifestyle at the time, but him handing me that book really started my financial journey.
Later on The Millionaire Next Door gave both my wife and I the overarching feeling of "yes, this is how we need to live." We had seen firsthand how our parents had lifestyles they could not fully support even with high incomes, and so we have been very careful to not fall into the same trap.
Have we been the best at saving? No. But we always ensure that we are saving as much as possible and striking the right balance between living a good life and saving money.
Who inspired you to excel in life? Who are your heroes?
I was extremely lucky to be born a white male in this country. My success is not really mine alone. I was born in the right place, at the right time, to a stable and loving family. I don't think anyone can really ask for anything more than that. Not to say that I didn't have any challenges, growing up, I did, but I certainly got a great head start in life.
My parents and grandparents set amazing examples of how to excel in life. Both of my parents worked extremely hard to give us a great life. We had some ups and downs, but I certainly learned by example and always was pushed to achieve, but with the right balance.
My Dad, even though he was an attorney and general counsel for Fortune 500 companies, was around as much as possible and set a great example of what a great Dad should be. He was the coach on my teams, and was always there to help pursue my interests.
My Mom, she pursued her passions and shifted around through several careers, all while being successful at whatever it was that she was doing at the time. She took calculated risks and they paid off. And even with a busy career, she always put her kids first.
My Grandparents were all very successful in their careers, worked hard to make enough money to enjoy their retirements and enjoy life. I was very lucky that all of my Grandparents lived until I was an adult. I got to know them all decently well, go on trips with them, etc. For that I am grateful.
Overall, I felt supported no matter what I did in life. It was this support that gave me the guts to pursue my dreams and not hold anything back.
Do you have any favorite money books you like/recommend? If so, can you share with us your top three and why you like them?
As I have listed my top three are:
Bonus: Crushing It in Apartments and Commercial Real Estate by Brian Murray.
The last two books are the most recent money books I have read and I highly recommend them both. The Little Book of Common Sense Investing really opened my eyes to the mistakes I was making by paying high fees and being mostly infested in expensive funds.
Crushing it in Apartments and Real Estate was a really well done thorough real estate and business book. I may have seen it recommended on ESI. And even though it is commercial real estate focused, it makes no matter, I would say it is a must read for any current or potential real estate investor.
Do you give to charity? Why or why not? If you do, what percent of time/money do you give?
We give to charity, but not as much as we would like. Typically it has been between $3-10K a year.
In the future, we will be setting up a Donor Advised Fund https://esimoney.com/the-advantages-of-using-a-donor-advised-fund/ and working to increase the amount we are giving.
Do you plan to leave an inheritance for your heirs (how do you plan to distribute your wealth at your death)? What are your reasons behind this plan?
This one is a tough one. My gut reaction is that I do not want to leave a huge inheritance for my kids, but at the moment they are small and they would be entirely supported until adulthood.
My hope would be that we can live long enough that our inheritance plans are more focused around our grandchildren. It would be great to be able to pay for their college education (if there is still a need for college then), family trips, and a little boost in life.
I hope that we can greatly increase our giving over time. But it is also feasible, that we have a lean(er) retirement than imagined and don't have that much extra to give or leave as inheritance.
Time will tell on this one and our thoughts on this are not fully formed.