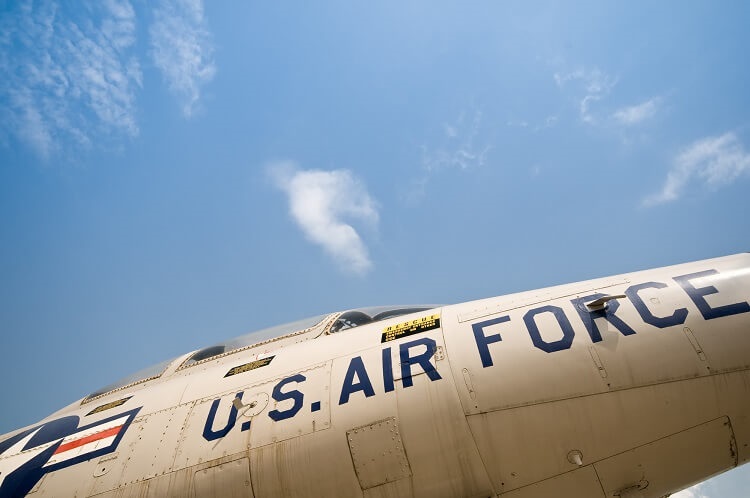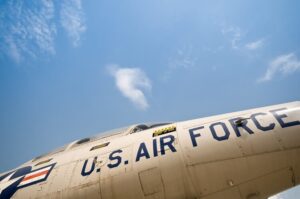 Here's our latest interview with a millionaire as we seek to learn from those who have grown their wealth to high heights.
If you'd like to be considered for an interview, drop me a note and we can chat about specifics.
This interview took place in June.
My questions are in bold italics and their responses follow in black.
Let's get started…
OVERVIEW
Good Morning, everyone! I am previously ESI Scale interview #46 if you want to go back and read my previous post.
I waited awhile after hitting the $1M mark due to the market fluctuations. I wanted to make sure we were firmly in the millionaire club before writing to the group, so this counts as my humble brag!
How old are you (and spouse if applicable, plus how long you've been married)?
We are both 34.
We have been together for 6 years and married for 4.
Do you have kids/family (if so, how old are they)?
One daughter who is 11 months and another kid on the way (we couldn't wait apparently). 🙂
What area of the country do you live in (and urban or rural)?
Southeast Suburban Area for now.
What is your current net worth?
$1.32M
What are the main assets that make up your net worth (stocks, real estate, business, home, retirement accounts, etc.) and any debt that offsets part of these?
Our main assets are Stocks, Retirement Funds, Rental Properties, and Cash.
We have a 529 for our kids, but I will detail more about that later.
Breakdown is as follows:
Assets:
$420K in Stocks (~90% in VTI, VOO, and VT)
$290K in Retirement funds (~90% in stocks through TSP and Roth IRA's)
$1.15M in rental property value (rents net about $2200/month above mortgages)
$61K in cash
529 not included in NW but value is above $10K
Liabilities: $597K in mortgages
EARN
What is your job?
I am a Pilot in the Air Force and my wife is a Nurse in the service as well.
What is your annual income?
After taxes my wife and I make about $180K/year with an additional $35K retention bonus and ~$20K in rent money.
Tell us about your income performance over time. What was the starting salary of your first job, how did it grow from there (and what you did to make it grow), and where are you now?
As a kid I cut grass and did yard work, but my first 'real job' was at an aquarium earning $7.25 minimum wage. That and working at Home Depot/movie theater before college ensured I would never stay working minimum wage for anyone ever again.
Starting off in the Air Force, I made around $30K after taxes a year. This doesn't include things like medical, which the Air Force covers or a housing stipend they took due to me living on base. For a single guy, it wasn't too bad.
Over time, I have essentially quadrupled my income just by promoting (which is relatively easy to do) and with cost of living increases Congress keeps authorizing, so very nice all around. Couple that with no debt out of college, and I can't see why more people don't join the military. It is a guaranteed pathway to the upper middle class at the very least if you become an officer.
What tips do you have for others who want to grow their career-related income?
People act like the military is some foreign entity, but it's a lot like other organizations. 60-70% of the work gets done by 10-20% of the people, and those individuals often tend to do well at least to the equivalent of a mid-level manager. At that point, office politics and who you know or who you work for counts for a lot just like any other business.
That being said, I wasn't necessarily on the 'fast-track' for the longest time due to various things and my personality (I have about zero patience for people who kiss ass and lie to make bosses happy). Even so, the biggest difference between me and my peers was the willingness to volunteer. Every time in these MI's, I nod my head when someone talks about opportunities. People miss out on so much because the opportunity seems 'too hard', or 'I don't have the time.'
ESI encapsulated this in his post about motivation. If you want what he and others have, you have to do what these highly successful people do. That doesn't mean you need to kill yourself and burn out, but it does mean that when you are at work, you shouldn't be trolling through FB or other useless tasks.
So many people complain about their lot in life, but few of these individuals repurpose their frustration (and complaining time) into productive tasks that could get them ahead. Work hard, volunteer when the boss asks for jobs, and do your best. Over time, it really makes a difference.
I will also say that growing where you are planted is a huge opportunity most people miss. I was shuttled off into numerous positions that were seen as dead ends. Frequently, these 'dead ends' were labeled as such because the previous occupants treated it like crap and gave a crap effort. It's amazing the difference you can make if you try in an organization where that effort is rare. It makes you stand out all the more.
If you are in an organization with a bunch of high performers, it's pretty hard to stand out. If instead you are in with a clown show, you have the chance to shine. I would say that has made the biggest difference.
Luck will always play a role in life, but if you aren't preparing yourself to take advantage of lucky situations, that is entirely on you.
What's your work-life balance look like?
Right now it is awesome.
I was fortunate enough to be nominated to attend school for my performance, and the year was fairly relaxing with time to write, think, and reflect.
Once I head back out into the system, it will be a challenge (the kids will be my motivation to leave work sooner) to stick to 10 hours a day and not bring work home.
Do you have any sources of income besides your career? If so, can you list them, give us a feel for how much you earn with each, and offer some insight into how you developed them?
Our rental income is our primary source of outside income right now.
Every location we have moved to (aside from Hawaii), we have purchased a home. Because we have lived in military communities, we have a ready source of renters. It is very convenient.
The biggest challenge for me personally was my mindset. Our very first renters destroyed parts of our house, costing $5K to fix everything (including letting their dog pee all over brand new carpets, ruining the pad underneath and leaving an outdoor freezer stocked with food unplugged for two weeks in the middle of the summer). I almost quit right there and then, but I had to remind myself that the property is no longer a 'home' but an asset class that needs investment and maintenance to continue to produce income. That has enabled me to continue our renting with the use of property managers who we trust to take care of everything.
As of now, they produce about $2200/month above the mortgages and have appreciated about $320K since we have purchased, contributing to our breaking the $1M mark.
I write fiction on the side, and I am gearing up to start publishing my books to generate income. I expect that this will be mostly losses until I get 5-10 books out in the Indie publishing space, so maybe in a few years I'll be back with an update on side income production!
SAVE
What is your annual spending?
Thank God for Personal Capital. I am always impressed with every interviewer who uses software to track budgets. That fidelity kind of bores me.
Anyway, we spent $125K over the last year (pre-kid I would say we were right under $100K).
Non-mortgage spending is about $60K (pre-kid about $40K).
What are the main categories (expenses) this spending breaks into?
Biggest expense is mortgages, coming in right around $60K, after that is child care, which has been $13K. After that is general merchandise buying at $12K (almost double from pre-kid, so kudos to the gentleman who commented on my ESI scale post who warned me about this!!!), insurance at $5K, and then food at around $5K (groceries and restaurants).
There is also other spending, but it doesn't rate as high.
Do you have a budget? If so, how do you implement it?
We don't.
My wife and I are naturally savers, getting really ham-fisted about spending more than $300 on anything.
Coincidentally, we have a policy where we don't question each other on any purchase under $500, but we always share anyway.
Generally, I am the money person and just ask my wife to put money in various accounts (we have our own checking and savings account, but we have access to each other's passwords) to move around and invest or save.
We talk about money once a month, which is about all my wife can stand.
What percentage of your gross income do you save and how has that changed over time?
This is hard because I have never really tracked it. I would say we bounce around from 40-60% of after tax income depending on the month.
Having the kid has definitely reduced our spending rate, leaving it hovering around the 40% mark if you don't count the forced savings through mortgage spending that draws down the principal.
What's your best tip for saving (accumulating) money?
Marie Kando everything! Really, it comes down to this: does having that shiny new X really make you happy?
Because we move every 2-3 years, we purge a lot of stuff. As we are looking at our 7th and 8th move respectively since joining, my wife and I take a hard look at every purchase. There is always the chance the movers will break it, lose it, and yes unfortunately, steal it. Once you take that into account, it makes it a lot easier to focus on experiences, things that generate memories as opposed to collecting dust.
What's your best tip for spending less money?
See above…spending and saving are tied together after a fashion. Spending less enables you to save more.
I would also recommend you look at your subscription crap. The insidious nature of subscription models has almost infested every industry and it irritates me to no end having to pay every month for things that should be a one-time expense. If you don't pay attention, those monthly buys are like tiny leaks that combine to sink your financial ship.
What is your favorite thing to spend money on/your secret splurge?
Books. Hands down, it is the hardest thing in the world for me not to buy books. I love to read (I read around 100 books a year), and the joy from learning new things can't be beat by other forms of entertainment!
The library helps, but it drives me nuts when they don't have all the books in a series or business/military books that interest me.
INVEST
What is your investment philosophy/plan?
Keep It Simple Stupid (KISS).
Invest in Vanguard mutual funds (less than .1 expense ratios) with broad market exposure.
Meme stocks and cryptocurrency make me sick. It's straight gambling IMHO, and I think anyone trying to build up to FI should stay the hell away.
What has been your best investment?
Real Estate by far.
I put nothing down on my first house, and it has doubled in value. The percentage increase there is infinity!
The other two are staring down 20-30% gains, averaging about 15-20% per year.
I don't see this absolutely insane housing boom lasting beyond 4-5 years (possibly even another 08-09 style crash if the banks keep lending out to sub-prime folks), so I suspect my stocks will carry the weight (then again they will probably go down too so who knows?)
What has been your worst investment?
Individual stocks…it's not even close.
All told, I have lost $10K that would be worth $30K+ if I had just invested in mutual funds.
What's been your overall return?
I don't track my yearly return at all, so I will give a truncated estimate.
2018: $600K NW + $250K savings = 2021 expected $850K NW with no growth.
Since I have beaten that by about $500K I would say anywhere from 30-40% a year, but this is skewed because of the explosion in stocks and housing prices this year. If you take the longer view, I would say it is more of a 10-15% average since I joined.
CAVEAT: My math is not at all accurate and should be considered an estimate.
Other than personal capital, the one thing I do is an excel sheet every year with all of our broad categories added up. I put an expected value based on 5% and 7% returns on stocks and a 3% house value increase. I also assume we will save roughly $85K per year.
Based on my excel sheet, we have beaten every year by about $100-150K. By my calculations, we shouldn't have hit $1.3M until mid-way through next year which just goes to show the nonsensical rise of this year.
How often do you monitor/review your portfolio?
Once a week. I just like to see where we are.
NET WORTH
How did you accumulate your net worth?
Our NW was the direct result of earning our expected increases, saving the excess (and avoiding lifestyle inflation in the process), and investing everything we can into homes and stocks.
This will work for everyone. The only difference is the time it takes based on your income and spending (which is why ESI always focuses on increasing the E to make the S and I easier!).
We haven't received an inheritance yet, but I expect it will be in the low 7 figures someday. By that point it will not materially impact our lifestyle.
What would you say is your greatest strength in the ESI wealth-building model (Earn, Save or Invest) and why would you say it's tops?
Saving.
Our savings rates enabled the investment pieces and allowed us to take risks on homes and stocks.
Saving is the heart of it all and makes everything else so much easier.
What road bumps did you face along the way to becoming a millionaire and how did you handle them?
Honestly, we have been truly blessed.
We haven't divorced, made too many bad investments, or gotten ourselves into money management issues.
Both of our parents are very solvent, so we haven't had to support them either.
What are you currently doing to maintain/grow your net worth?
We are continuing to save and invest, with more money going toward 529's (more on that later).
We will continue to buy homes in areas where it makes sense, and I hope to start rolling in money from my books!
Do you have a target net worth you are trying to attain?
$5-7M or enough to generate $100K/year.
In my head, I want to be able to have $200K per year free and clear to spend. I don't think we will ever need that much, but it has been a number I envisioned in my head, and I want to achieve it. It will enable philanthropic efforts that mean a lot to us.
We will both get a pension when we retire (~$100K after taxes), so that allows for a 2% withdrawal rate for the other $100K.
How old were you when you made your first million and have you had any significant behavior shifts since then?
I was 34 (hit it November 2020).
I told my wife, and she texted her Dad. We got ourselves a cheap meal out to celebrate and then life went on.
I would say the biggest change is that we are considering hiring someone to clean the house every week. This would free us up for more time with our daughter and allow me to focus on projects that make money or add to life enjoyment.
What money mistakes have you made along the way that others can learn from?
I would have started saving and investing so much earlier.
It's not that I didn't do a good job before I got married, it's just that it didn't really click about what I needed to do. Right around the time I hit $200K in net worth (2015), I met my wife. It was then I started to look at what I wanted after the Air Force and I found my way to MMM https://millionairemoneymentors.com/. That was a revelation and inspired me to really focus on hitting FI.
What advice do you have for ESI Money readers on how to become wealthy?
Money has never meant much to me other than as a means to an end. People have gotten so wrapped up in status and having the accoutrements of wealth that it is starting to corrupt our society.
I don't want to be a part of that crap anymore, and I would suggest to everyone to come up with their WHY (Simon Sinek anyone?) What is the reason you are trying to become FI?
If you don't know or your only goal is to have more than someone else or to tally a number on a sheet, I don't believe that is a compelling enough narrative to motivate myself.
FUTURE
What are your plans for the future regarding lifestyle?
We are going to build our dream home and retire early.
I don't think I will ever do full time work again for someone else (see next question for details). I just don't see the point in wasting my life in a company in my 40's and 50's.
After watching my Mother-in-Law pass away the month after she retired and got her first Social Security check, that really woke us up to working to live (and escape), not living to work.
What are your retirement plans?
Once we retire, we want to focus on our kids, volunteer, and travel.
We are big service oriented people, and we have a passion for helping those with mental illness. We would like to possibly fund housing and services for the mentally ill as well as give back to whatever community we want to settle into.
As for jobs, we will work on our passions for part-time income and staving off boredom. I would like to develop my ideas into books, comics, podcasts, and possible video games and other media if at all possible. That would allow me to create a media company of sorts to essentially be a professional storyteller, which is what I love to do.
Are there any issues in retirement that concern you? If so, how are you planning to address them?
Not really. Biggest issue will be finding schools and making sure our kids learn to ask questions and be curious, not this rote memorization crap schools seem so fond of these days.
If the answer to a question could be found in a second by typing in Google, I don't see the point in learning it (looking at you State Capitals). Much more interesting to me is the 'why' behind things and being able to solve problems. That is the future of work as machines automate many jobs.
MISCELLANEOUS
How did you learn about finances and at what age did it "click"?
I learned about finances as a kid, and investing in college would be my first 'click' (20-22).
For FI, it all clicked when I met my wife (28). It gave me the 'why'.
Who inspired you to excel in life? Who are your heroes?
I had some rough experiences in childhood that really damaged my self-esteem.
My Mom especially was helpful in getting me through, but I still had a huge hole in my life. It fueled an unhealthy fascination with being 'good enough' to matter to people. While internally this wasn't healthy, it inspired me to achieve a lot (good grades, Eagle Scout, Boy's State nomination, Air Force, etc). It still drives me to an extent, to the point where my wife and I had to talk about it after I received accolades for achievement at work. She asked me if her approval was enough (and more importantly recognizing that my own approval was more than enough), and that really drove the point home.
As for personal heroes, I look at historical examples like George Marshall and US Grant. Marshall was a military man that was able to rise above the petty politics of the time and really do excellent work for the country. What made me admire him was his selfless service and ability to stay out of the limelight, unlike glory hogs like MacArthur. His work after WW2 with the DoD and State Department (including the legendary Marshall Plan) should be the benchmark for all public figures.
As for US Grant, his work during and after the Civil War is incredible. Anyone wanting to know more should read his own memoir or the recent biography by Ron Chernow.
Do you have any favorite money books you like/recommend? If so, can you share with us your top three and why you like them?
Millionaire Next Door; Rich Dad, Poor Dad; and Your Money or Your Life.
It's easy to see why people have false impressions of wealth because of commercialism and other useless ads. These books really helped me understand the reality of the situation outside the ridiculous, biased US news atmosphere (talking about both political sides here).
Millionaire Next Door is my absolute favorite, and I keep three copies in reserve to hand out to people who appear ready to take the journey.
Do you give to charity? Why or why not? If you do, what percent of time/money do you give?
Yes we do, though we have not given as much during COVID.
Currently, we focus on giving through our Church, but in the future, we want to volunteer time and money for mental health services, which are criminally mismanaged in the US contributing to a lot of our homeless and prisoner populations.
Do you plan to leave an inheritance for your heirs (how do you plan to distribute your wealth at your death)? What are your reasons behind this plan?
We will probably leave something to our kids once they are old enough it won't change their lives that much aside from raising travel opportunities.
We have a 529 for a possible third kid, but the first two will have our Post-9/11 GI bills which can be combined with the VA Yellow Ribbon program at schools to cover room, board, tuition, and a stipend for living expenses. If one of the three manages to get a scholarship, we will have to see what we do with the 529.
After college, I don't want to really give anything to fund basic life expenses like homes, cars, etc. As Millionaire Next Door chides, this Economic Outpatient Care (EOC) does more harm than good. I have seen several wealthy friends become infantilized by their parent's largesse and it is one of my biggest disagreements with Sam over at Financial Samurai.
AND FINALLY:
I look forward to talking to more of you soon over at the forums.
I haven't posted yet due to time commitments, but I would like to chat with some of the mentors about the road to $5M!!!