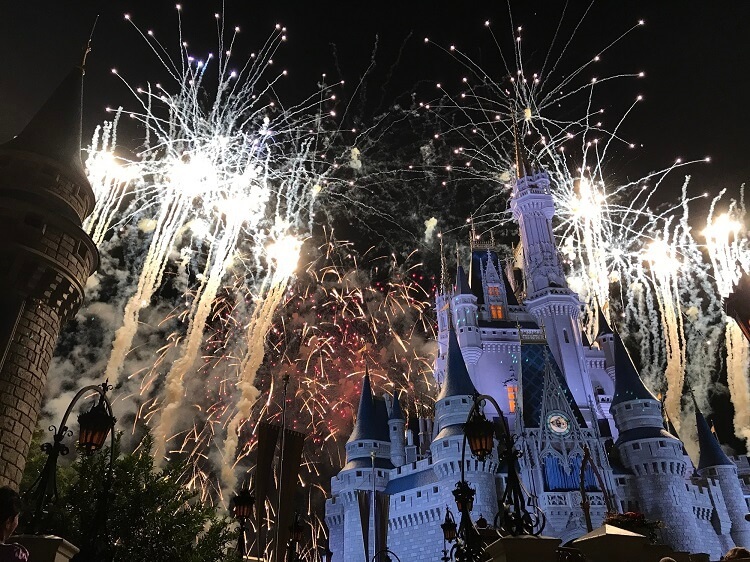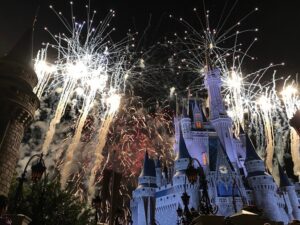 Here's our latest interview with a millionaire as we seek to learn from those who have grown their wealth to high heights.
If you'd like to be considered for an interview, drop me a note and we can chat about specifics.
This interview took place in May. Today is part 2 of the interview. If you missed part 1, you can find it here.
My questions are in bold italics and their responses follow in black.
Let's get started…
SAVE
What is your annual spending?
Our annual spend is $119K.
That breaks down into three major areas: bills; living, lifestyle and giving costs including a forecasted travel budget of approximately $35K a year.
(Note – The following numbers are for the last running 12 months – May 2021 to May 2022, as this is how I keep track of our spend and then record annual amounts for actual calendar year for our budget planning.)
What are the main categories (expenses) spending breaks into?
Bills
$33K a Year – Yearly totals broken down below:
$11,500 – Property Taxes
$4530 – Auto and Home Insurance
$3740 – Vacation Property (Annual cost is $7600 but renting 2-3 weeks each year offsets approx. 50% of that.)
$2350 – Electric
$1390 – Life Insurance
$1330 – Cell Phone
$1850 – Auto Subscriptions (Sirius XM; Wi-Fi, etc.)
$1250 – Water & Trash
$1040 – Yard
$1000 – Long Term Care insurance
$960 – Internet service
$790 – Home Subscriptions (computer and streaming services)
$760 – Home Security
$650 – Gym Membership
$600 – Homeowners Association Dues (HOA)
Living Expenses
This is a category we use to track our necessities (outside of our bills) and was $24K for this last year with the following monthly totals for:
$577 – Groceries
$420 – Auto
$800 – Home item purchases/repairs/maintenance/etc.
$170 – Dining Out locally
$90 – Medical
Lifestyle Expenses
This is our fun times, travels and enjoying our lives – we plan for no more than $45K a year and the year's running total is $38K with average monthly totals in the following categories:
$1500 – Travel Transportation
$700 – Travel Accommodations
$300 – Dining while traveling
$415 – Cash
$200 – Gifts and Purchases
Giving: $24K a year (tithing, etc.)
Do you have a budget? If so, how do you implement it?
We do and it is created – tracked – updated and monitored by us both.
We track specific monthly amounts and use it to forecast future net worth and retirement cashflow positions. I look at the associated spreadsheets feeding our annual budget and make any course corrections. We assess our performance over the last year, look at our future planned large expenses (house, auto, etc.) and make any adjustments – so our overall annual budget hovers around $120K a year and factoring in inflation is our planning number for when we retire.
We have a lot of data to draw upon, having taken advice years ago to have spreadsheets that support decisions. Tracking expenses, cash flow and overall portfolio to compare different economic scenarios has been a blessing. I must admit that I hated, Hated, HATED spreadsheets at one time, yet now they are one of my closest friends that tell me the truth even though I sometimes don't want to hear it!
What percentage of your gross income do you save and how has that changed over time?
We are saving 45% of our gross income – in addition we've been banking my annual military pension since 2011. Contributing the full amount to my Roth 401K including catch-up contributions since starting with my company in 2011.
When we first started out together, we worked hard just to save $100 each month to buy the boys savings bonds. We were all over the map in determining any mutual fund or stock to buy – not until my early 40's did the ideas of investing and obtaining financial literacy kick in!
We were always frugal & early on we had to be – so I guess we give people hope that they too can get to the millionaire club if they just simply start and put a plan in place to seek advice from those who have done what they are teaching (good tree/good fruit).
What's your best tip for saving (accumulating) money?
I'll offer three – as my Dad (my #1 Mentor) always had three pieces of advice to offer me when I asked; figured if he told me three one would stick! (Being a former fighter pilot, they were sometimes quite humorous & memorable like "Never try to teach a pig to sing…it will just frustrate you and upset the pig!" In other words, invest your time & money where it adds value to do so.
Here are my three:
1. Marry the right person.
From my Dad: "Whether you end up with a nest egg or a goose egg depends on the chick you marry. So, make sure to marry the right chick!" And boy did I marry the right blue-eyed, angelic, and lovely chick. She is 100% the main reason for our success! I'm blessed for sure…and married way, way, way up! She is a Proverbs 31 lady in every way.
My gorgeous bride is extremely frugal and started a home business years ago so she could stay home and raise the kids. She replaced her traditional job income in just 6-months, and it grew from there, allowing us to quickly become debt free in our 40's. Now it has evolved into a very successful coaching business. Having done all this while she manages our household, raised our boys, works all our taxes, and takes care of me – amazing, truly amazing!
2. Work hard to take the emotion out of significant financial decisions if/where possible.
We work hard daily to spend less so we can redirect the savings into investment vehicles. I love the statement of "I will do today what others won't so I can live tomorrow as others can't!"
For instance, just last night my wife and I were planning a trip to Canada this summer and were looking at hotels. I found one in the center of the old city and ranked #2 on TripAdvisor. The pics made my emotional meter say, "You're worth it. Go for it. Look how awesome it is," and I was just about to press the book-it button.
But I brought my wife into the conversation and before long we had found a hotel just as nice, and a little longer walk to the old town but at only half the price. By my wife simply saying "that is expensive, and you know me…I'm frugal – and it's just a place to sleep and shower" took the emotion out and our money was saved and redirected to other areas of our portfolio. Cha Ching!
3. Make Savings a Habit – Pay yourself first.
When I was a little boy, my father would come home every day and place his change into a sorting bank that would sort his coins into the appropriate columns. When it was full, he would have $25. He would roll the coins into coin wrappers, take them to the bank and alternate buying myself or my sister a Savings Bond. I still have a few of those savings' bonds to remind me of my dad's daily habit of saving his change to invest in our future. Also, it was fun to help Dad roll coins, go down to the bank and get a Savings Bond and immediately place it in the Safety Deposit box. Appreciate ya, Dad!
What's your best tip for spending less money?
#1 tip: Ensure you or your partner brings the "frugal dialogue" to your financial planning discussions and decisions; my lovely partner always does.
I'll share a compliment I received recently from a great friend who is seeking a net worth three times the size of ours, but his bride is not frugal, and shopping/buying is of her DNA! He looked at me and said I was so lucky that we did so much yet had a much simpler lifestyle that is way less expensive.
It's worth saying again – take the emotion out of significant financial decisions. Give yourself time to consider the implications of spending money unnecessarily. My wife says she can talk herself out of buying things by asking "Do I really need this? If I don't buy it, will I really miss it?" Most of the time she leaves without it, but she will buy something if it's needed, or she REALLY wants it!
To borrow a lyric from the play "Hamilton" – and place it in a context for this interview. It would be: "Spend Less – Save More – Realize what you're doing it for!" For us it is investing more for the ability to daily live life to its fullest. The book Millionaire Next Door offered us great insights into habits that breed financial success and offer tips for spending less.
What is your favorite thing to spend money on/your secret splurge?
Hands down three things: My bride, our travels, and our granddaughter. And the perfect trifecta is when I can spend money in all three passion areas of mine — like a full week at Disneyworld in Nov/Dec when the crowds have subsided between the Thanksgiving and Christmas holidays, and everything is decorated for Christmas. It's truly magical. We did a similar trip a few years ago with our youngest son and his daughter (our granddaughter). It was our granddaughter's first trip and the memories made were priceless indeed!
You could call us travel junkies, as we average 8 to 10 trips per year and are planning for an epic year of travel in 2023 as we celebrate our 40th year of marriage bliss. If there was an AA for travel-holics, we would be their poster children for sure, as we've had to place many checks and balances in place to keep travel expenses within our budget. And so far, so good thanks to my frugal and beautiful Chairman, CEO, CFO and the COO of our team.
INVEST
What is your investment philosophy/plan?
Stay the course on savings and build multiple income streams.
To continue and focus on low-cost index funds and target-date retirement funds.
Our plan is to leverage this year some of the cash position and expand our portfolio with stalwart dividend generating assets – stocks, REITS or real estate.
What has been your best investment?
I'm sure if the readers have stayed with this article up to this point, they will guess correctly – my best investment has been marrying my wonderful, gorgeous, brilliant wife and best friend! No doubt about it….my #1 for sure in every way.
I have to do a shout-out here and say my #2 best investment has been overcoming my wealth literacy shortcomings by dumpster-diving into the books offered by ESI and many other exceptional wealth building blogs.
What has been your worst investment?
I listened to a friend early on in my career who had the financial acumen of a "brick" (I would later find out).
He advised me that I needed to buy MCI as it was going to the moon in value! So being driven 100% by emotion, I invested $5000 and lost it all…it went to the moon alright. If I ever get to the moon, I'll go look for it!
What's been your overall return?
Our overall portfolio return has been 10%.
How often do you monitor/review your portfolio?
More than I should I think – every week I review the budget, retirement plan and portfolio. But I am slowly migrating to monthly.
Even though I perform weekly reviews, I don't make any unplanned fiscal moves or get stressed out – I just use the spreadsheets to help me shape my long-term thought processes.
NET WORTH
How did you accumulate your net worth?
Accumulation came via three avenues:
The old-fashioned way by trading hours for $$$; keeping spending low and then working to save our money in low-cost index funds. I'm not going to spend much time here talking about obtaining my military pension as these forms of pensions are becoming harder to acquire.
Building an entrepreneur (business owner) partnership with my spouse – allowed us to start companies out of our house and make money as we slept while offsetting the negative winds of the tax codes. This helped us increase our avenues for revenue from one source (my military career) to over four (pension, career, business, and dividends) in a relatively short period of time while driving down our tax liabilities. So, we made more and saved more while we had less of a negative tax impact.
Finally, I realized I was not the "sharpest" tool in the investment world – so I sought out wise council from those who had done what I was looking to accomplish. I have nothing against paid financial planners, as I'm sure there are many who are quite valuable. I just found myself associating with millionaires who were where I wanted to be. They took a liking to my wife and I and offered advice. It was free advice, and they were what I would refer to as Wise Counselors. A counselor offers advice; a wise counselor does not get upset if the advice is not used…they allowed us to learn, struggle and make a few mistakes (thankfully not any that were financially harmful).
What would you say is your greatest strength in the ESI wealth-building model (Earn, Save or Invest) and why would you say it's tops?
Definitely E/S is the "Top Pair", as we've been fortunate to have strong revenue streams coming in, especially during our peak earning years (50's for us), and with frugal spending, it allowed us to save a solid portion.
The "I" came much later in life, as I didn't associate myself with brilliant minds. Instead, I found myself picking up the current edition of Money Magazine and just doing what they recommended. That all changed when I met and was counseled by millionaires (Millionaire Next Door Types) – and was ready to listen.
What road bumps did you face along the way to becoming a millionaire and how did you handle them?
We haven't really had any significant financial road bumps along the way – we have had (as have many others) challenges when the stock market corrected during various periods. We just hunkered down and thanks to a very strong pension and cash flow, continued to invest.
We are doing the same today as the words like "recession", "worst-day since" and "horrific sell-off" dot the media landscape. We just turn the noise off, realize there is "opportunity in chaos – i.e., buying times" and stay the course.
Having lost my father and best friend/mentor to cancer and our son's unexpected passing – either of which could have derailed our lives & impacted us negatively in so many areas. We focused on God's promises and where our true treasures were being stored up and pressed forward and have come out stronger with a better understanding of what truly matters. You can always make more money…always! You just can't make more time.
What are you currently doing to maintain/grow your net worth?
Continue to follow the ESI model while I pursue additional wisdom (read more):
For Invest: Staying the course in our investment plan – since we have no plans to take portfolio withdraws until age mid-70's (15 years from now) we are OK with current conditions (even though they do cause some consternation). Having just re-balanced our portfolio at the start of the year, we will look for and execute buying opportunities.
For Savings: Continue to perform well in my role as VP and help the company exceed this year's targets; doing so will generate a bonus. Invest a significant portion of the bonus. Use some of it for travels, of course. Continue to max out 401K and fully save/invest my military pension.
For Earn: Keep breathing to earn my pension. Continue to perform well at work with my#1 focus being to help others succeed. Work with my wife's coaching business to expand her client base while increasing my consulting efforts through multiple avenues.
Do you have a target net worth you are trying to attain?
We have achieved our target net worth for retiring ($6M) – but we are truly focused on strengthening and growing the multiple income streams that feed our overall NW and for generating the income we will need for a 40-year retirement.
If things continue to progress, I'd like around $7.5M that will be used not only for our retirement but enable us to fund outreach efforts and assist our son & daughter-in-law and our granddaughter in building their financial and life foundations.
How old were you when you made your first million and have you had any significant behavior shifts since then?
I think we were 53-ish when we hit the $1M mark (again late bloomers here).
At the time, we weren't chasing a number, but rather a lifestyle where we were not controlled by anyone, staying debt free while financially helping our aging parents. We believe you should owe no one anything but your love.
One day my wife was working with Quicken and said, "Hey we have a Million Dollars in our accounts!" then went on to cook dinner. Having come from a very fiscally constrained upbringing, for her to have $1M seemed so surreal to her!
We did have a funny moment though. When she was building her business early on, she spoke with one of her siblings about joining her; her sibling said, "When you make your first million, we'll talk." So we did discuss making that phone call but never did. So staying humble we quietly marched on to the $2M mark which seemed to come so much faster.
The only significant behavioral shift has been becoming humbler and counting our blessings for getting to this point in our lives. We realize that "to whom much is given, much is asked" and always look for ways we can benefit others. We find ourselves more in tune to the world around us and are thankful that this journey has been and continues to be fun.
What money mistakes have you made along the way that others can learn from?
Wow – we would need a 5-part series for this section alone & this would be titled "If this Simpleton Can become a Millionaire, Get Out of My Way". But to keep things succinct and simple I would say:
I'd seek true mentorship (from those who have done what they are saying) earlier in my life while I was on active duty. I fell into the just put the money in savings accounts trap, and whatever Money magazine said was enough. Now I devote 10 hours a week reading multiple sources to become a better person in many areas of my life.
I would have listened to my Dad much earlier in my life when he worked to show me the value of numbers (math) and the simple beauty it has in revealing truth (You made X – you have Y – you spent Z. Decrease Z). But I was never a fan of math even though it was my undergraduate degree minor. But I hated, hated, hated it.
When I was in high school, one day my Dad (who was a Physics Major/Math minor) was working on a math problem with me. But I just couldn't get it – so Dad changed tactics and said (remember earlier – fighter pilot/humor) "Let me state this in a way you will understand – Jimmy has 6 apples, Susie has 5 oranges….." Needless to say, that did not set me up for loving math. But today with all the online financial tools and retirement planning models that graphically show your progress, things have become simpler and often fun to use. I haven't found the Jimmy and his apple model yet, but I keep looking, Dad!
I would better understand and apply the Bible's teachings on the universal principles of Wealth Accumulation (making it), Wealth Continuation (keeping it) and True Wealth Identification (where and how to ultimately invest & know sometimes the greatest ROI does not have a $ in front of or a % behind a number.
What advice do you have for ESI Money readers on how to become wealthy?
Learn, Listen, Apply and Adjust. Start with the millionaire & retirement interviews on ESI and learn & listen to their wisdom. Apply their wisdom where it fits your "life's journey" and priorities, then adjust or course-correct based upon the tools you use (budget, net worth estimator, investment ROI, etc.) to navigate you back on the right course.
Seek mentors early, because where you start has an impact on where you end up! In the Air Force, pilots use the term "vector" to define the direction one should head – but of course wind speeds, drag and lift all impact the vector immediately upon takeoff. So, one must use and trust the aircraft instruments to constantly make course corrections to keep the vector true. That is how my dad advised me that I needed a financial plan (vector – where I was going) and instruments (budget, ROI, cash flow, etc.) to check and adjust my flight plan for my future self.
In fact, Dad highly encouraged me to join ROTC in college and then go into the military as it would set me up for financial success. He said I'd get taken out of the will if I did not join the military (true story). I told him no, but over time I knew my dad to be brilliant and true to his promises (i.e., no inheritance), so I joined ROTC, which offered a full scholarship. 27 years later I retired with a strong pension and great medical coverage at a fraction of what others pay. I thank Dad for helping set my vector early on – even though I didn't know where I was headed, but he had a good idea.
Seek timeless wisdom. The greatest advice that helped me in becoming wealthy (not just money but in every area of my life) was when a dear friend told me that there were 31 chapters in Proverbs in the Bible and if I read one a day (i.e., on the 3rd of the month read Proverbs 3, etc.), I would be light years ahead of my contemporaries (his words exactly here).
So, I did, even though it took me over a year before I gained the habit pattern to read one a day in the morning. It changed my entire life and has taught me great wisdom.
Regardless of what you believe, the wisdom expounded is timeless, and the principles are as true today. Just because it is bound in a book called the Bible, don't let it deter you! Light years!
FUTURE
What are your plans for the future regarding lifestyle?
Right now, given our NW the plan is to retire at age 62 (next year); take Social Security at 65 (I've run all the numbers to include factoring in "Aunt" IRMAA coming to visit and the Tax Torpedo (Pfau). Including sequence of return risks and present market conditions, our many sources of income will allow us to retire as planned.
We will look at moving to Florida for reduced property taxes while we continue our travels and expand our consulting and Coaching business. I've even considered working for a few non-profits and have really enjoyed the retirement interviews which talk about the pluses and minuses of doing so.
What are your retirement plans?
Retirement Plan: To be Location Independent Entrepreneurs in 2023, both continue consulting/coaching, donate our time to two non-profit boards and slow-travel the world. Spoil our granddaughter!
Financially: Read in a book (recommended on ESI) about "living off the apples and leaving the orchard alone to make more apples". We will use our multiple income streams to execute this approach and not consider touching our portfolio (orchard) till we are well into our 70's. Taking SS at 65 (I've run more scenarios, used more calculators, examined every tax scenario, etc.) for both of us is also factored in – all our income streams significantly exceed our planned budget, investment & giving plans.
Activity/Lifestyle: Travel 5 to 7 times a year across the world and work as consultant and coach while doing so is the plan. We enjoy walking, gym, hiking, yoga and biking to keep us physically active. In addition, supporting our church's many outreach programs, counseling couples on how to have a wonderful marriage despite adversities, and volunteering to help our local food bank raise funds (nobody in this country or world should go hungry). So, we will stay busy – guess I could have just said that & moved on!
Are there any issues in retirement that concern you? If so, how are you planning to address them?
Just the three biggies of: Healthcare costs (us staying healthy to enjoy life), sequence of return risk, and of course inflation (and the wonderful Fed Reserve and bizarre Fiscal Policy).
One of my favorite books is What Ever Happened to Penny Candy by Maybury. It helped me to clearly understand the fiscal policy world and long-term impacts.
MISCELLANEOUS
How did you learn about finances and at what age did it "click"?
The best way for me to describe the "click:" is to say that it was more a safe tumbler's 3 clicks that opened our eyes to becoming millionaires – these three clicks were:
Click 1: My Dad. My dad began my initial education by watching him save change to buy bonds for my sister and I. (Age 12/15); and saying to a 21-year-old that a military retirement would have a financial impact when I was 60. Then being 60 was so, so, so, so long into the future – and now here I be. You were so right, Dad!
Click 2: Then later in life (around mid-30's) it was two millionaires in our multi-level marketing business who taught us sound business principles and introduced me to many who had the fruit on their trees – and were respected by the people I respected. They presented options and thoughts on wealth accumulation that we started to follow.
Click 3: Retired from Military (age 50) and moved into my peak earning years, allowing me to accelerate and fund critical investment vehicles like a Roth 401K.
These 3 clicks led to the position we are in today. I'm glad people came along to turn the dial; there's no telling where we'd be today if they hadn't!
Who inspired you to excel in life? Who are your heroes?
I have to say Jesus. Regardless of your beliefs, His teachings offer lots of teaching into pursuing wealth, true wealth, living an abundant and rich life and how to achieve a humble position of wealth and making a difference. One of my favorite passages is, "Fix your thoughts on what is true, honorable, right, pure, lovely, and admirable." Daily activities for us and priorities in our life.
One of my most favorite statements is: Your True Net Worth is equal to the Number of Self Worth's You Helped Establish! That is how we work to live my life these days – helping others seek and find true net worth. Our whole interview could have just been that line – but alas there was a word count I had to meet!
My Dad. He taught me how to be a man, love a woman, realize everything rises and falls on integrity and how to hunt and fish! Some of our best talks on life and finances were around a fire in the middle of the woods away from everything. I miss him lots but will see him again one day!
My beautiful bride. Valedictorian, head cheerleader, basketball and track star and strong Christian since she was little. Raised two awesome boys, ran a business and home schooled both boys through all four years of high school with each earning full-ride scholarships to college. She is amazing and is my tax advisor and SS consultant while she kicks a challenging medical obstacle squarely in the teeth each day! Now I'm realizing she should have been interviewed and not me – for she is the reason we are successful! (Okay Do Over – have her do this interview!)
Do you have any favorite money books you like/recommend? If so, can you share with us your top three and why you like them?
Please allow me to cheat here and offer three areas of financial wisdom and the books that are the cornerstones of each area. Here goes:
Foundational Financial Wisdom (earning my undergraduate) – the Bible, The Richest Man in Babylon and Whatever Happened to Penny Candy. Offer exceptional but simple success principles and insights that set the foundational conditions for our success and significant ROI.
Advancing Financial Success (obtaining my master's degree) – Millionaire Next Door shows that you too can be a millionaire & demystifies the level of success we call One Million Dollars. The Simple Path to Wealth by Collins takes the financial Rubik's cube and shows you how to turn the sides to line up the colors for long term wealth accumulation. How Much Money do I Need to Retire by Todd T. outlines the processes and risks while providing great fiscal models to assess your progress while modeling various market conditions like inflation, sequence of return risk and others.
Going above and Beyond (now I'm seeking my PhD) – What the Happiest Retirees Know by Moss allows you to assess the finish line by those who got there first and seeing that it is more than money that determines happiness. Napoleon Hill's Think & Grow Rich open your mind up to areas such as cosmic habit force, master mind group and infinite intelligence (among many others) that can accelerate and strengthen your success. And finally Wade Pfau's Retirement Planning Guidebook – it took me over three months to make the first pass thru – but thanks to Frits and his recommendation on his Retirement Manifesto blog, it has offered detailed and actionable information.
The reason I offered these books is they made a huge impact in my life – many were recommended by ESI contributors, and they sit above my office computer where I am now concluding this interview. I cycle through these books every month and use them to check my current financial vectors.
Do you give to charity? Why or why not? If you do, what percent of time/money do you give?
Yes – thanks to my wife we have given 10% (tithe) for a very long time – while also providing additional funds (offerings) where we feel led to do so.
We also donate our time and plan to do more when retired to programs that we are passionate about.
Do you plan to leave an inheritance for your heirs (how do you plan to distribute your wealth at your death)? What are your reasons behind this plan?
We do – both to our son & his wife and our granddaughter. We are still working the ins/outs of estate planning and trust. After reading multiple ESI articles and MMM posts, we are now considering blessing our son while we are still breathing – and not just passing our estate on to them.
This August we will be gifting a 9-night Norwegian Fjords Cruise for ourselves, and our son & daughter-in-law followed by a full week at Disneyworld with our granddaughter to include all the stuff one can do behind the scenes & with characters like Anna and Daisy Duck (her favorites). Making memories together is a major portion of our estate we are planning to leave our kids and granddaughter!
We are indeed blessed, consider ourselves simply turtles on a fencepost (if you don't get the reference, see content early on) as we continue to help ourselves and others develop their life's Net Worth.