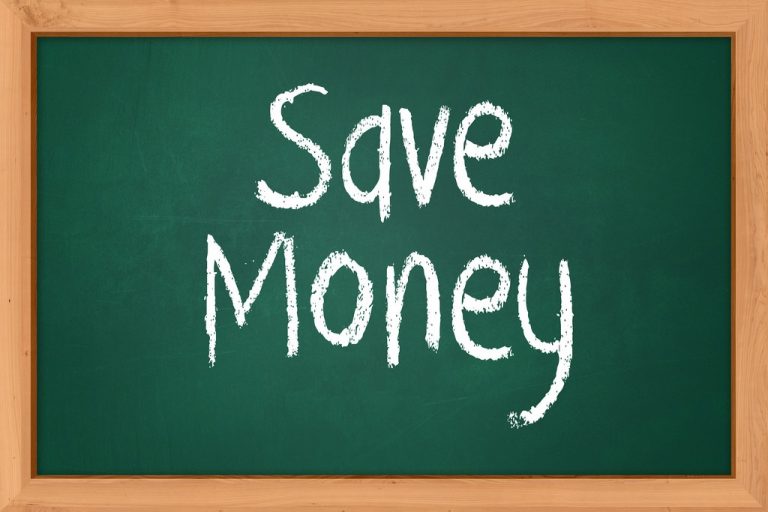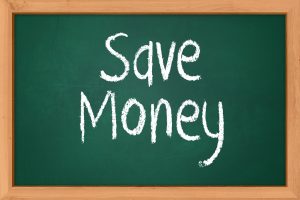 The often unloved step in the E-S-I family is saving. I get it. It's not flashy or glamorous and if anything it makes us think of suffering and denying ourselves.
But the truth is that saving is as important as earning. In fact, you could say it's more important. You can become wealthy with a moderate income and high savings rate but it's difficult to become wealthy at any income with a low savings rate.
That said, we don't want to live all our lives looking to save a penny here and a penny there. No one wants to live like a miser. This is why I advocate moderate and selective frugality. It seems like a good balance between spending and saving.
So how should we go about saving? There are literally thousands of ways to save money. But who wants to wade through all of those? As you know, I'm a believer in the 80/20 principle, so I've put together my list of the best ways to save.
Thoughts on a Savings List
So why 52 ways? Because it's one a week and thus easy to digest.
Plus using this list, you can focus on one tip each week and revamp your finances over the course of a year.
Some of the tips are simple and basic, saving less than a hundred dollars a year. Others are a little more complex – with more dramatic results. There are so many good ones that everyone should be able to identify several they can take to keep more of their money for themselves. Overall, if you implement a good number of these, you could save thousands of dollars a year.
FWIW, using tips like these, I was able to save 36% of my gross income, which was a key factor in allowing me to retire early. As Dave Ramsey says, if you live like no one else, later you'll be able to live like no one else. I am living proof that this statement works, and much of it is due to saving.
How I Designed the Savings List
This was not an easy list to put together because there are so many different tips as well as so many factors that make them "good" or not as good. And once they are deemed as being "good", there are just as many factors that may make any one idea better or worse than another.
So I needed a system. A way to evaluate the best tips out there. In compiling this list, I considered the following factors in determining the best tips:
The percentage of people the tip is likely to impact. I think mediocre savings for 80% of people is better than huge savings that only 5% of people can actually apply.
Amount saved. I've made an effort to do my best to calculate the total amount saved, usually noting this in dollars saved per year. In some cases, there are big assumptions being made, and I'll generally point these out. That said, I've been a money saver for a long time and have a pretty good sense of what something will save a person.
Time commitment and difficulty. Some money saving tips just aren't worth the time, and some are so difficult that many people can't apply them practically. I've taken these factors into account when appropriate.
Extenuating circumstances. In some cases, it's just not realistic to expect that you can get ideal results from each tip, so even though you might save more money with some financial moves, they are lower on the list because circumstances may not allow the perfect situation. (I know, this might be a confusing statement for now, but hopefully it will become clearer as we get into the ideas.)
Understand that this list is subjective and that many savings can't be easily quantified since experiences vary widely. However, I've done my best to use available data and my own experiences to make guesstimates that will provide the best savings for the average person. And, of course, if I'm wrong you can always say so in the comments below. 🙂
The Best Money Saving Tips
And now, I present you with what I consider to be the 52 best money saving tips…beginning with #52 through #35 today:
#52: Use Smart Strips
One good way to save money each month is to revamp your energy usage. Experts point out that a smart strip can save from $20 to more than $60 a year, depending on your energy usage and your set up. Consider plugging electronics and other "energy vampires" into smart strips. You can cut the items off from the outlet, putting a stop to energy leaks that occur even when you push the "off" button. I split the difference in estimates and say the average person can save about $40 a year using smart strips.
#51: Cancel Subscriptions
Do you need all those subscriptions? How much are you paying a month for a magazine you rarely read or a newspaper that you don't often pick up? Do you really need that subscription to Apple Music or Spotify? Cutting a $10 monthly subscription can save you $120 a year. Even a cheaper subscription of $3 a month adds up to $36. Add up all your subscriptions, and there is a good chance you can save $100. It is a good way to stop a money leak. However, you can't repeat this year after year, so I bumped this idea down the list.
#50: Cancel Memberships
Are you spending money on unnecessary memberships? One of the biggest offenders is the gym membership simply because many people get a membership and then don't use it. I personally LOVE gym memberships because what they can do for your health and wealth, but only if you use them. Think about all the memberships you may have (entertainment, cultural, business, even warehouse clubs!) and do a cost-benefit analysis on each, cutting out the non-productive ones. I'm giving this tip an estimated savings of around $150 on average per year. But since you can't repeat this move every year, it has lower ranking on my list.
#49: Shop the Men's Department
Women can shop the men's department – and the savings can be right around $50 a year. You can get basics like T-shirts and turtlenecks for less by shopping the men's departments. Another example is socks: women's socks might cost about $12.00 for a six-pack, while comparable men's socks might cost $8.99. Over time, the few dollars you save each time you choose men's products over women's start to add up. (For additional specifics, see how women pay more than men for the same stuff).
#48: Avoid Bank Charges and Penalty Fees
Three banks alone rack up over $6 billion a year in fees. That's money that goes right into someone else's pocket. Penalties for overdrafts, late payments, and non-network ATM charges can add up. On average, you can save $60 each year by simply being responsible. Track your spending, and make sure you know how much money you have in the bank, and how high your credit card balance is. You can also reject standard overdraft services so that, instead of waving through some of your purchases, you are denied. That can be a real wake up call to pay more attention to your spending habits.
#47: Buy Classic Clothing
Instead of buying the trendy clothing that changes with the seasons, opt for more classic styles. Limit your trendy pieces, and focus more on simple styles and colors that can be mixed and matched. You won't have to constantly freshen your wardrobe as trends change, and you can save hundreds of dollars over time. In addition, there's a movement to dress more simply, using just a few outfits over and over (or one like Steve Jobs and Mark Zuckerberg), to make deciding what to wear simpler and eliminating the stress of deciding what to wear each day. Just by leaning toward the simple classics, you can save about $75 a year – even more if you eschew designer brands.
#46: Search the Internet for Promo Codes
Depending on what you buy and where you buy it online, promo codes found all over the web can save you between $3 and $20 an order. There are numerous web sites that can help you find promo codes that save you between 5% and 20% on various items. Take a few minutes to search for "promo codes" (along with the name of the business you are buying from) before you check out. You could save $75 a year for almost no work.
#45: Go to Another Country for Health Care
Medical tourism is simply going to another country for medical care. Though the idea is relatively new, it's becoming quite popular because the savings can be so huge. Believe it or not but many countries offer the services of competent and qualified health care practitioners at a fraction of U.S. costs. That said, I realize that this tip is not in the mainstream and thus I've listed it this low on the list (and given it an "average" savings amount of $100 per year).
#44: Be Store Smart and Know the Law
As you shop, make sure to pay attention to prices and scanners. Know what you are paying – and be sure to point out discrepancies between the marked price and what rings up. I save money regularly simply by paying attention to marked prices and watching the register read out.
You should also know the law. Be aware of consumer protections in your state, as well as retailers' requirements under the law for mis-priced items. Understanding the law, and knowing your rights, can result in savings, especially in states that allow you to demand up to 10 times the amount you were overcharged (with limits).
Between being smart about the store and knowing the law, you can save about $100 a year. Stay on your toes.
#43: Let Others Know Your Plans
If you are planning to make a purchase, let the people around you know. We once got a free elliptical just for mentioning that we were thinking of buying one around someone who wanted to get rid of theirs. I have friends who received a free composter, and other friends who got free museum passes. Even if you don't get something for free, you can get a discount, or money saving tips on everything from cruises to shopping the best sales in town. Be open about what you want, and what you're trying to accomplish, and you could save about $100 a year.
#42: Use Smaller Amounts of Product than Recommended
Do you really need to squeeze so much toothpaste onto your toothbrush? How much shampoo do you truly need – especially if your hair is short? The answer: Probably not as much as the package recommends. Save money on soap, laundry detergent, fabric softener, shampoo, and other products by using less than the recommended amount. This even works with food in many cases. We only use part of the cheese packet in macaroni and cheese, and the rest of it can be used later with other pasta. This is a great way to stretch your dollar, and save right around $100 a year.
#41: Get to Know the Staff
Get to know the people who work at local establishments. If you are a "regular" you can get inside information that saves you money. When you know the staff at your favorite department store, there is a good chance that you can get the scoop on upcoming sales – and maybe even have your buddy lay something aside for you to pick up during the sale. Discounts at restaurants, local hangouts, and even specialty stores can follow when you know someone. Who you know can save you about $100 a year.
#40: Line Dry Your Clothes
You might be surprised at how much money you can save – especially in electricity – by line drying your clothes. The Simple Dollar did an analysis of the possibilities. Line drying is fairly simple: Once you get the hang of it (see what I did there?), it only takes a few minutes to put your clothes out and then a few more minutes to take them down. Plus, they smell outdoor-fresh. If you spend an hour a month (two to three loads) you can save close to $120 a year.
#39: Save Money when You Buy a New Car
Not everyone likes to buy used cars. If you decide that a new car is for you, use my tried-and-true new car buying method to get the best deal. I have done this several times over the years and have done very well (compared to what online sources say others are paying including Costco pricing.) I'm estimating that you can save $1,000 by following these steps. If you keep the car for eight years, that averages out to be $125 a year.
#38: Negotiate Your Medical Bills
Among the expenses you can negotiate are your medical bills (many people are surprised to hear this!) According to Health.com, if you know how to negotiate, and if you are willing to pay up front, rather than set up a payment plan, you might be able to save as much as 20%. Check with your health care providers, especially dentists and eye care specialists. Many of them offer discounts ranging from 5% to 20% if you pay cash. (My wife recently got an office visit knocked down from $120 to $75 simply by being willing to pay cash.) Other providers will give you a discount if you don't use your insurance.
Another option is to avoid unnecessary tests. Only agree to medical tests that are absolutely required. Even if you have insurance, you might have to spend money to reach a deductible or use a co-pay, and that means unnecessary expenses can add up. Even though potential savings are HUGE, because negotiation of this sort is infrequent, I estimate that this will save you $150 a year, averaged out over your lifetime.
#37: Ask for Free Samples
A free sample can save you quite a bit over time. Go online and look for free samples from major retailers and others. There are also aggregate sites that list different places to obtain free samples. From garden seeds to toothpaste to shampoo to makeup to prepared foods to pet products, you can get free samples for almost anything. You can even ask your doctor for free samples of medications that you need! If you are savvy about your samples, you can save $150 a year.
#36: Barter and Swap
Instead of paying money, consider bartering and swapping. Sites like Freecycle and Craigslist can help you trade items that you have for something you actually want. You can also barter. Offer what you know, in exchange for something else. For example, you can design an ad for a mechanic in exchange for car repairs. You can create a website for a small business in exchange for landscaping (my neighbor did this!) You can give piano lessons in exchange for painting services. Anything you can do that others want can be used to trade — and save you money.
Now even though you are saving money, you will have to put in time to provide the service you have promised. So with that effort in mind, let's say you can save $150 a year once your time is accounted for.
#35: Threaten to Cancel
Are you currently on a special package with your service provider? Is your six-month discounted membership to the gym about to switch to full price? Just as the promotional period is ending, call the provider and say you want to cancel. In many cases, you can save between $12 and $20 a month as the company strives to retain your business. A few minutes every few months can save you up to $200 a year. Note: this idea works best when there is at least one other viable option/replacement service.
So that's the start of the list. What do you think so far?
For the next tips in this series, see The 52 Best Ways to Save Money, Part 2.
photo credit: ccPixs.com Education Save Money via photopin (license)