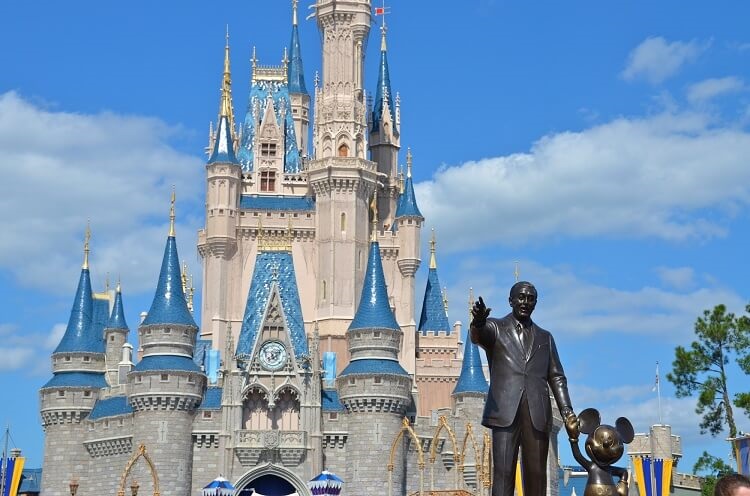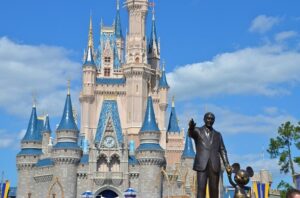 Today I have an update for you from a previous millionaire interview.
I'm letting three years pass from the initial interviews to the updates, so if you've been interviewed, I'll be in touch. 😉
This update was submitted in July.
As usual, my questions are in bold italics and their responses follow…
OVERVIEW
How old are you?
I will be 56 in October of this year. My dear wife just turned 56.
Basically the same age for planning purposes but I am always happy to remind her that she is a wee bit older.
This September we will have been married for 30 years. I still have no idea why she signed on for this journey! Thank God for her low expectations.
Do you have kids?
We have three boys (men), ages 26, 25 and 19.
The two oldest have graduated with their bachelor degrees, moved away and are, by most standards, semi-responsible adults.
Our youngest just finished his freshman year at Rowan University.
All are finding their own unique paths so that can be challenging. They all have given us a run for our money at times but we are extremely fortunate parents (Ha Ha, I added that part just in case they read this some day!).
What area of the country do you live in (and urban or rural)?
We live in a quiet suburb in Northern New Jersey about 25 miles from NYC.
It is actually a really nice area and was a great place to raise a family.
What was your original Millionaire Interview on ESI Money?
We were originally Millionaire #65 back in 2018.
Those three years went pretty fast. The days are long but the years are short on this funny journey we call life.
Is there anything else we should know about you?
Hmmm…. Let me see….
We met in college, dated for 5+ years (I am a slow learner) and eventually married.
We almost escaped NJ (both grew up here) and lived in the Midwest (Ohio) but we got sucked back into NJ.
I often wonder how different our lives would have been if we had moved away from the hustle and bustle of the Tri-state area so many years ago.
NET WORTH
What is your current net worth and how is that different than your original interview?
Our current net worth is approximately $2.8 to 2.9M depending on current market volatility. Perhaps more importantly our investable assets (net worth minus our retirement residence) are about $2.7M.
We know that our retirement home is an asset but heck, we have to live somewhere. We would rather not be forced to someday sell the house we are living in to put food on the table (thus moving in our nice, new deluxe cardboard box).
We do not consider any money that we have set aside for our son's educational expenses in our net worth calculation. In theory this money will just pass through our hands to the University's hands so we do not consider this a lasting asset.
There may be some residual funds when he is complete and this will just slide back into retirement money. We purposely only put 75% of the 3rd kid's college funds into a 529 plan for just this reason.
We also do not count any hard assets (cars, etc) other than our homes in our net worth.
What happened along the way to make these changes?
Our original net worth in our 2018 interview was $1.7M.
It is hard to believe that our net worth has increased so much in just 3 years. 65% growth in 3 years. Seriously, that is kind of insane.
Buffet's famous "Snowball" effect hard at work.
Our approach to asset growth is REALLY boring:
We earn reasonable decent money and we live relatively frugally. We try to spend mindfully on things that bring us true value and we shun many other shiny objects that so many people seem smitten with (new cars, clothes, electronics, etc).
We pay ourselves first by saving in bunches. The last three years we have been able to save 40% to 60% of our after tax income. We automate much of this saving activity but also save "found money" often.
We are 100% debt-free. No credit card debt (other than what we charge and pay off every month), no car loans, no mortgage debt (paid off our primary home in 2020). No nothing…
We invest regularly and aggressively, largely in US equities. In 2021, with an early retirement on the horizon, we have scaled back our equity exposure to about 70% of investable assets with 15% in high yield bonds (still kind of aggressive) and 15% in cash or our current home value which will be cash when we sell in 2022.
We are taking a balanced approach to maintain our net worth. We know that we have "Won the Game" and thus have begun to reduce some risk exposure but we also plan to continue to play the game partially throughout our retirement. Likely we will have a retirement asset allocation that averages 60% equities, 20% bonds and 20% cash. The elevated equity exposure does not cause me to lose any sleep and we have a deal that I do not update my wife unless our investments are up!
EARN
What is your job?
I have an engineering background and I am a Director of Operations for a startup company.
Overall it has been a rewarding pivot from the corporate world and one that suits the last few years of my working career.
My dear wife has an economics degree and she works tirelessly keeping our family life happy, healthy and together which is priceless.
She also works part-time at her High School job at a local, family owned candy store. Seriously, nearly 40 years at the same candy store. The chocolates are insanely good. Send me a note if you live in Northern NJ and I will send you the name.
What is your annual income?
Current our annual income is approximately $175K.
This has decreased significantly since our original interview 3 years ago (approximately $260K in 2018).
I was a Covid layoff in April of 2020 when my employer decided to lay off 20% of the company workforce. It was a midsize, family owned business and apparently having a $400M in personal net worth is not enough for some affluent people. Dante would place the company owners in the 4th Circle of Hell – Avarice (Greed).
Having FU Money (love JL Collins) really helped during this challenging time. While stressful, we did not freak out because of the cushion that we had built.
Then FU Money came through once again when, after several months of searching, I was able to land a role which I could accept regardless of the pay cut. I knew that I did not need to get fully back on the corporate treadmill grinding for the same elevated salary. FU Money at work!
Largely W2 income is the only significant source of income. We do have a rental property that is cash positive and throws off about $10K a year which we save. This is our retirement home in sunny Florida, mortgage-free and waiting for us to move down.
SAVE
What is your annual spending and how has it changed since your interview?
Our annual spending in 2020 was $87K.
We reduced our spending significantly in 2020 due to Covid restrictions and my layoff.
However our annual spending has been generally trending down the past several years:
2018: $118K
2019: $114K
2020: $87K
In our original interview we listed our 2017 spending at $90K. That was likely an erroneous figure (likely more around $115K to $120K). Around that time we got serious about tracking our spending using Personal Capital and that really helped!
The best part is that 2021 spending is shaping up to be about the same as 2020 – we have largely retained our 2020 Covid-driven frugality level. Never waste a good crisis!!! See, there is a BRIGHT side of a pandemic! 🙂
Seriously, if you are not accurately measuring your spending, you are really missing out on crucial data. TRACK YOUR SPENDING! That which gets measured, gets managed.
INVEST
What are your current investments and how have they changed over the years?
We have the same fundamental philosophy we did in 2018.
We are balanced between passive and actively managed products in approximately a 60/40 split so that allows us to leverage some financial expertise while maintaining an overall portfolio expense ratio of about 0.65%. Granted this is not the few basis points that you can attain with a portfolio that is 100% invested at Vanguard but our thought is this – when you are about the win the Olympic gold medal in gymnastics, you have to stick the landing to do so! We want that 2nd set of eyes there as we attempt to stick the landing.
Overall our current net worth ($2.9M) portfolio breakdown by asset class is:
Stocks: 67%
Bonds: 13%
Cash: 2%
Real Estate (our two homes): 22%
When we sell our NJ home and retire to Florida we will likely rebalance to something that looks like 60%/20%/20% (Stocks/Bonds/Cash).
We have not deviated much in our planning over the past 5 to 10 years. We did pivot in 2020 (after the recovery) to finally include some (high yield) bonds into our portfolio. We had shunned any bonds in favor of equities for many, many years (like 0% bonds). This was a conscious risk reduction move.
We have avoided every alternative investment to date. No precious metals, no crypto, no Dutch tulip bulbs. KISS (Keep it simple, stupid).
In the past few years we have made a conscious effort to begin simplifying the number and to some extent the types of accounts that we have. This is in anticipation of our pivot from accumulation to decumulation.
We also have been more mindful in targeting who we want to partner with over the next 30+ years. We combined some IRA money and old 401K money placing it with Vanguard so now they have a large chunk of our money including brokerage money. We also consolidated several money market type partnerships to Ally Bank. We have further consolidation plans once we retire and can easily realize some of our capital gains at 0%.
Lastly, we have one of those archaic things called a pension. At age 65 our pension will pay us about $23K annually. Nice!
We also will see pretty significant Social Security payments due to my many years of max earnings. We will likely claim my wife's after age 65 and mine (high earner) between 67 and 70. The pension and Social Security will provide a nice floor for our core retirement spending and drive our withdrawal rate to likely less than 1% at age 67.
MISCELLANEOUS
What other financial challenges or opportunities have you faced since your last interview?
Other than my Covid layoff and subsequent career pivot we have not had many new financial challenges or opportunities to speak of the past three years.
Boring plans must breed boring results. We are fine with that fact!
There are a few looming topics that make me twitchy going forward as we near retirement in about a year:
Pre-Medicare Healthcare Coverage: Plan as of today is to do the ACA (with subsides) dance.
Tax Gain Harvesting: Hope to do some tax gain harvesting in taxable accounts when we show little income to take advantage of the current 0% tax brackets on cap gains.
Roth Conversions: We have way too much money in tax-deferred accounts (for good reasons) and would like to get some of this advanced to tax-free status.
Core Pursuits: We are making the time to plan out our core pursuits for retirement in a mindful way so that we are not bored and also do not kill each other.
Overall, what's better and what's worse since your last interview?
We truly live a charmed life.
The only new stress of note is the increasingly growing stress in my head on continuing to grind in a W2 role when I know we are FI.
I have many "WTF am I doing this for" discussions with the voices in my head even though I generally like my role. That stress level surprises me but it is real and it is there often.
What are your plans for the future?
We will retire from serious W2 work anywhere between Jan 2022 and Jan 2023. Any time in the window is in play.
We will sell our lifelong home in NJ and move to FLA. We have a home 3.5 miles from Walt Disney World. We will purchase our annual passes and hit WDW every other freakin' day, get some beach sunshine and enjoy!!!
We are looking forward to slowing down and smelling the roses a bit more often.
Likely as we approach a more traditional age (65 to 70) we will likely snowbird a bit spending the very hot months in the Northeast (likely the Adirondack area which is just beautiful).
Given that you have a bit more wisdom and experience, what advice do you have these days for ESI Money readers?
The value of ESI (Earning, Saving & Investing) is fundamental and this website is spot on with its focus.
Building on these core principles we would add:
Start today, no matter how small and slowly; Tomorrow is too late;
Pay yourself 1st;
Automate your savings;
Invest wisely but as aggressively as you can and still sleep at night;
Craft an imperfect plan that is directionally correct; Course correct as life happens;
Keep it simple – be boring;
Measure key metrics (savings rate, spending, etc): What gets measured, gets managed;
Have freakin' fun along the way – this is a journey and it is a marathon, not a sprint;
Plan your non-financial life as earnestly as your finances;
CHEERS!