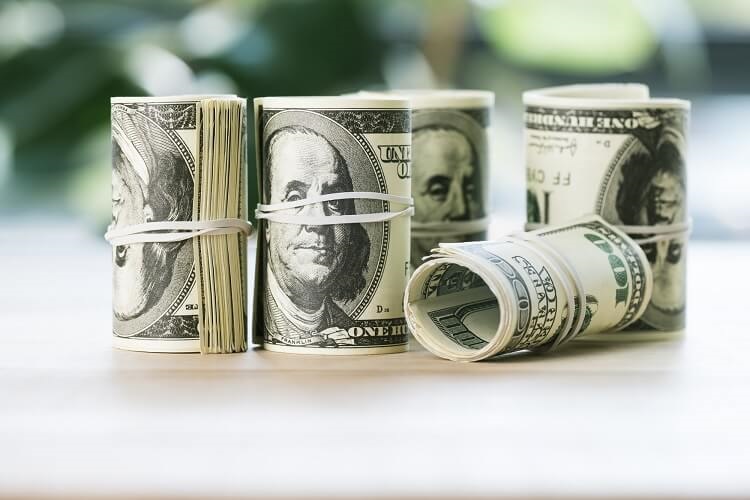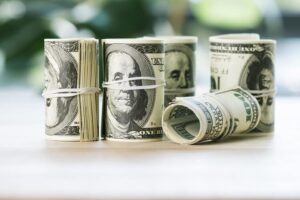 Today I have two updates for you from a previous millionaire interview.
I'm letting three years pass from the initial interviews to the updates, so if you've been interviewed, I'll be in touch. 😉
These updates were submitted in July.
As usual, my questions are in bold italics and their responses follow…
OVERVIEW
How old are you?
My wife and I are 34 years old.
We have been married for 11 years.
Do you have kids?
We have a 9 year old daughter who is starting the fourth grade and a 7 year old son who is starting the second grade.
They are really close with each other. That really saved us when we had to switch to remote schooling due to COVID.
What area of the country do you live in (and urban or rural)?
We still live in the suburbs of Denver. We love the area where we live and still find our "starter" home quite comfortable.
We plan to stay here until the kids have graduated high school. After that we might consider moving to a rural area or maybe testing out some atypical living like van life or living abroad.
What was your original Millionaire Interview on ESI Money?
My original interview was all the way back at 53. At the time I was fresh over the 1 million mark and had just turned 30.
The blog I was writing with my sister has since died so I am no longer frugal "Bro". The archive of our old blog can be found here now. It was a fun little experiment and I think my sister and I learned a lot together by writing.
Is there anything else we should know about you?
I have recently quit my job after 16 years. I enjoyed working there but it was time to move on.
I am a bit lost right now as to what I plan to do next but I have given myself the summer to just relax and be with family before I decide what I want to be when I grow up. I have read lots of advice about quitting to something instead of trying to get away from something.
I had started to work on finding some core hobbies but work just got to the point where I was ready to leave so I did.
One of my new hobbies is running. I enjoy the quiet it seems to give my mind. I hope to be able to do a half marathon this year and a full marathon by next year. These plans might change if I end up getting a more typical job in the future.
NET WORTH
What is your current net worth and how is that different than your original interview?
As of the end of May 2021 my net worth is 2.1M. This is an increase of 1M over the 4 years since my last interview.
The end of May is important to me because it is when I got my last paycheck. From here I don't expect my net worth to grow much, if at all. It really all depends on if I find work I enjoy while "retired".
We still carry no debt, we have 2 reliable cars (2017 Nissan Leaf and a 2014 Mazda CX-5), and we also have 529 accounts for the kids.
Below is how our net worth is broken out:
House: $352K – using the county assessment but is probably low
Cabin: $278K – using the county assessment but is probably high
Taxable accounts: $585K
Pre-Tax accounts (401K, IRA): $510K
Post-Tax accounts (Roth): $265K
Cash and Bonds: $110K
Total: $2.1M
What happened along the way to make these changes?
From a net worth point of view not much has changed along the way. We have just continued to build our savings and for the most part invest into index funds.
About 2 years back I put some fun money into Tesla stock instead of buying a Tesla car and to my surprise that has grown quite a bit since then.
What are you currently doing to maintain/grow your net worth?
I have actually reached a point where I am starting to think about drawing down against my net worth.
I plan on only taking 3% of my portfolio balance as of when I left work. I hope that I will have enough market growth to counteract the drag of me making withdrawals.
I have read a lot on the 4% rule and how it holds up in a high PE environment. I am very conservative so 3% is all I am really comfortable with taking out.
EARN
What is your job?
I am retired. To be honest I am still trying to figure out what I want to do next.
I have saved enough that we can keep the lights on with only our investment income. That leaves me lots of room to be able to explore and really figure out what I enjoy.
I might try to find somewhere to volunteer, I might work part time somewhere, or I might even contract in my old industry.
Before retiring at the end of May 2021 I was still a controls engineer at a small engineering firm. There were a lot of different reasons why I left but it boiled down to a few factors.
First, it was getting to be more work for less pay. Second, I hit a bit of a ceiling on my ability to advance despite trying to take on more responsibility and go above and beyond what was asked. Lastly, I lost faith in my boss. He was the second in command and a minority owner so I would have been stuck with him if I had tried to stay there.
What is your annual income?
Our current annual income is 10K which my wife makes working for the local school as a teachers aid.
We have 1.3M in the stock market so the plan is to pull about 3% of that to supplement living expenses. This gives us a total of 49K to live on.
How has this changed since your last interview?
My interview 4 years ago was the high water mark of my income. It is sort of hard to think about the strong possibility that our household income peaked at 30.
Here are income levels for the past four years:
2017 (age 30): $197,000
2018: $180,000
2019: $155,000
2020: $150,000
Each year we took a pay cut (smaller bonus) and each year we stepped up our savings game.
We kept a 40%+ savings rate and the market has been doing extremely well so in spite of the lowered income we have had very strong net worth gains.
My wife went back to work so she offset some of my lost income for 2019 and 2020.
The reason for my pay cuts was cost pressure from our customer. They were doing fine but wanted to increase profits so they cut our pay. The situation was not great because as workload increased we did not see a corresponding bonus.
Have you added, grown, or lost any additional sources of income besides your career?
I have not really added any additional sources of income besides my investments.
Going forward I am thinking about getting into consulting in order to keep busy and make some extra money.
I might also play around in the gig economy to see if there is anything I like in that department.
SAVE
What is your annual spending and how has it changed since your interview?
Our annual spending is on track to be about 35K per year. This has dropped by about 10K since my first interview. We made most of these cuts in the last year. Once I knew that I was going to leave my job I decided to cut as much fat from the budget as I could.
The first place we made big cuts was in the insurance department. When you have a large emergency fund it makes more sense to self insure. With the thousands a year we save we have quite a buffer for when something does come up. It is always a risk to cut insurance but in the long run it should pay off.
The other area we have spent less is in the food department. We have moved away from having so much beef and cheese and now we eat more vegetarian. We made this choice after my wife had her health screen come back with high cholesterol and as a decision to try and go a bit more green with our diet. We still eat beef and cheese but just less of it.
If you would have told me we could cut 10K from our budget a few years ago I would have called you crazy. I would consider 35K to be the "floor" of our budget.
As we start to travel more and the kids start to do activities again I would expect this number to creep up a bit. On the other side we get our health insurance from my wife's job. She wants to go from part time to full time and if she does then we will save about 4K in our health care premiums.
What happened along the way to make these changes?
My goal through the whole process of cutting our spending was to make changes my wife would not notice. If she was impacted negatively we reversed course. We were not trying to live deprived but instead live intentionally.
The hardest part of these changes was the emotional side of not feeling like we are restrained or deprived. It really sucks to feel like we can't do fun things because we are targeting some low budget number. It has taken many discussions between my wife and I to find the place where we are comfortable.
I like the idea of being able to get 90% of the "Jones" lifestyle for 50% of the cost but at some point you cut too deep and it hurts.
INVEST
What are your current investments and how have they changed over the years?
My different holding accounts are broken out in my net worth.
As far as what I hold in my accounts I try to stick with Vanguard total market but I think that it has a bit of a large cap bias so I also hold an extended market fund as well. As far as stocks vs bonds I am almost 100% stocks. I have a little bit that I keep for an emergency fund (50K) and an account where I hold my cash until it is needed (50K).
My emergency money is in I-Bonds which pay interest based on inflation. This is nice because it helps keep my money from being eaten away too fast.
My living money is kept in a simple savings account. It pays almost no interest but the money in there is just a buffer between life and pulling from the market.
I do have a little bit of "play" money I use for stock picking. Most of that is in TSLA. I have had it for over a year now. I see this investment as a bit of a lottery ticket. It might go to zero or it might go way up. This makes up a very small part of my net worth so even if it goes to zero I am not strongly impacted.
What happened along the way to make these changes?
The main thing that happened along the way is I stayed the course. We continued to just invest into our index funds and do our best to not watch our portfolio.
I was a bit "bad" and bought TSLA stock for fun. It started out as a small amount in order to convince myself to not buy a Tesla car. The stock price then jumped and now it is a much larger position than I ever anticipated. I plan to hold my shares to just enjoy the ride.
MISCELLANEOUS
What other financial challenges or opportunities have you faced since your last interview?
As I have said before, the biggest financial challenge has been self imposed. For many reasons I decided to leave my job. I do not have anything lined up and at this point I am not sure what I plan to do next.
From a numbers point of view this is negative but from a mental point of view it has been harder than I expected. It is very hard to digest going from saving thousands of dollars a month to withdrawing thousands of dollars a month.
I have been focusing on enough. We have a good life and can afford it so it really does not make sense to do something I don't enjoy just to pad our bank account.
Overall, what's better and what's worse since your last interview?
Overall our net worth is much better than our last interview. It has grown faster than I expected. It is a little crazy to have our net worth grow 1 million dollars in only 4 years. They say the first million is the hardest and I would very much agree.
Our income has gone down a lot since my last interview. It dropped every year for the last 4 years. It then took the ultimate drop when I quit my job in May.
Going forward I expect our income to stay low due to us focusing on spending our time intentionally versus trading time for money.
What are your plans for the future?
I really wish I had a better answer but the short version is I don't know.
The long version is I plan to take the summer off to try to relax and be with my family. After this summer I am going to make an effort to find something that speaks to me.
I still love engineering so I hope to be able to contract and I might work on volunteering more. My plan really is in flux but it is reassuring that I have lots of options because I do have a healthy nest egg that can support us.
Given that you have a bit more wisdom and experience, what advice do you have these days for ESI Money readers?
The advice I would give ESI Money readers is to focus on how much you really need in order to live a comfortable life.
I really struggle with this but when I honestly sit down and think about what makes me happy it is amazing how simple life can really be and still be rewarding. For me it got to a point where the brain damage of going to a job I no longer loved was not worth the fun of seeing a net worth figure grow or splurging on "baller" style travel.
———————————————-
OVERVIEW
Please tell us a bit about yourself.
I'm 69 and my wife is 64. We have been married for 40 years.
We have 4 adult children and one grandchild.
We've lived in the Midwest suburbs most of our lives. In 2012 we moved to a more rural area.
I was Millionaire Interview 60 in May 2018. I was also recently Retirement Interview 31.
Two years ago I went to my 50-year high school reunion and was referred to (by a couple of people) as the "math genius". I'm not so sure about the "genius" part but I definitely like math. My degrees were in math and engineering and my career consisted of several jobs in the STEM areas. I tend to take a math, statistical, probabilistic approach to personal finance as well as life in general.
NET WORTH
What is your current net worth and how is that different than your original interview?
Our current net worth is $2.20M.
In May 2018, which was the time of our original interview, our net worth was $1.67M.
What happened along the way to make these changes?
The lion's share of the net worth change is due to the continued increase in the stock market over the past 3 years.
When I retired we drew down some of our traditional IRA to cover expenses until I start collecting Social Security at age 70.
We also continued to convert some traditional IRA money to Roth IRA.
Finally, we received an inheritance of about $40K.
What are you currently doing to maintain/grow your net worth?
When I retired, it was because I figured that we had "won the game". Therefore we have "decided to quit playing" in the sense that we are very conservatively invested and not looking for growth like we were before retirement. Currently only 45% of our investments are in the stock market. Three years ago we were 60% invested in the stock market.
EARN
What is your job?
I am now fully retired, so I don't have an income from a job – just retirement income.
What is your annual income?
Our income this year is about:
$19.5K from my first pension
$5.3K from my second pension
$10.8K from my wife's social security (she claimed on her earnings at age 62)
For a total $35.6K in 2021 – not counting the stimulus payments.
How has this changed since your last interview?
In my last interview I was still working full time in statistics/programming and collecting one pension for a total of about $94K income in 2018.
Have you added, grown, or lost any additional sources of income?
I applied for and started receiving my second pension from the part-time job I used to have as a math teacher.
My wife applied for and started receiving Social Security at age 62.
Next year our income will start to include my wife's pension and my Social Security:
$35.6K (same income as last year)
$5K from my wife's pension
$40.8K from my social security (claimed on my earnings at age 70)
For a total $81.4K in 2022 and subsequent years.
SAVE
What is your annual spending and how has it changed since your interview?
Our annual spending tends to be in the $40K – $60K range.
Our spending on health care has gone up since my interview.
There are a couple of big expenses looming. Our cars are getting old and we want to get a new or slightly used car. Apparently there is a shortage of chips for cars which is adversely affecting the supply of cars so that purchase may have to wait a while.
We may have to replace a septic in the future and those run about $30K I'm told.
INVEST
What are your current investments and how have they changed over the years?
Retirement Accounts
$1.62M total. $1.22M is in Roth IRA and $400K is in traditional IRA. At the time of my original interview we had $718K in Roth and $552K in traditional.
After retirement I rolled over the 401K's I had 3 years ago into IRAs. We've done a lot of Roth conversions and withdrawals, most of them after retirement.
The investments are primarily in stock index funds and bond index funds. A few years ago these were about a 70%-30% stock to bond ratio. Now they are about a 55%-45% stock to bond ratio – much more conservative heading into retirement.
Cash Equivalent Investments
Still in GNMA and TIPS. Last time we only had $20K in cash investments, but now we're up to $113K.
This is due to a number of traditional IRA withdrawals. I retired at age 68 so I could withdraw a lot of traditional IRA money (without incurring a big tax bill) for a couple of years before I draw Social Security at age 70. We wanted a good solid block of cash to be ready to spend in retirement.
Checking and Savings Accounts
$70k.
Last interview it was $40K. Again, we want more cash on hand.
Home
$350K (my estimate) with no mortgage.
Last interview my estimate for the home value was about $300K. The housing market is doing fairly well here.
What happened along the way to make these changes?
RETIREMENT! (well primarily). See my retirement interview for more.
MISCELLANEOUS
What other financial challenges or opportunities have you faced since your last interview?
Covid-19 was by far the biggest financial challenge during the last few years.
I remember when the news about Covid first hit. The stock market panicked for a short while. I was all set to rebalance by buying into stocks at a lower price.
That lower price never did happen and I ended up buying back into the same bonds I sold to get cash for buying the stocks.
Then the market started going (as it often does) in the opposite direction (up). My wife and I talked about it and decided that no matter what happens, retirement is not the time to take big risks. I've rebalanced (into cash and bonds this time) more in the last 2 years than I had rebalanced in the previous 15 years.
We want to make sure we have a good amount of stability and liquidity for the coming years.
Overall, what's better and what's worse since your last interview?
I mentioned in my last interview that our youngest son is disabled. He is doing a lot better now. In the last couple of years he has worked part-time as an essential worker. He is also studying for his GED. This is the best news of our last decade, not just since the last interview.
My wife's parents died during the last few years (not from Covid). The worst news is again Covid-19. I feel terrible for all the people who have suffered and died because of this disease. We're also very tired of having to stay mostly at home and (when we do go out) needing to wear masks, but you gotta do what you gotta do.
What are your plans for the future?
I mostly want to take this opportunity (retirement) to be the best parent (and grandparent) that I can be.
My wife and I still live close to all of our immediate family, so we usually get together once or twice a week.
Given that you have a bit more wisdom and experience, what advice do you have these days for ESI Money readers?
All of my wisdom and experience from the last few years has been from either preparing for retirement or living it, so I put my advice in the retirement interview.
For discussion, I would like to throw out the 2019 survey by Bankrate of what 1000 Americans think is the best investment for money that you won't need for at least 10 years (long term investment). They have done this survey for 7 years with similar results, although cryptocurrency (like bitcoin) has gone way up in recent years.
Real Estate – 28%
Cash Investments – 25%
Stocks – 16%
Gold and precious metals – 13%
Cryptocurrencies – 9%
Bonds – 4%
Other – 4%
By real estate, they don't mean rental income property or REITs (which are good investments). They mean buying a bigger, more expensive house to live in. The cash investments are not treasury bonds or TIPS, but savings accounts, CDs, and other investments you find at your local bank. This was all mentioned in the article I read. The survey matches with my personal observations of many people I know.
I've seen this survey several times in the past and every time I just shake my head in wonder what people are thinking. I've seen numerous articles about how terrible an investment your house is. The cash investments at the bank are very unlikely to keep up with inflation. It would appear that this survey gives in a nutshell some of the reasons that most people are not able to save and invest to generate enough money for retirement.
My take on this is that people like the investments they are most familiar with and most people are at least familiar with buying a house and saving at the bank. The bottom 5 responses sound more reasonable if they are diversified. Even with those I've heard too many sad stories of people putting all of their retirement money into a risky investment and losing it.
I'm curious to hear others' reactions to this survey.